Going on vacation is always a welcome opportunity to relax and unwind from the hustle and bustle of everyday life. It's also a great time to show off your great sense of style! To ensure that you look fantastic in your travel photos and while you're sightseeing, here are some fashion-forward must-haves to pack for your next trip:
Leggings or Tights
It can be difficult to find clothing that will still look pristine and ready to wear once you unpack them from your luggage. A good solution is to invest in pieces that require little to no ironing such as leggings, tights, and cashmere tops. Typically, these clothing items are made of wrinkle-free fabrics, so they're perfect for staying stylish wherever you go. Just make sure to follow the care instructions for these clothes to help them last longer.
A Washbag or Hygiene Kit
A waterproof washbag or hygiene kit is a must-have when traveling. With a well-stocked washbag, you won't have to rely on the hotel to provide you with shampoo, soap, conditioner, toothpaste, and other essential hygiene products. Having your own hygiene kit is also a lifesaver in case it turns out your hotel doesn't provide any toiletries at all!
Most of all, you'll be less likely to forget to bring any hygiene product with you to the bathroom. Having all your toiletries in one place means you'll always have everything you need before you step into the shower or stand by the bathroom sink. In short, you'll never have to awkwardly step out of the shower while wrapped up in a towel just to dig through your luggage in search of a specific hygiene product.
Luggage Covers or ID Tags
Avoid the predicament of accidentally picking up someone else's luggage by placing some form of visual identification on your luggage. Most people go for unique ID tags that have their details printed on them, but personalized luggage covers have also been gaining popularity. Not only do these stylish covers add more character to your luggage, but it also makes spotting your stuff quite easy even from a distance.
So, make sure to get some personalized ID tags or luggage covers so that you never have to go hunting for your belongings at the airport. Having these attached to your luggage will also make it less likely that other people will pick up your belongings by mistake!
Luggage Clothing Organizers
Arranging all your clothes in your luggage can be challenging. Fortunately, you don't have to deal with messy piles or stacks if you invest in luggage organizers. These products are usually clearly labeled on the outside with the type of items that should go into them. Other luggage organizers are made of sheer material so that the contents are always visible, meaning you won't have to open the organizers just to figure out what's inside of them.
You can even go one step further by sorting your outfits into bundles and placing each one into its own bag or organizer for convenience. That way, you'll just need to pull out each ensemble in one go instead of digging through your luggage for each individual piece of your outfit. Travel fashion doesn't get any easier than that!
Jewelry Organizers
In addition to clothing organizers, consider getting a portable organizer specifically for your jewelry. Some small pouch organizers can hold rings, earrings, bracelets, and necklaces all at once without turning them into a tangled mess. Keeping your jewelry organized also means you can easily pick the most appropriate ones for your outfit of the day.
A Passport Holder
Add a dash of style to your overseas trips by investing in a stylish holder for your passport. Placing your passport in a visually distinct holder also makes it easier for you to find it among your other belongings.
There are different types and sizes available to buy, so just pick one depending on your preferences. Some passport holders look like small wallets and feature slots you can store your cards in. If you prefer, though, you can buy a longer holder if you want to safely store your plane tickets along with your passport.
A Tech or Gadget Folio
If you're one of many busy individuals who bring lots of gadgets with them during their travels, investing in a chic tech or gadget folio will be more than worth it. They're a practical but fashionable way to keep your gadgets and wires organized. Additionally, having all your tech-related items in one place makes it much easier to pull them out from your luggage. It also makes changing travel bags or suitcases easier, as you can just grab the whole folio and drop it into whatever luggage you'll be using for your trip.
Wireless Headphones or Earphones
Traveling to your dream destination can take several hours, and you'll want a way to pass the time while you're in transit. With wireless headphones or earphones, you can make the most of that downtime by watching a movie or two on your phone or tablet. They're also perfect if you like to wind down each day by listening to podcasts, audiobooks, or relaxing music.
A Reusable Water Bottle
Moving around from place to place can make you sweat a lot. And if your destination has hot or warm weather, you may find yourself feeling thirsty more often. That's why having a trusty water bottle on hand can help you stay hydrated during your vacation. It can also be a lifesaver if you're in an area where you can't buy a cold drink or have easy access to drinking water. Just refill your bottle wherever you can—such as at the hotel or at restaurants that provide free water—and you'll always be good to go.
After reading our checklist of essentials for your next trip, we hope we've inspired you to revisit your packing list and make some changes, if necessary. That said, all the above-mentioned items are just suggestions, so feel free to tailor your list to suit your needs. With these stylish products in your travel bags, you're sure to have a hassle-free vacation, and you'll always keep your fashion game on point. Bon voyage!
Our pets are our friends and companions for life. Even going on a road trip, we do not want to part with them even for a second. However, you can't just put your dog in a car and drive to your destination. We must provide them with comfort and safety during the trip.
When traveling in another country, you can not do without renting a car, so as not to worry about transporting your pet. In this article, we will talk about how to train your dog to travel in a car and how to make the trip safe.
Getting to know the car
If you force the dog to get into the car and go on a road trip that will take several hours, then you will encounter a lot of difficulties and scare your pet. In this regard, it is necessary to gradually introduce it to the car and help it feel comfortable and safe inside the cabin. Here's how to do it:
Show the car to your dog. Have the dog examine and sniff it while the engine is off.
You can open the car and let the dog climb inside on its own. Do not force the pet to get into the car, and do not close it alone inside. This way you will scare your pet and it will probably never come close to cars again.
If the doors are open, but your pet is in no hurry to get inside, then you can put its favorite toy or treats that your dog loves into the car.
After a successful attempt, give the dog time to get used to the salon. Let the dog know that it can leave when it wants to.
Next time you can try to start the engine while the dog is inside and see the reaction.
If there are no problems with this, then you can try to leave the yard and drive a car for 10-15 minutes. Increase your travel time gradually.
Pet and driver safety
Do not allow the dog to walk inside the car while driving. Firstly, the dog may not interfere with your driving. Secondly, during emergency braking, if your pet is not fastened, then it can hit and injure itself and other passengers.
In this regard, think about how to organize security. If your dog is small, you can put it in a carrier. If the dog is large, then you should fasten it.
Comfort while traveling
Dogs can experience stress during road trips. Make sure your pet can drink water while traveling. To do this, take a bowl of water, as well as food if it wants to have a snack.
It is worth remembering that some dogs can feel motion sickness. That's why it's probably best not to give a lot of food before the trip so it doesn't throw up. You should also put a waterproof blanket on the rear seats to keep your pet cozy. If you have a car with a spacious trunk, then you can allocate this place specifically for the dog.
Conclusion
Our little friends occupy an important part of our lives. Many owners are not ready to part with them, even when going on a trip. To have a good time during a road trip, you should get your dog accustomed to car rides in advance. Also, make sure your pet is comfortable and safe.
Many on the east coast dream about the long journey to the other side of the country where they can settle down and begin a new life. Consider yourself in those shoes? Or are you a west coaster thinking about relocating to a city not too far from what you already know? If either of these sound like you, here's a few great places to live along the west coast.
Portland, Oregon
Here's another affordable option on the west coast that offers a unique charm unlike what you'll find anywhere else. Spend a little time in the city and you'll be quick to see "Keep Portland Weird" plastered somewhere, be it as a bumper sticker, or painted onto the side of a building. Spend a little more time in Portland, and it won't be long before you see they're saying it. It's a saying that means Portland is a perfect place for those looking to live a more atypical lifestyle, or even those looking to be around folks who do. If the idea of weirdness isn't for you, all residents still consider Portland as a great place for anyone to live thanks to its strong economy, as a home to many corporate headquarters, including both Nike and Adidas.
With and without its self-proclaimed weirdness, the cultural downtown offers endless amenities for local residents to enjoy, from breweries, museums, and even multiple professional sports teams so you'll be able to enjoy a great game no matter what sport is your favorite.
Oakland, California
Only across the bay from San Francisco, and at around half the population, this comparatively smaller city still can offer an amazing quality of life for its residents. As a first plus, Oakland is a warmer city than its foggy neighbor so you can expect to have sunnier days on average.
Once you're at the point when you'll be looking at Oakland Houses for Sale, you'll be happy to know the cost of living is 25% cheaper than San Francisco and that means the house of your dreams will be all the more in reach compared to elsewhere in the state.
For the hikers among us, don't think you'd have to drive far to hike in the Redwoods. There are 2 different parks to choose from, Oakland Redwood Regional Park and Joaquin Miller Park, both offer numerous trails to discover without having to travel far from downtown Oakland.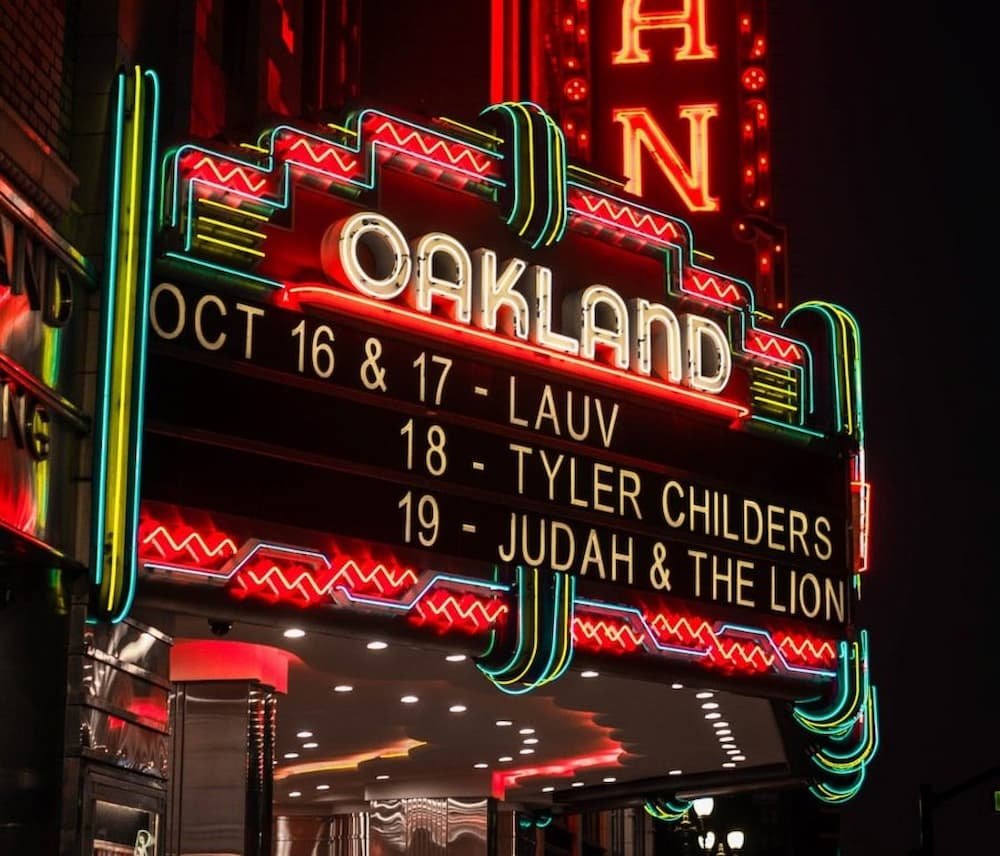 Thousand Oaks, California
Whether you are moving and looking to attend college when you settle in, or your child's education is a major priority when considering where you move to, Thousand Oaks might be a great option for you. There's amazing educational opportunities there, such as California Lutheran University and La Reina High School respectively.
Given a great safe place to raise a family on the top of most people's lists, it's hard to beat Thousand Oaks when considering it's crime rate is close to 50% lower than the national average. Mix both of those benefits together with an amazing dining scene and it'll be hard to beat when looking at a place to be comfortable with your family.
An immigration attorney may not necessarily speed up the process of getting your green card, as there is a lengthy waitlist that no attorney has the power to reduce. However, they can significantly reduce the chances of having your application delayed or denied.
What factors affect the timeline of my immigration process?
A bureaucratic backlog contributes to the amount of time that you will wait to hear a decision on your application. If you are applying for immigration, you can check the status of your application online and find the current average wait times for different applications. In order to see the average wait times, you need to go to the Check Case Processing Times page. If you have already submitted your application, then you will check the Case Status Online page.
Another reason why the timeline for your green card or visa may be longer is due to annual limits that affect visa availability in certain categories. An example is if you are trying to immigrate with your family using a family-based visa but do not have an immediate relative who is a US citizen sponsoring you. In that case, you and your family would then be considered part of a "preference category," which is subject to annual limits. There are also annual limits on employment-based green cards, which are based on the date that your I–130 Petition or labor certification was filed.
Immigration lawyers know these limits and can explain which ones apply in your specific case. Depending on what country you are trying to immigrate from, the reasons you are trying to immigrate, and who you are bringing with you (e.g., dependents or a spouse), you could be subjected to various wait times. It's best to do your research early on so you know how long to wait.
Common mistakes that can delay your application
Obtaining a green card is an important goal for many immigrants. People make some common mistakes when filing their immigration paperwork that inevitably delays their application or cause it to be completely rejected. One of the best reasons why you should hire an immigration attorney is so that you avoid these common mistakes:
Not submitting all of the necessary paperwork
Submitting documents that have not been translated into English
Not submitting the correct payment
Not submitting payment and a form that USCIS accepts. They will only accept checks or money orders from US institutions and do not accept cash or checks from foreign banks
Submitting an unsigned application
Not submitting paperwork before one's current immigration status expires
Having a criminal record
Choosing to get advice from people who claim to be immigration agents but are not immigration attorneys who can advise on the laws and processes
Hiring an Immigration Attorney makes the process easier
A San Diego immigration lawyer represents the individual who is trying to immigrate to the United States or helps leaders of foreign businesses open their doors in the U.S.
Immigration law can be notoriously complex, which is why it helps to have an immigration lawyer speaking on your behalf, looking out for your interests and guiding you throughout all of the steps in the process.
A few years ago, drone videography was something unimaginable for travelers. But today, one in two uses an iron bird to take breathtaking footage.
However, shooting with a drone with a camera is not such an easy task – the time of the flight is limited, the wind knocks out focus, and it is often difficult to come up with an original idea. Such problems are of concern not only for beginners but also for those who have been engaged in this occupation for a long time. Today, we will look at some tips on drones, and of course, talk about how to edit the footage in a powerful video editor.
5 tips on how to make drone videos breathtaking
There are quite a few drone videos on the Internet, but they all differ little from each other.
How do you shoot the best drone videos in a way that makes you stand out from the crowd?
1. Don't be in a hurry
One of the most common mistakes beginners make when making drone shooting is flying too fast. To avoid jittering in the frame, give preference to slower and smoother movements of the gadget. This will make the frame especially clear. Remember that you can always speed up the video using special software, which we will talk about below.
Avoid sudden movements when flying. Don't change the direction of the camera too quickly; it will prevent you from taking a good shot and create a feeling of chaos. Even the best camera quality won't change the situation.
2. Shoot in golden hours
The same rule applies here as when shooting a photo: shooting one hour after sunrise and one hour before sunset will give you the best result. At sunset and sunrise, shadows are clearly visible, which will help emphasize relief that is invisible during the day. Moreover, there aren't many people filming at this time, and this will help you stand out from the crowd.
3. Check the forecast for the wind
Although many quadcopters for shooting are designed to fly at wind speeds of up to 11-15 meters per second, the quality of the video will not please you. Due to strong winds, the footage will "shake" and get blurry and indistinct. Therefore, it's better not to shoot in winds greater than 9 meters per second.
4. Circle around the object
Want to get the wow effect of a real Hollywood movie? Circle the drone around your subject. You can move it in a circle to the right, keeping the object in the center, and then rotate in the opposite direction. However, it should be borne in mind that in order for such shots to look professional, you must first practice making perfect circles with the drone.
5. Experience flying back
Do you want your video to be catchy and stand out from thousands of traveling videos? Then you should shoot the object from the quadcopter, using several directions of movement at once. Various combinations in flight will give your movie an interesting effect.
Moving away from the object is a rather interesting and non-trivial approach. This will help you capture more detail in trees, people passing by, hills, and buildings in the frame. However, you will have to adapt to unusual control and make sure that your iron bird won't get stuck in some super-tall pine tree.
What tools to use when editing a video from a drone?
So, the video filming with the drone is over. Now it remains to create an edgy and engaging video from the footage. If you have planned the script ahead of time, shot clips with clear timing and high quality, you just have to merge everything out. As the majority of drones with cameras have MP4 format, you can use one of the top MP4 joiners. And don't forget to apply a voice-over with storytelling.
If you need more video editing than just stitching clips, choose a professional video processing program that can work with high-resolution files. We will now list the best options.
Adobe Premiere
Adobe Premiere Pro is almost a perfect tool for any post-production or editing process of your footage. It should be noted that this program is used by many well-known experts in the film industry.
A significant advantage of this program is its free integration with other Adobe products. Most professionals use a bundle of Premiere Pro + After Effects + Photoshop. Such a software package solves almost all problems that a professional worker or a simple video lover may face.
Many people think that the program interface is complex, but in fact, it is as convenient and as intuitive as possible. Moreover, trimming can be done with a couple of clicks, and all operations in the program can be performed using hotkeys. Premiere Pro is very stable in its work. You will almost never encounter program crashes or freezes. You can enumerate the advantages of Adobe Premiere Pro for quite a long time, but it is still better to move from "theory" to practice and evaluate Adobe in practice.
iMovie
If you own at least one Apple device, you've probably heard of iMovie. For Mac owners, we recommend starting with this program before installing third-party free video editors.
The iMovie interface is minimalistic, and in terms of its functionality, this editor will completely satisfy novice users, as well as those who have little experience in editing in primitive linear programs. There are 2 video tracks available in iMovie, which means that you can combine two different videos in one frame using, for example, the split-screen effect, the picture-in-picture effect, or simply by overlaying one video onto another.
You will also find a selection of themed video templates, pre-configured title templates, many transitions, and effects. Working with files in iMovie is very easy since most operations are performed by a simple method of dragging and dropping objects from the library onto the timeline. For those who have never used this tool, YouTube has detailed instructions.
Windows Photos app
The pre-installed Windows tool is a pretty useful editor for photo and video materials, an assistant for creating slideshows and colorful videos using effects and filters. Even a beginner can master it. The menu contains a toolbar, a project preview window and a timeline. After choosing the necessary media file, you will be presented with a wide range of editing tools, from soundtrack addition to creating slides from your favorite photos and applying effects.
Final Cut Pro
Final Cut Pro from Apple is one of the best video editing tools used by professional filmmakers. The basic interface of the program is very similar to the free iMovie app, which makes it easy for Apple users to transition from an entry-level editor to a professional one.
To get started, just drag the video onto the timeline. The clips in the program are organized into so-called Roles, which categorize videos into different categories. Editing here is quick and easy.
GoPro Studio
GoPro Studio was launched by GoPro company itself to offer an available drone editing tool. It includes many filter presets and many great features like transitions, slow-motion, speeding up, and merging.
Directly from GoPro Studio, you can upload your video to YouTube, or any video storage. One of the best things about this software is that it can be run both on Windows and Mac and can be used by GoPro users for free.
Final say
It's not that hard to create an immersive drone video. All it takes is good equipment, practice and drone control skills. And the video editing tools will take care of the quality of the source material. Download the suitable program right now and edit your videos in a few simple clicks.
A road trip from Washington, D.C., to New York City is a must-try if you're not in a hurry to reach your destination. You may be taking the weekend off or visiting a family member from the East Coast—either way, taking this pit stop is an excellent time to see and enjoy some of the incredible stops that the journey has to offer. Passing through multiple states isn't something you often do, and when an opportunity presents itself, why not grab it?
Whether taking a bus from DC to New York or driving your own vehicle, here's an ultimate checklist you can use for a perfect road trip to look forward to:
1. Baltimore, Maryland
If you live in DC, it only makes sense to leave it out of your road trip itinerary. That is assuming you've already had your fair share of sightseeing and history fix that the country's capital has to offer. But if you haven't, here's a quick list of what you may want to visit or check out in DC, just for the sake of setting the mood for your upcoming road trip:
Pennsylvania Avenue (where you can see the White House and Capitol Building)
The Lincoln Memorial
Vietnam Veterans Memorial
National Mall
National Air and Space Museum
National Gallery of Art
There's a lot to see and experience in DC, but if you don't have enough time to make it happen, you can skip the DC part and head to your first destination, Baltimore. Being Maryland's largest city, you'd definitely want to make a stop here in Baltimore. Be sure to visit the Inner Harbour, which is quite a spectacle regardless of the time of the day or night you drop by. If you have the luxury of time, you can try one of their sightseeing cruises.
Other spots to see in Baltimore include the World Trade Center, Fort McHenry National Monument, American Visionary Art Museum, and Babe Ruth Birthplace and Museum. If you have kids, don't forget to take them to the Port Discovery Children's Museum and the National Aquarium.
2. Wilmington, Delaware
After Maryland, you'll be passing through the state of Delaware. Delaware may not be as large as the other US states, but there are plenty of things to do and sights to see, especially if you enjoy visiting gardens, estates, and mansions. If you're coming from Baltimore and want to stop by Wilmington, the fastest way is to take the I-95.
Wilmington has a lot to offer, and it's also almost the halfway point of your road trip, so it only makes sense to stop by the city. Walk down memory lane as you tour around the New Castle area, where you'll be amazed by several historic homes, colonial buildings, and cobblestone streets. For a quick fix of mansions and gardens, don't forget to drop by the Nemours Mansion and Gardens and Longwood Gardens.
Art enthusiasts will also have a great time exploring the Delaware Contemporary, Brandywine River Museum of Art, and the Delaware Art Museum. If you plan to stay in Wilmington for the night (which will most probably be the most practical decision if you've spent most of the day touring around Baltimore and this city,) you can enjoy your sumptuous dinner downtown. You'll find a variety of restaurants, bars, and pubs that serve different cuisines and drinks too.
3. Philadelphia, Pennsylvania
After hitting the sack in Wilmington, you'd want to wake up early and prepare to get on with your road trip adventure. Right ahead of Delaware is the state of Pennsylvania, the Keystone State. Stopping by Philadelphia is a good idea if you're a history buff and like to get a taste of American history.
Some places to include in your PA itinerary are the following:
Liberty Bell Center
Independence National Historical Park
Philadelphia Museum of Art
Eastern State Penitentiary
Independence Hall
The LOVE Park
Reading Terminal Market
The Franklin Institute
While you're there, don't miss trying out the famous Philly cheesesteak, unquestionably the most famous food in Philly. You'll find countless restaurants serving the sandwich, but if you want recommendations on some of the best ones, be sure to check the intersection of Passyunk Avenue and South 9th Street.
A Road Trip To Remember
There are more than enough places to see and things to experience when you're on a road trip from DC to NYC. Covering at least three states should be a good start, especially if you're not ultimately familiar with the itinerary. If you want, you can also drop by New Jersey before hitting New York. But it's also OK to head straight to the City of Dreams after you've gotten your fill of history and food in Philly.
Having a checklist can help you stay on track and schedule while exploring different places. Be sure to have this list right before hitting the road. Pack enough food and water, take a lot of pictures, and have a great time!
Planning to tour Europe in a motorhome? Before you hop into that idea, you may need to familiarize yourself with the benefits of recreational vehicles or RVing. Why would you want to choose a motorhome over other traditional options? Do you want the total freedom it provides? Or does its unique accommodation satisfy you?
In addition, you need to assess how motorhome-friendly European tours are. Yes, using your campervan in Europe is quite different than your usual weekend RVing. It requires better planning and a world of essentials. If you're really into this kind of trip, you better keep your eyes on the road to stay safe. Here's an article to guide you in your RVing in Europe to take your smooth-sailing ride after you step on the gas.
What To Consider Before Starting The European Tour
Motorhome Features
First and foremost, you need to pick a motorhome. You may consider your needs first based on the number of passengers and the length of the trip. For these concerns, you may think about the type and quality of beds of the camper vans that'd accommodate you.
In most cases, beds turn into living rooms in an RV. There are standalone beds too. In choosing the bed type, you may dwell on the idea of determining whether or not you like the convertible or not. In addition, there are motorhomes with bunks, ideal for kids and teens.
Yet, most adults hate this feature. So, it'd be better to ask the passengers which type would they prefer. Other things to look at are the seating, kitchen and available appliances, and bathroom. If you haven't chosen yet, you may go to stores offering RVs for hire, such as wilderness.co.nz/motorhome-hire-nz and others for a lot of camper vans to choose from.
Camping Costs
Like any RV tour, you'd always consider the expenses in gas, food, and other essentials. Generally, gas prices in Europe are higher than in most countries. If you want to cuts costs in this aspect, you may choose a smaller camper van. Ideally, couples could opt for compact vans for this purpose.
Apart from this, you would need to have a budget for your cooking needs. In many camper vans, propane tanks are used. The food and similar expenses differ in each European country. Food prices in Southern Europe are typically lower than in the North.
Roads and Routes
To save money, most campers in Europe take back roads. Usually, highways have road tolls that add up to expenses. Apart from the savings, backroads offer better landscapes where campers could stay in.
Regarding your stay, may it be on your own or with a partner, the easiest way you could get into Europe for RVing purposes is through short-term visa-free stays for 90 days. European Visa-exempt program allows this option for foreigners, but only for visits in the following countries identified as members of the Schengen Area:
Finland
Sweden
Estonia
Latvia
Lithuania
Belgium
Denmark
Greece
Portugal
Slovakia
Austria
Czech Republic
Slovenia
Netherlands
France
Germany
Hungary
Poland
Italy
Spain
Luxembourg
Malta
With this option, you may plan to take a Schengen country for a 90-day trip and move to a non-Schengen country for the next 30 days. Then, you may go back to a Schengen-covered country for another 90 days. Having this in mind, you could have a planned route before your much-awaited RVing.
However, by 2023, travelers would need to apply for European Travel Information and Authorization System (ETIAS) to comply with the continent's new travel guidelines. With this protocol, travelers need a valid passport and an approved ETIAS visa waiver to gain entry.
Seasons for a European Motorhome Trip
Generally, any season offers the best RVing experience for campers. Yet, many camping enthusiasts suggest the following months, as they're known to have the lowest camping population and ideal temperature.
April to May: During these months, campground prices are generally cheaper. In addition, most residents are inside their homes, so there are fewer people camping, especially in Continental Europe.
November to March: This stretch is ideal for Southern Europe. Most campers head South because of the freezing temperature in the North during the winter season. Yet, the campgrounds are open and fabulous in these months.
June to August: This may have the most pleasant temperature and campgrounds. Yet, it's also the most populated as to the number of campers.
Final Thoughts
Suppose you're already familiar with motorhome trips and the necessities for your ultimate European tour. Now, you may start to pick which places you'd go first. Ideally, most campers choose Croatia because of its picturesque scenery and rich culture. In addition, it's smaller compared to other countries, making it preferable to beginners.
Another good destination is the United Kingdom. This country has a lot of camper-friendly roads and villages. Other places to choose from are Tuscany, Italy; Bavaria, Germany; and the Czech Republic. Before you continue, keep in mind that European countries have different laws for RVing and driving. You may need to be familiar with these rules before setting off for your European journey.
Any fashionista worth her salt always looks forward to her travels as an opportunity to showcase her wide array of looks and ensembles. However, it's a tough challenge if the vacation destination has varying types of weather—one that may be hot and humid during the day, and then cold and freezing at night. Some places may have varying climate zones as well, where one end of the country may be experiencing winter while another end may be experiencing summer. A multi-country itinerary might also pose the same problem.
If you are faced with such a challenge, don't fret as there are some tried and tested tips on how to manage such situations efficiently. Here are some helpful ways how to pack for trips that will bring you to places with cold and warm weather:
Go with Layering
The easiest and most practical way to survive any trip with alternating or different types of climates is to bring various pieces of clothing that you can layer. Instead of stuffing thick winter clothes into your limited luggage space, you can achieve the same level of warmth and comfort by simply layering your apparel. In doing so, you can pile on or peel off these layers as the weather dictates in the various destinations that you're headed to.
That said, this strategy calls for a good foundation of intimate apparel such as thermal underwear. This will form the base of your layering. Next on your agenda is to shop tights that are easy to pack into your luggage and slip-on underneath your jeans or skirt if the weather becomes colder. Your next line of defense against the cold is knitted sweaters, cardigans, and perhaps a lightweight down coat along with other accessories such as gloves, mittens, caps, and earmuffs. Just a pair of each would do.
As you can see, you can easily add or take away these items of clothing as the climate necessitates. Once you venture into a warmer zone, you can take off these accessories layer by layer. You can also switch to regular, non-thermal underwear as the base for your succeeding looks in warmer weather.
The great thing about investing in intimate apparel and undergarments as the foundation of your look is that you can just wash them in your hotel sink and use them throughout the trip. With just a little bit of elbow grease, you can save a pretty penny when it comes to avoiding hefty overweight fees at the check-in luggage counter.
Come Up with a Look Book
Nothing beats preparation, so if you're on a cross-country itinerary with a crazy schedule and an equally crazy weather forecast, it's best to anticipate your clothing needs well in advance. Grab a notebook or planner and carefully plot out your desired look for every day of the trip. Better yet, you can try out your clothes before the trip and take selfies so you can appreciate your overall appearance. Here are a few more tips that may help refine your travel wardrobe:
Go for Clothes in Neutral Colors
Even on a trip that will take several weeks, you can survive with just a couple of pairs of shoes, pants, tops, and accessories as long as they're in neutral colors. This will allow you to combine them in different ways to produce a fresh ensemble every time, all without having to lug around heavy luggage packed with unnecessary clothing.
Prepare Your Warm Weather Looks
For warm-weather looks, consider clothing made out of fabrics that are lightweight yet durable at the same time. Among the classic combinations, you can go for are a loose linen top and Bermuda shorts as well as a plain round-neck cotton tee with some cute denim cutoffs. A flowy day dress in a lively print or color is always a great idea, too. In terms of footwear choices, you can never go wrong with espadrilles, lightweight canvas shoes, and rubber flip-flops. Don't forget to accessorize with sunglasses, a light
woven scarf, or a bucket hat to keep you protected from the sun.
Prepare Your Cold Weather Looks
As you shift to a colder zone, you can still utilize key pieces from your summer ensembles paired with other types of clothing. For example, you can wear your plain t-shirt with a nice leather jacket and leggings. You can also throw a cardigan or button-down cardigan over a nice day dress. In terms of footwear, you can go for a pair of ankle boots. You can still wear your canvas shoes on casual occasions but you'll probably need a pair of thick cotton socks to help keep your feet warm and comfy.
Pack Ingeniously
When packing for a multi-weather trip, your creativity and ingenuity will definitely be put to the test. If you're having trouble maximizing your luggage space, try these tips:
Organize Your Clothes to Make Them Easy to Find
This is the best time to employ space-saving tools such as packing cubes and luggage organizers. These are great items for segregating articles of clothing for warm and cold weather. You can even go as far as color-coding the cubes so that you can instantly recognize them even in a hurry.
More importantly, portion out your luggage space according to your itinerary. If you're spending the majority of your trip in a warm climate, you should assign more space for your warm-weather clothes accordingly, or vice versa. This is no time to bring along a lot of extras or "just in case" clothing. Stick to what you need to avoid paying for overweight luggage fees.
Buy What You Need at Your Destination
Some seasoned fashionistas forego bringing everything they need. Instead, they travel light and just buy what they need at their travel destination. For instance, they may only buy winter gear as soon as they arrive at a cold-weather destination.
In some cases, this can be way cheaper than buying the same clothes from your point of origin. After using these items, you can simply ship them back home so you don't have to bring them around with you for the rest of your trip. It's a bit risky and unnerving to pull off, but it may be worth a try if you just can't seem to fit everything you need in your luggage.
Bring the Right Personal Care Products for the Weather
In terms of personal care products such as shampoos, creams, and lotions, invest in small plastic containers that you can use to portion out these items. That way, you can bring only as much product as you'll realistically use up during your trip.
Make sure to pack the right skincare essentials for warm and cold weather respectively, too. For warm climates, you'll need to bring some sunscreen and make-up that's made to last even if you sweat a lot during the day. In particular, a summer-worthy palette should ideally be light and dewy.
For cold weather, petroleum jelly will come in handy to relieve chapped lips. Moisturizer is also a must to keep your skin from drying due to windburn. As for your make-up, the perfect look for a colder setting would incorporate shadowy eyes and dark lips.
No matter whether it's cold or hot we suggest using plant-based and eco-friendly products, such as Laneige products.
Bring Your Everyday Gadget Needs
Don't forget to pack multi-power and multi-socket adapters for your gadgets, such as your phone and camera. Different countries and locations may call for different types of plugs, so it's better be prepared instead of having to contend with a drained battery.
It's a complete bummer not being able to take photos or take to social media to document your trip and show off your different fashion ensembles, after all.
Undoubtedly, one of the best ways for a fashionista to showcase her wide array of looks and ensembles is to visit new countries and places with different climates. However, it's not only about looking great and on point all the time, but also making sure that you're comfortable and traveling with ease.
Hopefully, with these simple yet sensible tips, you can say goodbye to the idea of bringing your entire closet with you when going on trips with hot and cold climates. All you need is a bit of creativity, resourcefulness, and the patience to plan everything in advance, and you'll be good to go.
Asia is a vast continent with 48 countries and a population of 4.56 billion people, the most populous on the planet. Its varied destinations range from the deserts of Saudi Arabia to the futuristic cities of Korea and Japan, to emerging economic giants India and China. You could spend a lifetime visiting and getting to know this extraordinary part of the globe!
Of course, though, ahead of visiting Asia's top attractions, sampling its weirdest foods, and becoming familiar with its diverse cultures, you need to organize the practical aspects of your journey. This includes your transport, accommodation, and, in many cases, your travel visa. With this in mind, find below 10 top tips to acquire your entry pass to the different countries of Asia. These will make crossing the border on your trip much easier.
1. Check Whether You're Visa-Exempt for Your Destination
The first step regarding your travel visa is to check whether you need one! Depending on your nationality, you'll be eligible to enter more or fewer countries in Asia without a travel pass.
For example, according to the latest global passport rankings, citizens of the UK can enter 131 countries worldwide visa-free, Australians 128 countries, Canadians 109 countries, Americans 105 countries, while Indian citizens can visit 54 countries without a travel pass.
2. If You're Visa-Free for Your Destination, Confirm the Conditions
Notably, even if you're visa-exempt for the country you're visiting, there will still be conditions to keep in mind. Among other things, these could include how long you'll be eligible to visit, whether you can extend your stay, and how long your passport must be valid.
These terms differ across Asia. For example, the Philippines allows citizens of 157 countries to enter visa-free, in most cases for 30 days. Yet citizens of Brazil and Israel can enter for 59 days, while nationals of Hong Kong and Macau can only remain for 14 days. So this is worth confirming before you go!
3. If You Do Require a Visa, Find Out What Kinds Are Available
Once you've confirmed whether you need a visa, if you do, the next step is to see what sorts your destination country offers. Generally, there are three main kinds in Asia these days, namely the eVisa, VoA, and traditional embassy visa. Here's a brief guide to each type:
e-Visa – This is the most convenient sort of travel pass, as you apply for and acquire it entirely online in advance.
VoA – You apply for this sort of entry document when you arrive at your destination's customs checkpoint, typically after getting off your flight.
Embassy visa – This is when you must visit your destination country's nearest embassy or consulate to acquire your travel visa.
Generally speaking, if you can acquire an eVisa, it's a quicker and easier option than the other two, for example with a website like Byevisa.com.
4. Ensure That You Comply With the Visa's Requirements
When you've confirmed that you're eligible for a visa and what sort there is, the next step is to check that you fulfill its application requirements. Here's a list of the most common things you'll be asked for when applying for a visa:
A passport with at least six months of validity remaining.
An email address, if you're applying for an eVisa, where your document will be sent.
Your personal and passport details to fill in the application form.
A copy of your passport's personal bio page (the page with the photo).
A recent passport photo or two.
5. Apply for your Visa to Match Your Travel Dates
Usually, your destination country's embassy or website will tell you roughly how long it will take for your visa application to be processed. The timeframe can vary from virtually instantaneous to several weeks, depending on where in Asia you're going. As such, check up on the estimated visa processing times well in advance to ensure your travel dates coincide.
6. Look Up What Visit Conditions Your Visa Has
Each Asian country's travel visa offers different visit conditions. For instance, you may be permitted to enter the country once and stay for up to 30 days. On the other hand, you could be allowed to enter and exit your destination country as often as you like during your visa's validity timeframe and stay for up to three months or more.
What's more, some countries even offer a variety of visit visas to match different travelers' preferences. India, for example, offers three travel permits online: (1) a 30-day Double Entry visa, (2) a 1-year Multiple Entry visa, and (3) a 5-year Multiple Entry visa, in which case you could thoroughly explore this vast South Asian country!
7. Distinguish How Long Your Visa's Valid for From How Long You Can Visit
It's important to note that a visa's total validity period and how long you can stay in your destination country can often differ. For example, Turkey's eVisa is valid for 180 days from the date of issue, yet it allows you to visit for either 30 or 60 days depending on the one you choose. So, why is there this distinction? Well, it's to give you time to enter the country, then stay for the fullest period available.
8. Find Out If You Need to Take a Copy of Your Visa With You
If you've obtained an e-Visa, you'll typically receive a confirmation email once your application has been approved. From there, though, whether you need to print the travel pass to take with you on your trip differs between destinations. Some countries link your visa approval to your passport electronically, while other countries still want you to show a paper copy.
9. Check Whether You Need to Keep Your Visa With You
Depending on your destination, you could be required to keep your visa, or a copy, with you while you're out and about. This is in case you're asked to show your travel permit by the authorities. If you are, then it's worth photocopying your travel document and storing at least one copy in your accommodation as a backup, and to have with you for your return journey home.
10. See If You Can Extend Your Visa's Validity Once You Arrive
It's worth finding out if you can extend your visa when you get to your destination. You may want to do this if, once you're there, you're having such a great time that you decide to stay longer! Fortunately, depending on what country you're visiting, this could be possible. For example, Oman's 30-day visit visa can be extended by another 30 days.
To conclude, you now have a clear overview of how to apply for your travel visa for your trip to Asia, as well as the factors to have front of mind. Whether you're backpacking in Vietnam, road-tripping across India, or exploring China's many palaces and museums, this guidance will stand you in good stead to make obtaining your travel documents as simple as possible.
According to the U.S. Bureau of Transportation Statistics, the Thanksgiving and Christmas holiday seasons are the busiest long-distance travel periods of the year. The number of long-distance trips increases by up to 54% during that period compared to the rest of the year. Traveling during peak season may be cumbersome but the following tips can make managing your holiday accommodation simpler:
Book in Advance
Holiday prices are more expensive but you can still get better deals the further in advance you book your tickets. Aim for 60 days in advance with accommodations and flights to take advantage of the cheapest rates.
Booking online could save you time and money. Booking your holiday accommodations online allow for the security of familiarizing yourself with the accommodations prior to arrival and bookings can be guaranteed immediately. Always remember to review the cancellation policy before you book.
Compare and Contrast
You don't have to rely on just one site when searching online for holiday travel deals. Shopping around will help you find the best deal. Sign up for newsletters from airlines you use frequently and the airlines servicing your potential travel destinations. If you do this well enough in advance, you may be able to take advantage of some of the annual deals that they offer. Many online travel agencies offer loyalty benefits for members including cheaper flights, tours, rental cars, and accommodation packages.
Read Travel Reviews
Getting a first-hand account of the accommodations, availability of the amenities, and all of the other intricacies of your potential travel destination before you leave home could make your trip safe and satisfying.
Maybe your potential travel destination is for adults only and you're traveling with family? Reading customer reviews about your accommodations will make you more prepared for your holiday trip.
Consider Alternative Accommodations
Getting creative about where you'll spend your next holiday season could save you money, enhance your travel experience, and offer you access to more than your traditional holiday experience.
Consider Alternative Accommodations
Getting creative about where you'll spend your next holiday season could save you money, enhance your travel experience, and offer you access to more than your traditional holiday experience.
Homestay or Hospitality Experience
A hospitality experience affords holiday travelers the opportunity to stay with a local in the area that they're traveling to. Often, these locals were once fellow travelers and enjoy housing other passengers on their journeys. These locals share their customs and traditions, give tours, and are a resource for your visit. Homestays can help you meet new people, save money, and see
new places.
Corporate Housing
Usually, it was business travelers who took advantage of all that corporate housing has to offer but it is becoming increasingly common for holiday travelers to do so. Traveling experts agree that corporate housing offers the convenience of a fully furnished apartment or suite that includes a full kitchen, all major appliances, and all utilities. Click here and learn more about corporate housing and how it could take your next holiday trip to the next level.
Housesitting
Housesitting during the holidays means that you'll be staying in someone else's home while they're away under the agreement that you'll fulfill responsibilities in the home. Taking care of pets, or performing some simple maintenance duties around the home could get you access to vacation housing free. No matter which option you choose, booking early, doing research, and being creative could make your next holiday more enjoyable.