Authorship
All contributors who wish to have an article published in their name must be registered members of the Backpacker Travel community with a complete profile. If you haven't already registered, you can do so here www.backpackertravel.org/join.
When completing the form for a new article you will be prompted to upload a photo of you to be used in your bio and a one-paragraph author bio that you would like to use.
Style Guide
We strive to only publish content that is useful, inspiring, and entertaining. Make sure you search on the Backpacker site to see if there is already a similar article or whether the topic has already been covered extensively. If that's the case, consider a different topic. Finally, before submitting your article, ask yourself, "Is this something I would want to read myself, and would I be happy sharing it with my friends?"
Articles MUST be unique. Do not repost content from your own blog, or any other blog, website, or print media.
No text-only articles. Images, videos, and infographics are generally a lot more powerful than words when it comes to travel. See below for more details about sizing, quality, formatting, and copyright.
Where possible, use keyword links to other relevant articles on the Backpacker Travel site. All outbound links must be approved by the editor.

We DO NOT allow links to commercial websites you are affiliated with unless it is a sponsored article.

Use headings to break up different sections. This will make your article easier to skim read.
Check your spelling, grammar, and punctuation. Use a browser extension like www.grammarly.com
We use American English spelling and the Oxford Comma on Backpacker Travel.
Articles with multiple mistakes will be rejected.
Refrain from using profanity or excessive slang in your article.
Check and verify that all information is factual prior to submitting your draft.
The editor reserves the final right to make changes to any article.
Media
By submitting a draft, you confirm that you have the authority to publish any media (photos, videos, infographics). Any copyright infringement actions will be your sole responsibility and not that of Backpacker Travel.
Any stock photos, not taken by you or someone you have authority from, must be listed under a Creative Commons license with attribution where necessary.
You must provide a title and caption for each image.
Name your image files. Describe the image and don't use numbers or special characters. Eg. girl on beach
Image Dimensions
All images must be 1000px wide and resized using the Squoosh app set to 75% quality. The file size MUST be less than 300kb per image.
Please make sure to follow the size instructions below when submitting your photo as small images or images with poor resolution will be automatically rejected.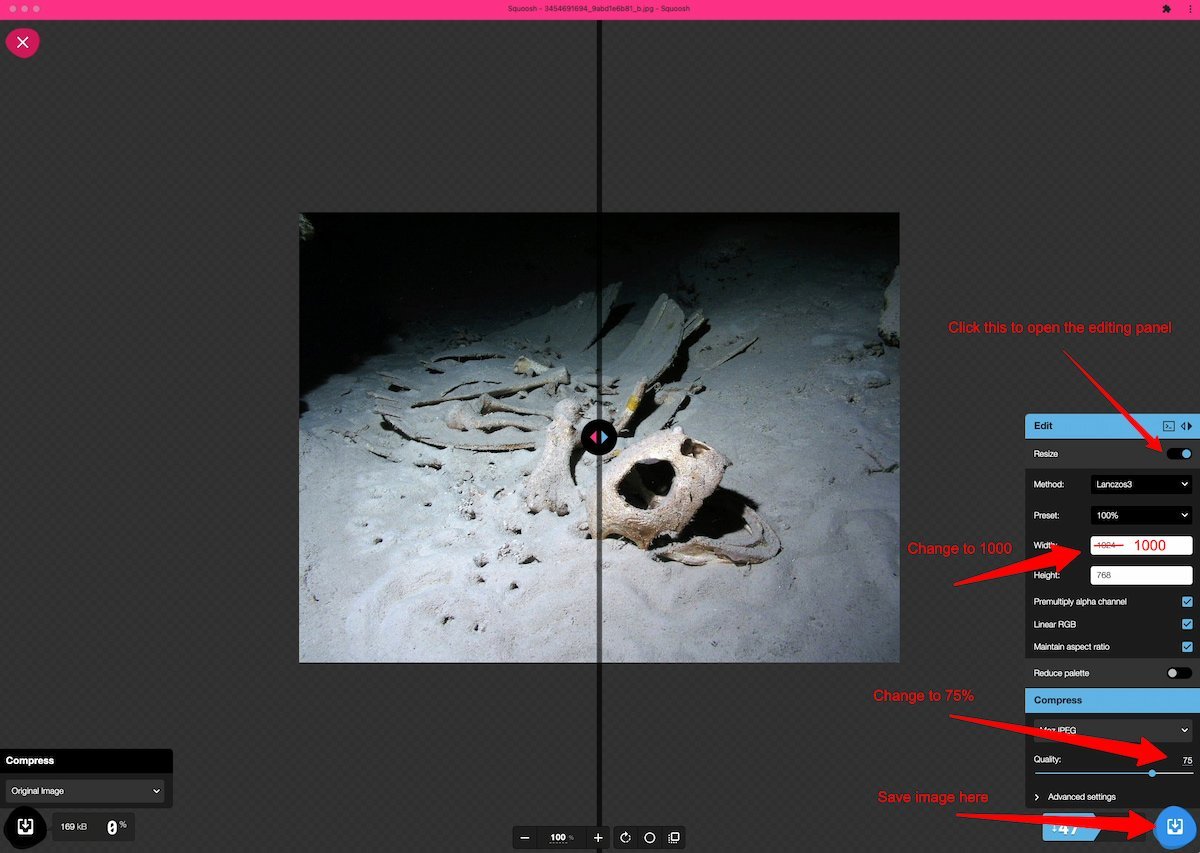 Places to source stock photos
Free with Creative Commons license and attribution: