Traveling abroad can be cheap. In some countries, you can get a beer for 25 cents. In others, it's possible to get a private room for just two or three dollars. What most first-time backpackers don't realize however is that you will almost always spend more than you think you will. Countries such as Thailand, a backpacker mecca, are cheap by western standards but still relatively expensive. Some backpackers will find it hard to get by in Thailand on less than $50 a day which quickly adds up to a whopping $1500 a month. In order to make sure you don't run out of money whilst on the road you will need to carefully watch your budget.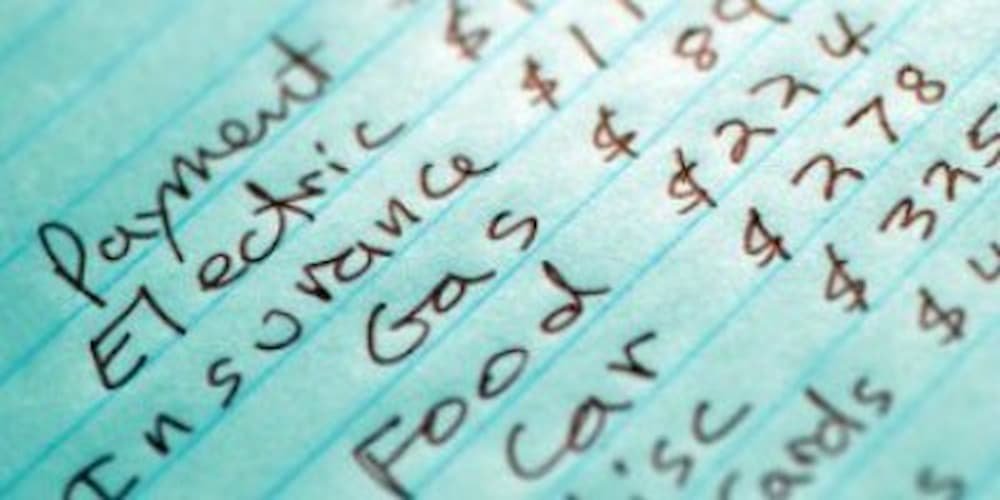 Your daily budget can basically be broken down into four main costs; transport, food, accommodation, and activities. When working out how to stay on budget, ask yourself the following questions
Do you need to take an internal flight, why not catch a bus?
Do you need to book a luxury tourist bus instead of a local bus?
Why pay for buses at all when you can hitchhike?
Do you really need a taxi, wouldn't it be simpler to walk?
Why eat in a western restaurant when locals are eating street food?
Perhaps you should consider cooking in the hostel this evening?
Do you really need your own room when dorms are cheaper?
Perhaps you should give Couchsurfing a whirl?
If you are not making a night of it, should you be drinking in expensive bars?
Why not buy beers from a corner shop and have a hostel party?
You know where the sites are, is it really necessary to sign up for a guided tour?
There are many ways you can help keep your budget down. In general, when traveling, some weeks you may spend well under your budget, and some weeks you may go way over it. It's important to allow for this and perhaps work with a rough weekly budget and a more set-in-stone monthly budget. Whilst you won't be bungee-jumping every day, it's important to allow for the odd expensive activity which will ruin your weekly budget.
Tips to Stay on Budget
Work out your daily budget and from there work out your weekly budget; allow for a little contingency fund. Using your weekly budget, work out your monthly budget, again allowing for some contingency.
Cut down on the drinking
Keep track of your drinking! It's amazing how much money you can spend on beers whilst backpacking!
Food
Set a food budget for the week and stick to it; if you end up eating out at fancy restaurants and blow most of your food budget in the first two days then stay strong, and stick to street food in order to get back on track.
Accommodation
Set an accommodation budget each week. Decide if you're keen on Couchsurfing and then try to work out how many nights a week you intend on Couchsurfing as opposed to staying in hostels.
If you're planning on stopping in a particular city or town for more than a week, consider getting an apartment; it can often work out much cheaper than staying in a hostel. If you prefer the hostel atmosphere, try and arrange a discount if you pay for a week or more upfront.
Transport
Try to organize transport yourself rather than through travel agents, it will work out cheaper.
Do some research online into the most cost-efficient ways to get around or to see a new city. Don't land in a brand new country and end up paying through the nose for a taxi when there are actually airport transfers; do your research beforehand!
Tours and activities
Where possible, try to team up with other backpackers to haggle for tours. The more people you can get together, the greater your bargaining power.
Make use of free activities such as walking tours, you don't need to go paragliding every day!
Share costs
Share your costs with other backpackers, and where possible share taxis, rooms, and even meals to keep your costs in line. Many experienced backpackers share meals when eating out to keep the price down.
What to do if You Run out of Money?
If you do run out of money, you don't necessarily have to go home. There are lots of easy ways to help stretch the money you have left and even put some more cash in your pocket. You could consider getting a job at a hostel in exchange for room and board, teaching English in a local school (a great way to save money!), or even signing up for a volunteer program; there are some good options out there that charge a small fee in exchange for food and board; this usually will be far less than the average weekly budget.
Budgeting on the road can be a bit of a nightmare but if you plan ahead, have a contingency fund, and keep a rough guide of your expenses it isn't hard to keep to a pre-set budget. The most important thing is to make sure that your pre-set budget is adequate for your travels and to take into account any expensive extras you may end up doing on your trip; for example trekking, paragliding, or scuba diving. To budget properly for your trip, we recommend using our trip calculator.