One of the best ways to get the most out of your travel is to travel in a motorhome. This way of traveling gives you more freedom than you could ever imagine. The flexibility of using a motorhome cannot be beaten! This is particularly true for people looking to travel long-term or to slow travel to all corners of a country.
1. Advantages
The advantages of motorhome travel will vary by taste and travel style, but have the potential to far outweigh the disadvantages.
Flexibility
Traveling by motorhome allows you to go where you want, when you want. You can take in all the sites, at your own pace. Since most motorhomes come with all of the comforts of home, including bathrooms and kitchens, you don't have to worry about where you will pee or eat or sleep, which means you can literally go wherever you want, with only some limitations.
No hotels
Sleep in your own bed! Well, at least your bed away from your home bed. No need to find a hotel, pay the price of a hotel and keep packing and unpacking your stuff every stop. A motorhome is just like home, only (usually) smaller. You can save a ton of cash on hotels and be just as comfortable while doing it. Win-win.
Ability to cook
You can also save a ton of money by cooking in the motorhome. This also gives you the option to stay healthy while on the road, which tends to be more difficult with other types of travel.
Bathroom
No more bathroom breaks! One of the greatest advantages of a motorhome (although not available in all options) is that you can pee when you want to pee and take a shower when things get dirty, or whatever else you need to do in a bathroom! This can save a great deal of time and, more importantly, adds to the flexibility discussed above.
Work along the way
Motorhomes have tables and plugs and pretty much all you need to work or have the kids do homework while on the road, which means that you can get things done. This may sound like something you wouldn't want to do while on vacation, but for long-term travelers and those who can work remotely, this is a huge advantage!
2. Disadvantages
Nothing is perfect. Motorhomes do have some disadvantages, some of the most common of which are detailed below.
Little personal space
Even the biggest of motorhomes can feel sort of cramped. You are in a vehicle, after all. Some people find this lack of space restrictive and even annoying. One way to work around this is to plan outside time, even time away from your travel companions when you have the motorhome parked.
Paying for gas
Fueling a huge vehicle can add up quickly. This is especially true in certain parts of the world and at certain times, when the price at the pump is higher than usual. Do your calculations before you make the decision to get going in a motorhome, so you have some idea as to what you are getting yourself into. Also, when deciding whether it is worth it, make sure that you factor in the fact that you will not need to pay hotels (although check campsite fees) and can cook in the motorhome (groceries are cheaper than restaurants).
Motorhome-specific technical issues
Motorhomes, particularly large motorhomes, come with a long list of potential issues that may arise. These vehicles take some getting used to and require some learning when you first set out. You have to know the ins and outs of your motorhome before you hit the road, or you may find yourself with dead batteries, overflow piping, or a laundry list of other common issues. While these common issues can be avoided with a little prep work, there are still all the issues that may arise with any other vehicle (flat tires, breakdowns, accidents, etc.).
Hard to find a place to stay
Depending on the laws in the country you are traveling in, you may not be able to park a motorhome wherever you want. Many countries restrict parking motorhomes to designated camping sites or other private properties that allow overnight parking. Do some research before you leave so that you know what the laws are where you are going. Obviously, you can sometimes get around these laws when you are in totally remote areas, but better to have an idea of whether you are complying with the local rules.
You have to drive everywhere
Remember that someone does have to actually drive a motorhome! If you are heading out solo, or with only one or two drivers remember that someone will be behind the wheel at all times you aren't parked. This can add up to a ton of driving hours, which many may find annoying. Plan accordingly. Make sure you plan on driving breaks and have an idea of how many hours are involved in your trip, so you know what you are getting into.
3. Types
There are several different types of motorhomes out there. Keep these options in mind when planning your trip. You can also plan on starting with one of the smaller, more affordable options. We have highlighted some of the most popular, but note that there is a whole world of options, of all different grades. Use the list below as a starting point, but have a look at all the options out there.
Toterhomes
Toterhomes are the most expensive option. These are large, fully loaded vehicles that are almost exactly like being at home.
Travel Trailers
Travel trailers are a bit smaller than more luxurious toterhomes and other motorhomes, but also significantly more affordable.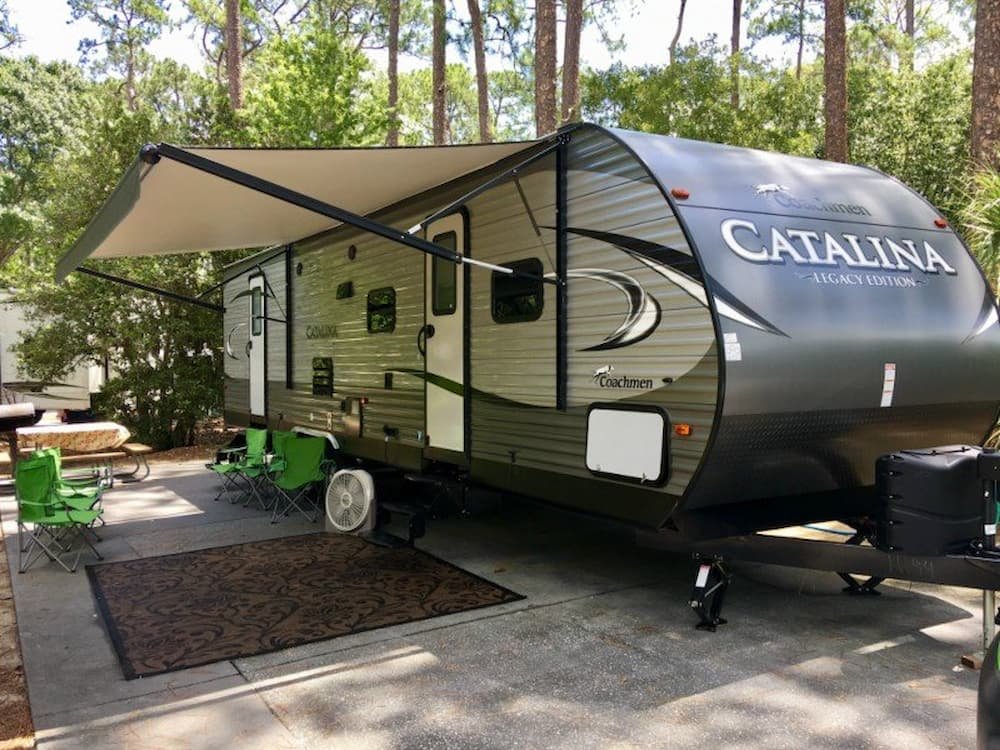 Expandable Travel Trailers
The beauty of expandable travel trailers is that they let you get around and to your destination in a manageably-sized vehicle, but then pop out additional space to sleep, eat or just hang out.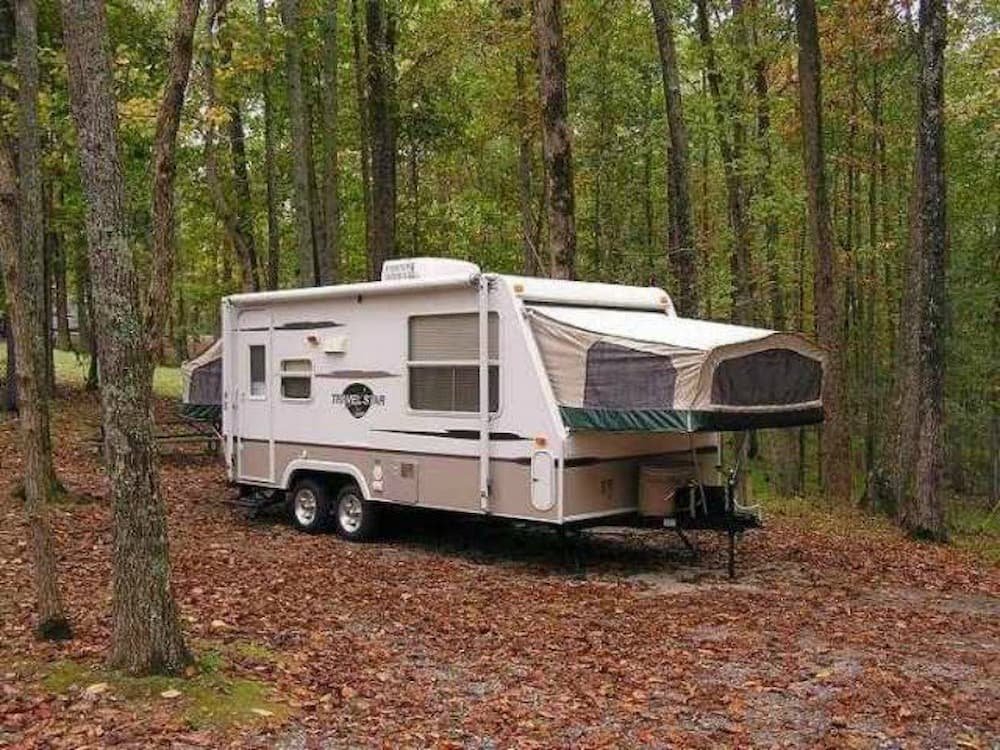 Fifth Wheels
This option is perhaps as close to a real home on wheels that you can get. This is a much larger option than others on the list. The fifth wheel is to give the large vehicle stability and allow it to carry more weight, as well as tow items.
Campers
Campers don't have all of the amenities of other motorhomes, but they make getting around much easier. There are several different camper options, including truck campers and pop-ups. These are often times towed behind and while they provide a great place to sleep, you won't be in the back while moving around.
Vans
Converted vans are one of the most affordable, coolest ways to travel. You may be surprised by how incredibly beautiful some converted vans can be.
4. Before you hit the road
Research laws on parking
Every country (and in the U.S., every state) has its own laws on where motorhomes may be parked. Make sure to do some research before you leave so that you know where you can and cannot spend the night. Also, check out private companies that may allow you to spend the night parked in their parking lots. For example, in the United States, Walmart will let you stay in their parking lots.
Try out your options with a rental
With all the choices we mentioned, it may be hard to decide what type of motorhome you want. Compare your options by trying out a rented motorhome for a short trip. Driving a motorhome is also completely different than driving a car, so starting out with a short trip will give you the chance to see what it is like to get behind the wheel of a motorhome.
Decide whether you will rent or own
You may be wondering whether it is worth buying a motorhome, or whether you should just stick to a rental. The answer to this will depend on where you are planning on renting from, where you want to go, and for how long you plan on using your motorhome. Do some research on prices, both where you are and where you want to go. Particularly if you want to drive around somewhere that is over an ocean from where you live, look into how costly it may buy a motorhome where you are starting your journey. Research, research, research so that you really have an idea of what is the best value.
Pack a toolkit
You should make sure that you are well equipped when you first hit the road. Get to know your vehicle so that you know whether there is anything specific to your motorhome that you should be adding to the list. Have a backup fuel supply stored safely on board, in case you run out of gas somewhere away from a gas station.
Additionally, make sure you have the proper tools for changing a tire and carry along some basic tools, such as a socket wrench set, Phillips head and flat-bladed screwdrivers, standard pliers, channel-lock pliers, small drill bit set, cordless drill with spare battery, sturdy claw hammer, pocket knife, hobby knife, wire cutters, small tape measure, mini hacksaw, small two-way bubble level, and a folding tree saw.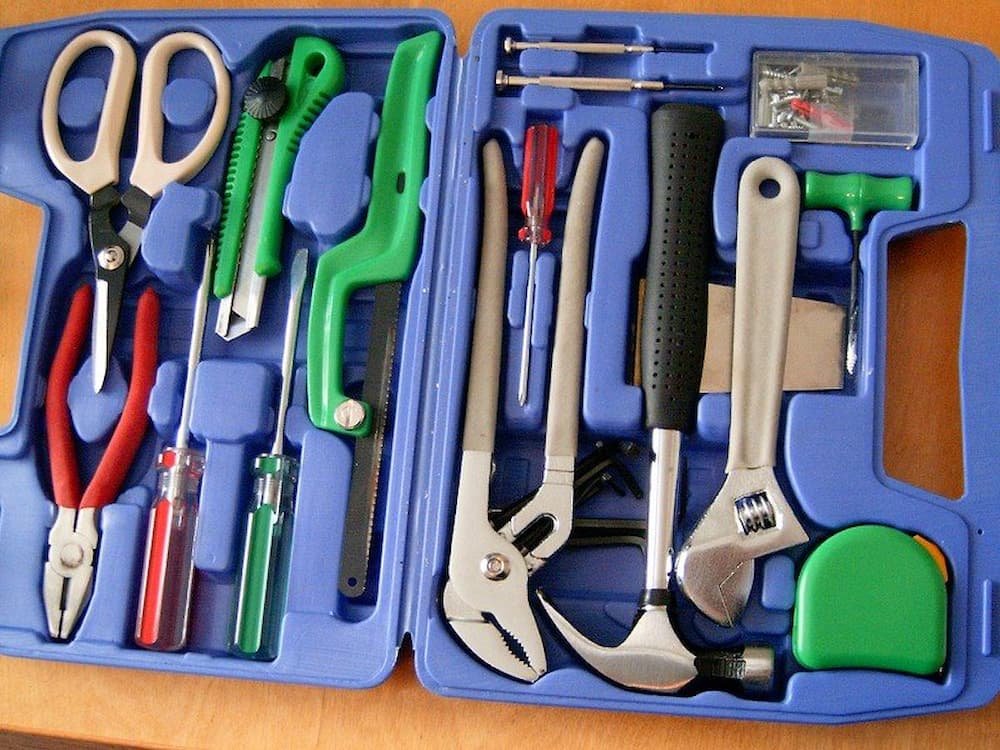 Plan your trip
Know the ins and outs of your trip before you ever get going. You should have a planned budget, factoring in some money for things that may go wrong. Do some research on the price of fuel in the places you will be driving and make sure to consider whether gas prices are in gallons or liters, as this can make a pretty significant difference.
Plan out the food that you will bring along and what your meal plan will be. One of the biggest benefits of a motorhome is that you can cut back costs and stay healthier by cooking right on board. Go grocery shopping before you start your trip. Make sure to bring along water. Based on how long you will be gone, your initial food supply may not be enough, so have a plan on where you will restock and what your budget will be for this.
Map out your ideal route, taking into consideration places you will be able to park overnight. Also, take note of when you plan on being in more remote areas so that you can plan ahead and stock up on food and gas before. Know where you want to stop and spend some time to stretch your legs or better get to know somewhere. Remember that one of the advantages of a motorhome is that you essentially have your home with you, giving you the luxury of slow traveling a bit more easily.
Study your vehicle and practice with it
We cannot overstate the importance of getting to know the ins and outs of your vehicle before you hit the road. Know all the details about your kitchen, appliances, outlets, beds, and perhaps most importantly, bathroom! Also, make sure you understand the safety features of the vehicle, particularly what you need to do when you put it in park and specifics about where you should and should not park (inclines for example).
Again, we would also recommend taking your vehicle for some practice runs, just to get familiar with what it feels like being behind the wheel.
Traveling with a motorhome opens opportunities unlike any other type of travel. This is the closest you can get to have the best of home and travel all wrapped up together. For long-term and slow travel especially, this is the best option.