Train travel is one of the best ways of exploring a country and seeing unique things you'd miss if you traveled any other way. It's "Slow Travel" at its finest; allowing you to explore a country and its culture in-depth – and maybe even have some spontaneous, meaningful interactions with locals.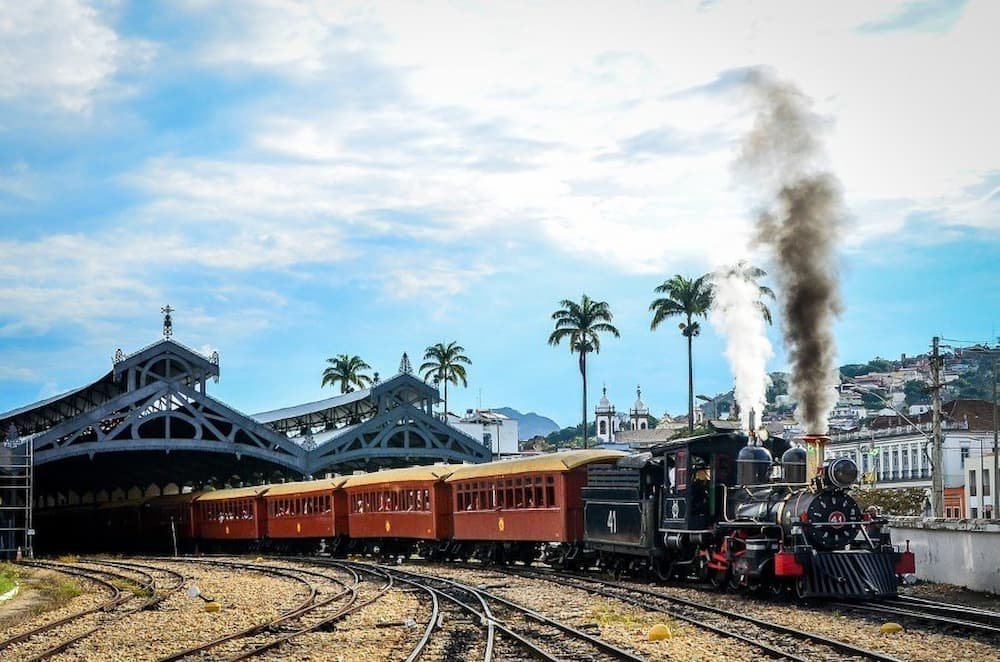 Another advantage is it's a far more eco-friendly way to get around than flying or driving. If you have the luxury of time – or can even spare a day or two just for a short train ride – a train trip is guaranteed to enrich your travel experience. It might even give you a whole new perspective on a country.
1. Looking at Options
Of course, some countries are better set up than others for train travel, so check out the options with a quick Google search of train routes and companies before you book.
Most countries have a national train booking website, and sometimes if you add 'cheap' to your Google search for local trains you can find alternative websites with the latest deals.
Rail Passes
Often, buying a rail pass for a specific county or region works out as a good investment if you're doing a lot of train travel. Back in the days before budget flights in Europe, a Europe-wide Interrail Pass was the dream ticket for international backpackers (or anybody who's swooned over Ethan Hawke and Julie Delpy in the 90s cult classic, Before Sunrise). Nowadays, the likes of EasyJet and Ryanair have made hopping around Europe much faster – but a whole lot less romantic!
An amazing resource (and source of inspiration) for rail passes and all kinds of info on international train travel is The Man In Seat 61. The author created a book and award-winning website giving practical details and reviews of train journeys around the world. (The name comes from the fact he always books seat number 61 on his railway adventures).
There are two main kinds of train journeys you can take:
Scenic journeys
Train trips as a practical/environmentally-conscious mode of transportation
(There may of course be some crossover between #1 and #2 though).
2. Scenic Train Rides
If you're somewhere that might have the potential for great views, do a Google search for 'scenic' train rides. Sometimes there are specific trains with special 'observation carriages' featuring glass roofs or extra-large viewing windows.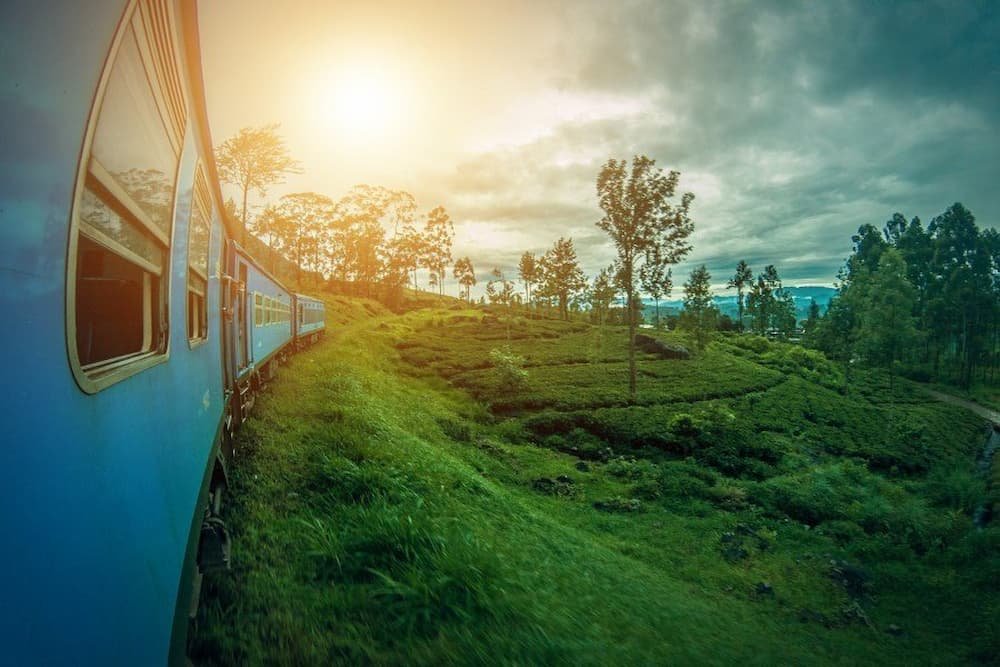 Colombo to Kandy
The 1st Class Observation Carriage from Colombo to Kandy, Sri Lanka – which passes through some spectacular jungle and mountain scenery, waterfalls, and tea plantations -is a great example of an affordable scenic train ride.
This route is frequently touted as 'the world's most beautiful train trip'. The Second Class Carriages are OK too, although they don't have such big windows. During the journey, you can also mingle with locals and traders selling 'waddi' snacks, making it a truly cultural experience.
If you want to continue the journey, you can then switch at Kandy to a regular train carriage and continue winding through the mountains to the beautiful Hill Country town of Ella (the observation carriage only runs between the Colombo to Kandy sector).
You have to book tickets in advance at Colombo Fort Station. Avoid trying to travel during holidays or Poya Days as you probably won't be able to get a ticket and the stations will be crammed with people.
Train des Pignes
Another great, but surprisingly less well-known, scenic train ride is the Train des Pignes from Nice in the French Riviera to Digne-les-Baines in Haute-Provence. This cute little steam train chugs its way from the coast up through the Southern Alps, passing Provence's iconic lavender fields and the stunning turquoise waters of the Verdon, where you can go kayaking, rock climbing, and camping.
You can hop off and jump back on again at any station on the route using the same ticket, as long as it's on the same day.
The Rocky Mountaineer
Over on the other side of the world, The Rocky Mountaineer takes you through the beautiful Canadian Rockies passing lakes and canyons from Banff to the modern metropolis of Vancouver. This is also noted as one of the world's prettiest train journeys.
Luxe Scenic Train Journeys
The two most famous scenic train rides are the Orient Express (London to Venice, in its current incarnation) and Trans Siberian Express (from Moscow to the Far East – the longest train journey in the world). While these might be a stretch for a backpacker's budget, they could be worth saving up to do one day as a bucket-list experience.
3. Practical Train Trips
Often train travel is more about practicality than pretty scenery. Or perhaps you want to reduce your carbon footprint. You can find a list of countries with rail infrastructure here. As you can see, there are dozens of countries with rail networks so it's always worth investigating as a travel option, rather than hiring a car, taking a long-distance rideshare like BlaBlaCar, a coach, or a budget flight.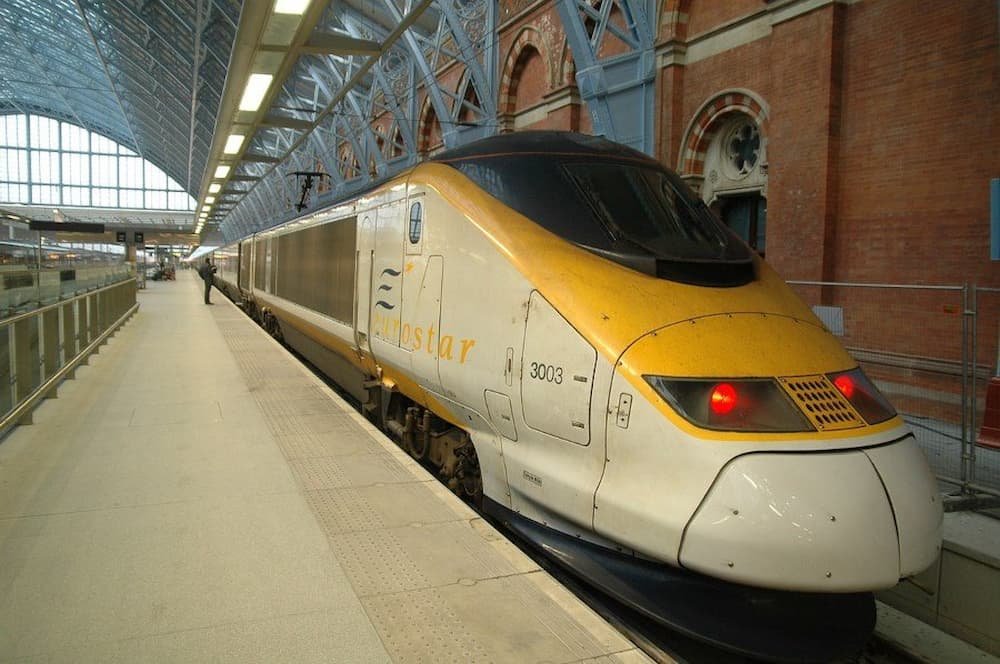 Eurostar from London to Continental Europe
For example, if you want to get from London to Paris fast it works out much faster to take the Eurostar train from Kings Cross St Pancras to Paris Gare du Nord.
The train takes 2 hours 15 mins from London to Paris, while flying time is only 30-40 minutes, but when you also factor in the one-hour average it takes to get to any London airport from central London, plus two hours' check-in time, the train is much faster! Plus how many times can you say you've ever taken a train under the sea (OK, technically you travel through a tunnel bored through the rock at the bottom of the sea, but in any case, you're still taking a train under the English Channel!)
Eurostar also connects from London to Amsterdam, Avignon, Brussels, Bourg-Saint-Maurice, Disneyland Paris, Lille, Lyon, Marseille, and Rotterdam.
The TGV
France has one of the fastest and most efficient train networks in the world. The TGV (fast trains), which is also linked to the speedy Eurostar service, reaches top speeds of 187mph. Various websites such as Happy Rail offer discounts and special offers.
Bullet Trains
Japan is another country famous for its super-fast trains, which are the most punctual in the world. These are a great way of getting around cities fast, and bullet trains are sometimes a better option than taking a domestic flight.
However, there are very few stops on bullet trains, so if you're wanting to see more scenery or hop on and off along the route, it might be better to take a rapid or local train instead of a slow train. Bullet trains are included in the Japan Rail Pass, although there's an extra fee of between 800 and 8,000 yen, depending on your final destination.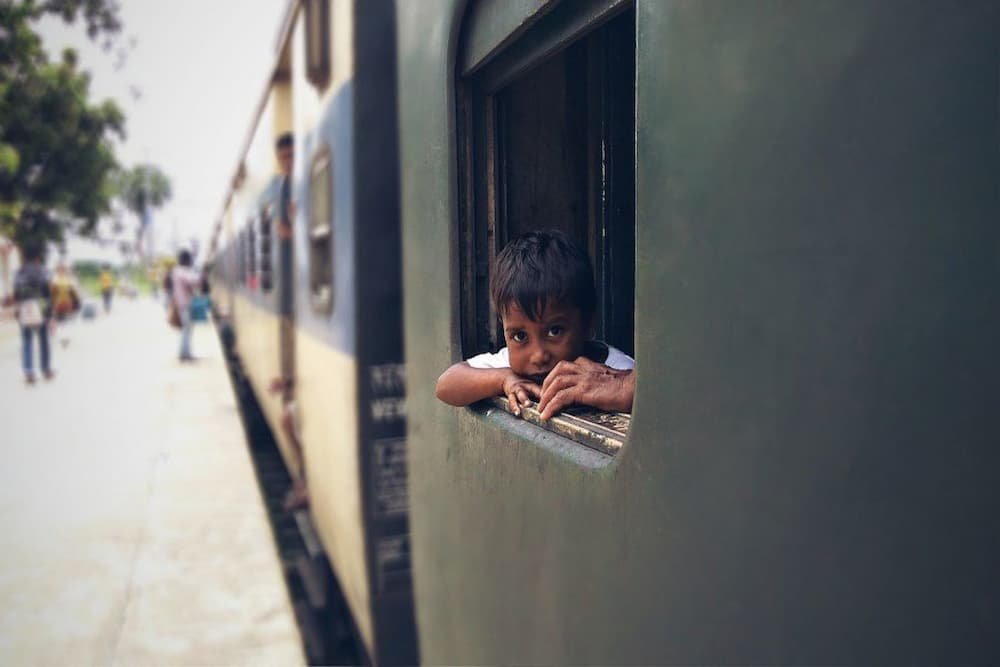 Above is a round-up of international train travel options and how to book them; it's not an exhaustive list but hopefully might ignite a fire of inspiration for backpackers looking for something different from their vacation.