When you're on the road, things can get lonely from time to time. So it's really good for your mental health to check in with your 'tribe' every now and again. What does your 'tribe' mean? Your tribe, or community, is the people you meet who are on the same wavelength as you; the new friends you find a connection with. But how do you meet them when you're in a new country?
We're going to explain some of the best tried and trusted techniques for finding your community – even when you're thousands of miles from home.
Below you will find some important pointers that should keep your relationship strong while you are traveling.
1. Friends with Benefits (No, Not Like That!)
There are many benefits you can get from seeking out your tribe while you're traveling. They might be new local friends, who can give you unparalleled insights into the place you're visiting. Or they might be foreign travelers, who often can share great advice from the perspective of being an outsider.
The benefits include:
1. Cultural Intelligence
Making new friends who from come from the country you're visiting, is an excellent way to learn about alternative cultures, upbringings, and perspectives. They can also help you learn the language. As Mark Twain famously wrote: "Travel is fatal to prejudice, bigotry, and narrow-mindedness, and many of our people need it sorely on these accounts."
2. Traveler Tricks
Getting tips from fellow travelers who've been there longer than you is hugely beneficial. They might have recommendations on some offbeat things to see that you didn't know about, the best ways of getting around, or share some knowledge on common scams to look out for.
3. Boosting Your Sense of Wellbeing
Even human craves connection. When you meet a great new friend (or group of friends) you'll feel less isolated and probably share some laughs, which helps to stave off the loneliness and depression which can sometimes occur (particularly on extended solo trips).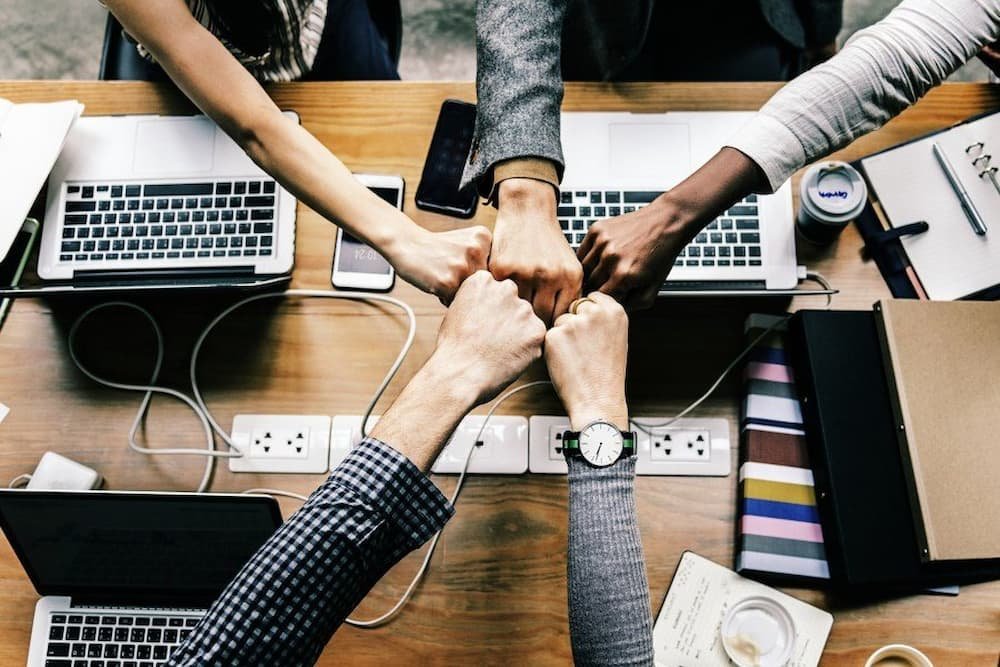 2. How to Make Friends and Influence People
Back in the day, backpackers used to meet each other in the communal areas of hostels such as the canteen or bar. While this is still a great place to meet if you're hostelling, these days a lot of backpackers also stay in Airbnbs, homestays, boutique hotels, and guesthouses. This means they don't usually have the same opportunities for social interactions with other guests. One solution is to get yourself to a hostel for a few nights to see if you can make some friends.
But in the digital age, opportunities for making friends are right at your fingertips. There are several apps, websites, and social media groups you can use to find your community. Below are some of the best ways for travelers to find their kind of people.
3. CouchSurfing Hangouts
We've all heard of CouchSurfing by now but not everybody has heard about the 'live hangout' feature on the CouchSurfing app. If you scroll through the app you can see a list of people in your area (ranked by proximity to your position) who want to hang out right now with random CouchSurfers.
Each person can write a short headline on the app saying what they want to do that day with other CouchSurfers. For example, each person's name and photo is accompanied by 'Wants to…', so very often the options include things like '…go for a beer', 'explore the area' or 'go to the beach'.
If you're still not sure about whether you want to meet this person or not, you can click through from their photo to their CouchSurfing profile to see their personal interests and any reviews left by people they've met. (It's always a good idea to read reviews first).
Then if you decide you want to meet them, click on their hangout to send a request. They then can instantly see your profile and decide if they want to meet you or not. If they do accept you to the hangout, you'll be able to message each other to arrange where and when to meet.
4. Meetup Groups
Like CouchSurfing, Meetup is popular all over the world. The main difference is it's not specifically for travelers and doesn't have a live hangout feature. Therefore, the range of activities you can join is broader, but you can't be quite as spontaneous.
In case you don't know about Meetup, people in each city on Meetup can create groups and arrange events for pretty much any interest. This could include things such as beginner's tennis, cryptocurrency fans, book club, hiking, language exchanges, open mic nights, yoga, and thousands more. There are even some pretty obscure/niche things like 'Vampire Culture Appreciation' – so whatever your jam is, you'll probably find like-minded people on Meetup!
Like CouchSurfing, some towns have more active Meetup groups than others, and sometimes you'll find the groups have an older demographic than CouchSurfing Hangouts (which is mostly used by people in their 20s and 30s). However, that's not to say you won't find some great people on it.
5. Facebook Groups
A really good trick when you're visiting a new city is to search on Facebook under 'Expats in …[insert city name]'. So many cities around the world have expat groups and they don't have a problem with people joining even if they're just shooting through. These groups can be gold mines of information about the area, with recommendations for things like trusted taxi drivers and the best local restaurants as well as informal events where you can socialize.
Girl Gone International (for women only, sorry fellas) is a global franchise of Facebook groups and events associated with the GGI magazine in more than 150 cities worldwide. You can check on Facebook or search here to see if there's one in your location.
6. InterNations
This website has been operating for many years and is all about connecting foreigners and locals via events. The InterNations events always have a charge and are often a little upscale. There are also two types of membership; free and paid-for. If you pay to join, you can send other members unlimited messages and have discounts on InterNations events.
The vibe ranges a lot from town to town with InterNations, but usually, it's slightly more formal with a wider age range than the aforementioned groups; often with a heavy emphasis on networking.
7. Digital Nomads
If you're working remotely while you travel, you might want to check in with the local digital nomad community. There are some great casual cafes or home coworking/social groups for digital nomads on Facebook such as Valencia Coffees and Coworking or Wrkprty (the latter of which is expanding fast across the USA), as well as various digital nomad groups on Meetup. You can find them on Facebook using the search terms "digital nomads + [insert city name]".
Nomadlist is a website created especially for digital nomads to find out about the cost of living in various international cities and connect with other nomads, although you'll need to subscribe.
In addition, many coworking spaces offer daily, weekly or monthly rates and you can often connect with fellow nomads (when they come up for air) in the kitchens or cafe areas.