There are a growing number of accommodation options for travelers. The rise of the sharing economy has opened up more options than ever. So how to decide? We have put together a summary of everything you need to know, so you can get yourself all booked up before you go, or so you can have a go-to list if you are playing it more by ear. Pick something that matches your personality, budget, and travel style.
1. Hotel
Hotels are the classic travel accommodation that everyone knows. While your gut instinct may be that hotels are too costly, especially for longer travel, in many places of the world you can actually find some great deals. Hotels offer more private accommodation and give you the opportunity to really unwind. Even if you aren't planning on booking a hotel for your entire trip, it is sometimes nice to add one in for a night here and there to give yourself a chance to rejuvenate.
2. Hostel
Hostels are more often than not the most affordable option, plus they give you the opportunity to meet tons of travelers. Most hostels also have kitchens where you can cook food bought at a supermarket, also helping to cut costs. If you are a solo traveler, hostels can be great, as they often organize group activities and tours that help you see a new place surrounded by other like-minded travelers. On the downside, you usually have to share a room with a group of people, with different sleeping patterns and unique characteristics that can make getting a good night's rest difficult. However, there are a ton of hostels that are now offering private rooms and even many with private bathroom options, so don't totally rule this option out, even if you enjoy your privacy. Also, there are other types of hostels for people who love parting, clubbing and having fun in general. Those are party hostels, and you can check out the world's most popular hostels at Party Hostel Guru.
3. Airbnb
Airbnb has risen tremendously in popularity over the last few years. This option allows you to rent someone's apartment, or sometimes a full house. This is an excellent option for long-term travel, but can also be a great choice for even just a few nights. Groups also love this option, because many of the listings will let you have a large number of people stay for the same price as only a few. When booking, pay close attention to reviews so that you can make sure you are getting a legitimate place and that you won't have issues with safety. Also read all the details of the listing, including the house rules, to make sure that you fit what they are looking for.
4. Couchsurfing
The best thing about couchsurfing is that it is free! The second best thing is that it allows you to stay with a local who can show you the ropes, give you an insider perspective on the best places to eat and visit and, if you are lucky, introduce you to other people who may want to show you around as well. As the name implies, with couchsurfing, you stay on someone's couch (or sometimes on a bed, if you luck out). While this is usually an excellent option, do make sure to pay close attention to reviews, particularly for your safety.
5. Camping
Camping is not always an option in every location, but it can be an unforgettable experience, especially when you get as far away from the beaten path as you can and spend the nights under the stars. Camping doesn't necessarily mean sleeping in a tent either. Other options include RV or car camping, as well as sleeping out in the open or in a hammock. Make sure you aren't staying in a prohibited area, but other than that, get out and enjoy sleeping in one of the gorgeous spots throughout the world.
In Iceland, for example, camping entails renting a campervan. Traveling in a camper saves money on hotels and takes you closer to nature, where you want to be in Iceland. With the camper as your base, you can stock supplies, go to places on your itinerary and other attractions along the way, and call it a day at campsites and designated areas for overnight parking. Booking a camper is also easier than reserving a hotel room, especially during peak season.
Check out this quick guide to camper rental in Iceland.
6. Capsule Hotels
Capsule hotels are a Japanese idea that is growing in popularity. Offering prices that compete with hostels, but some level of privacy, capsule hotels offer tube-like, cabin-like "rooms" that are usually the size of a twin bed. Not the best idea if you are claustrophobic or want some room to move around, but a great option if you just need a place to stay and don't love sleeping in a bunk above a snorer.
7. Bed and Breakfast
A bed and breakfast offers a more intimate experience than a hotel. With only a few rooms and usually run directly by the owners, B&Bs make you feel right at home. This is often a pricier option but can be a nice splurge in the right area.
8. Apartments
Aside from Airbnb and similar sites, many hotels also offer the option to stay in an apartment and will give discounted rates for a long-term stay.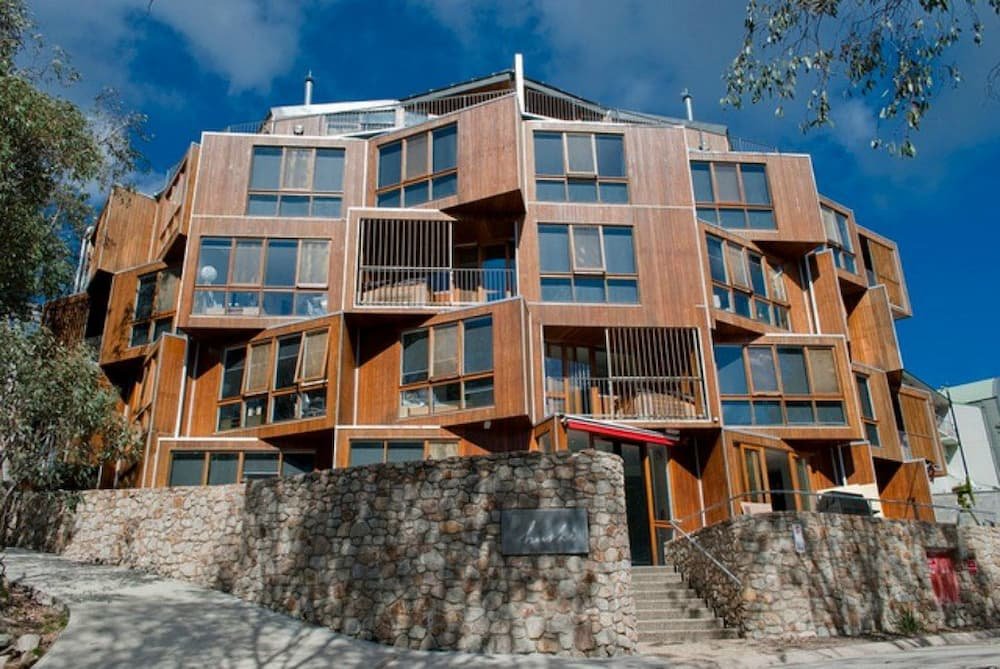 9. Resorts
Resorts can be really luxurious and provide a totally relaxed, pampered vacation. However, this option often means you will miss out on actually getting to experience the place you are staying. By staying in the confinement of a resort, you only see what that resort wants you to see. This is one option for accommodation but consider the downside as much as the attractive upside.