The airline business is a highly competitive business that has expanded and continues to extend its local and international routes during the last two decades.
Choosing the correct airline, whether for business or pleasure, is critical if you want to prevent stress and anxiety. The next step should be booking a flight, thankfully, which can be easily booked through flydubai.
With newer planes, better internet, and better food and entertainment, airlines are continuing to improve the flyer experience. We looked for the top airlines based on customers' choices for airports, airlines, and in-flight amenities. Here are the top 10 best international airlines of 2021.
Qatar Airways
Qatar Airways has been awarded the coveted 5-Star COVID-19 Airline Safety Rating by the worldwide air transport rating organization Skytrax, making it the first worldwide airline to do so.
Qatar has one of the newest fleets of ultra-long-haul wide bodies in the industry: It flies the Boeing 787 Dreamliner and the Airbus A350-1000, which is the newest Airbus competitor.
It has the world's most comfortable business class. Flyers have praised the airline's QSuite business class, which can be equipped with double beds and four-person dining suites.
Delta Airlines
Delta Airlines has been rated the world's second-best airline. Delta is one of the best-rated US airlines, thanks to its on-time performance, numerous itineraries, comprehensive frequent flyer program, and superb lounges at airports across the country.
Seat-back TVs are available on even the smallest planes to keep passengers engaged during their flight.
Delta is the only airline to join the TIME100 Most Influential Companies of 2021 list of "companies making an outstanding effect on the world." Delta was praised for its focus on consumers throughout the COVID-19 epidemic and was named a "leader" for "thinking ahead."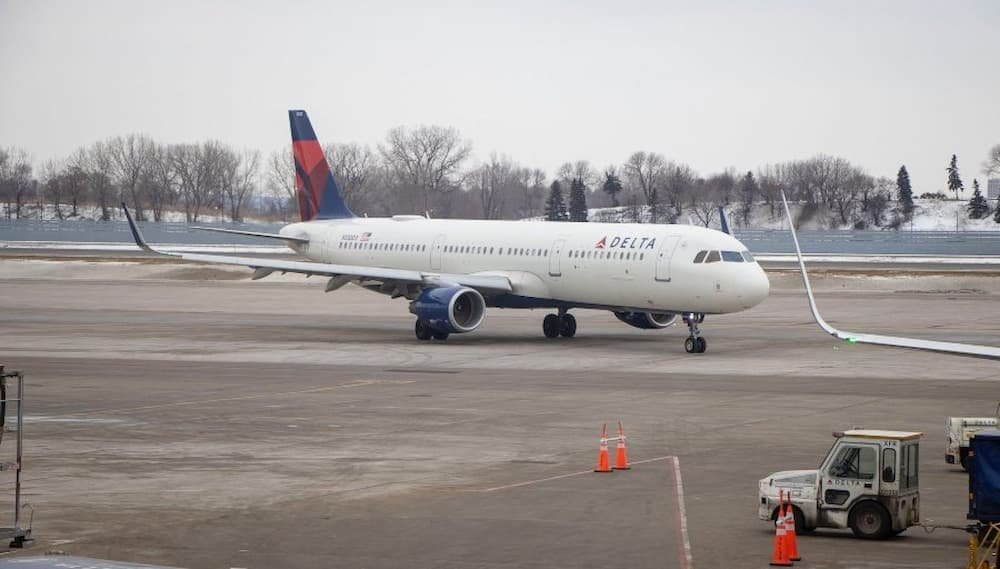 ANA (All Nippon Airways)
On wide-body airliners that fly transpacific flights out of Tokyo, ANA obtains good reviews for courteous customer service, seat comfort, and an above-average premium economy offering.
The carrier is a member of the Star Alliance, the world's biggest airline alliance, and is recognized for its first-class business class offering, which has a staggered configuration that allows for more privacy by rotating between front and rear-facing seats.
At Tokyo's Narita and Haneda airports, passengers appreciate facilities such as well-appointed lounges and "sleep chambers" near the boarding gate.
Emirates
Emirates, situated in Dubai, has a well-deserved reputation among luxury travelers as one of the best airlines in the world. Emirates' opulent benefits for first and business-class passengers, like cocktail lounges and in-flight showers, may receive all the press, but it's only one of the reasons it's so popular with travelers.
Passengers fly nonstop to 160 locations across the world on one of the world's largest fleets of Airbus A380s and Boeing 777s. The onboard experience has been contrasted to a five-star hotel.
Once you arrive don't forget to rent a SUV in Dubai.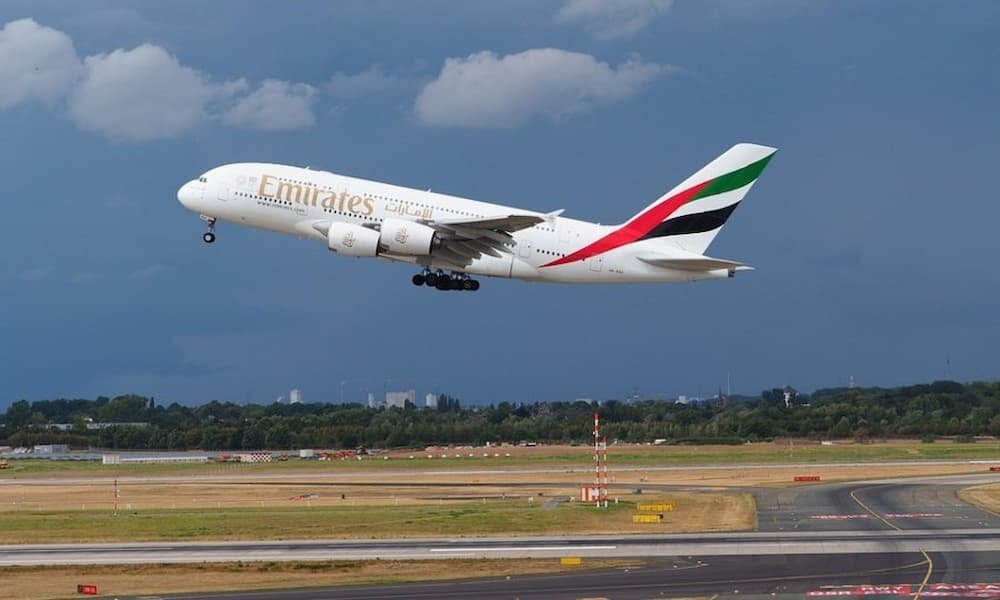 Turkish Airlines
Turkey is the obvious leader, according to a new analysis of passenger figures from April to December 2020. Turkish Airlines is the world's most international airline, traveling to more countries than any other carrier.
It boasts the greatest business class catering in the world. Despite the suspension of flights to some locations, Turkish Airlines still operates 684 flights a day to 208 locations throughout the world. Istanbul Airport surpassed its opponents in December 2020, becoming Europe's most successful airport.
Singapore Airlines
For the past two decades, Singapore Airlines has been regarded as one of the top airlines in the world, and the airline has done an outstanding job of preserving its status.
Its fleet of all-premium Airbus A350s has acquired the distinction of the world's longest flight, a 19-hour nonstop between New York and its Changi Airport base.
Every cabin has exceptional service, and every seat has 150 days' worth of onboard entertainment. Singapore is accessible nonstop from Newark, Los Angeles, San Francisco, and Seattle.
Seattle Airport introduced FlyHealthy@SEA in April 2020, a multi-layered plan to ensure the safety and well-being of passengers and airport personnel considering the severity of COVID'19. SeaTac is the first airport in the US to start a program for passengers with concealed disabilities. With all these facilities you might have high expectations about SeaTac airport parking too.
EVA Air
Since its inception in 1989 in Taipei, Taiwan, EVA Air has carved out a space for itself in the business. They were the first to introduce premium economy cabins, dubbed "Elite class" in airline lingo, which was later emulated by a number of other airlines. EVA is praised for its inexpensive and roomy premium economy cabin, which was one of the industry's first, as well as its comfortable lie-flat business class mattresses. And you won't get hungry no matter where you sit.
Travelers also praise the delectable in-flight meal created by Michelin-starred chefs.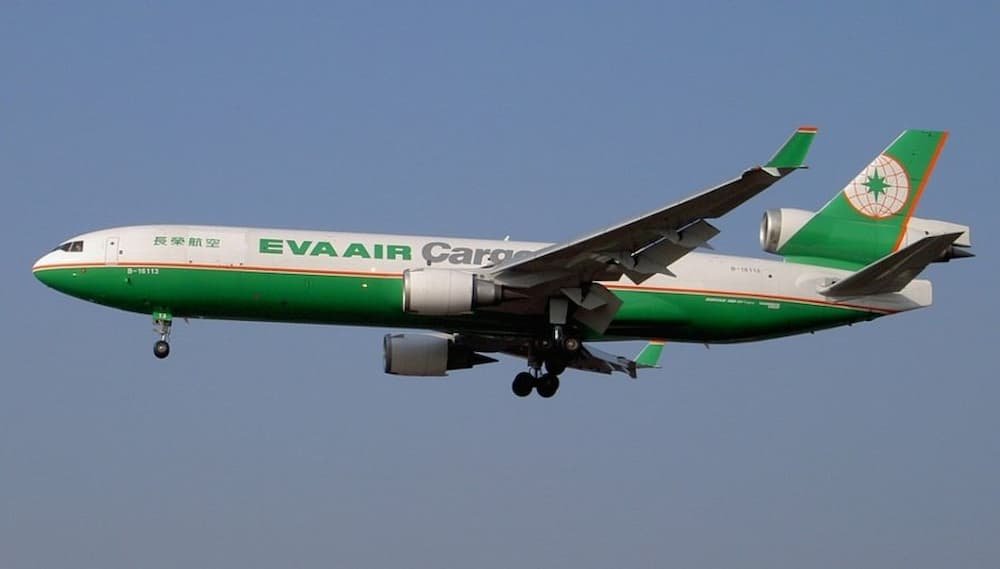 Cathay Pacific Airways
For a long period, Cathay Pacific's offering has stayed substantially constant. Cathay Pacific's cabin finishes are fairly nice, and the arrangement is highly private. Jurlique amenity packs are included with each lie-flat chair. The food is typically good, with Hong Kong favorites like dim sum, wonton noodles, and seafood chow mein on the menu. You'll enjoy a wide range of in-flight entertainment selections, plenty of storage in your seat, and noise-canceling headphones for ultimate comfort. Their marketing approach is centered on the high frequency of flights to a location, which makes it highly convenient for business travelers.
Etihad Airways
Etihad Airways, a relatively new firm created in Abu Dhabi, the Middle East in 2003, has a large fleet of 122 planes that fly to over 120 locations. On their 787s and A380s, Etihad employs their best business class offering, the Business Studio.
Seats are placed in a staggered 1-2-1 layout, with backward and forward rows alternating. Its rapid expansion and undeniable promise are mirrored in a few standout features like as a chef on board, mood lighting, noise-canceling headphones, and a guest-first mindset.
(JAL) Japan Airlines
Japan Airlines (JAL) has a well-deserved reputation for providing superb premium cabins. Passengers may travel between the United States and Japan on a variety of routes and economy flights provide more legroom and broader seats than rivals. Both the service and the cuisine are excellent.
These are some of the best international airlines of 2021 according to the readers' choice awards. They not only link tourists with some of the world's most exciting places, but they do it with the elegance and flair seen in some of the world's most prestigious hotels.
If you're planning a backpacking trip to Southeast Asia in 2020 you'll need to know your backpacker-friendly destinations. What are you looking for? Great street food, pristine beaches, authentic cultural experience, or adventure activities? Or, how about a mixture of all of the above?
Here, we give our recommendations for the best backpacker destinations in Southeast Asia to add to your travel itinerary, whether you're looking for city nightlife, beachside relaxation, or exploration via the road-less-traveled. Glide above ancient temples in Bangkok, catch some surf in Siargao, then gorge yourself on laksa in Penang – the choice is yours.
1. Luang Prabang, Laos
Gorgeous, sleepy little Luang Prabang is the ancient capital of Laos, a country often overlooked on the Southeast Asia backpacking circuit due to its being landlocked. However, LP is not short of waterways, from the meeting of the Mekong and Nam Khan rivers to the fairytale cascades of Kuang Si Falls.
Temple-hop around town, grab cheap street eats at the Handicraft Night Market, watch orange-clad monks go about their studies, climb Mount Phousi for an epic mountainous sunset, meet rescued elephants at MandaLao elephant sanctuary, or simply grab a beer and watch the chocolate waters of the Mekong drift through the valley.
2. Ubud, Bali, Indonesia
Bali is well-known not only on the backpacking circuit but for all types of travelers. However, stray from the lush resorts of Seminyak and the nighttime flavors of Kuta, and you'll discover more authentic and quiet areas of the island to enjoy.
One of the best stops for backpackers is inland Ubud, a hippy, a yogi retreat set in the mountains, surrounded by picturesque rice terraces. Explore Hindu temples, stretch out at a vinyasa class, cycle through tiered rice paddies, meet the resident monkeys, and eat some of the healthiest food you're likely to encounter on your backpacking trip,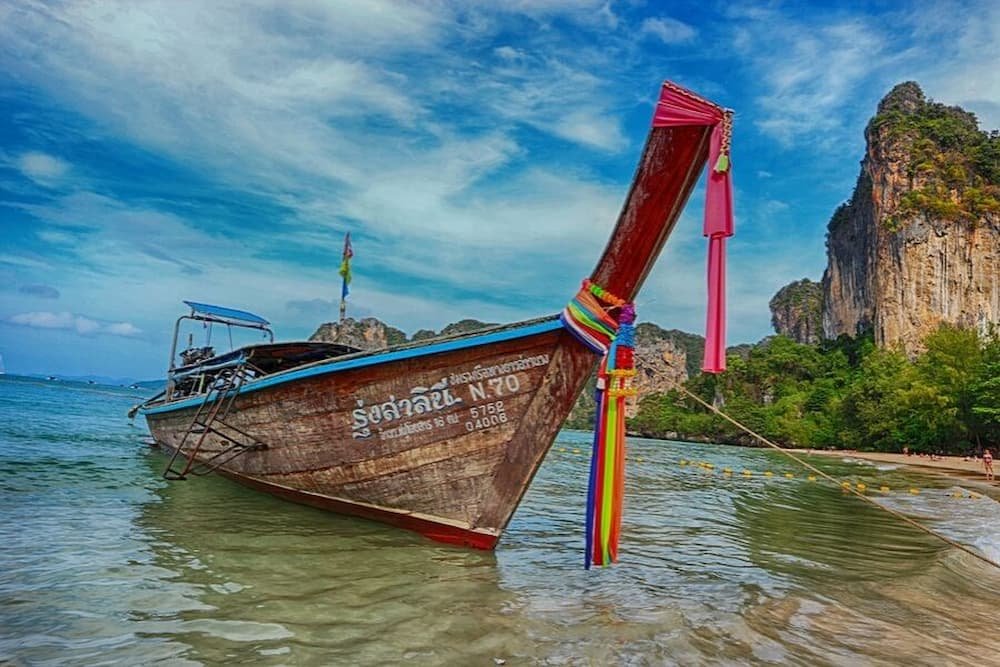 3. Railay Beach, Thailand
Much of Thailand has succumbed to over-tourism, though you'll still enjoy the madness of Bangkok, the culture of Chiang Mai and the beaches of Phuket. Push yourself further south and you'll discover the white sands, towering limestone karsts, hidden lagoons, and turquoise waves of yet-unspoiled Railay (Rai Leh).
Between Railay's four main beaches, there are no roads, only footpaths. Connected only by boat from the mainland, a visit here means you're treated to a beach oasis reminiscent of that found by Leonard DiCaprio in The Beach.
4. George Town, Penang, Malaysia
Head to Malaysia's Penang island for some of the best street food in the country (and, some would say, Southeast Asia), as well as eclectic street art in the capital city George Town, soft sand beaches on the coast and an abundance of culture no matter where you go on the island.
Climb Penang Hill for gorgeous views, encounter vipers at Snake Temple, inhale the scents of local herbs at the Tropical Spice Garden and indulge yourself in Chinese, Malay, and Tamil Indian cuisine – it's no wonder the entire traditional center of Penang is a UNESCO World Heritage Site.
5. Bagan, Myanmar
An ancient temple city and UNESCO World Heritage Site to rival Cambodia's Angkor, Myanmar's Bagan is comprised of over 2,000 temples, which look particularly breathtaking lit up in sunrise and sunset colors (especially with the addition of hot air balloons).
Rent a bicycle, or a battery-powered e-bike, to explore the complex, stopping at temples of note and exploring outside and indoors too. However, be careful not to climb any temples that aren't authorized for climbing, as the stupas are very old and the practice is dangerous.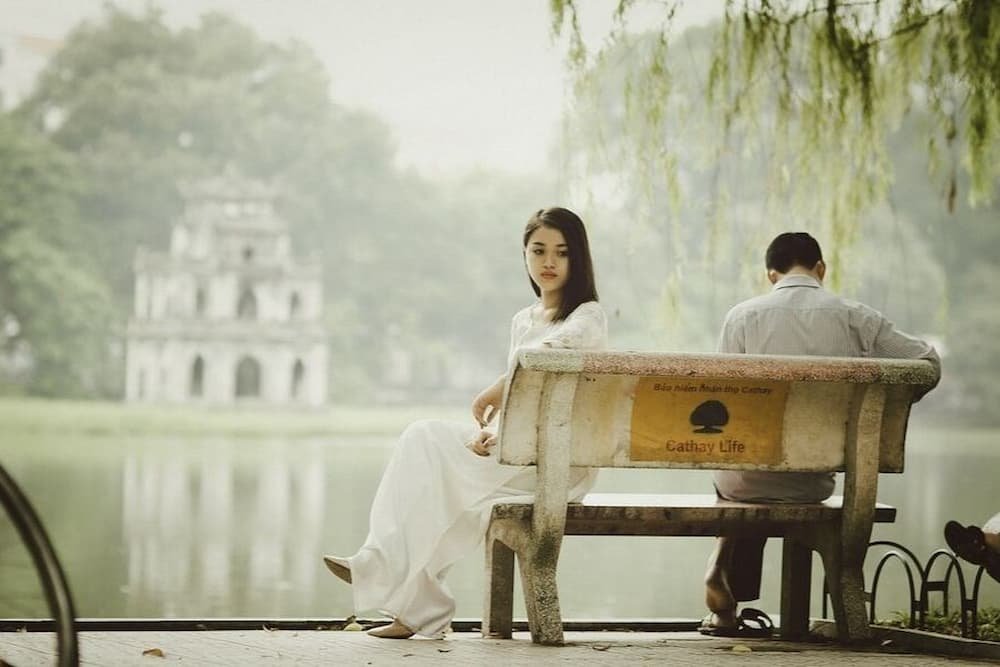 6. Hanoi, Vietnam
Visit Vietnam's capital, Hanoi, for fragrant street food, lessons in Vietnamese culture and history, as well as some of the cheapest beers on the Southeast Asian backpacking circuit. Northern Hanoi is also the gateway city for hiking around Sapa and cruising around Ha Long Bay, before heading south down the thin, vertical country, stopping along the way before reaching Saigon.
In Hanoi, enjoy banh mi and pho from a streetside vendor, watch a water puppet show, cycle around Hoan Kiem Lake, educate yourself at the War Museum and admire the stunning architecture of the Temple of Literature.
7. Siargao, Philippines
Recently voted the Best Island in the World by Condé Nast, little Siargao is the centerpiece jewel in the crown of the Philippine archipelago. The Philippines has plenty of beach paradise islands to choose from (hey, Boracay and Palawan), but Siargao has been singled out as it's not yet overcrowded with tourists.
Siargao is also known for its amazing surf and there are plenty of surf schools to choose from if you're just a beginner. Or, rent a board and take to the waves, then relax with a coconut or a cocktail for an impressive beach sunset.
8. Singapore
Singapore may not be the most friendly to a backpacker's budget, but a stop here is a great respite from the hustle, bustle, and chaos of many Southeast Asian cities. Here, the public transport system is spotless, everyone speaks English, and you can enjoy a little East-meets-West culture (i.e. eat Nandos).
There's also plenty to do for backpackers here: eat street food at a hawker center, meander around Chinatown, stop for a delicious thali in the Indian Quarter, ride rollercoasters at the theme parks at Sentosa, then marvel at the beautiful Gardens by the Bay.
9. Siem Reap, Cambodia
Siem Reap is a backpacker destination with two faces. The first is the breathtaking ancient city of temples that is Angkor, home to the famous towers of Angkor Wat, where many travelers make a pilgrimage to watch the sunrise. The other face comes out after dark in Siem Reap's infamous Bar Street, where beer is cheaper than water!
Buy at least a one-day pass to Angkor (though you may want to pick a different temple for sunrise, as Angkor Wat gets super-busy), and explore the complex with a tuk-tuk guide, taking in the temples of Bayon, Angkor Thom, Ta Prohm (Tomb Raider temple) and more.
10. Pai, Thailand
Another great backpacking destination in Thailand, this time in the far north of the country, up in the mountains, is Pai. Accessible by road from Chiang Mai, the little town of Pai caters mostly to the backpacker crowd, making it a hippy haven of street food, cool cafes and bars, great veggie restaurants, and adventure activities.
Chase waterfalls, watch the sunset at Pai Canyon or the White Buddha, learn how to ride a scooter (if you dare!), or simply relax with a chai latte in your mountain hut, listening to the rainfall in the wild.
The great thing about hostels is that they are low budget and you are able to easily mingle with like-minded travelers. There are amazing hostels that will leave you thinking you are in a luxurious five-star hotel.
The architectural design, décor, and services are exemplary. If you are ever in any part of Africa, you should definitely check in to one of these hostels.
1. Rodamon Hostel
MARRAKECH, MOROCCO
Morocco is bound to give you a memorable traveling experience, even the English Royal family is known to visit this amazing city. The Rodamon Riad is situated just a 20 – minute walk from Majorelle Gardens and it boasts a breath-taking view of the Atlas mountain.
There are air-conditioned rooms that are styled to traditional Moroccan decor, some rooms even have a seating area. They serve a delicious breakfast daily and guests get to enjoy the amazing Moroccan dishes. The Rodamon Riad also has free Wi-Fi and laundry services available.
2. Sundance Hostel
PRAIA DO TOFO, MOZAMBIQUE
Sundance Hostel is one of the best value hostels in Praia do Tofo! Guests can enjoy features such as a garden, terrace, and shared lounge, the property is only 200 yards from Tofo beach area and Tofo market, there is so much for you to experience in this place.
The hostel has a 24hr reception and free wifi, the front desk staff are super helpful in giving tips for getting around the area, which will really enrich your trip!
3. Sondzela Backpackers
SWAZILAND
This hostel is located in the southern part of the Mlilwane Wildlife Sanctuary. The hostel is made up of lovely round huts with conical roofs known as the rondavels which offer wraparound views. The hostel also has breezy, clean dorms and spacious private double rooms.
It has a quintessential garden, a charming kitchen, swimming pool. Visitors agree that the hilltop perch provides the perfect backdrop setting to this beautiful hostel.
4. Dar Surf Hostel
TAGHAZOUT, MOROCCO
This surf and yoga hostel located in the chilled-out village of Taghazout is the perfect place for laid-back travelers. There is evening entertainment provided and a 24-hour front desk, and the hostel offers surf and yoga packages if that is your kind of thing.
You can't beat the location of Dar Surf, the fishing village Taghazout once famous for calamari and hippies, it is now considered Morocco's leading surf destination for both beginners and pros.
5. New Teddy Hostel
ZANZIBAR, TANZANIA
Zanzibar is one of the best African destinations with so much to offer any curious traveler. The New Teddy hostel is located in Paje and Jambiani on the East Coast of Zanzibar.
The hostel has features such as an outdoor swimming pool, garden, and free Wi-Fi. They also have an in-house bar, a tour desk, and currency exchange for guests. The rooms come with a seating area and a balcony with beautiful sea views. They offer continental breakfast daily.
6. Pakachere Backpackers Lodge
ZOMBA, MALAWI
Pakachere Backpackers Lodge is located in Zomba and is near the beautiful Maolsa Forest Reserve, a great place for adventurous travelers to visit.
The hostel itself has a garden, lounge, bar, and restaurant on-site for guests to enjoy. Bike hire is available as well as organized tours, and ticket service directly from the accommodation. It is a great place for solo travelers to meet others on their trip and is rated as one of the best value for money places in Zomba!
7. The BIG Backpackers
CAPE TOWN, SOUTH AFRICA
This unique settlement is located between the breathtaking scenes of the Atlantic Ocean and Cape Town's mountains. It is a walking distance of the clean beaches of Camps Bay and Clifton beach.
Their accommodation includes a selection of single, double, triple, dormitory, and family rooms. They have free Wi-Fi and computer facilities available. Their travel desks offer the best tours for seeing highlights of the region and they also offer Braai facilities for eating barbecue in the traditional South African style.
8. Tamana Hostel
NOSY BE, MADAGASGAR
Tamana Hostel is located in Nosy Be and has amazingly good vibes. This hostel is perfect for eco-conscious travel as it is an eco-friendly hostel promoting sustainable tourism to its guests. The hostel offers affordable dorm beds, beautiful private rooms with balconies and sea views, and a comfortable family room that can sleep up to five!
All rooms have free wifi access and can use the communal kitchen, continental breakfast is served each morning giving you a good time to mingle with fellow travelers. The hostel is perfectly located to explore Nosy Be and the surrounding islands.
9. Sinai Hostel
DAHAB, EGYPT
This hostel is located in Dahab, a super popular place for adventurous backpackers. Only 200 yards from the Red Sea Dive Resort, Sinai Gate offers comfortable accommodation for guests to enjoy after a full day of diving.
Bike and car hire is available from the hostel directly and each room is air-conditioned. There is a shared kitchen, terrace, room service, and currency exchange available for guests. If you aren't into diving don't worry, this area is also popular for cycling, hiking, and snorkeling, so there will be something for everyone to enjoy!
10. Skeleton Beach Backpackers
SWAKOPMUND, NAMIBIA
Located in Swakopmund, 1.6 km from Atlanta Cinema this hostel boasts amenities such as a shared lounge, garden, a bar, and free Wi-Fi
The hostel is great for the budget-conscious, they have dormitories, communal bathrooms, and a communal kitchen so guests can cook their own food. They also have private rooms available which come with an en-suite and TV. Continental breakfast is included in the price for the room, which is a great added extra!
11. Victoria Falls Backpackers Lodge
VICTORIA FALLS, ZIMBABWE
This is a great place to stay if you are looking to visit the majestic Victoria Falls. It is located a 10- minute drive from the Victoria Fall Bridge. They offer a barbecue, an outdoor pool, and a children's playground.
There is a communal kitchen and terrace with views of the pool. Visitors can play darts as they enjoy each other's company and horse riding is available via the hostel as well.
12. Fat Cat Backpackers
KAMPALA, UGANDA
It is situated at the heart of Uganda's capital Kampala. The property has a 24- hour reception with free Wi-Fi.
The hostel has a number of dormitory rooms with shared bathroom facilities. They also have private rooms and bathrooms. It also has a luxurious roof terrace where one can sip a drink while comfortably reading a book. A filling breakfast is served to guests every morning, to set them up for a great day exploring.
13. Elephant Trail Guesthouse
KASANE, BOTSWANA
Elephant Trail Guesthouse is located in Kasane, it is the perfect place to base yourself if you are looking to see some of Africa's most amazing safari. The staff can assist with booking game drives, boat cruises, fishing trips, and transfers to Victoria Falls on request at a surcharge.
The guest house also offers bike hire, daily barbeque, an on-site bar, a shared kitchen, and a sunny terrace for you to enjoy. The rooms are super comfortable and dorms or private accommodation are available to provide for a variety of needs.
14. Agoo Hostel
ACCRA, GHANA
Agoo Hostel is a friendly resort located 2.19 km from the city center. It has spacious private rooms, spick and span dorms, a self-catering kitchen, a luxurious lounging space, and a balcony with a charming garden.
Breakfast is included and home-cooked meals are available on request. They also have free Wi-Fi and barbecue facilities.
15. Jollyboys Backpackers
LIVINGSTONE, ZAMBIA
This hostel prides itself in being the first hostel in Zambia to cater to the budget travelers they set up business back in 1996.
The hostel has pristine dorms and bathrooms. The private rooms comprise A-frame garden cottages with air -conditioning. It has a social bar and restaurant with a sunken lounge and a swimming pool.
Are you new to travel? Feeling a bit intimidated? We understand that traveling internationally can be a little overwhelming, especially if you are going at it alone. Safety is always one of the most important things to take into consideration when picking your next destination, but this is particularly true if you are looking for a place to get your feet wet in the traveling world.
We understand all of this and have put together this list of the top 20 safest countries to visit to help you pick the perfect place to go. We have included some options from every corner of the globe, so you are not limited to one geographic region. This is only the beginning though! The world is full of beautiful, fun and safe places to check out. Our hope is that this list will at least give you a good starting place.
Remember, there is no place in the world that is totally free of crime. No matter where you are, whether traveling or in your hometown, you should take certain precautions. Don't flash expensive accessories, store your money somewhere safe, and be aware of your surroundings. Also, before you leave for wherever you are going, educate yourself a bit on the current situation in the country, so that you can make sure no new issues have popped up.
Regardless of where you are headed, never let your worry overtake your positive. There are amazing adventures to be had all over the world! Don't let your fear get in the way of experiencing it all firsthand.
1. Japan
Japan, once ranked as the safest country in the world, prides itself in making tourists feel safe, particularly as the Government pushes to double the number of visitors it has each year by 2020. Homicides are virtually unheard of in this peaceful country and the country has an excellent reputation as being safe for female travelers. This country also happens to be one of the most beautiful and peaceful places to visit in the world, with scores of options, from bustling Tyo to serene Kyoto.
2. Hong Kong
Hong Kong is a ton of fun, with different options to please every taste. Don't let this busy, crowded city fool you, it is one of the safest places in the world to travel. Hong Kong's impressive public transport system has a reputation for also being one of the safest in the world. Do pay attention to counterfeit money, as this does continue to be an issue, regardless of how secure the country may otherwise be.
3. Singapore
Singapore is a stunningly beautiful destination and also happens to be one of the safest places in the world to travel. Almost immediately after stepping off the plane, you will experience a high level of security, with well-respected police officers diligently inspecting passengers. This city is also noticeably organized and clean, making it easy to get around. With safety comes tight rules, however, so make sure to abide by the strict laws, particularly in regards to drugs.
4. Switzerland
Neutrality is king in Switzerland! This country experiences little internal and virtually no external conflicts, making it one of the safest in the world. Switzerland is busy focusing its energies on the positive and the beautiful. You will be greeted by awesome public transport, which effortlessly takes you through the stunning Swiss Alps.
5. Slovenia
Slovenia has time and time again been included among the safest countries in the world, as a result of its minimal crime rate and reliable police force. Slovenia's infrastructure is sound and the country is easy to get around. This country is crazy beautiful and off the beaten track, allowing you to enjoy hidden gems in relative peace.
6. Czech Republic
One of our top countries to visit in 2018, the Czech Republic is also one of the safest in the world. The Czech Republic is a European tourist hotspot and along with this comes petty crime, particularly in Prague. Other than this, though, the country is calm and peaceful, with the biggest risks being traffic accidents.
7. Iceland
Iceland is similar to Scandinavian countries in as much as crime is essentially non-existent. Regardless of whether you are in Reykjavik or out in the rural countryside, you have essentially nothing to be concerned about in relation to safety. This is great news because Iceland is incredible. Check out the northern lights or hike a glacier; spend a day at the blue lagoon spa or party the night away in cool Reykjavik. Whatever your preference, Iceland is the place to be.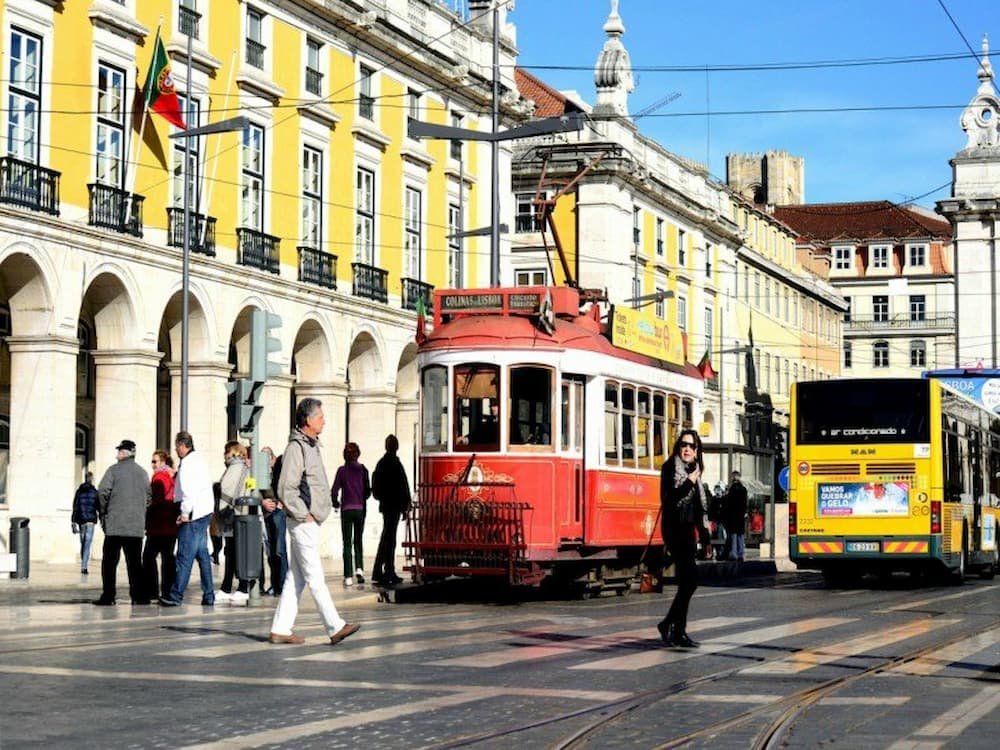 8. Portugal
Portugal is as safe as it is affordable. This country has some truly amazing sites and you can get around at a fraction of the price of other European countries. Do, however, pay close attention when crossing the road or driving, as the Portuguese have a reputation for being some of the most aggressive drivers in the world.
9. Luxembourg
The small country of Luxembourg is another of Europe's safest choices. This is a melting pot of a country, home to people from nearly every nationality, creating a unique, rich culture. Luxembourg is also the heart of Europe, easily accessible from anywhere on the continent. Don't pass over this country, which offers nearly as much to see and do as its larger European counterparts.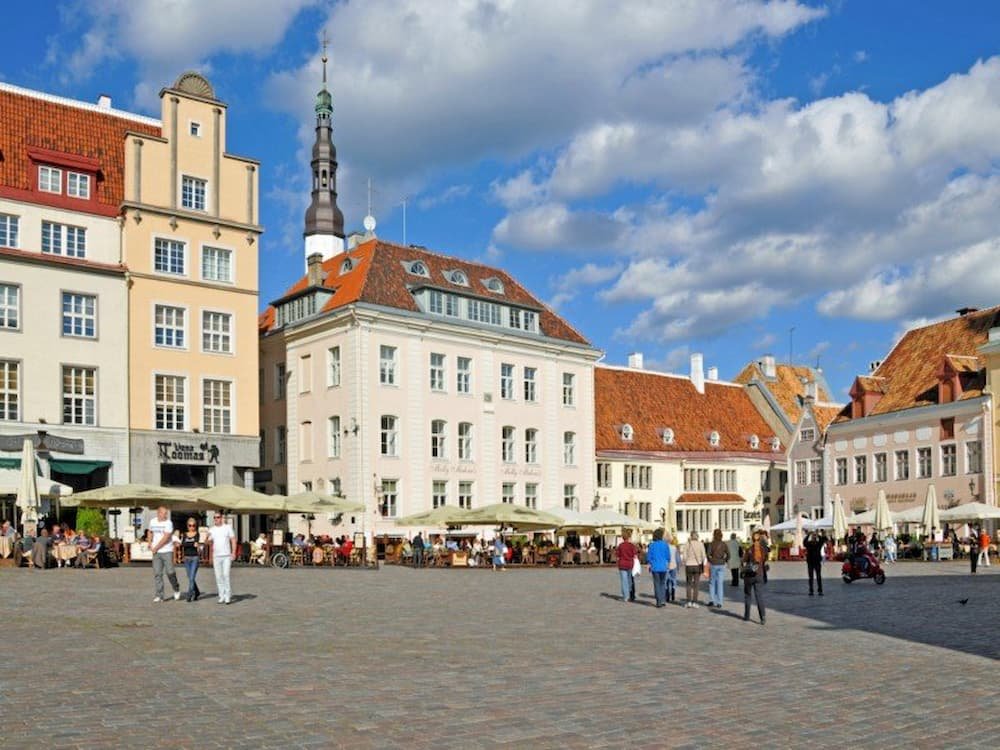 10. Estonia
Estonia gives you the unique opportunity to visit a country with few tourists, where you can feel as though you have the whole place to yourself. The great part about this country is that you can be almost entirely alone, yet incredibly safe. Locals are friendly and helpful and will go out of their way to make you feel at home. Crime rates are low and the country has no major ongoing internal or external disputes.
11. Netherlands
The Netherlands is gorgeous and inviting to tourists. The Dutch pride themselves on their openness and acceptance of different cultures. Even as a small country, the Netherlands has opened its doors to nationals from all over the world. The police are also extremely helpful and reliable and all speak English. Don't take advantage of Dutch open-mindedness, however. Be respectful of the limits and the culture of self-regulation that has been put in place in this really amazing country.
12. Canada
Canada is much larger than its southern neighbor and significantly safer. In comparison to the United States, violent crime in Canada is minimal and has been on the dec for several years. The country has tons of space to explore year-round, depending on your preferences. Don't miss out on awesome Canadian cities, including Montreal and Quebec City, which make you feel like you are exploring Europe, but with the Canadian friends that make the country so great to visit.
13. Oman
Oman is one of the safest, if not the safest places to visit in the middle east. With not only the lowest number of terrorist attacks in the region but actually one of the lowest numbers in the world, Oman is a sort of safe haven in a region that is often, unfortunately, known for its violence. Take advantage of this and visit the turquoise fjords, the markets of Nizwa, and sand dunes, or explore the magnificent fortresses throughout the country.
14. Qatar
As with Oman, Qatar is the perfect opportunity to explore the middle east and still feel safe. Those interested in history will not be disappointed, this country is packed full of ancient stories and historical relics. If sitting on the beach is your vibe, Qatar has some incredible options. This country prides itself on making tourists feel safe and comfortable, meaning you shouldn't shy away from boing your next vacay here.
15. New Zealand
New Zealand is an awesomely laid-back, easy-going country where violent crime is mainly unheard of. This country ranked second on the 2017 Global Peace Index and as the least corrupt country in the world on the 2017 Corruption Perception. New Zealand is also easy to explore and its people will make you feel at home. Explore the breathtaking landscapes of this island nation totally worry-free.
16. Chile
Even though it had a bit of a rocky past, Chile is now one of the safest countries in the world and among the top in South America. Petty crime is a bit of an issue in cities, but no more than stray dogs and the chance of an earthquake, which are also considered safety issues in this well-developed Latin American country. Getting around is also quite easy, which is great news, because Chile has phenomenal sites, from north to south, which is why it is on our list of top countries to visit in 2018.
17. Rwanda
Unfortunately, Rwanda is perhaps best known for the genocide that took place there in 1994. While those lost in this horrific event should never be forgotten, this small, lush country deserves to have this violent history left in the past. While not perfect, the Government has gone to great strides to make visitors feel welcome and the police take their job seriously, particularly when it comes to tourists. Take time to learn about Rwanda's history, but also plan in time to explore the beautiful hillside of this small country. If time and money allow you, also make sure you trek to see the gorillas in their natural habitat, high up in the Rwandan mountains, one of the only places in the world you are able to do so.
18. Botswana
Botswana is the perfect African destination, not only because of its excellent safaris but also because of its low crime rates and overall peacefulness. Do be a bit cautious after dark, especially when taking taxis, but overall, you should be at ease when moving around the country. Botswana does have a high number of traffic accidents every year, so also use caution when traveling overland, particularly at night.
19. Mauritius
Mauritius can best be described as a total paradise. This island destination, situated in the middle of the Indian Ocean, is also incredibly safe. The country hasn't even had an army since 1968. A of different nationalities and cultures, Mauritius is an excellent travel destination. Your biggest concerns when visiting here should be cuts from coral and a coconut dropping on your head (seriously, these are actual hazards, so be careful).
20. Denmark
Scandinavian countries are, in general, some of the safest in the world. In addition to being safe, Denmark has also historically been one of, if not the happiest countries in the world. Comfort reigns supreme in Denmark, where the Danes savor in the simple and focus on the things they most enjoy doing. You can enjoy world-class food, peddle around the streets of Copenhagen or out in the countryside, among incredible castles, with little to no worry for your safety.
There you go! Twenty places to add to the top of your list for a trip packed full of excitement, with little worry. Think we missed somewhere? Let us know in the comments below!
It's a new year, so why not make 2018 the year you make travel a priority?! We know, we know, with so many choices out there, it's hard to choose where to start. While all of our Wanderlists will give you some great ideas, we have put together this list of 12 countries that you should visit this year to make it all that much easier for you to get moving!
We have selected one top choice for each month, so not only do you know where to go, you know when to go. No excuses! Make this the best year of travel yet.
1. Costa Rica
Our pick for January is Costa Rica, the perfect warm-weather destination to escape freezing temperatures. Costa Rica has everything you could want from a tropical destination. Incredible beaches, awesome rainforests, volcanoes, waterfalls, rafting, and some really amazing people! Pura Vida (pure life) is Costa Rica's motto and way of life. Take some time to escape your stresses, sit back and enjoy the simple things in life in this incredible little country.
2. Colombia
Colombia has everything. Everything! This insanely beautiful country, once considered one of the most dangerous places in the world to visit has done a total one-eighty and is ready to stun you with all of its hidden gems. Guatape, Cartagena, Melin, Las Lajas, La Macarena, San Gil, the Coffee Region, the options are endless. You can spend years in this country and not see it all! Plus, you will find some of the best nightlife in the world. Beautiful days and amazing nights, what can you ask for? There is really no bad time of year to visit Colombia, so why not take advantage of warmer temperatures during the cold month of February?
3. Spain
Spain made our list because it offers a unique blend of several world cultures. Where else in the world can you visit ancient Roman ruins, Egyptian temples, incredible mosques and the grand cathedrals Europe is famous for? In addition, you can hit the beach or spend your days hiking mountains. March is the perfect time to visit this southern European country when the temperatures are usually perfect and the crowds are small. One added bonus? Spain knows how to party! Don't forget to plan some time to chill and enjoy the Spanish lifestyle.
4. Czech Republic
Think fairy tale, think the Czech Republic! This country is straight out of your favorite storybook. Prague, the stunningly beautiful capital city, is only the start. Explore castles, soak in the awesome scenery and learn a little about the rich history and fascinating traditions of different regions throughout the country, once the center of the Austro-Hungarian Empire. As an added plus, enjoy delicious food and some of the best beer in the world. April is the perfect time to visit when crowds are low and the weather is mild.
5. Maldives
The Maldives is almost like dream. There are few places in the world where you will find such insanely clear water and stunning beaches. The snorkeling here is some of the best in the world, with some of the most diverse sea life you can find anywhere. The Maldives is an absolute paradise. Visit in late April to make sure you still have dry weather, but can also catch some cheaper prices as the "busy" (the Maldives are rarely busy) season winds down.
6. Tanzania
You will not regret a trip to Tanzania. This country is what African dreams are made of! Not only can you go on safari in some of the continent's best national parks, including the Serengeti and Ngorongoro Crater, but you can also visit the pristine beaches of Zanzibar and hike Kilimanjaro, the highest peak in Africa. Head to Tanzania in June or July for the best chance to catch the great wildebeest migration.
7. Canada
The sheer size of Canada means you will have endless corners to explore. What we love about Canada though is its raw, natural beauty and unique cities. From coast to coast, this country has something to offer everyone. Get outside and take in all the beautiful Canadian Rocky Mountains have to offer or spend your days exploring historic cities like Quebec City and Montreal, in the east, or Victoria and Vancouver Island, in the west, which make you feel like you are in Europe. In the summer months, Canada offers mild temperatures than many of its U.S. or European counterparts, making it a terrific time of year to visit.
8. Mongolia
If you want to go truly off the grid and enjoy the simplicity the world has to offer, head to Mongolia. This country is as wild and raw as they come. Hike under blue skies and sleep under a blanket of stars. Don't miss the Gobi Desert, one of the largest deserts in the world with arguably the most amazing views. Horseback your way through the vast lands of Mongolia and experience life unlike anywhere else in the world. Go in August to avoid the long, cold winter months.
9. Malta
Malta is often overlooked by European tourists, but it shouldn't be. This small country in the middle of the Mediterranean Sea arguably offers more than other, popular Mediterranean destinations. Don't miss out on the rich history of Valletta, nor the opportunity to visit the stunning blue lagoon. If you are a diver, you will be amazed by the wonderful underwater options available to you just off Malta's coasts. September in Malta means the ocean still has warm temperatures, but you get the opportunity to miss the dead heat of summer.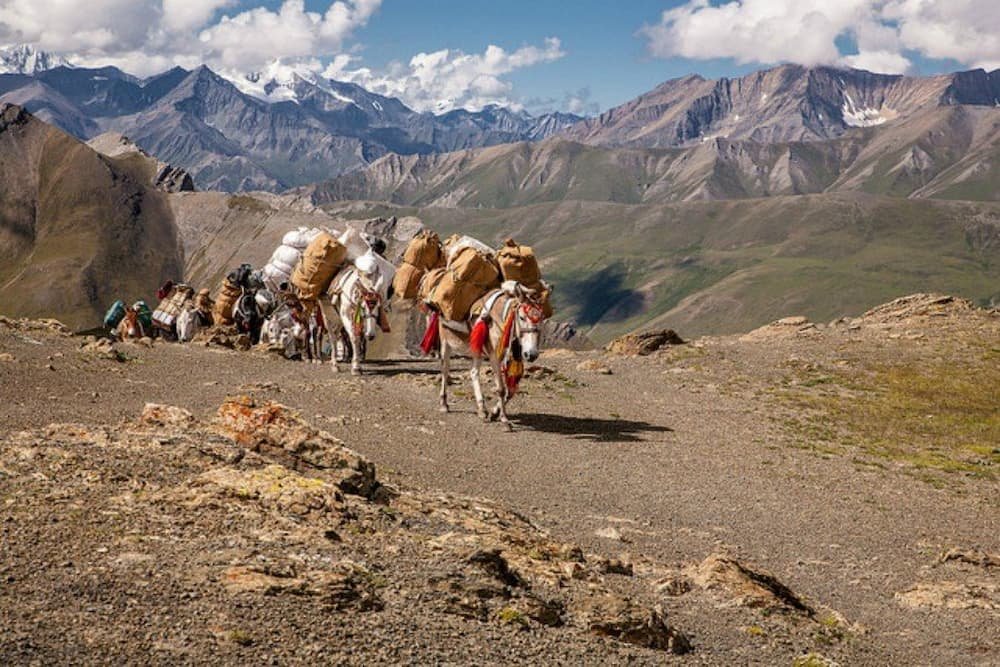 10. Nepal
The Nepalese Government recently declared 2018 the "Visit Nepal Year" and for good reason. Nepal has had a rough few years, dealing with a number of tremendous natural disasters. To bounce back, Nepal needs tourism and it deserves it. Nepal has some of the best trekking you will find anywhere in the world and is really a backpacker's dream country. The prices are cheap, the culture is rich and the scenery is breathtaking. In October, you will be welcomed with clear skies and great temperatures, perfect for long mountain hikes.
11. Senegal
Senegal tops the list of West African destinations, mostly for its friendly people, unbeatable nightlife, and cool destinations. This country is also one of Africa's safest and most peaceful countries. Enjoy the fun of Dakar, the vibrant capital city; see history up close and personal with a trip to Goree Island, where you will come face to face with the horrific impacts of slavery; and take a day to check out the k Lake. November is the best time to visit Senegal when the temperatures are mild and the rainy season has passed.
12. Chile
The diversity of Chile's landscapes is in and of itself a top reason to visit this South American country. Stretched along the Pacific Ocean, Chile has sites to offer from north to south. In the south, do not miss Torres Paine, one of the most beautiful places on the planet. To the north, San Pedro de Atacama is definitely worth the trip. In between, there are countless options, including the Volcano Villarica, Pucón, Puerto Varas, the wine region, and Santiago, to name a few. If possible, make your way to Easter Island, where you can marvel at the mysterious Moai statues.
There you go, one year of travel! Think you have a better list? Let us know so we can start putting together our list for 2019!
The holidays are coming and a new year of travel is quickly approaching! A great camera is the perfect travel companion. Taking pictures lets you be more aware of your surroundings, lets you capture the beauty of wherever you are, and creates the best memory and only souvenir you will need from your journey.
We have put together this list of our favorite camera picks for this 2017 holiday season. Find one that fits your tastes and treat yourself or get the perfect present for the traveler on your list.
Please read our disclosure statement regarding the affiliate links that are contained in this article and on the Backpacker Travel site.
Cameras for ALL Travelers
You don't have to be a professional to take professional-looking photos. These cameras are lighter, easier to use, more durable, and more affordable than our professional picks, which you will find at the end of this list. No matter who you are, you can capture the best parts of your journey on one of these awesome cameras.
Professional Cameras
These last three picks are our recommendations for the pros or those looking to take more professional photos. While pricier than others on the list, these three options will give you everything you need in a camera and more, guaranteeing beautiful, polished shots.
You have been admiring travel photos on Facebook and Instagram, you hear incredible stories from friends who have been visiting places all over the world, and you have decided you want in on the action! You want to backpack the world, see new places and meet new people, but the world can sometimes seem overwhelming. Where do you start? Where should you go first?
We have your back with this list of the top 25 places to backpack for the first time!
Like what you see and have a destination in mind? Check out our Backpacker 101 articles, which will help you get everything you need together. Happy travels!
1. Morocco
Morocco is easy to get to from the United States and Europe, sees tons of tourists each year, and has different travel options for different tastes. Spend some time in the desert, check out Marrakech, visit Chefchaouen (the blue city) and check out the beautiful seaside town of Essaouira.
2. Tanzania
Tanzania is stunningly beautiful and has a seemingly unlimited number of awesome places to visit. The safaris in Tanzania are some of the best in the world and the people are some of the friendliest. This country has beaches, mountains (the highest in Africa), cities, villages, and a little of everything. Tanzania is one of the best options for first-time visitors to Africa and new backpackers.
3. Australia
Australia is organized and developed, yet easy-going; it has incredible cities and amazing wilderness. The country has a number of beautiful natural parks and pristine beaches for exploring. Plus, you can check out the countless wild species that you can only find Down Under!
4. Cook Islands
Some of the greatest beaches in the world are sure to put you at ease and make leave you wanting after a visit to the Co Islands. The Co Islands also offer great culture and rich history, giving you more to explore than just your beach chair.
5. New Zealand
New Zealand gives travelers the chance for heart-racing adventure, as well as chill, relaxed travel. As with Australia, the country will provide you with all the amenities you need, making travel easy and comfortable.
6. Cambodia
Cambodia is home to one of the most famous ancient ruins in the world, Angkor Wat, but has much to offer than just that. When backpacking here you will enjoy delicious food, rich history, and beautiful scenery.
7. Indonesia
Indonesia has so much to see and do, that it is the perfect place to slow travel. There are tons of backpackers here, so you won't feel alone, but there are also hidden gems where you can find a bit of solitude.
8. Malaysia
Malaysia is a great introduction to Southeast Asia because it is a bit more developed and organized than other countries in the region, which can make it feel comfortable. It is also very easy to get around this country, as it has a great bus system. Note that Malaysia is somewhat more expensive than other countries in the region.
9. Vietnam
Vietnam is full of kind people and beautiful scenery. There is also a rich history and colorful culture in this country, which makes it worth spending a long period of time exploring.
10. Thailand
Thailand is fun, exciting, beautiful, and super cheap. There is a little something for everyone here, from bustling big cities to tranquil village escapes. Enjoy the pristine beaches or get lost in the dense jungles. Travel all by yourself, or with the scores of other people checking out this awesome country!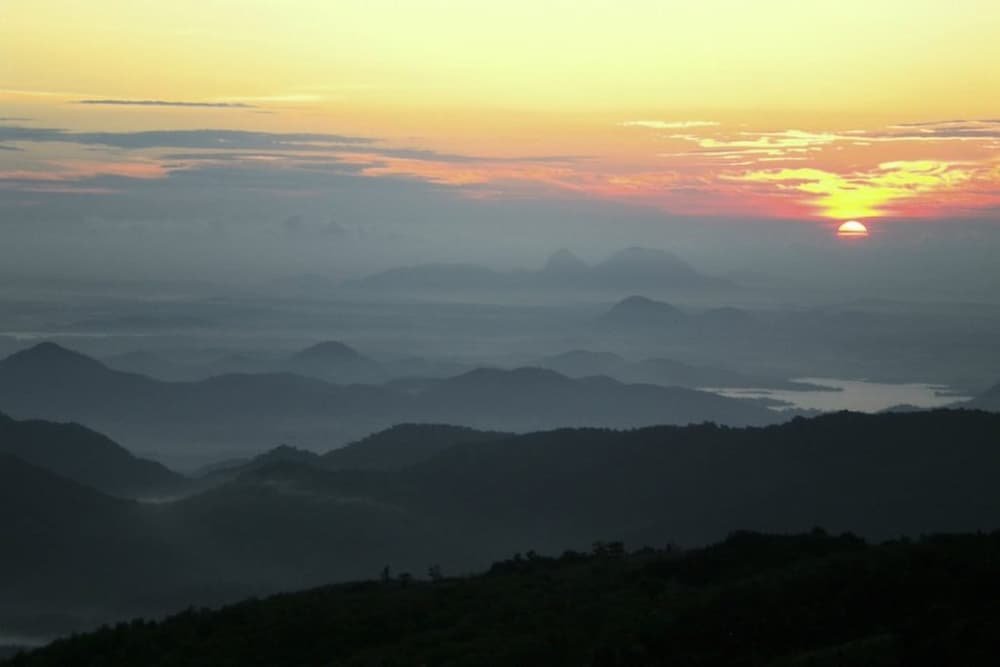 11. Sri Lanka
Many backpackers put India on the top of their list, but India can be overwhelming and intimidating for first-time travelers. Sri Lanka made the list because it is equally as rich in culture but much substantially more manageable. Sri Lanka should not be overshadowed by its larger neighbor, it has just as much to offer.
12. Albania
Albania may not be as touristy and trendy as other parts of Europe, but it made the list for its authenticity and ability to offer a raw experience that you will find elsewhere on the continent. Let this country surprise you with all it has to offer.
13. Bulgaria
Bulgaria may not be the first country to come to mind when planning your European backpacking trip, but it should be. Incredible ruins, mysterious forests, and cheerful people make Bulgaria an excellent backpacking option.
14. Estonia
If castles are your thing, or you just medieval times, get yourself to Estonia. This country is every Game of Throne fan's dream come true. Great food, awesome landscapes, cool wildlife, and friendly people make Estonia a great place to get backpacking.
15. Greece
Greece is everything you expect it to be and more. Little explanation is needed for this famously beautiful, romantic country. Relax and take it all in. Greece is also one of the cheapest countries in Europe, which makes it a great backpacking option.
16. Iceland
Iceland is extremely accessible, with reasonable flight prices from both the United States and mainland Europe. The country is also enchanting, with spectacular, scenic drives and seemingly endless hidden gems. Reykjavik is also one of the most fun cities in the world, so make sure you leave a little time to party!
17. Portugal
Portugal is one of the cheapest countries in Europe and also one of the most beautiful. The country is also easily accessible from almost anywhere in the world, including Latin America, Africa, the United States, and other European countries.
18. Spain
Discover what study abroad students have known for decades, Spain is easy to get to, easy to get around, incredibly gorgeous and tons of fun. Every region of Spain has something interesting and unique worth visiting. Make sure to do as the Spaniards do and really take the time to enjoy the slow life, with long meals, long naps, and long nights out!
19. Argentina
If you don't go for anything else, go to Argentina for the food! No, actually, Argentina has so much to offer, that it would be difficult to quickly sum it up. From north to south, this country has everything you could want and each new site will leave you thirsty for more. Seriously though, get yourself a steak quickly after arrival!
20. Chile
Much like Argentina, Chile has things to offer from top to bottom. You can literally find anything you are looking for in this gorgeous country. Unbelievable snowcapped mountains and landscapes in the south are a stark contrast to the deserts in the north. Check it all out in easily navigatable Chile.
21. Costa Rica
Pura Vida (Pure Life) meets you with welcoming arms in Costa Rica. Costa Ricans could not be friendly and this country is as welcoming as they come. Oh, and did we mention it is breathtakingly beautiful and incredibly laid back?
22. El Salvador
Surfers will especially El Salvador, which has countless spots to hit the waves. This country is also becoming more and more popular with backpackers, meaning it now has sufficient accommodation, restaurants, and activities for travelers. At the same time, though, El Salvador has yet to be overrun by tourists, so you can actually enjoy the country without feeling like part of the herd.
23. Guatemala
Guatemala is a great choice if you want to slow travel and take the time to get to know Spanish. It is also a great destination for hikers, who will find some really breathtaking trails. The culture is rich in Guatemala and people are generally very open to tourists.
24. Nicaragua
Just as with El Salvador and Guatemala, Nicaragua is in that perfect place between no tourists at all and overrun by tourists. The country has sufficient accommodation and other tourist amenities, but still has loads of places to feel totally secluded. Nicaragua is full of exciting adventures to be had and friendly people helping you make sure you don't miss a thing.
25. Peru
As if Machu Picchu wasn't reason enough to get yourself to Peru, the country also has throngs of other options, particularly for hikers. Explore everything this country is well equipped for and experienced in helping travelers get the very most out of their trip.
Regardless of where you decide to go, our best advice to you is just go! Backpacking will change your life for the better. Again, if you have no idea where to start getting yourself ready, visit our Backpacker 101 for all the tips you could possibly need!
When we were younger, most of us dreamed about a gap year. A year we'd spend traveling and working abroad. Soaking up the local lifestyles and just enjoying every moment of the amazing journey.
One of the biggest issues among the majority of today's adult population is the fact that those dreams stayed exactly that. Dreams…
The good news is that it's never too late, and even better yet, there are a bunch of great destinations abroad to live and work in, even if you're not the engineer you set out to become as a child.
We rounded up some of the best places to live and work in so that you can pick one and finally head off to chase the dream. Here they are, so sit back and enjoy!
1. New Zealand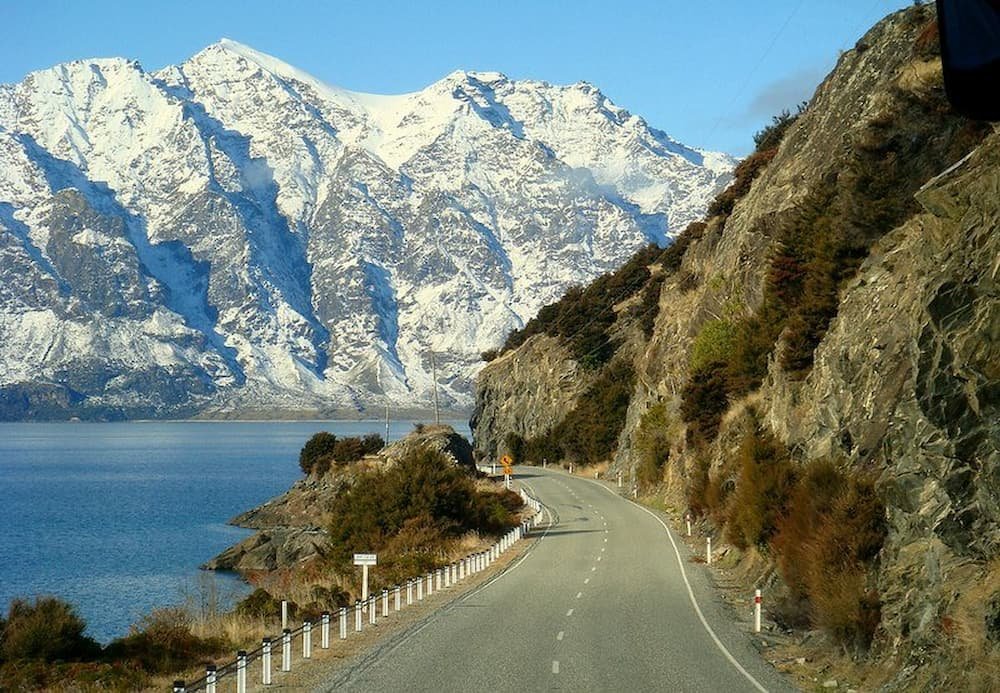 In terms of a work-life balance, New Zealand ranks among the top countries in the world to live and work in. The Kiwi dream might cost you some seriously long flights to get there, very slow internet connections (since you'll be at the end of the world), and a higher cost of living, but it might just be what you've been chasing after all.
Why work here?
New Zealand is renowned for its pristine natural beauty, an abundance of sheep, friendly locals, a great work-life balance, and of course the opportunity to raise children in a safe environment.
2. United Kingdom
The UK is a country known to be abundant in job opportunities, albeit the weather might be a bummer at times. If you choose to work in the United Kingdom, chances are pretty good you don't even need to secure a job before heading there; you'll probably find something when you get there!
Why work here?
The UK is in close proximity to the rest of Europe, making it the perfect gateway destination to see a few interesting places. Foreigners with a good skill set and work ethics are highly likely to find a job there too, even if they don't secure a position before heading over.
3. Belize
Although Belize is a small, developing country, it can be a dream come true for expats looking to find their peace of paradise. The island lifestyle can ensure that you have a good quality of life, and since it's safe (and very serene) you'll have the best of both worlds here.
Why work here?
Living costs in Belize are very affordable; you can live on as little as $1,500 per month. Belize is also former British colony, which means that most people speak English, giving you a steady foot in the door if you've got a few great skills.
4. Switzerland
If you're a nomad looking for Nirvana, Switzerland might just be it. Working here will provide you with a more relaxed lifestyle while giving you access to some of the most picturesque views in the world. The business hours might take some getting used to, but we reckon that it's a reasonable price to pay for a great quality of life.
Why work here?
Switzerland is a very clean and safe country to live in. Quality of life is extremely high and the country has some of the best schools and healthcare facilities in the world.
5. China
While teaching is probably one of the biggest talent draws for China, one-fourth of expats living in China don't teach, so opportunities here are abundant. The country offers you a low cost of living, so if you can deal with the air pollution and don't plan on having kids, this might be your ideal destination to work in.
Why work here?
China has a lot of work opportunities for expats, even more so if you're looking at teaching English. You'll probably score a package that includes assistance with utilities, travel expenses, and utility payments if you sign up to be a local teacher.
6. Hong Kong
Another eastern country worth considering as a working destination is Hong Kong. Sure living costs might be a lot higher than they are in China, but the experience promises to be much more exciting.
Why work here?
Hong Kong is a great place for skilled expats that are looking at scoring a high-paying job and landing a great compensation package as part of the deal. You'll also benefit from the fact that this country is predominantly English, and hiring a housekeeper is super affordable!
7. India
It's busy and super exciting, making India one of the most popular countries for expats to live and work abroad. The quality of life in India is good, despite the fact that it's super-hot there and also pretty polluted.
Why work here?
India has been rated as one of the best countries in the world to live in since it offers great entertainment, a satisfying social life, and a scrumptious diet. Education and childcare services here are cheap, which may be rewarding after you've settled into the local culture.
8. Thailand
Freelancers, this one is for you! Thailand is an island paradise that doesn't have a lot of strict Visa requirements, and they are also more than willing to give expats part-time jobs. The food is great and so are the people!
Why work here?
The cost of living is very low in Thailand, plus you'll get to see some of the most breathtaking sights ever. Thailand also has a lot of part-time jobs on offer for expats, making it very accessible.
9. Ecuador
If you can speak a little Spanish, you should definitely be considering Ecuador as a working abroad destination. You'll get along with the locals and also have the upper hand when it comes to negotiating lower prices on food and rental fees.
Why work here?
This is a budget-friendly country offering you year-round spring weather. Cheap healthcare services and a low general cost of living are some of the biggest draws for expats here.
10. Singapore
Australia and Asia see Singapore as a trading hub, making it one of the busiest countries in the world, which is why it's perfect for expats looking for a job abroad. While rent costs are sky-high you can still live comfortably on a relatively limited budget here.
Why work here?
A lot of international companies are based in Singapore, giving you the opportunity to apply for a job with one of them. Food and transport costs are very affordable, plus it's located in a central spot, making this country a great base for exploring the rest of Asia in your off time.
Here are our top reads for those times you are waiting at the airport, on a long flight, bus trip or simply relaxing. We've compiled our favorite 52 books, that's enough for one per week! Where possible, we recommend downloading the Kindle version. It's not only cheaper but gives you the opportunity to have an entire library in your day pack.
Please read our disclosure statement regarding the affiliate links that are contained in this article and on the Backpacker Travel site.
Possibly one of the most important purchases you will make before traveling is that of a daypack. This backpack needs to be your go-to accessory, capable of carrying your camera, snacks, sweater, and everything in-between.
We've carefully selected 10 excellent daypacks to help you make a better choice when you decide to purchase a new pack. If you are looking for something bigger, see our Top 10 Travel Backpacks for 2016.
Please read our disclosure statement regarding the affiliate links that are contained in this article and on the Backpacker Travel site.