Your bags are packed, the destination chosen, hotel booked, and activities planned, but is your truck ready for the long journey? Your vehicle is your primary companion on this trip. Routine maintenance and a few repairs and replacements can keep your vehicle in good condition throughout the trip and back. Let your truck mechanic know if you will be off-roading or traveling to unfamiliar destinations to prepare your truck adequately for the adventure. Here are a few tips to prepare your vehicle for traveling.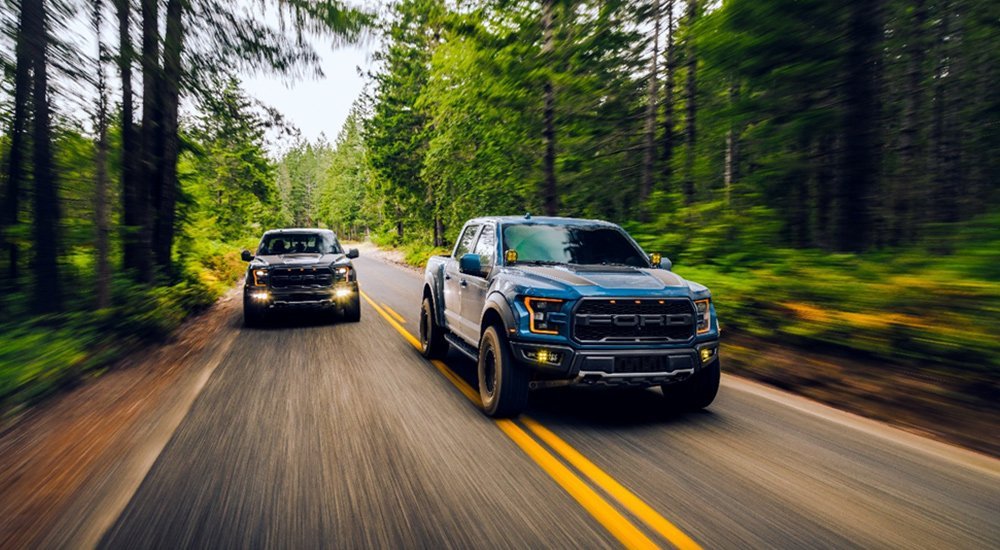 1. Get the Right Tires and Make Sure They're Balanced
Before balancing and rotating your tires, ensure they're the right ones for the trip. If you don't have the right ones, get new ones and have them installed a few days before the trip. With plenty of tires on the market, what works for you may not work for someone else driving the same truck as it all boils down to weather and location. If you are traveling to a rainy or snowy area, get tires that can withstand snow and filter water to prevent hydroplaning. The right tires will definitely provide peace of mind and eliminate unnecessary stress on your vehicle. If you have the right tires and have been using them for a while, ensure they are balanced and rotated to prevent significant issues.
2. Check the Engine
The smooth running of your truck's engine is quite vital when traveling. Even if your truck has never had problems with the engine, it's critical to check and make sure everything is okay before heading out. You can have the engine checked during your regular maintenance appointments or book one specifically for the engine. This allows experts to catch any minor issue and address it before it becomes significant.
3. Make Sure You Have the Right Mirrors
The rearview mirrors allow you to see behind, especially if you're towing. That means getting the proper towing mirrors depending on the truck you own. For instance, if you're using an F150 truck to tow a trailer, it's essential to install tow mirrors f150 before going out. The right tow mirrors are not only a requirement when towing a trailer on American roads, but they also have significant benefits. They offer better visibility, maneuverability, and safer towing. Unlike the regular review mirrors, tow mirrors allow you to view over 200 feet behind you. Be sure to test the mirrors before you start driving. You can purchase portable mirrors and install them when you need them.
4. Put Fresh Oil in Your Truck
Every driver understands the importance of changing the oil regularly. A timely oil change keeps your vehicle running smoothly throughout. The mobile engine components rely on oil to move at high speeds without issues. Without oil, the parts can cause friction that can produce heat and damage the engine system. Changing oil regularly ensures your vehicle is adequately lubricated to reduce the amount of heat produced. Additionally, oil changes help eliminate debris and dirt that can slow down your engine. Make sure you use the right oil for your engine. If you're unsure, you can ask an expert to tell you the best oil for your vehicle.
5. Check Coolant
If you're traveling during the summer, check the coolant level before you start your trip. Trucks have distinct marks that you can use to determine if you're running out of coolant. Like engine oil, the coolant is equally essential for keeping the engine temperatures down during summer. Also known as antifreeze, the coolant helps the engine maintain an optimum operating temperature in cold climates. When your vehicle is low on coolant, it tends to overheat. Like engine oil, the coolant is fortified with additives to improve performance and prevent corrosion. Never attempt to open the engine coolant cap on a hot or warm vehicle. Wait for it to cool and seek professional help if it's low.
6. Change Your Cabin Air Filters
Traveling during the hot season means using the air conditioner to keep yourself comfortable. For this reason, you want to ensure that your truck's cabin air filters are in good condition to keep the cool air clean and fresh. The air filters prevent contaminants like pollen, dust, and dirt from mixing in the air you breathe during travel. Dust, dirt, and other debris will likely build up in the air filters due to prolonged use. That's why you may want to change them before you head out.
7. Clean Your Truck
Cleaning is one of the simplest yet critical forms of vehicle maintenance. When your vehicle is dirty, it becomes vulnerable to rust, wear, and damage. Driving a clean truck brings peace and leads to a more pleasant experience on the road. If you're towing a trailer, conduct a thorough cleaning and take time to get rid of things that add unnecessary weight that could contribute to a heavy trailer. Keep what you need on the trip, including emergency supplies like food, change of clothing, tire changing tools, and other supplies. Replace your wipers if they're leaving smears behind when they move back and forth. Keep a clean washcloth to wipe your towing mirrors as they tend to get dirty easily.
Having a personal car simplifies our life, by making it more comfortable and convenient. Fortunately, today automobile rental services are becoming more and more popular, making traveling by car affordable for everyone. Such services are in great demand because they provide independence from public transport and allow you to save money on using cabs. It is easy to hire a car for your vacation. However, before you sign a contract and get behind the wheel of a rental vehicle, it is important to figure out all the details of the hiring service, and we will help you with that. We have made a list of five things that are essential to remember before renting a car for a road trip.
1. Make a Car Reservation in Advance
When planning a trip in which you wish to rent a car, it is advisable to make all reservations at an early stage. This tip is very useful, especially for those who decide to book a car during the vacation season. In order to avoid the disappointment of not having the right vehicle, the best option is to make a reservation one to two weeks in advance. Moreover, there may also be discounts for early booking, which can also save extra money.
2. Choose the Car According to Your Personal Needs
The question of what is the best car for traveling depends on the envisioned route. Always consider not only the price but also the size and the luggage compartment. This is particularly important if you are traveling with a big group of people, as the car should have a proper size. For a trip to Italy or France, it is worth choosing a sedan or hatchback, as they are easier to park on the tiny streets. However, if you are planning a jeep safari in the deserts, then it is worth taking a crossover or a full SUV and choosing, for example, G class rental in Dubai, by the way, this would be a perfect model for a city ride as well.
3. Carefully Review the Contract
You should also pay attention to whether the car has a mileage limit, if you can take it out of the city or country territory, and examine which fuel it requires. Make sure you know in advance which tank (full or empty) you are supposed to return the car with after a road trip and whether smoking is permitted in the passenger compartment. The car rental company should also give contacts and inform you what to do in case the vehicle breaks down or if there is a car accident.
4. Purchase Insurance
Buying car insurance is not mandatory when renting a car, especially if you only take it for a short trip. However, in the case of an accident that could lead to a lawsuit, you will be better protected. Most times, the rental company's insurance is too small and does not fully cover the damages. For that reason, your own insurance will come to the rescue and save you money.
5. Check the Vehicle Closely
If you don't get one, ask an employee for an examination checklist that lists all the existing car damages. If you find any scratches, dents, or other imperfections that are not described on the checklist, be sure to report them before you drive off. Take a picture or video of any nuances before renting a car, this will protect you in case of any charges. Also check the brakes, headlights, and indicators, and ask if the emergency equipment is in good working condition. Check the trunk and make sure there is a first aid kit and fire extinguisher.
Renting a car can turn into a nasty experience, that is why we advise you not to neglect careful preparation for this process. Follow the tips described above and then car rental will bring you only pleasure and positive emotions. Have a nice trip!
Camping has always been one of the enduring joys a family can have together. There have continually been renewed efforts by state and federal governments to improve existing campgrounds and expand into new areas of the country.
People can accumulate so much equipment and gear for a camping trip that it becomes burdensome. Make sure every aspect and circumstance of the trip has been planned rather than collecting camping gear.
Tents and Sleeping Bags
Tents and sleeping bags have gone beyond advanced with technologically new space age materials and construction. The military no longer holds the upper hand in outdoor gear. Some of the strongest tents in the world have frames that would put stick-built houses to shame. Different strengths of nylon, titanium frame material, and other space-age components make up the modern tent.
Before heading off to the local sporting shop, make sure you have a good idea of what type of camping you want to engage in. Know where and what the temperatures are likely to become before hitting the road.
The name of the game with sleeping bags is how comfy a person can be the lower the outside temperature. What sets the current crop of sleeping bags apart from years past is that they're lite-weight. Some new age bags can keep a person toasty in below-freezing weather and fold into a space held in the palm of your hand.
Small Details Make Camping Special
Explorers new to the sport of camping figure once the tent and sleeping bags are purchased, what else is there? Yes, it is essential to have a good foundation of camping gear that lasts a lifetime. However, there is so much more that makes camping with family and friends genuinely unique.
Optics
Optics is an area of camping that can transform an uneventful trip into one of majestic scenery and stunning wildlife imagery. The following items carry varied price tags, but all can be kept for a lifetime of use.
Binoculars
These optics are more necessity than guilty pleasure; however, a good set of binoculars gives you endless wildlife scenery. Binoculars also give campers advanced notice of inclement weather coming into the area, making them extremely necessary.
German Precision Optics Passion HD. GPO is on the high-end of the price range; however, this pair of binoculars gives users a lifetime of vivid scenery with some of the finest glass in the industry. Large objective lenses offer 99.7% of available light to pass through the device. A magnificent 315 ft field of view captures minute details and offers excellent low-light viewing. At only 33.9 ounces, the Passion HD is easy to carry.
Spotting Scopes
These optics offer campers and wildlife enthusiasts a chance to spot images in natural light and animal habitats. Spotting scopes offer versatility and durability. These optics are best used for birding and other long-distance viewings, and they are perfect under the stars.
Burris Signature HD, 20x60, 85mm. This spotting scope is one of the company's premier optics, with its angled body and huge objective lens. The Apochromatic lens system eliminates color fringing and offers perfect edge-to-edge viewing resolution. The built-in sunshade reduces glare while protecting the objective lens. Coarse and fine focus adjustments with a forward-mounted profile make this excellent wildlife viewing.
Navigation
The best GPS units offer layered overviews of the terrain so you can plan exciting hiking trips without getting lost. With a quality GPS device, you will always know where you are in relation to your starting point or the original camping spot.
Garmin Montana 700 GPS Navigator. Garmin is world famous for quality electronics, and their GPS systems are no different. The GPS Montana allows for active mapping with land boundaries, weather tracking, and pre-programmed hiking routes. There are advanced outdoor features from three separate satellite networks, with routable mapping for roads and trails.
Don't Forget the Small Stuff
There are always those small items you wish you had while at the campsite or in front of the fire. Hindsight is always 20-20; here are a few items that may help spur on a few ideas for a better camping trip.
Kershaw Fire Starter. How often have you wished for something to light that darn campfire? The Kershaw Magnesium Alloy Fire Starter works even in damp conditions.
Adventure Medical Kits. This ideal waterproof kit will accommodate a family or small group on a week-long trip. The Mountain Series Explorer has an abundance of first-aid supplies.
Blister Medic Kit. Foot and hand blisters can completely ruin a camping trip because there is no relief no matter how hard you try. The Adventure Medical Kits come with 24 pre-cut shapes and Glacier Gel dressing.
North American Rescue Tourniquet. Complete preparation for your camping trip entails ensuring that emergency equipment is available until your loved one can get to a hospital. This tourniquet is part of complete preparation.
Final Word
Camping can be a wonderful experience for a group or family to get to know each other better. The experience is considerably better if options have been covered. Consider the products above as an ideal springboard to safeguard and individualize your trip into something that will never be forgotten.
Over the years, the number of people who have gone hiking has grown. Maybe it's the feeling of exhaustion people get after being isolated for a long time, or maybe it's just a desire to try something new.
In 2020, about 57.81 million people in the United States participated in hiking. That's a 14% increase from the previous year and a 56% increase from 10 years ago. Nevertheless, hiking and backpacking are becoming increasingly popular because of the health benefits they give.
One can become more physically fit as these activities help build muscles and promote bone density. They can also strengthen one's cardiovascular and respiratory systems. More than improving physical well-being, hiking, and backpacking are excellent for one's mental health.
Communing with nature gives a person a sense of connection and purpose. It can help boost one's mood, reduce stress, improve sleep, and inspire creativity. To help you begin your hiking and backpacking plans, here's a list of essentials to pack you didn't know you needed:
Journal
Maybe you're feeling so stressed with life's responsibilities that you forget to connect with your inner core or spirituality. While in the quietness of the woods, you can peacefully write down your plans.
You can also create a list of all the things you'd like to accomplish in the coming years. In addition, you can write down the things that bother you and make you anxious. This way, you can pour your thoughts down on paper and what your heart feels without any distractions.
Bring a journal and your trusted mechanical pencil with you the next time you go hiking to start your journey toward self-reflection and self-healing.
Solar Lights
At night, a more sustainable option than lighting a fire is to bring a solar light that you can recharge during the day when the sun is bright. This is also great for overcast days you didn't anticipate. The woods can be very dark even during daytime under the heavy canopy of trees. In addition, a solar light can be a helpful accessory that adds an extra layer of protection whenever you're hiking.
Portable Solar Charger
It would be best if you had your devices up and running, especially for emergencies. It would help if you had a solar charger so your devices won't run out of juice. A charger that doesn't need electricity but uses the heat of the sun to store power is something ingenious and a lifesaver for many hikers and campers.
Inflatable Mattress
A compact mattress you can inflate when you're ready to sleep at night would be a great camping companion. Having an inflatable mattress that's the size of a 20 oz bottle when not in use and a pump that you can pack inside your bag offers convenience for hikers. It can also give you the most comfortable sleep under the starry night skies.
Glow-in-the-Dark Rope
Glow-in-the-dark ropes have many uses. They illuminate the path at night, so campers don't trip and injure themselves. Moreover, if someone gets lost in the woods at night, these ropes make it easier to find and track them.
Meanwhile, glow-in-the-dark ropes were initially created for the marines and other hazardous industries. Over time, they made their way into the essential gears of many hiking and camping enthusiasts. Significantly, this tool potentially increases the safety of those who camp in the woods.
Portable French Press
Coffee on a wonderful dewy morning? To say that coffee is a must for campers is an understatement. Hikers and campers need their morning fuel for their breakfast and to pump some energy into their bloodstreams. A portable French press can provide an excellent cup of coffee to wake sleepy campers with its earthy aroma and bold flavors.
Just bring your ground coffee beans and pour some hot water into your French press. Wait for four minutes to finish the brew, and you'll be up and about in no time.
Conclusion
Getting away momentarily and spending some time in nature can do wonders for your mental and emotional well-being. However, don't forget to bring the essential things that can make your activity more worthwhile and meaningful.
Hiking can do wonders for your overall health. Once you've returned, you'll be able to express more of who you are to others you meet. Meanwhile, if it takes some quiet time to get your thoughts together, take advantage of the time you'll be saving for yourself.
Being a biker is such a flex. You get to travel miles while burning off the calories. It strengthens your body muscles and improves your cardiovascular health.
But hey, that's one side to it. As a biker, you are prone to some common health problems. Pretty sure you want to know what these health problems are. Right?
In this article, we will show you 10 common health problems bikers face and tips on how to overcome them. If you want to have a good cycling experience, remember to bring your bike helmet and bike light to ensure safety, and read this article carefully, it can help you avoid a lot of trouble.
Follow closely.
1. Neck pain
Biking requires you to flex your back for some time, thereby placing many demands on your neck. When you are biking without properly sitting or biking on a badly patched road, this can get your head tipped upward. It can result in neck pain.
Overextending your neck and poking your chin forwards places compression on the lower joints of your neck. This causes neck pain.
When biking on a mountain, there is a serious exertion of pressure on your neck and shoulder. This causes the muscles around the head to overwork themselves while supporting the head. The effect of this is neck pain.
Also, when the bike does not properly fit your body, this can result in neck pain. Especially, when the handle bar's height is too lower or higher. Note that neck pain can degenerate into more serious health issues such as migraine, headaches, etc.
To avoid neck pain and its effects, sit properly when biking. Slide your shoulder blades down your upper back and slightly lift your chest. Pull your stomach in, towards your lower back.
If your bike or electric bike does not properly fit you, change it or adjust it. Adjust the cleats, seat height, pedal, and handlebar height to properly fit your body. When biking, always try relaxing your shoulders. Also, always change your position regularly to reduce muscle fatigue.
2. Foot pain
Biking requires that you keep hitting the pedal to get going. Energy is transferred from the body to the foot to keep pedaling.
When you are biking without a shoe or a proper shoe with a stable shark, so much energy can transfer to the foot. This can cause the foot to collapse while pedaling. Foot pain can further result in several other health challenges such as calluses, blisters, etc.
To avoid foot pain, use durable shoes that perfectly fit your legs. The shoes should have stable sharks. This will help in transferring energy from the feet to the pedal.
Note that if you will be biking on a rough path, mountains or hills, you will need a more durable shoe. You can get some padded socks too.
3. Knee pain
Cycling has many benefits, however, 23-33% of bikers have suffered knee pain at one time or other. It is caused by various factors such as improper biking position, biking on rough paths, ill-fitting bikes, etc.
Biking involves repetitive motion and position which can strain the legs. When your body is in a too forward position, this puts the body and the knee at a strained angle. The effect of this is knee pain.
When the bike is either too tall or too short for you, this can cause knee pain. Also, when you bike for too long a distance than your body can withstand, your body can get strained. This results in pain and inflammation.
Similarly, when the saddle of the bike is too low, there will be additional stress on the patellofemoral joint. This makes the knee angle gets tighter than necessary. Conversely, when the saddle is too high, the iliotibial band and the hamstring tendon will be overstressed.
Always check the saddle to see if it is not too low or high for the body. This is to prevent excess stress on the knee. Also, the saddle should suit the handlebars. Preferably, the saddle should allow 27 to 37 degrees of knee flexion.
Also, adjust the bike to suit your body size. Adjust the clear so the knee can align with the feet. This will prevent excess stress on your knees. Avoid always biking excess distance than your body is used to.
4. Back pain
When you sit in an uncomfortable position while biking, it can result in back pain. Tilting towards a side of the bike more than the others can cause excess strain on the back.
When the saddle is not properly placed, this can lead to unnecessary top tube length. This can eventually lead to lower back pain. Also, biking on a tough path increases jarring and compression to the spine. This can also result in back pain.
To avoid back pain, adjust your bike to suit your height. Adjust the handlebar so it is not too high or low. Also, the saddle should not be too far back or forward.
Avoid hunching forward while biking. Pull your stomach towards the lower back. Also, slide your shoulder blade down your upper back and slightly lift your chest.
5. Ankle pain
Biking on rough surfaces can lead to ankle pain. The continuous motion of pedaling adds excess strain on the body. This causes inflammation of the tendons in the ankle, thereby causing ankle pain.
Also, if the pedal cleats are too forward and the saddle is high, this can cause ankle pain. Too-high saddles overstress tendons of the ankle. This leads to ankle pain. If the cleats are wrongly placed, the feet can become too toed-in or toed-out during pedaling.
To avoid this, ensure the saddle is not too high. Check the cleat too to see if it is properly placed. To properly place the cleat, its (the foot) middle should be under the ball of the foot.
6. Numbness
Cycling causes sustained pressure on some parts of the body like the hand and the feet. This may disrupt blood flow to the nerves. The nerves send abnormal sensory information to the brain. This results in numbness. Numbness at the hand or the finger is known as handlebar palsy.
Also sitting on the bike for too long affects the perineum. In males, the perineum is the area between the anus and the base of the penis. In females, it is the area between the anus and the vagina.
When you sit too long on the bike, there is a compression in the nerves around the perineum. This results in numbness and sexual dysfunction.
Due to excess pressure on the feet, biking can also cause numb feet.
7. Infertility
Cycling does not directly cause infertility. However, it can negatively impair the sperm, causing low sperm count and poor sperm motility.
The normal temperature for spermatogenesis is 5°F cooler than the body temperature. Cycling generates more heat than this.
Prolonged cycling causes high heat around the scrotum. This results in increased testicular metabolism which damages the sperm.
Also, wearing cycling pants that are too tight can cause high temperatures in the scrotum and testes. The compression of the testes also reduces blood flow and negatively affects the sperm. It causes pressure on the scrotum.
To avoid this, avoid extremely tight-fitting clothes. While biking, consider standing up at intervals to avoid compression. Also, consider using the no-nose bicycle saddle. Be sure your shorts have a chamois to protect you.
8. Prostatitis
Biking can increase inflammation which causes high prostate-specific antigen. This affects male bikers, especially older bikers.
The continuous and excessive compression of the perineum can lead to higher inflammation of the prostate. Also, the testosterone level increases immediately after strenuous exercise. This causes a rise in prostate cancer.
To avoid prostatitis, avoid carcinogenic substances and refined sugar. Also, change position while biking. Change the height of the body at intervals.
9. Urethra stricture
This is one of the common health problems faced by female bikers The compression in the nerves around the perineum results in chronic injury to the urinary system.
Also, when bikers wear tight-fitting clothes, it puts pressure on the pelvic floor muscle. This causes increased leaks, over-activity of the bladder, and even fungal infection.
Avoid wearing too tight clothes when biking. Also, don't push the biking too far. Bike moderately. Also, stand intermittently while biking.
10. Saddle sores
These are painful skin lesions formed due to contact with the biking seat. It is a tender spot in the body part that rubs the saddle. It can be in the form of an ingrown hair, pimple, or bacteria-filled pore.
It is usually caused by abrasion of the skin due to friction.
When you notice saddle soreness, you should take a break from biking. Or at least, bike within a short distance occasionally. Apply topical ointments to the affected body part. Consider changing your saddle too.
Conclusion
In this article, we have taken you through the 10 common health problems bikers face. These include neck pain, foot pain, ankle pain, numbness, etc.
Notwithstanding these, biking is still the go-to sport for a healthy body. You can always guard against these health problems by following the tips noted above. So, do not stop biking!
Traveling abroad with kids is a fantastic opportunity everyone looks forward to. You spend quality time while showing them the world. Traveling to a place you've never been is even more exciting.
However, preparing for and going on a trip with your kids can be stressful. You have to factor in their age, needs, and interests. Here are a few ways to make a trip abroad with your kids less stressful:
Have a Dependable Means of Transport
You cannot entirely rely on public transport when you have kids in tow. It's less stressful when you have your car or hire one for the duration of the trip. This way, you control the itinerary and ensure everyone is comfortable.
Plan everything from the airport transfers to the day trips to not scramble at the last minute. For instance, research Orlando airport transportation if planning a trip to Florida. Choose flexible options like private shuttles, so you're not tied down to a schedule.
Make Sure Your Accommodation is Kid-Friendly
Your accommodation will be your home away from home. Check whether it's comfortable and kid-friendly. Choose a place with amenities like a kitchen to prepare meals anytime your kids get hungry.
More power over your food choices helps you personalize the menu and cater to allergies or dietary restrictions. More to this, choose a place that has a pool. Kids love playing in the water. You can relax while they burn off some energy.
Rentals tend to be more kids friendly than hotels. They have more space, and you won't have to worry about disturbing other guests. You can also find vacation rentals with kids' amenities like toys, games, and cribs.
Don't Overpack
It's tempting to pack everything but the kitchen sink when you're going on a trip but resist the urge. You don't want to be lugging around a ton of stuff you will not use.
Only pack the essentials and leave room in your suitcase for souvenirs. If you're worried about not having enough clothes, take advantage of laundry services at the accommodation. You'll pack light and enjoy the trip without worrying about doing laundry. Before packing, create a list for the entire family. It ensures that everyone has what they need without overpacking.
Make a Schedule But Be Flexible
A schedule is important but try to be as flexible as possible. Kids have shorter attention spans and get tired quickly. They also need time to run around and explore. Build in some downtime into your schedule to recharge.
This way, everyone can relax and enjoy the trip. Besides, have a few backup activities in case your original plans fall through. You'll not scramble to find something to do at the last minute.
Research Child-Friendly Attractions
Find out from the kids what they're interested in and build your itinerary around that. Everyone will have a good time, and you won't end up frustrated. For example, if your kids love animals, visit a zoo or go on a safari. If they're into history, plan to visit museums and heritage sites.
Prepare for Travel Sickness
If your kids are prone to travel sickness, pack medication and have it at hand. Bring snacks and drinks to keep them hydrated, but avoid greasy and sugary foods as they worsen nausea. If possible, choose a seat near the bathroom on the plane or a window in the car. They'll effortlessly dash to the restroom or breathe fresh air if they start feeling sick.
Take Time To Plan
Traveling with kids doesn't have to be stressful. You can make it a trip worth remembering when you take the time to research, involve the children in the plans and choose kid-friendly activities. Make sure you have enough money for a stress-free, enjoyable trip.
Getting out of town can be a pleasurable experience and very relaxing. Unfortunately, a weekend getaway or business trip to a beautiful location can turn into a disaster if someone gets injured. Nobody anticipates being injured in a hotel when traveling for business or pleasure. Personal injury lawyers recommend taking certain steps after your accident to reduce your liability and help you recover fair and just compensation in a lawsuit. The following information can help you if you have been injured in a hotel.
1. Report the Accident And Injuries
Report your accident injury to the hotel manager. Unfortunately, hotels are not legally obligated to report your accident. However, most hotels have a policy in place that outlines how to document any type of accident that results in someone getting injured. Hotels have risk management policies and safety procedures that they must abide by in accordance with their insurance company's policy.
2. Take Pictures Of Where The Hotel Injury Occurred
Photos and videos can provide key evidence demonstrating the conditions and circumstances that led to your accident. If you cannot take photos yourself, then ask a witness to take them for you. The hotel may try to clean up the accident site, so you should take pictures before evidence is cleared away. For instance, if you slipped on a spill in the lobby or a restaurant, then you should take pictures of it before an employee tries to wipe it up. If you tripped on a torn rug or uneven pavement, then you should take pictures of that along with your injuries.
3. Seek Medical Attention
To know whether or not you have suffered serious injuries as a result of your fall, you should get checked out by a physician even if you think you feel fine. The adrenaline rush may prevent you from feeling the full extent of your injuries. During a fall, the organs can hit bone and become bruised, just like the surface of the skin. A doctor can order diagnostic testing to rule out any internal injuries. If you lost consciousness or hit your head, then you should be assessed for traumatic brain injuries. A physician should assess any numbness or tingling in the body to rule out nerve damage and spinal cord injuries.
4. Gather Evidence From The Scene of the Accident
There may have been other people around who saw what happened. You should get the contact information of other hotel guests or employees who witnessed the accident. Ask them for their names and contact information so your personal injury attorney can contact them in the future. Eyewitnesses can be of great value to a personal injury claim.
5. Keep A Journal
Keep a journal over the next few days of your injury and symptoms. Your journal should also document everything that happened before the accident. It's natural for people to forget details over time, so write these down while the memory is still fresh in your mind:
Where the accident happened
The date and time of the accident
Who was nearby and witnessed the accident
6. Contact A Personal Injury Lawyer
A personal injury attorney fights for you to get what you deserve. The insurance company representing the hotel is not as concerned with paying you a fair and just settlement as much as they are concerned with saving themselves money. A personal injury attorney is not only your legal guide but is always in your corner fighting for you.
Hotel owners and insurance companies try to use legal defenses in accident claims, especially when they may be on the hook for tens of thousands of dollars worth of damages. One legal defense they may use is inadequate notice, which means that a hazard did not exist long enough for the hotel manager to know that it existed and posed a threat to others' safety. When you have a skilled attorney on your side, then they will fight back against these arguments for you.
7. Do Not Discuss The Accident
It's very common for insurance companies to hire private investigators to check out the social media profiles of claimants to find signs of fraud. Suppose you post on a social media account that you feel fine or pictures of you enjoying yourself with friends or family, then the insurance company will intentionally misconstrue those photos to claim that you are exaggerating your injuries. You should talk to your personal injury attorney about what you should not say or do online.
Amongst other things, RVs had a massive resurgence during the lockdown, many people decided to take road trips to be secluded as well as travel around. Whether you are taking an RV road trip for the first time or moving into one full-time, it can be a very stressful task. There's a lot that goes into a successful RV road trip, but it can be a very enjoyable experience. What's better than being on the road while enjoying domestic life as well?
Whether you are interested in full-time RV life or just a summer trip, here's everything you need before you get out on the open road.
Renting Or Buying An RV
When it comes to RV size is the deciding factor in what type of experience you will have. If you want a luxurious RV experience, you might be sacrificing the quality of travel. It will restrict the places you can visit and the drive there. On the other hand, you can settle for a modest RV and be able to travel very easily and visit all the destinations your heart desires.
There are a few different classes of RVs that you must pick from when renting or purchasing an RV and they are the following:
Camping Trailers
Camping trailers are great if you are an explorer and are more interested in traveling than comfort. The downside of a camping trailer is that your car is attached to a trailer. But the great part is that you can unload it anywhere and drive anywhere you'd like and come back to it anytime you want.
Class B Motorhomes and Campervans
Class B motorhomes and campervans are wonderful. They're mostly budget-friendly and easy to ride in. A van is much more mobile than a motorhome. But if you are traveling with someone this might not be the best option for you as it can typically be cramped if there's more than one person in campervans.
Class C and A Motorhomes
These RVs are the ones that pop into your mind when you think of RVs. They're roomy if you are willing to compromise mobility for comfort. They're houses on wheels. This is the perfect option for families. Class A Motorhomes are pretty much house buses, but Class Cs are not as large but they aren't small either. They're very luxurious but they eat up gas very quickly and aren't very economical. But they're the most comfortable option you can find out there.
Once you understand which one fits your specifications, you can find RV rentals in your area very easily online. There is bound to be one close to you and in your area.
How To Pack Your RV
Most people have no idea what might be necessary during an RV trip, so we have made a list of necessary things to pack for your trip. Making sure you pack all the essentials is vital for a smooth sailing RV Road Trip. These essentials will make sure you have nothing to worry about throughout your trip. Of course, an RV rental will come with a lot of things ready to go but there are so many moving parts of an RV so packing all of these might save you in an emergency.
Surge protector
Electrical adapters
Extension cords
Electrical and duct tape
Battery jumper cables
Tire pressure gauge
Leveling blocks
Wheel chocks
Extra cotter pins
Extra motor oil and transmission fluid
Water pressure regulator
Drinking water hose
Toilet chemicals
RV-friendly toilet paper
Flashlight
Fire extinguisher
Emergency road assistance kit
Another thing you might need during your trip is an air pressure regulator. We would recommend getting your hands on a 12v portable air compressor to make sure you have that stocked in case there is a necessity for it. Other than these necessities, you should pack lightly and evenly, to make your trip that much easier.
Tips and Tricks for the Road
It's extremely important to drive slow as RVs are not built for speed, keeping the pace close to 90kph or 55mph is the best option for gas mileage and longevity of the motorhome. Make sure you're only driving a few hours per day. The recommendation is 4-5 hours per day to make sure you're getting the most of your day as well.
Skipping the major roads is an RV trip rule. It makes sure your views and scenery are better if you take back roads and empty routes. And make sure you keep the noise down if you're staying in a neighborhood. Make sure you clean up after yourself as well. Being respectful is critical.
It's vital to book campsites and RV parking in advance to avoid any mishaps that might happen during the process. You don't want to show up to a destination and find out the RV doesn't fit in the parking spaces there. Considering how easily RV sites are booked, you should book campsites a few months in advance to make sure you have a place to stay.
And overall, keep in mind things will go wrong, not every day will be smooth sailing, but practice makes everything better. The more time you spend out on the road in your RV, the better you will get at anticipating your need and solving issues before they arise.
When on a road trip, it can be difficult dealing with the legalities of a car accident in a state that has different rules. If you aren't at fault for a car accident and need to prove that you shouldn't be held liable for any damages, it can be difficult to initiate a claim on your own. According to personal injury lawyers Roberts & Jeandron, you should speak to a local attorney to get the help and advice you need. Here is what you should do if you were in an accident while traveling.
Call 911
You should call 911 to get the paramedics and police on the scene. The EMTs will take care of the injured, and the police will investigate the accident and file an official report. The police report will have details of what happened in the accident, which can be useful in your settlement claim.
Take Pictures Of The Crash Scene
One of the best and most reliable forms of evidence is photographs. You will want to take pictures so that your attorney can later analyze the pictures to help them find out what happened. Take pictures of the damage to each vehicle and the surrounding area where the accident happened.
Gather Contact Information
You must get the contact and insurance information from the other driver. Also, get the contact information of any eyewitnesses so your attorney can reach out to them to get their testimonies.
Call Your Insurer
Your insurance company should know about your car accident because your policy may cover you wherever you go depending on the type of coverage you have. If you were driving a rental car, you should call the rental company and let them know you were in an accident.
Speak To A Local Attorney
Reach out to a local attorney in the state, and preferably, the region where the car accident occurred.
The traffic laws in another state might differ slightly from your own, so it helps to have local expertise to guide you on what you should do. There may be ways you are considered at fault that you didn't realize, or there may be additional damages you are owed because the other party broke traffic rules you weren't aware of.
What Should I Do If I Want To File A Settlement Claim?
If you have damages such as medical bills, lost income, or pain and suffering, it may be time to seek a settlement. You can do this with the help of a local attorney who can investigate your claim and help discover how much you are owed in compensation. Reach out to one if you got into a car accident while traveling.
Whether you're moving for work or leisure, transporting your car overseas takes a lot of planning. Shipping your car overseas can take anywhere between 30 to 40 days on average. The destination you're moving to and the shipping method you choose are the primary factors to consider.
You can either book a shipping container solo for the transit or share a container with other vehicles traveling to the same destination. Both methods affect the timeline for an international move. This is because auto transport companies often wait for the containers to fill up first.
Additionally, car shipping requires you to put together essential documents, such as:
A copy of your passport to check your identity.
Your car's ownership certificate and origin certificate
All bills and receipts related to the sale of the car
Specific declaration forms from the auto shipping company
Here's everything you need to know about how auto transport companies provide international shipping. The following article will help you estimate how much time it takes to transport a car overseas.
International Car Shipping by Plane
Shipping your car via airplane is the fastest way to transport a vehicle. You can send your vehicle straight to its destination by shipping it on a cargo plane.
Car owners looking for convenience prefer air transit because it ensures their vehicles receive the highest level of care. But air cargo is also not the most eco-friendly option either, releasing carbon dioxide ten times more than ships or trucks. As a response to such environmental concerns, many aviation companies are looking for alternative, sustainable options for air travel. This plan includes using sustainable air-fuel and aircraft design to improve efficiency during travel.
When calculating the cost of air travel, moving your car from one state to the other in the U.S. is cheaper compared to international shipping. You can request the auto transport agency to send you a quote and a list of services they're willing to offer. Once you know the cost, you can compare it with other auto shipping companies in your area.
International Car Shipping by Sea
Another option you can consider is shipping the car by sea. This method is cheaper but slower compared to air freight. This type of auto shipping depends on the selected route. For instance, if you were shipping your car from the U.S. to New Zealand, the approximate time would be around 45 to 60 days.
For the most accurate assessment, you should connect with the auto transport company. When opting for international sea freight, decide on the method of transportation.
Roll on Roll off Shipping
Referred to as "car carriers", this form of shipping focuses on automobile transport. It is one of the cheapest ways to move your car overseas. The vessel contains ramps or inclined to cut cargo damage during loading and unloading. The design of the vessel is for carrying wheeled cargoes (from two to four-wheelers) of every weight and size.
Container Shipping
This form of shipping loads your vehicle into an enclosed container. Whether you're shipping a single vehicle or many, container-carrying vessels are safe, reliable, and all the more convenient. This type of shipping allows you to pack your car with personal items and get those shipped alongside your vehicle.
For instance, a standard 20-foot container can accommodate one or two mid-sized vehicles. Shipping charges in this case are higher compared to roll-on and roll-off shipping. With the car secured in a container, it remains safe against debris, bad weather, and other logistical issues that can arise during a long haul.
Cost of Shipping Your Car Overseas-Factors to Consider
International vehicle transport requires you to plan and fix a budget first. Sometimes, the cost of transporting your vehicle can amount to the same as the cost of buying a new car. If not, the basic factors that affect the shipping price are:
Distance from your home to the nearest port: Depending on your location, your car will first need to reach the sea or air terminal. This can cost you a few hundred dollars or more, based on the vehicle's size and model and your mode of shipping.
Destination charges for pickup and drop-Once your vehicle arrives at the destination port, it is navigated through customs. You'll need professional help from an agent to get this done. You can expect to pay another $500 for this service.
Overseas taxes and other charges: Shipping your car overseas comes with its fair share of expenses, including customs fees. It is the total percentage of the item's market value. Other charges that may apply are sales tax and processing fees, although it is best to consult your auto shipping agency for these charges.
International car insurance coverage: Consider buying auto coverage for an international haul. This type of insurance can protect your car from accidental damage when it's shipped by air or on open water. You can also check whether your auto transport agency offers marine insurance as an add-on service or option.
The type of auto transport company you hire-The total expense for shipping your car overseas can be anywhere between $2,000 to $5,000 on average. This is the base amount you can estimate, but only the auto transport company can offer you a suitable quote.
Bottom Line
Depending on the destination, your auto transport agency will first map out the most convenient route for shipping. They will oversee the handling and crunching of the overheads of logistical processes.
In the end, choose the method that benefits your time and budget. As a recommendation, using container shipping is the best way to ship your vehicle overseas since it's fast, safe, and completely reliable.