Whether you are just starting out or have been doing it for years, there's always something to learn in the world of photography. The best place to start is by asking the experts, so that's exactly what we did!
The following photographers are all accomplished in their own right as you will see by their sample photos in this guide. We hand-selected our favorite travel photographers and asked them to contribute a tip for all of you aspiring to take better photos.
This is what they said ...
Ken Kaminesky
Ken Kaminesky is a veteran commercial travel photographer, Fujifilm Global Ambassador, Zeiss lens Ambassador, writer, consultant, and entrepreneur with over two decades of experience in the photography industry. He communicates his passion for travel, and for the landscapes & people he meets along the way, through his popular blog, and the other publications he writes for.
Ken is proud to be one of the founders of Dream Photo Tours. Being a photography tour leader allows him to celebrate his love of history, culture, food, and photography through yearly photography tours in places as far-flung as Jordan, Italy, and Iceland.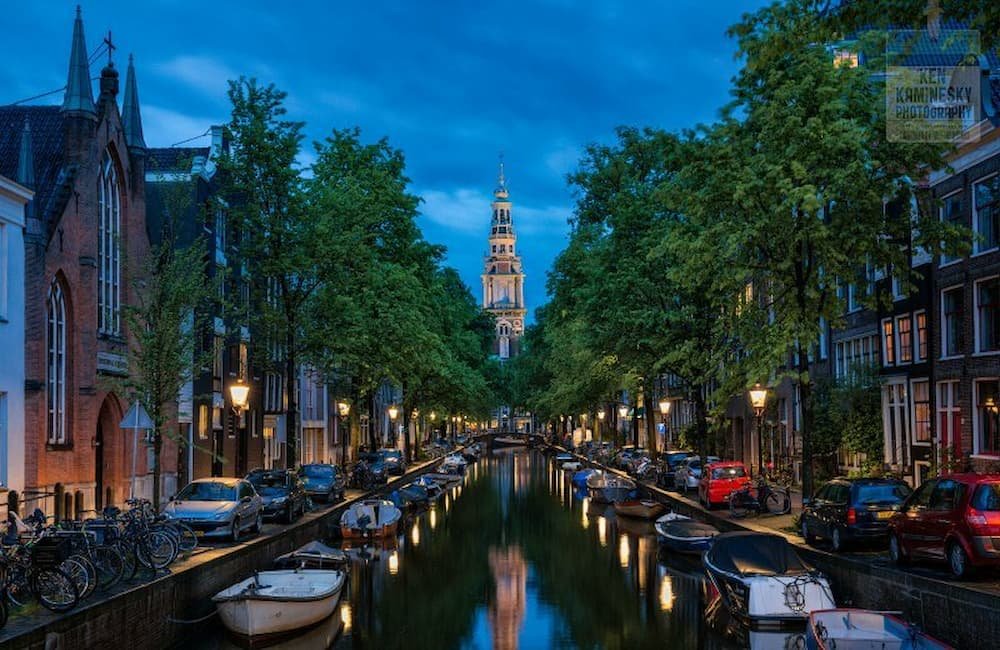 Ken's Tip
My top tip for helping anyone improve their travel photography is to concentrate on getting their images in better focus. There are a few things to do that will surely make a big improvement in the sharpness of your images. The first thing is to use a tripod whenever possible. No matter how steady you are, you'll never be as steady as being on a sturdy tripod that allows the camera to be perfectly still when taking a photograph. Even minor vibrations and movements of a camera can render a photograph soft and relatively useless. Using a tripod also allows the photographer to shoot at a smaller aperture which also increases the depth of field and potential sharpness of an image.
Secondly, avoid autofocus when possible. I use the camera's back LCD to enlarge the scene 10X and focus in roughly a third of the way into my scene in order to achieve maximum focus on my image. I then take a look at a test shot on the rear screen at the highest zoom level possible in order to see just how in-focus my image is. I'll make adjustments from there if need be. Some of the new cameras like the Fujifilm X-T1 that I use has "Focus Peaking" which I've found to be an invaluable tool for achieving maximum focus and sharpness. Focus peaking is a focusing aid in live preview or electronic viewfinders on digital cameras that place a white or colored highlight on in-focus edges (contours) within an image using an edge detect filter.
By using these tips you should be able to increase the sharpness of your images by focusing in a smarter way.
Christy Woodrow
Christy is an award-winning travel photographer and professional blogger based in San Diego, California. She launched her popular adventure travel blog, Ordinary Traveler, with her partner in 2010 – as a way to inspire others to travel the world and realize their dreams.
Christy's work has been featured on sites such as Lonely Planet, National Geographic Traveler, Go Abroad, Pinterest's blog, Gap Adventures, and more.
Christy's Tip
Shoot every day – even when you are not traveling. Practice is your friend and you won't improve unless you make it a top priority and stick with it!
Gary Arndt
Gary Arndt has been traveling around the world non-stop since 2007. During that time he has visited over 100 countries and all 7 continents. He was named the Travel Photographer of the Year by both the Society of American Travel Writers and the North American Travel Journalists Association.
He is the only photographer to have won both awards. He is also a three-time Lowell Thomas Award Winner in Photo Illustration of Travel. His photography can be seen at Everything-Everywhere.com
Gary's Tip
Gear isn't as important as being there. Once you have the gear basics covered, a plane ticket will probably be a better investment if you want to take better travel photos, than buying more equipment will.
Marysia Maciocha
Marysia is the crazy Polish girl behind My Travel Affairs blog. She is totally addicted to travel, art, red wine, and taking pictures.
Also known as The Luckiest Girl in the World! You can check her out on Instagram too.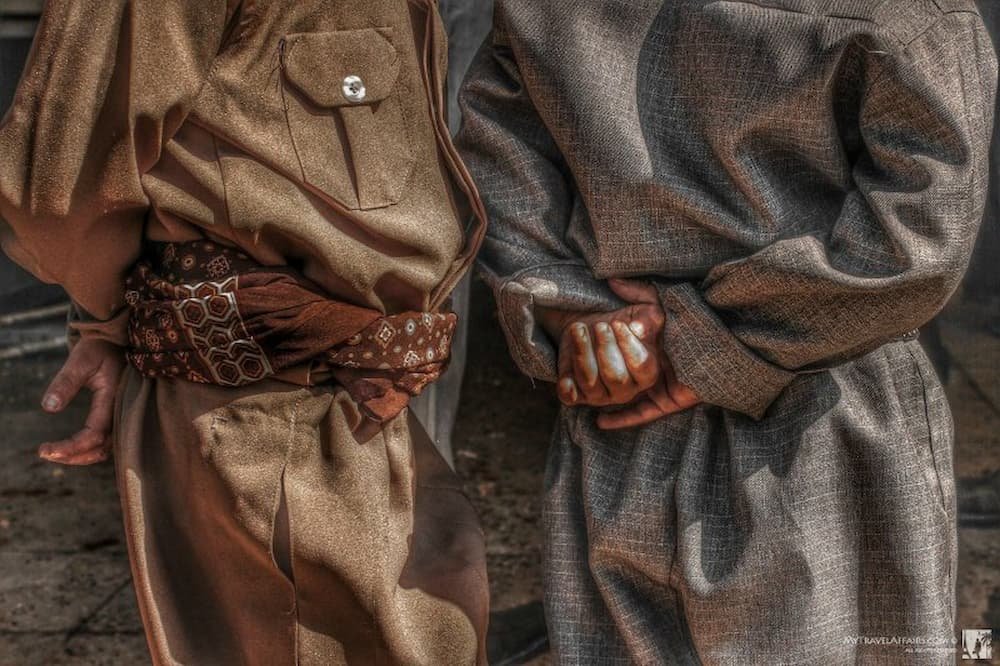 Marysia's Tip
Instead of looking for the "bigger picture" focus on details. I'm a bit obsessed with capturing details and you can see that on my blog but I think that many people often forget them while shooting.
I have been traveling in Iran, visiting the small Kurdish village – Hawraman at Takht, and was lucky to be there on the Eid day. This gave me a chance to observe the preparation for the evening celebration. Without going into graphic details, it includes killing a goat in a very specific way.
I was a bit torn to watch but little kids running around had no problem. They were peering into the butcher shop and being all excited, petting the goat just a few minutes before. I wanted to catch their anticipation but I didn't want to capture "the bigger picture" in this case the dead goat, so I focused on details.
Brendan van Son
Brendan van Son is a travel photographer from Canada. He has been a permanent nomad for the past 6 years. Over that period of time, he has visited 80 different countries on 6 different continents. His work has appeared in major media outlets such as The Guardian, and many more.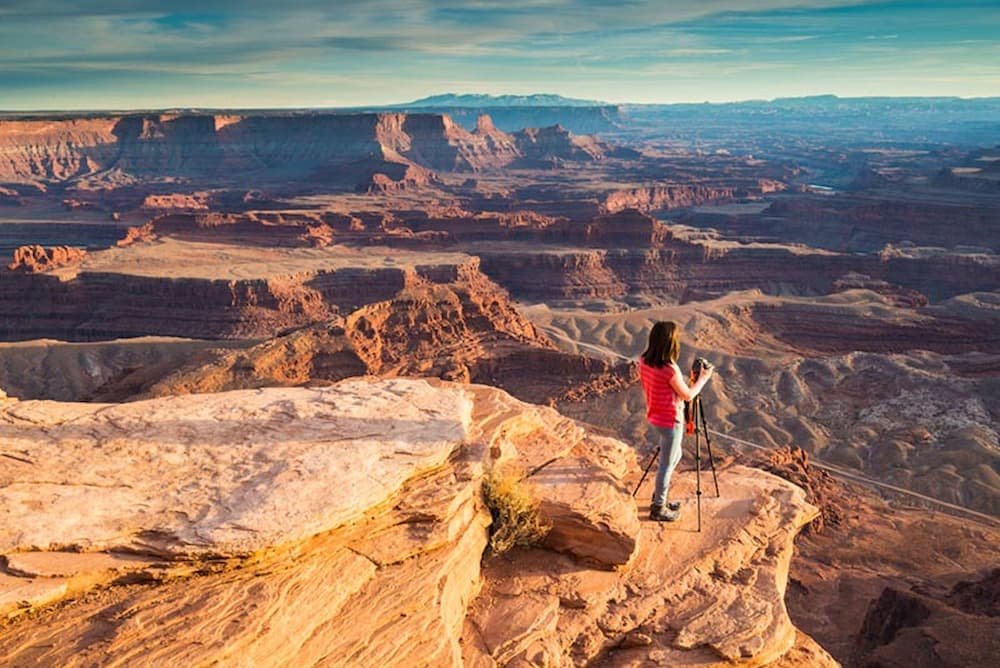 Brendan's Tip
Shoot what you love. Sure, there are billions of terrible house cat photos on the internet, but if you love cats, and photographing them, then do it. Sure, photography is a job for many of us, but we do it because we love it. It should be fun. So, figure out what you love to photograph, and then figure out how you can put your own unique twist on that style.
Kristin Repsher
Kristin Repsher is a professional landscape and travel photographer. She can usually be found trying to capture a unique angle on a location, even if it means getting up at 3.30 am for sunrise or staying out late into the night (and getting eaten alive by mosquitos) to capture the Milky Way overhead.
In between photo shoots, she can often be found hiking in the backcountry or throwing herself out of perfectly good airplanes. She usually lives to tell the tale on her blog, A Pair of Boots and a Backpack.
Kristin's Tip
When you arrive at a location, don't start shooting immediately to try to capture everything in a scene. While it's always tempting to do this, it's better to sit back and really take in the place for a few minutes before you start taking photos. Not only will you get a better feel for the light, but you'll also notice little details that you don't always see in that first impression. Those little details tend to tell the story of a scene and often make a more powerful image.
Also, if you have the chance, try to visit the spots you're most excited about in the hour after sunrise or the hour before sunset. This time is called "golden hour" and will add some beautiful tones and shadows to your photos, especially compared to mid-day, which is a tough time to shoot due to the harsh glare of the sun.
Rhonda Krause
Rhonda Krause is a travel photographer and writer based in Edmonton, Canada. She founded the blog Travel? Yes Please!, to showcase the places she has visited and provide helpful, first-hand tips to other travelers. She hopes her blog and photography inspire others to travel and experience our wonderful world!
Rhonda's Tip
My top tip for beginning travel photographers would be to slow down and think before you shoot. Take the time to carefully compose your photographs. Ask yourself:
1. "Is there a clear focal point?"
2. "Are there any unnecessary, distracting elements in the frame?"
3. "Is my horizon line straight?"
By asking yourself these three questions, your photos will begin to transition from vacation snapshots, to thoughtfully crafted images.
Kymri Wilt
Kymri Wilt is a freelance travel photographer, videographer, and writer based in Cardiff by the Sea, CA. She founded Mira Terra Images Travel Photography & Services, where her travel images are available for purchase and licensing. Her work has been published in guidebooks, in-flight and travel magazines, tour operator brochures, newspapers, textbooks, and numerous travel websites. She works with tour operators, cruise lines, hotels/resorts, PR firms, and CVBs. She blogs about her travels, both personal and professional, at Mira Terra Travels.
Kymri's Tip
Focus on finding and developing your own vision. It's easy to visit a destination and take the same postcard picture that everyone else takes. Compelling travel photography is more about conveying an experience than photographing a destination. Shoot from a perspective that makes your viewer feel like they are right there with you.