Traveling will gift you so many experiences, some you may want to forget but most you will want to cherish and remember for the rest of your life. In this guide, we will outline a selection of photographic gear that will capture those special moments – both good and bad.
Not so long ago, before the advent of technology, we were all using 35mm film in our cameras. By the end of your trip, you were itching to develop the rolls and rolls of photos in great anticipation of how they turned out. More often than we can remember a finger would get in the way or the sun totally overexposed the shot.
Technology has come a long way. Digital cameras give us the privilege of previewing photos on the spot giving us a second, third, or even fourth try at getting the shot just right. These advancements have opened up the world of photography to all travelers.
Please read our disclosure statement regarding the affiliate links that are contained in this article and on the Backpacker Travel site.
1. What Camera Do I Need?
A camera will probably be one of the most expensive items that you take with you on your travels so naturally, the purchasing process should be well thought through.
You really don't need a big setup with the most expensive camera gear to capture great memories but it is important to be aware of the types of equipment and accessories so you can figure out what will work best for your individual needs.
Common types of cameras
Comparison table
Size matters
When it comes to travel photography, there is a constant battle between quality and size. It used to be that the bigger the camera = the better the quality. Thankfully this is changing and cameras are getting smaller while the sensor sizes are getting bigger.
Smartphone
When traveling, size truly does matter. A smartphone is an extremely versatile gadget for any traveler, offering communication, navigation, research, and of course photography. This all-in-one capability makes it the perfect companion.
For casual photographers, the latest smartphone cameras pack enough punch to be your stand-alone piece of gear. With resolutions above 10 megapixels, digital zoom, video, and built-in editing functionality.
The major drawbacks come with slow shutter speeds and poor image quality in low light. Therefore, it is best used as a compact companion on your travels that is constantly in your pocket, ready to use at a moment's notice.
Point & Shoot
Point-and-shoot cameras have historically been the entry point into photography for most travelers. These cameras are typically known for their compact design with easy-to-use controls offering ample versatility at an affordable price.
Modern point-and-shoot cameras have come a long way, now offering a decent zoom, low-light performance, and tough, waterproof construction to produce crisp images, while still small enough to fit in your pocket.
Our pick of the bunch is the Olympus Stylus Tough TG-4 Digital Camera. As it states in the name, this camera is tough. It is waterproof to 50 feet, shockproof, crushproof, and even freezeproof.
Mirrorless VS DSLR
The Digital Single Lens Reflex (DSLR) is the 'big daddy' of the bunch, consisting of a bulky camera body and the option of adding a wide range of different lenses to cater to every possible scenario. It is by far the largest and heaviest choice when it comes to camera options (based on minimum standards) and is widely used by professional photographers due to the flexibility and quality of shooting. But that doesn't mean you should too…
The latest trend for photography comes with the mirrorless setup. By replacing the mirror with an electronic viewfinder, manufacturers were able to reduce the size and weight of the camera body significantly while maintaining maximum image quality. Many mirrorless cameras are now small enough to fit in your pocket.
If you are serious about your travel photography this is the kit for you! Sony leads the way with their E and A mount mirrorless cameras, providing a vast range of options from wide-angle to telephoto and everything in-between.
With an adapter, you can even mount traditional DSLR lenses to your mirrorless body offering unlimited combinations.
We personally use and recommend the Sony A6000. With a 24.3 megapixel resolution, 11 frames per second, wireless networking, and a host of other features it is the perfect camera for the budding travel photographer.
2. Choosing a Lens
So you decided on a camera with the option of interchangeable lenses. The next logical question will be "Which lens/lenses do I need?"
Your decision will be influenced by asking yourself the following 3 questions:
What's my budget (how much can you afford to spend?)
How much spare room do I have in my pack?
What will I be shooting? (your subject)
All-in-one lens
An all-in-one lens like the Tamron 18-200mm is an ideal solution if you only want to carry a single lens but have the flexibility from close-up portraits all the way to telephoto for those safari shots.
There are two main concerns with an all-in-one lens. Firstly, this lens will not perform at its best in low-light or high-speed action shots due to the limited aperture and shutter speed capabilities. Secondly, unless you are not using the telephoto capability of this lens regularly it is bigger and heavier than you need.
Wide-angle & Daily-shooter lenses
Generally, if you purchase the lens kit that comes with the camera body, you will get a basic wide-angle or a daily-shooter lens.
For the wide-angle lens, look out for a focal length anywhere from 16mm to 24mm. The shorter focal length will allow you to get closer while still capturing the entire subject in the shot. An easy way to think of this is when you are taking a group photo at dinner. The wide-angle lens would avoid the waiter having to take several steps back in order to fit everyone in.
A daily shooter is anywhere from 35mm to around 55mm. Most lens kits will include a focal range within these parameters, allowing you to change the focal length depending on the situation.
Our current pick is the Sony SELP1650 16-50mm Power Zoom Lens.
Telephoto lens
Telephoto lenses are those with a focal length in excess of 70 mm. These lenses are longer and heavier than wider lenses and have a narrower field of view.
Telephoto, or zoom lenses as they are also commonly known, are great for photographing subjects that are difficult to get close to. Particularly great for festivals and events, sports, and especially great for photographing wildlife.
3. Camera Accessories & Extras
There are some accessories that are essential and others that are great to have but not necessary for everyone. Here we break them down for you:
Memory cards
You will most certainly need at least one memory card but we suggest taking two and rotating them. Our pick is the 64 Gb Sandisk Extreme SD card but you will need to check the type of memory card your camera uses. We carry a smaller 32 Gb Sandisk Extreme SD card as our spare.
Rotating between two cards gives you the option to continue shooting while uploading your images (either to a hard drive or a cloud storage application).
If you have a recent model of the popular GoPro you will also require a micro SD card. We are sticking with the Sandisk brand and use the 64 Gb Sandisk Extreme Micro SD card.
Batteries and charger
Ensuring your camera is fully charged before heading out for the day is possibly the most important item on your checklist. The absolute worst-case scenario for any photographer is to run out of power or storage space while out shooting.
You won't always have access to a power source so it is important to take at least two sets of rechargeable batteries for each device. Ideally, your charger should be able to charge off a wall socket, a USB connection, and possibly even a car's cigarette charger.
Filters
While not an essential piece of gear, you should at least consider a polarizing filter for your daily-shooter lens. This filters the excess light similar to a pair of sunglasses to achieve a clearer, sharper image while protecting your lens from dirt and dust.
You might also consider some ND (Neutral Density) filters. These allow you to shoot longer exposures during daylight which is perfect for creating silky waterfalls.
Lens hood
Anytime you are shooting into direct sunlight you run the risk of light flares in your images. These light flares are caused when your lens is over-exposed to direct light while the shutter is open.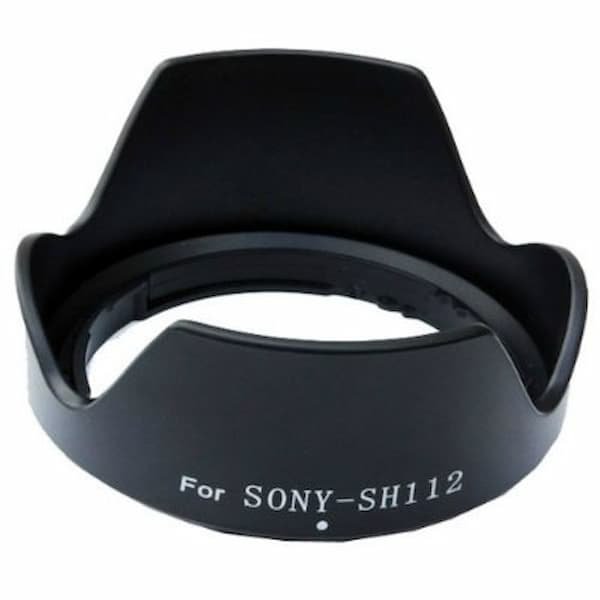 A lens hood helps avoid this direct light by providing shade to the lens in the same way you would normally place your hand above the camera to block the light.
Tripod
A good quality tripod is an essential piece of gear if you are serious about your photography. The problem with tripods has always been size and weight. Fortunately, we found an excellent tripod that weighs only 1.3kg (2.9lb) and folds down to 35cm (13.8in).
Fortunately, we found an excellent tripod that weighs only 1.3kg (2.9lb) and folds down to 35cm (13.8in). If you are looking for a lightweight, compact tripod that doesn't break the bank, check out the Afaith Q666-c Tripod.
Flash
Our recommendation – leave the flash at home. Honestly, you won't need it 99% of the time and for the extra 1%, either use the inbuilt flash on your camera or open the shutter longer (while using a tripod).
4. Shooting Video
Photos are great and certainly tell a story but video is the way of the future. You can have so much more impact on your audience with video, especially with the invention of the GoPro mini cameras.
These indestructible, waterproof cameras have opened up a whole new world for action sports, adventurers, and indeed, travelers.
Our pick of the current models is the GoPro Hero4 Silver edition. Read more about this and the other models here.
5. Mounts & More
There's also a huge range of mounts and accessories for the GoPro to help you capture every angle in every situation.
Our favorites are as follows:
GoPole ARM & Grenade Grip
If you are looking for a lightweight 'selfie stick' for your GoPro this is what's in our pack. With a handy wristband, you can use the Grenade Grip while diving or snorkeling. Alternatively, attach the GoPole for extra height or a wider reverse angle shot.
Chest & Head mounts
There will be times when you won't have a free hand to hold the camera and want to capture a POV (Point of view) perspective. The chest or head mount is perfect for taking action footage, whether you are skiing, mountain biking, climbing, kayaking, or any other adrenaline-filled activities.
Tripod mounts
For a steady image, you should fix your GoPro to a tripod. This, however, requires a special mount. Luckily you can pick one up for just a couple of dollars.
If you really want to go all-out, combine this with a panning time-lapse device. This small device attaches to your tripod and works similarly to an egg timer. Set the amount of time you want to take the time-lapse and it will slowly pan from right to left creating a very professional effect.
6. What's in Our Pack
We have put together a comprehensive photography kit over the years but everything serves a purpose in our work. The biggest piece of advice that we can give any traveler is to figure out the gear that suits the way you travel.
Keep it simple and as light as possible. Don't over-spend purely for the sake of it and buy quality equipment.