Awe-inspiring beaches, pleasant weather, friendly locals, and an adventurous aura: that is Nantucket for you in a nutshell. This island, located around 30 miles off Cape Cod, Massachusetts, is the utter definition of calmness.
Before your trip, you should know some things about this graceful island to guarantee a satisfying time. Good news; we have your back if you plan on visiting Nantucket. We present you with a cheat sheet of how to make the best of your time when you finally land on the Island.
Preparation For Your Trip
As an avid traveler, you know how crucial it is to plan for your journey, especially if it is to a new place. Let us look at some things to tick off your checklist as you prepare for your trip.
Where to Stay
You'll need a place to stay when in Nantucket. The best option is to get a vacation home, and there are plenty of options. They have a homely feeling and are perfect if you are traveling with your family. While they might be pretty pricey, they offer amazing value. You may spend less when you opt for this arrangement than other means.
When to Visit Nantucket
What is the best time to visit Nantucket? It depends on your preferences. Nantucket is most vibrant during summer when the weather is warm. This tiny island's population shoots up during summer, as many people want to experience its niceties.
If you do not mind the moderate crowding, summer is an excellent time to check out Nantucket. However, due to high demand, the prices of goods and services are relatively high.
The off-peak months are great if you are traveling on a tight budget. The amenities are accessible and more affordable than during the peak season.
How to Get to Nantucket
There are two ways to get to Nantucket from the mainland; air and water. Commercial airlines and charter companies handle air transport to Nantucket. Air travel is fast and comfortable, though it may be expensive.
For tight-budget traveling, you go for the ferry services from Hyannis, Harwich Port, New Bedford (MA), or New York City (NY). Although they are slower, you have enough time to experience the scenic ocean as it joins the island in the distance. Moreover, you may opt for luxury cruises, which are speedier than the standard ferry services.
Traveling Solo Vs. Guided Tours
Guided tours are excellent if it is your first time in Nantucket. Many guided tour service providers offer a unique package depending on what you want to do on the Island. Among the best ones include:
The tour service provider handles most logistics, from preparation to traveling and touring the island. You also get to meet new people who share the same interests as you on the tours, and this can make the trip even more fun.
Additionally, you have an element of security when traveling with a guide and other people. You won't have difficulty locating key places in Nantucket with the tours. A downside of the tours is the price of the services. Nonetheless, looking at the benefits, you see it is a great deal.
Solo traveling is good if you value your space and want a one-person exploration of Nantucket. It is flexible as you can go anywhere you want, anytime. However, it is best to travel solo if you are well-familiar with the island.
Things to Do in Nantucket
Take a rest when settled in, as there is plenty to do in Nantucket. Let us look at things to do when you are ready to explore.
A Stroll on the Beach
You can ease the tension from traveling by walking on the beach. Nantucket has plenty of stunning and pristine beaches. You can walk barefooted on the smooth sand to get a first-hand experience of Nantucket's grounds.
Beaches to explore include Madaket, Surfside, Jetties, Cisco, and Siasconset.
Surfing
Do you want a dose of adrenaline? If yes, you can join the surfers who frequent the South Shore beaches to ride the waves. Don't worry if you are a newbie, as the surfers can teach you how to surf.
Optionally, you may enroll in surfing schools in Nantucket. While at it, you may try standup paddleboarding or body surfing.
A Trip Down Memory Lane
Nantucket has a rich history, preserved in its many museums. Start with the Whaling Museum to appreciate Nantucket's past economic activity. Later, you can pass by the Nantucket Shipwreck and Lifesaving Museum.
Other interesting places include the Peter Foulger Museum and the Museum of African American History. Being a history buff, you will enjoy every moment at these establishments.
Chill Out at the Lighthouses
Three distinct lighthouses punctuate Nantucket's landscape - the Great Point, Brant Point, and Sankaty Head lighthouses. The imposing structures are excellent places to spend an afternoon in the oceanic breeze. Pull out your phone or camera and take incredible snaps of these structures to wow your Instagram followers.
Enjoy Coskata-Coatue's Natural Diversity
Nantucket is a land of contrast, with various amazing landscapes. Away from the beaches, the city center, and residential areas, you find the Coskata-Coatue Wildlife Refuge, a nature preserve. This establishment comprises hundreds of acres of rolling maritime dunes dotted with beach plum, heather, bayberry, and beach grass.
The nature preserve is also home to fauna like gray and harbor seals, great blue herons, egrets, willets, and osprey. It is a great place for fly fishing, birdwatching, and hiking.
Refreshments at Cisco Breweries
Summarize your day with a mug of freshly-brewed beer at Cisco Breweries. It is the go-to hub if you want some fun with the locals and tourists over drinks.
Besides beer, you may relish spirits, cocktails, and wines. Additionally, you may participate in the many festivals held at the brewery.
You can order some refreshments if you want to have drinks from your home's comfort.
Winding Up
Nantucket is an underrated holidaying destination that you should explore. It has several attractions for everyone, as evident from this article. Highlighted are tips for traveling to this island. Start preparing for your trip by budgeting and looking for a place to stay.
The average length of a trip for holidaymakers visiting Tasmania is approximately 10 days. For an island with a lot of drawcards, it can be difficult deciding where to spend your limited time, in order to get the most out of your vacation.
Because of Tasmania's sometimes disruptive weather, traveling by campervan is the most convenient method. It will allow you to make last-minute changes to the itinerary if needed, such as heading to Cradle Mountain to see or avoid snow… waiting an extra day until the rain has cleared from the West Coast, or spending longer on the East Coast because the weather is perfection.
Not to mention that you may find a spot you enjoy so much, that you want to stay longer (easily done in this amazing Australian state). By organizing a campervan hire, you have the
flexibility to holiday at your own pace, and according to your own budget.
To provide some inspiration, here is a list of 10 Best Attractions in Tasmania, to help with narrowing down your next Tasmania road-trip destinations.
Port Arthur Historic Site
This fascinating World Heritage Listed Historic Site will take you through the daily life of an early 1800's penal settlement. The tours here provide insight into the life of convicts, prison guards, and settlers, whilst you are free to walk through the many remnants of the prison
buildings, cells, hospital, houses, and island cemetery.
Tasman National Park
Containing many of the most easily accessible national park landmarks in Tasmania, the Tasman National Park is home to the Tasman Arch, Remarkable Cave and Devil's Kitchen natural attractions.
The region is also home to an abundance of wildlife, including seals and migrating whales, that can often be seen from the panoramic viewpoints dotted throughout the coastline. If you want a better chance of spotting marine animals, there are wildlife cruises available in the area.
Bicheno Blow Hole
This natural coastal attraction is most impressive when the seas are rough, causing an eruption of water from the blow hole with every wave.
The huge granite rocks that surround the blow hole are tinged with a stunning orange hue, and the vantage point across the ocean when standing on the rocky shore is the perfect way to start or finish a day, plus, if you visit at either sunrise or sunset, you are in for a colorful treat with or without the blowhole being in full swing.
Mt Wellington
Just a short drive from the capital city of Hobart, this incredible mountain offers phenomenal scenic views of the surrounding region, and provides the opportunity to build a snowman or start a snowball fight, in the right season.
As well as visiting the peak, there are several walking trails to explore, taking you through the pretty fern-laden forest that blankets Mt Wellington.
Little Penguins
Tasmania is home to several colonies of Little Penguins, which can be found at various locations around the coastline. Depending on your travel itinerary, you can join a Little Penguin tour in Low Head or Burnie (North Coast) and in Bicheno (East Coast), however, there are also colonies in Bruny Island, Penguin (the town), Stanley, Port Sorell, and Lillico.
In all of these areas, you may be lucky to have a penguin encounter without a tour, as you can often see them coming ashore in the evenings. Just be sure not to interact with them if you do, so as not to frighten them or interfere with their breeding.
Freycinet National Park
Famous for its picture-perfect Wineglass Bay, Freycinet National Park has so many wonderful features to explore on your visit.
Enjoy the views of Cape Tourville, on an easy walk looping around an automated white lighthouse, whilst keeping an eye out for birdlife above and marine life below.
Hike to the Wineglass Bay Lookout and see what all the fuss is about, enjoying the multicolored boulders and spectacular views as you trek your way up.
There are so many choices of exquisite beaches to explore, Sleepy Bay, Friendly Beaches, Honeymoon Bay… depending on the effort you want to put in to get there. Getting down to Wineglass Bay is a 6-kilometer round trip, via a LOT of stairs, but you will be rewarded with its pristine sand and sparkling water upon your arrival.
Bonorong Wildlife Sanctuary
Get up close and personal with some of Tasmania's most unique and lovable wildlife at this ethical sanctuary. Rescuing numerous animal species, their focus is on healing and releasing the animals as much as possible, with a belief that an empty enclosure is a good enclosure.
Although, this is not always possible, and there are some adorable permanent residents of the sanctuary too. Enjoy feeding the friendly kangaroos, which are smaller in Tasmania than on the mainland, and watch the many wild cockatoos come to visit as well. Other occupants include spotted quolls, tawny frogmouths, sugar gliders, echidna, pademelons, and bettongs.
Watch the funny antics of the Tasmanian Devil and see the cute wombats waddling around their enclosures. If you have the chance, book a feeding frenzy tour and learn more about the amazing native animals, while getting to assist with hand feeding them.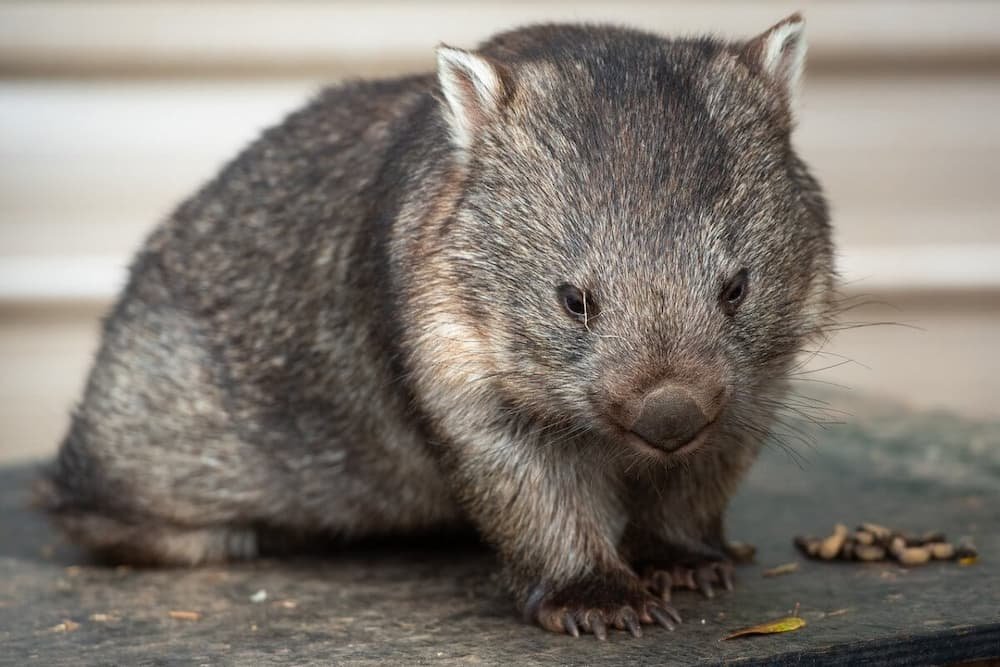 Henty Sand Dunes
This 15-kilometer stretch of sand dunes on Tasmania's west coast is a uniquely delightful landscape. The dune peaks can reach up to 30 meters high, providing a wonderful tobogganing opportunity for the adventuresome, and a spectacular sight to behold for the nature enthusiast.
You can either walk straight up the sand dune from the car park or start at the flat trail entrance which winds up, down, and around what feels like an endless maze of sand.
Salamanca Markets
Operating every Saturday, these impressive Hobart markets are a perfect place to pick up a few souvenirs, purchase fresh produce to stock the campervan, enjoy some breakfast or lunch from a food truck, and admire the local arts and crafts.
Cradle Mountain-Lake St Clair National Park
One of the most visually stunning and diverse landscapes in Tasmania, this national park offers a vast assortment of hiking trails, ranging from minutes to hours and days. The impressive boardwalks and signage on the most popular tracks, make exploring the park a breeze and provide a viewing platform to spot wildlife (park rules are that you may watch and not interfere with the animals). You are almost guaranteed to see wombats, pademelons, and kangaroos on your visit to the park, and if lucky, you may also spot echidnas, platypus, and Tasmanian devils.
If you're thirsty for more info on Tasmania check out Michael & Lisette's personal road trip here:
Around Tasmania in a Campervan - Part 1
Around Tasmania in a Campervan - Part 2
Around Tasmania in a Campervan - Part 3
Are you planning your next adventure? Are you looking for destinations that offer a great mix of history and culture, along with plenty of opportunities to kick back and relax? Then look no further than Abu Dhabi.
In Abu Dhabi, you can spend your morning immersing yourself in centuries of history, your afternoon burning off energy with adrenaline-packed adventures, and your evening enjoying great food, drinks, and music. This city has everything an intrepid backpacker is looking for.
Here are nine exquisite, fascinating, exhilarating experiences for adventurous Abu Dhabi visitors.
1. Qasr Al Watan
Qasr Al Watan is the UAE's newest cultural visitor attraction. This dedicated museum and library complex is part of the country's presidential palace. It is an immersive experience, explaining everything you could ever want to know about the UAE's traditions and heritage. It's a must for an introduction to Abu Dhabi, the UAE, and the wider Arab world.
The building itself is exquisite, inside and out, allowing you to explore the best of the region's architecture as well as its contributions to art, science, and the humanities. The House of Knowledge exhibition explains the Arab world's crucial contributions to human civilization. Make sure you visit the Great Hall, too. You'll be mesmerized by the traditional central dome, archways, mirrors, and mosaic patterns. If you are here in the evening, you can witness the building lit by a breathtaking light show, too.
2. CLYMB Abu Dhabi
After working out your brain and learning all about UAE culture, you might feel like a switch to working out your body. Head down to CLYMB Abu Dhabi, the world's tallest indoor climbing wall. There's a choice of five walls with 13 routes between them. The ultimate is the SUMMYT, reaching 43m tall. Whether you are an expert or getting your first taste of indoor wall climbing, there's a climbing adventure for all here.
CLYMB Abu Dhabi can be considered a global adventure hub, as it is also home to the world's biggest indoor skydiving chamber. It's double the size of a standard chamber, meaning a skydiving experience like no other. You can get all your kicks here!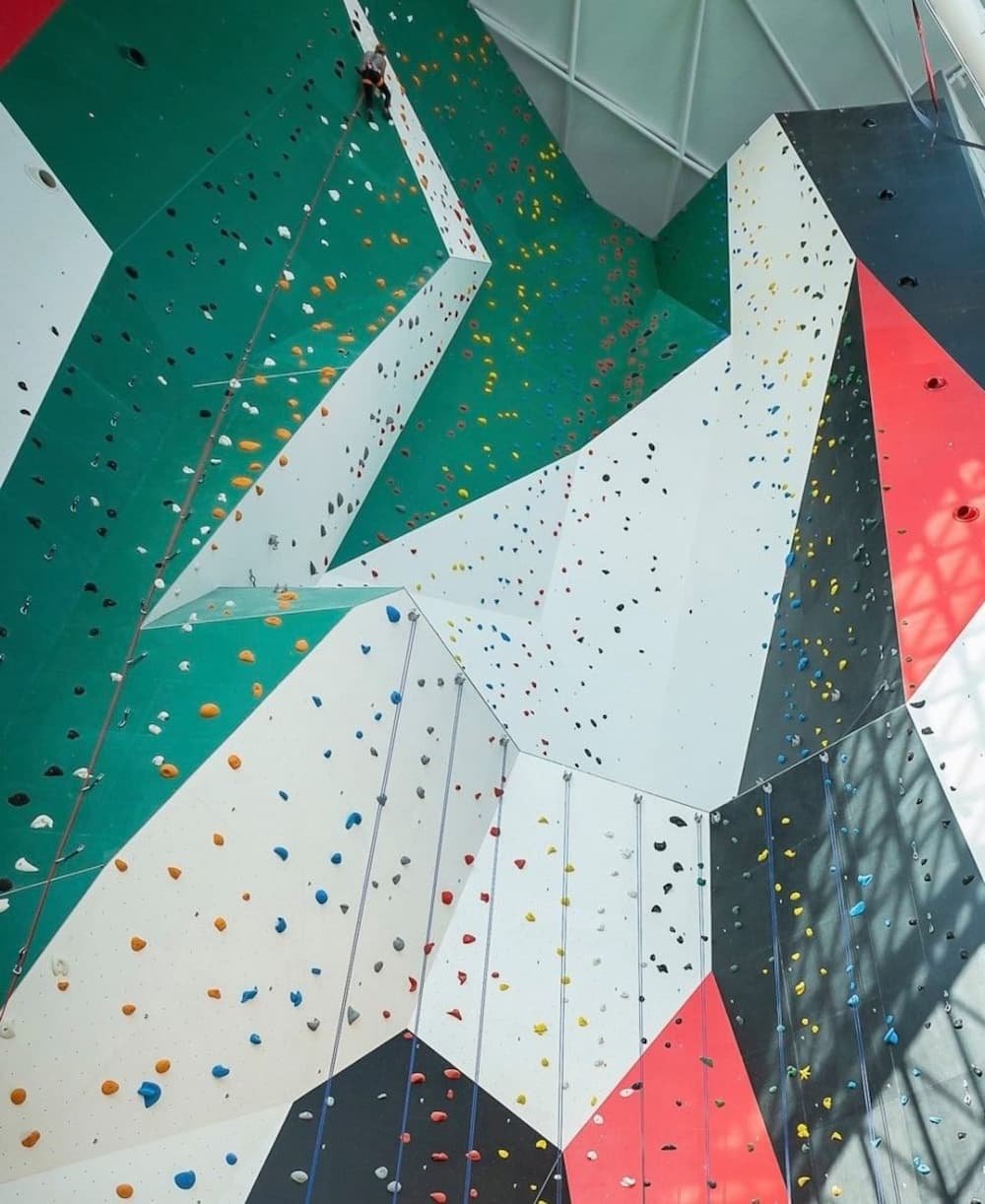 3. The Fountains
After working up an appetite, you'll welcome a relaxing evening at The Fountains. This is a dining destination with a stunning backdrop of illuminated, dancing fountains. There are 19 outlet options for dining, meaning there's something to suit all tastes and budgets. The Dancing Fountains Show happens daily, accompanying both lunchtime and evening meals. Whether you are looking to taste traditional Arabic food, grab a quick bite, or enjoy the best of local seafood, The Fountains offers dining with a difference.
4. The Louvre Abu Dhabi
The Louvre Abu Dhabi is a must for anyone interested in art and culture. The building is an architectural must-see and definite landmark photo-opp. Its beautiful dome roof appears to float serenely above calm waters, protecting the treasures within.
The Louvre Abu Dhabi contains masterpieces from across the world and its works span centuries. There is an abundance of beautiful exhibits from the Arab world, like the unmissable frieze printed with Quranic verses. You can also witness exquisite pieces from China, Europe, and beyond in this world-class collection of art, ceramics, and sculpture.
5. Ferrari World Abu Dhabi
Ferrari World Abu Dhabi is a world-class attraction of a very different type. This is an adrenaline-lover's paradise, with dozens of action-packed rides and experiences. A highlight is Formula Rossa, the world's fastest rollercoaster. It reaches speeds of 240 km/h in just 4.9 seconds and is as close to the feeling of driving a Formula One car as you can imagine.
A day spent in this theme park may be one of the most exhilarating of your life. However, there are more nearby options for thrill-seekers. Yas Island is home to Hollywood-themed Warner Bros. World Abu Dhabi and Yas Waterworld, an epic splash park, as well as Ferrari World Abu Dhabi. Are you game for all three?
6. Yas Marina
Yas Island is more than just parks. There are numerous dining and entertainment options. Another special place to spend time is Yas Marina, where you can see plenty of spectacular superyachts moored. Both locals and visitors love the marina for its relaxed atmosphere and incredible views. This is a great place to enjoy seafood, sunset drinks, and the great company of your traveling companions.
7. The Sheikh Zayed Grand Mosque
Another place to get a fascinating insight into Islamic culture, religion, and architecture is The Sheikh Zayed Grand Mosque. It's one of the world's grandest mosques and is universally considered to be an architectural marvel. With bejeweled columns, marble domes, crystal chandeliers, vast hand-woven carpets, and one of the largest mosaic artworks on the planet, this place is breathtaking.
8. Yas Beach
A trip to Abu Dhabi would not be complete without enjoying at least one of its pristine beaches. A favorite is Yas Beach. This place is great for lounging on the beachside and relaxing in one of its lovely cafes. Sit back and enjoy white sand, serene blue waters, and a tropical vibe. If you tire of sitting still, this is a great place to take part in watersports, with jet skis, kayaks, and banana boats available. There's almost always some beach volleyball going on, too.
Your Abu Dhabi Itinerary
With these eight activities, there's enough in Abu Dhabi to keep you entertained for several days. You might be surprised to know there's even more to explore both in Abu Dhabi and the nearby desert and coast. Why not come and see for yourself all that the UAE capital has to offer?
One of the secrets to not regretting the decision to move to Wyoming is the location you are planning. Many long Wyomingites want to advise all the newcomers to decide first where they have to live, even before moving. The reason is that some people are not ready to live in the middle of the place. However, whether you prefer an urban or rural area, life in Wyoming significantly impacts life.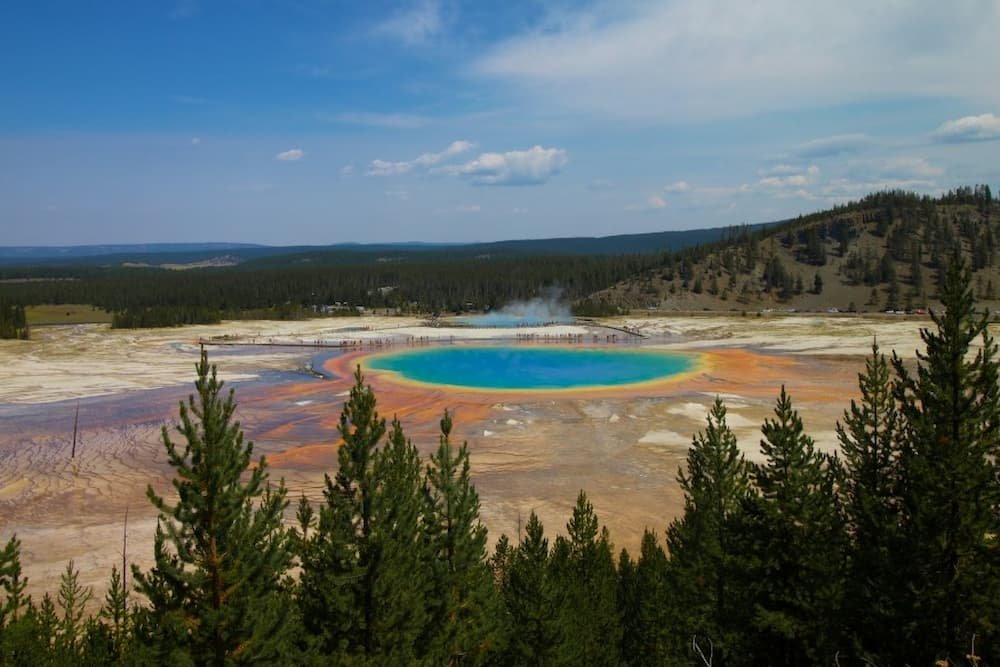 Before moving to Wyoming
There is a great need to check on the state parking restrictions. You must be ready to pay all tolls when traveling.
The best time for moving to Wyoming is during fall, as the temperature is moderate and there is less rain.
If there is a situation where there is no other option, ensure to take all the precautions to provide a trouble-free move.
If you're moving close to the national parks, be ahead of time.
Keep in consideration that Wyoming needs licenses for pets too. You must check your local county office regarding all the rules and regulations for moving your pets.
Climate
It would be best to consider that Wyoming has the windiest and driest weather. Due to the topography, it also has a semi-arid continental climate. In summers, the temperature ranges from 29 to 35 degrees Celsius. However, late spring and early summer include the highest number of participants. Winter months have variable levels of cold. Chinook wind in Wyoming provides warmth in some areas. It's such a dry place as it has less than 10 inches of rainfall yearly.
The thunderstorm's frequencies are high during the late spring and early summer. Along with this, Wyoming is the most susceptible to tornado activity. However, the tornadoes are not friendly towards the west. If you are moving towards Wyoming, visit movingist for further assistance.
Education
In Wyoming, public education is significantly regulated by the state superintendent. The educational policies are all set by the board of education. The University of Wyoming is only one public university in Wyoming. Moreover, there is one private college and seven community colleges.
Transport and roads
The largest airport in Wyoming is Jackson Hole Airport, with over 500 staff. Other airports are Yellowstone regional airport, Cheyenne Regional Airport, Casper International Airport, and Gillette-Campbell Airport.
Wyoming has and passing through it. Wyoming uses the Wyoming state highway system. Along with this, Wyoming includes thirteen national highways and three interstate highways. The state also has some railroads.
Largest cities
Cheyenne, the capital of Wyoming, is the most populated city. It includes over 65000 people. However, as compared to other US cities, the number is minuscule. Laramie, Casper, Rock Springs, and Gilette are the most popular cities.
It's essential to consider that Cheyenne is becoming a not to miss the place, especially for the younger Wyomingites looking for fancy having fun. The city is abode to large bars, the Celtic Music Festival, and the country's largest outdoor rodeo if you can't be bored if you are moving towards Wyoming.
Food
Wyoming is directly defined as "American Western Food." If you are there, try the following dishes here:
Jerky
Trout
Bison Burgers
Elk
Steak
Rack of Lamb
Chicken-Fried Steak
White chicken chili
Rocky Mountain Oysters
Chokecherry
If you want locally fresh food, search for the farmer markets in Wyoming.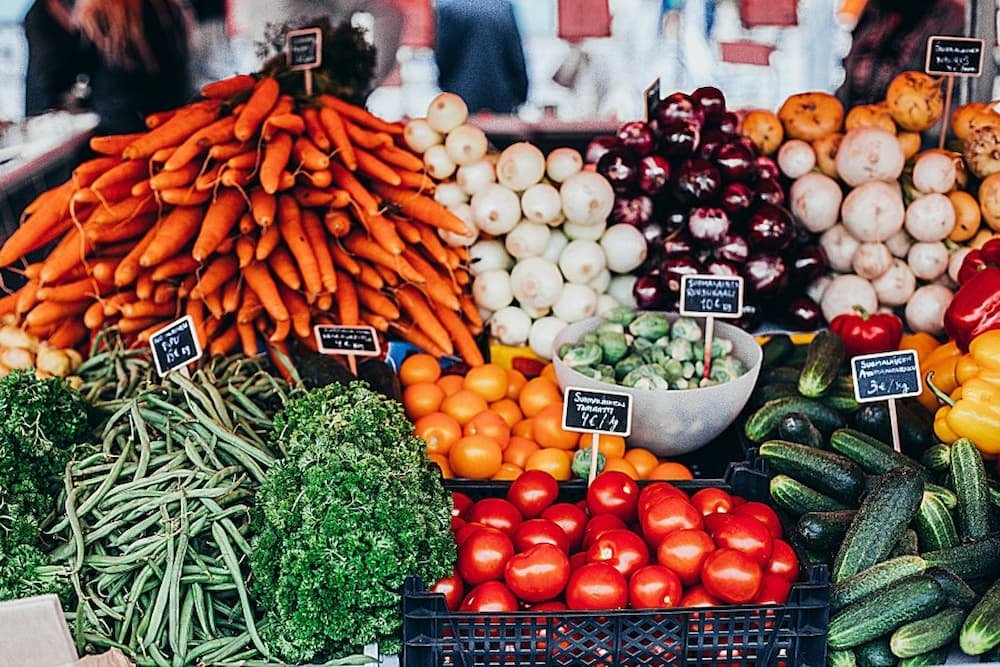 State property
Wyoming doesn't levy a personal income tax amount and doesn't assess taxes on retirement income received from another state. Surprisingly, Wyoming has the lowest property taxes in the United States, as the average tax rate is 0.62%. As a Wyomingite, it's obligated to pay the property taxes. You can pay in two installments; the first installment will be produced by November 10th. However, the other installment will be by May 10th.
Ethnicity and population
In terms of landmass, Wyoming is the ninth largest state. It has the smallest population of any form. Even the wide-open spaces such as North Dakota and Alaska have more population than the Cowboy State. Wyoming's population consists of:
92.7% of White Americans
0.1% Native Hawaiian
2.7% Alaska Natives and American Indian
3.4% Multiracial Americans
20.7% Hispanic
1.6% Black/ African Americans
After moving
Firstly, you must apply for a WY Driver's license as soon as you have secured employment. The prices are different according to the model and make. A flat cost of $9 is fixed to transfer an out-of-state title and $10 to record any lien.
Within 90 days of moving to Wyoming, there is a great need to register the vehicle at the county clerk's office. You also have to perform an emissions test.
Register to vote as soon as possible by using an identification certificate.
Check your trash. If you live away from the city, find a waste management company.
If you have any pets, apply for a pet license soon.
While it's only just the middle of the year, it's not that far from September, when the annual Oktoberfest festival will once again happen after last taking place in 2019.
If you haven't ever gone to Oktoberfest and if you like festivals, drinking beer, and going on trips, going to Oktoberfest is a can't-miss event that you should try to experience once during your life.
Also, because it's the first time Oktoberfest will happen again after being canceled for the last two years, Oktoberfest 2022 is bound to be an incredibly fantastic, festive, and historical return.
If you still aren't convinced, but you feel like it's something you might consider, we'll help you decide by giving you the top reasons why you should experience Oktoberfest.
1. There's no party like an Oktoberfest party in Munich
Airports often have a somber and professional ambiance. On trips, you typically can't wait to get away from the airport to experience the culture truly.
But, when you land at the airport in Munich, especially when it's Oktoberfest, you can enjoy your trip immediately by going to Airbräu, Europe's only full-scale brewery and beer garden, found in the airport. Of course, it's only an intro, but it's a great introduction to how awesome Munich is.
Once you get there, you can enjoy the covered outdoor beer garden where you can enjoy Bavarian food and authentic beer.
So, before the plane lands, make sure to be prepared to have a great time at the airport.
2. Simply because it's a beer festival
Beer is always great. Festivals are great, too. But, when you combine both of them in a festival of beer, it makes for a very incredible, unique, and once-in-a-lifetime experience.
It's an event where you can drink your fill of all the best beers with different names, characteristics, and flavors. You can also drink your beer with the locals and other tourists, hear different stories from people from all over the world, eat delicious food, and have a different experience at every tent.
What's not to like, right?
3. An original Oktoberfest experience
Of course, you've heard about an "Oktoberfest" happening somewhere near where you live, right? While it has the same name and you can drink a massive amount of beer, those might be the only Oktoberfest things about it.
When other organizers in different parts of the world do their own version of the event, they don't come anywhere close to the original, most incredible, and authentic Oktoberfest held in Munich.
Sure, you can have an alright time at your local Oktoberfest. Still, it's nothing compared to the real experience when you go to Germany and experience the real deal.
4. Great beer
It's not just about ludicrous amounts of beer. It's about ridiculous amounts of delicious locally-brewed beer. Here's a trivia, they have had regulations in place since the 16th century to ensure that the beer quality at Oktoberfest is top-class. It's called the Bavarian Purity Requirements, which means brewers can only use water, hops, and barley to produce Bavarian Beer.
Furthermore, the quality of the beer is top-notch because not just anyone can supply the beer. Every Oktoberfest, the beer only comes from Munich's six local breweries, namely, Augustiner, Paulaner, Spaten-Franziskaner, Löwenbräu, Hacker-Pschorr and Hofbräu.
It's not just good quality. At Oktoberfest, when you drink, you DRINK. You can only order beer in a "Mass", which is a liter of beer. Yes, a whole liter for a single order.
5. The food is just as great
The Oktoberfest may be known more as a beer festival, but the food at the Oktoberfest is no slouch. Actually, people go to the Oktoberfest for the food as much as the beer.
When you arrive, you can enjoy Bavarian cuisine. That's all kinds of sausages, chicken, pork knuckles, wiener schnitzels, and all types of hearty and tasty German food. The best thing about it is this kind of food goes great with beer.
After that, don't forget to enjoy pretzels and sweet mustard for dessert.
6. Dressing up
One thing that makes the Oktoberfest really unique and extraordinary is that everyone dresses up for it. And no, we don't mean dressing up as you would for nightclubs.
At the Oktoberfest, it's a tradition for men to wear lederhosen and ladies to wear a dirndl. If you want an authentic experience, we recommend getting one in Munich before going to the Oktoberfest.
It's not that expensive to get a really good dirndl or lederhosen, but it really spices up the experience. Usually, you can get a lovely outfit from €20 to €500.
7. Gemütlichkeit
Gemütlichkeit is a German term without a direct English equivalent. It's because it's something you can only realize and understand when you're experiencing it. Generally, gemütlichkeit is a feeling of warmth you get when you're having a good time with great friends. It's feeling like you belong. Sure, you might never meet the other people you meet inside the tent again. But, as it's happening, and you're enjoying the beer and food, having stories with people, and listening to good music, gemütlichkeit is a priceless experience.
There are many reasons to go to the Oktoberfest. Still, the best one is that it's an extraordinary experience that you can only authentically enjoy in Munich. Of course, make sure to talk to your Oktoberfest tours provider to be prepared with everything you need to know and plan the best Oktoberfest experience from the moment you arrive at the airport to the moment you leave.
The travel industry has suffered in the past couple of years, both nationally and internationally. The pandemic shut down border crossings between some countries. Here in the US, many families and individuals didn't want to travel unless they had to.
Now, state governments have dropped most restrictions. If you have received a Covid-19 vaccine and a booster shot, you probably feel okay about traveling again and taking a vacation this year. If you love to travel, you likely miss your yearly trips, either alone or with the family.
If you have the money in 2022, now can be a great time to scratch that itch if you're got some serious wanderlust accumulating. With the spring season going strong, the weather is heating up, and the open road calls. Let's look at a few places you may want to visit here in the US if this is your year to travel.
Branson, Missouri
Branson, Missouri, is an unexpected treat. It's a slice of Americana that's great for people-watching or checking out the shows. The Dolly Parton's Stampede Dinner Show is a favorite, or you might go for the Jesus show at the Sight and Sound Theaters location.
You can find lodging options to consider in Branson depending on whether you want something posh or rustic. If you want to stay in a cabin, that won't cost you as much, or you could go for a high-end hotel if you don't mind digging deep into your wallet. This is a fun, family-friendly place that time forgot, as you'll quickly realize when you see names like Yakov Smirnoff on the marquees.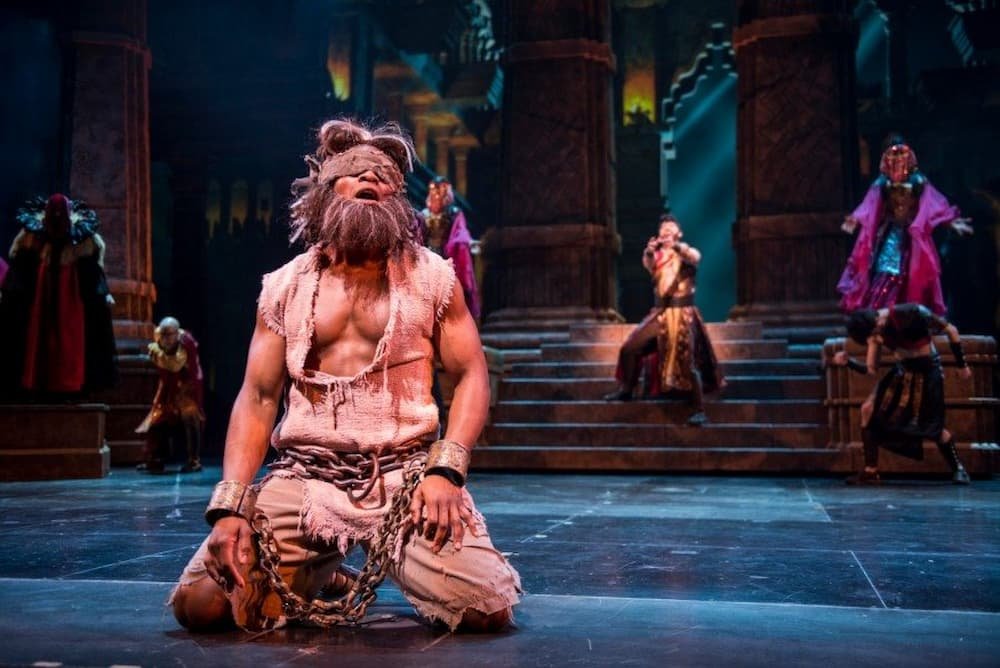 Chicago, Illinois
If you have never been to Chicago, it's one of America's best and brightest cities. It's not so much fun in winter when the wind comes whipping off the lake, but in the spring, summer, or fall, it's hard to beat.
You can enjoy some of the local delicacies, like their deep-dish pizza. It's not much like a slice you'd get in New York, but the residents swear by it, and it's hard to argue with them.
You might go to a Cubs or White Sox game. The White Sox should compete in the American League Central this year, and Wrigley Stadium, where the Cubs play, is one of the sport's most iconic venues.
New York City, New York
Speaking of sports towns, it's difficult to beat the Big Apple if you want to go someplace to catch a ballgame. The Mets and Yankees should both be tough to beat in 2022. You might check out a tennis event at Arthur Ashe Stadium instead.
If you are not into sports, you can check out some of the most fashionable neighborhoods and do some window shopping. Maybe you'd like to walk through SoHo or Chinatown. Little Italy is a great place to stop for lunch, where you can sit down at one of the few remaining traditional red sauce joints and watch the people walking by as you have a glass of the house merlot.
There are great museums, like the Met or the Guggenheim. You can go to Times Square and see it lit up at night as the tourists stream by. Maybe you'll head to the Blue Note and catch a live jazz performance, and you can finish your evening with a nightcap at the Thirsty Scholar in the East Village.
Los Angeles, California
LA is all about the glitz and glamor. You can head to Chavez Ravine and catch a Dodger's game if they're in town. LA might very well lock up another World Series this year, and a Dodger dog is the quintessential ballpark food.
You can walk through Echo Park and sit under the shady palm trees, or you can catch the bus out to the beach and get a tattoo to commemorate your time in Santa Monica. Some of the great tattoo artists live in Los Angeles, and they'd be happy to decorate you according to your whims.
You might go to Canter's if you're into the best bowl of matzo ball soup on the West Coast. You can head to Hollywood Boulevard and hop on a bus that will show you where the movie stars call home, both those of the present and past. The LA nightlife is legendary, whether you're into shooting pool, sampling artisanal cocktails, or seeing live music.
2022 can be your year to travel again and to remember the joy and unique experiences the open road brings.
As an expat, it's essential to consider the benefits and disadvantages of living in Panama before moving there. The decision to relocate abroad is never easy, but having a clear understanding of life in Panama can make it easier to decide. Let's explore how living in Panama affects expats.
Pros
Reliable Power & Water
Panama is a country experiencing rapid economic and infrastructure growth. The water and power systems are being expanded to support the growing population, and this means that the entire country has access to reliable water service and power distribution. If Panama is not for you and you're looking for countries with reliable water and power, you might want to check residency requirements for Spain.
Known for Mountains & Beaches
Panama is known for its mountains, beaches, and rainforests. It's the perfect place to live if you want to enjoy nature regularly. There are many opportunities to hike, camp, and enjoy the outdoors throughout the year. There are also a lot of opportunities to enjoy arts and culture in Panama. Many museums and art galleries allow you to explore what makes this country unique.
Affordable Cost of Living
If you're looking to stretch your retirement savings, Panama is a great choice. It's a major tourist destination and a financial hub, which means that the cost of living is competitive compared to other countries.
Excellent Retirement Benefits
Retirees are especially attracted to Panama because of the many benefits they can get while living here. This includes financial incentives and discounts on utilities, entertainment, health care, and more. Let's take a closer look at some of the advantages of retiring in Panama:
Financial Incentives
Pensionado Visa – It allows retirees or those who have a pension to live in Panama with all the rights afforded to Panamanian citizens without giving up their citizenship. This visa also grants them many beneficial tax exemptions.
Friendly Nations Visa – This visa allows citizens from certain countries (such as the US) to reside in Panama indefinitely, as long as they meet specific requirements. This visa also offers many tax exemptions.
Safe for Expats
The crime rate is much lower than that in the United States, so there is little danger of being robbed or assaulted. There are no hurricanes or earthquakes, which helps keep the city safer from natural disasters. The people are friendly, and there is a strong sense of community, making it easy to build relationships and make new friends.
Cons
Bureaucratic Problems Are Rampant
As a small country, you would think that Panama's bureaucracy would be efficient. No way. There is no coordination at all between the various agencies here. It's not uncommon for expats attempting to build their dream retirement home to run into numerous obstacles related to conflicting information given by officials.
Slow Pace of Living
If you're contemplating moving to Panama and you're from a country where the pace of living is relatively fast, you may find it challenging to get used to the speed at which things move in Panama.
For example, if you want something done, it's rare for someone to do it quickly or even on the same day. It's common for people to tell you they'll get something done by a specific time or date but not follow through. If you expect that things will be done quickly and are disappointed when they don't turn out as expected, you'll have difficulty adjusting.
Conclusion
Expats living in Panama love the laid-back lifestyle that it offers. On the other hand, a few expats seem unhappy with the pace of living transit and bureaucracy problems. Irrespective of the cons, Panama is a fantastic place to settle down if you can get past the small hurdles.
The country of Spain has plenty of destinations that suit the preferences of every kind of tourist. Whether you're into adrenaline-inducing activities, leisurely road trips, food escapades, or museum exhibits, there's definitely a place for everyone.
If you're up for a relaxing day and want to know more about Spain's rich history and culture, taking a trip to the museum is the best way to spend your time. The country hosts some of the best and most acknowledged museums worldwide, where you can enjoy an extensive collection of arts across the globe.
Barcelona and Madrid are two of Spain's popular cities that contain the majority of these establishments, housing over 50 art galleries and museums alike. The Thyssen-Bornemisza Museum, Prado Museum, and the Centro de Arte Reina Sofia are only a few of the fine museums you can visit in the country. However, we've curated a list of the top museums you can go to while you're in the country so that you can witness some of the world's most cherished art collections and galleries.
1. Guggenheim Museum
Situated in Bilbao and perched on the river's edge, this contemporary and modern art museum is considered one of the 20th century's architectural icons. In fact, it provided a transformative impact on what was once a rather grimy city — a trait by which its detractors praise the building up to this day. Its foundations are chiefly made up of limestone, titanium, and glass, making it a work of art in its respective right.
The Guggenheim museum is home to various exhibitions from the mid-20th century to the present times, showcasing both local and international art by sculptors, contemporary painters, and modern artists alike. One thing you'll need to keep in mind with the Guggenheim museum is its time-limited art exhibitions; make sure to check the museum's official website to know what kinds of art will be up for display during your scheduled trip.
2. Museo Del Prado
Museo del Prado, also known as Prado Museum, is located in Madrid. Many consider the Prado the crowning jewel of all of Spain's art museums. The building also has a rich history tied to its existence, given that Juan de Villanueva crafted its design in 1785 under King Charles II's order. It was made open to the public over 200 years ago for the purpose of parading the royal family's wealth and storing their fair share of art collections.
While the popular 'Royal Collection' remains one of the essential exhibitions in the museum, the Prado Museum's catalog now spans over 20 000 art pieces from the 12th century up until the 20th century — all of which are on display any time of the day.
This only means that you can begin your museum trips admiring the works of Caravaggio or Botticelli, then Bosch, Velasquez, and Goya sometime in the afternoon, only to discover that you have barely scratched the surface. Indeed — there's just too much art to explore in the Prado Museum!
3. Reina Sofia Museum
Reina Sofia museum is a notable modern art museum that holds thousands of fine artworks by popular artists. If you want to know more about Spain's history, stopping by Reina Sofia Museum will let you know more about the country's social and political development over the years. Other than that, it also hosts a library readily accessible to everyone. The library consists of over 3,500 sound recordings and about 100,000 books that focus on art and various topics related to the matter.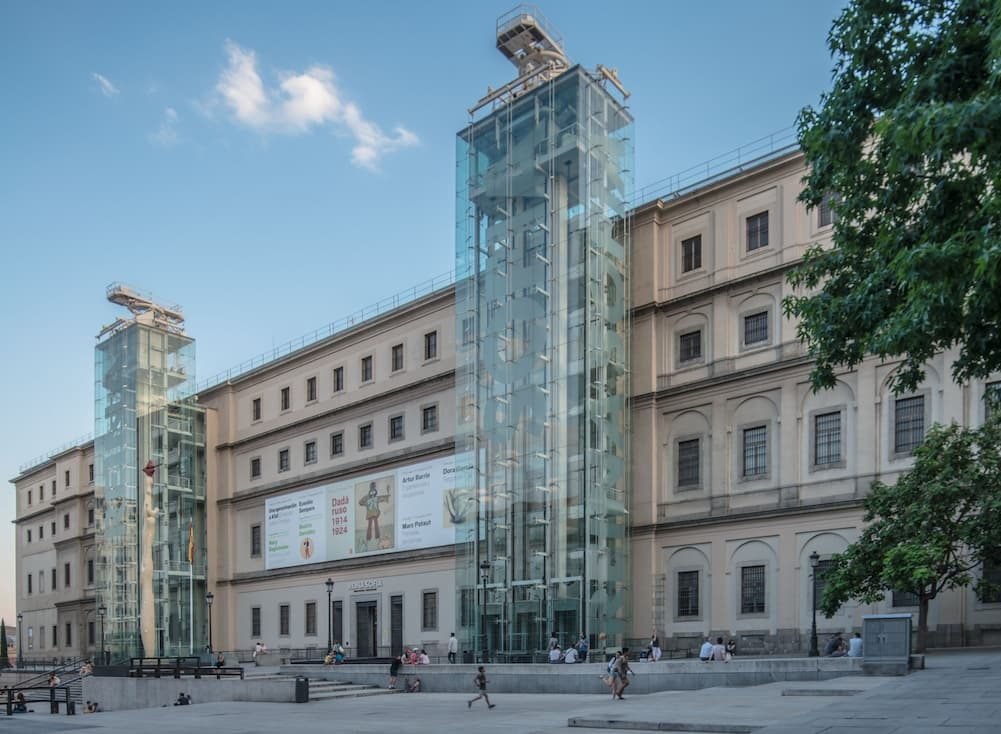 4. Picasso Museum
Who would dare miss the Picasso museum? Situated in the northeastern part of the country in Barcelona, the museum holds over 3,500 artworks and is home to the most comprehensive art collection of Pablo Luiz Picasso's works from the early years of 1890 to 1917. The Picasso Museum is a great destination for artists or people interested in this famous artist's life, especially since it has a wide range of art by Picasso in different periods such as the Las Meninas and more.
Its architecture is particularly impressive, given that you can find five huge palaces of Catalan civic gothic style — no wonder the Picasso museum is one of the most visited establishments in the country.
5. Principe Felipe Science Museum
Apart from art exhibits, this museum located in Valencia offers abundant attractions that can satiate your thirst for enjoyment. Here, you can indulge in scientific activities and interactive exhibitions that primarily showcase today's latest advancements in science and technology.
Be sure to also check out the apartments in Valencia if you're planning to visit this museum to have a comfortable stay while you're in the area.
For sailors, there is truly nothing better than being out on the open water with the wind at your back. A sailing holiday provides the ultimate freedom to explore exciting and unique places across the globe.
Do you live for blue waters and white sails? Our bucket list of sailing destinations is sure to get you planning your next adventure. Take your pick from calm seas, exotic wildlife, and hidden beaches, or follow the trails of famous explorers.
1. Zanzibar, Tanzania
Zanzibar is often referred to as the spice islands. This archipelago, just off the East African coastline, is a premier destination for sailing. A vacation here serves adventure and relaxation in equal doses.
Choose from options for single-day sailing trips or spend an entire week island hopping the sapphire waters. We would definitely recommend taking a sunset cruise in a traditional dhow.
There is plenty to do in and out of the water. Take a tour to Prison Island to see giant sea turtles or swim with Whale sharks off Mafia Island. Browse markets and taste local dishes in Stone town, a melting pot of culture.
2. San Diego, USA – Sea of Cortez, Mexico
For a trip closer to home, you can rent a boat in San Diego and explore the Channel Islands to the north. These 8 islands in the Santa Barbara Channel are an ideal yachting getaway. They offer great weather, watersports, and plenty of accommodation options.
Feeling adventurous? Sail from Marina Del Ray 800 miles along the Baja Peninsula. It takes around 6 days beside a stark desert landscape to reach Mexico's Sea of Cortez.
The Sea of Cortez is a sailor's paradise. There are good anchorages, colorful coastal towns, and deserted islands. Fisherman will find some of the best game fishing here.
3. Greek Islands, Mediterranean
People all over the world dream of sailing on Greece's Sparkling blue waters. Visiting all of the 2000+ islands would take more than a lifetime.
Summer winds are strong around Mykonos, Ios, and Santorini Crater (to the east). This region is better for experienced sailors. To the west, The Ionian islands experience light breezes and ensure easy-going sailing.
There is plenty to do on the Greek Islands. Tour an olive farm or wander the streets of the many charming villages. Skopelos, where Mamma Mia was filmed, is particularly popular. The warm climate and calm seas are ideal for watersports like swimming, kayaking, and jet skiing.
4. The Whitsundays, Australia
The Whitsundays is a chain of 74 islands between Queensland's coast and the Great Barrier Reef. Whitehaven Beach is famous worldwide for its bleached sands. The reefs here are underwater Edens, teeming with tropical fish.
Airlie Bay is often referred to at the Gateway to the Whitsundays. From here you can launch your own boat for a few blissful days of sailing.
If you have limited time, you can get a taste of Whitsundays with overnight trips. Many former racing yachts. offer these shorter excursions around the islands.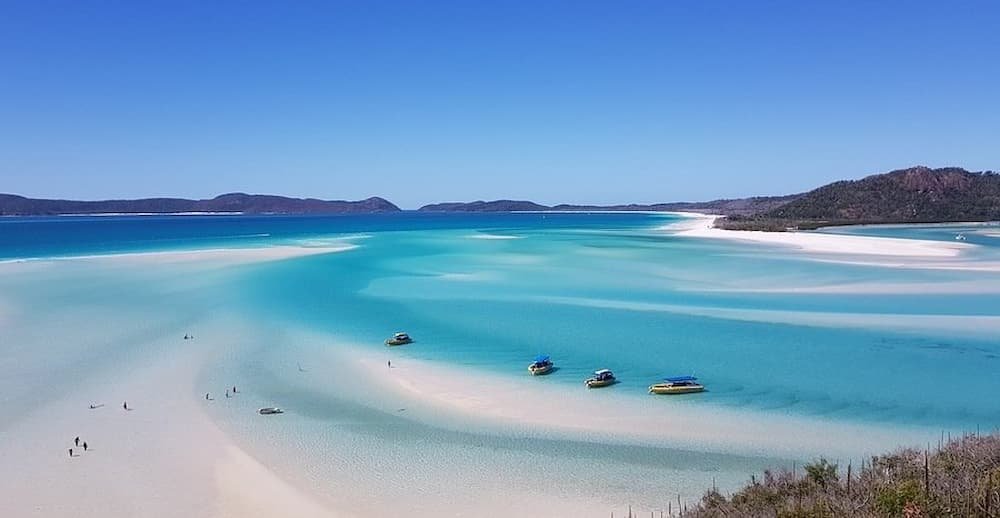 5. The Galapagos Islands, Ecuador
The biodiversity-rich Galapagos islands are famous for inspiring Darwin's theory of evolution. Most of the area is a marine reserve and experiences ongoing volcanic activity. Usually, visitors fly in but you can sail all the way from Ecuador.
Large cruise ships are not allowed in these waters. You can book catamaran tours from the anchorages at Puerto Ayora and Baquerizo Moreno. Active holidaymakers will love surfing, kayaking, paddle boarding, and diving around these islands.
A trip here is your chance to see wildlife that is found nowhere else on earth. Ancient giant tortoises roam the land and marine iguanas graze below the water surface.
6. Southern Georgia, Southern Ocean
South Georgia is a wonderland of glaciers and fjords. The icy waters offer a completely unique experience well off the beaten tourist track. You can sail the 750 nautical miles or book a 2-day charter from the Falkland Islands.
This area is best known for Ernest Shackleton's doomed exploration of the Arctic. Weather conditions are harsh and should only be attempted by well-seasoned sailors.
You can still see the island's long-abandoned whaling stations. Now protected, Humpbacks, southern rights, and sperm whales are frequently spotted offshore. This pristine area is home to thousands of seals, penguins, and sea birds.
Are you tired of the hustle and bustle of busy Greek life and want to find somewhere a bit quieter to go? Do you want to know which Greek islands are perfect for a quiet holiday?
The Greek Islands are one of the most popular tourist destinations in the world. With over 6,000 islands to choose from it's hard to know which are less traveled. This blog post is designed to help you find your perfect island getaway.
We cover some of our favorite lesser-known islands and provide a little information about what they have to offer for travelers looking for an adventure as well as trying to escape the crowds. Here are a few of the best islands that are best for a quiet holiday.
Nisyros
Nisyros is one of the smaller Dodecanese islands, located in the Aegean Sea between Kos and Rhodes. Despite its small size, Nisyros offers plenty of interesting things to do, making it a popular tourist destination. The island's volcano is a major attraction, and visitors can also enjoy hiking and swimming on Nisyros' beautiful beaches. There are also several restaurants and cafes where you can enjoy traditional Greek cuisine.
Nisyros is the definition of a hidden gem. This small, unassuming island in Greece is one of the most beautiful places on earth. With pristine beaches, stunning cliffs, and rolling hills, it's easy to see why Nisyros is a favorite destination for those looking for peace. Getting it is very easy via a ferry service like Let's Ferry which allows you to book a ticket online in a few clicks. If you're looking for an escape from the hustle and bustle of everyday life, Nisyros is the place for you.
Kastellorizo
When it comes to visiting Greece for your vacation many people choose to go to the most popular places and the places that are riddled with tourists. However, for some, this is something that they just don't enjoy, and they would rather be in a place that is more remote and has less tourist action around.
The first Greek island that we have on our list if you are looking for a quiet Greek holiday away from all the tourism is Kastellorizo. This island is by far one of the most remote islands belonging to Greece and has hardly any tourist attractions.
It is located just opposite the Turkish coastline and it's a great place to go if you want to see some of the most spectacular views with some of the most incredible neoclassical architecture. Here you can find a medieval castle that was built by Knights, stroll along with a cobblestone fishing village, and more
Lipsi
Next up, we have the island of Lipsi. This island is one of the most peaceful islands around and is a great place if you are looking to relax and recharge after working for months and months and months.
Here on this island, you'll find some incredible and noteworthy beaches that are crystal clear and a sea that is great for swimming in. Here you can also see delicately decorated churches along the hillsides of the island if you want to do a bit more exploring and learn more about the history that you can find here.
Talk about this island, how many visitors it gets, how busy it is, what attractions there are, what beaches there, what activities there are, best places to stay, etc and give some history about it.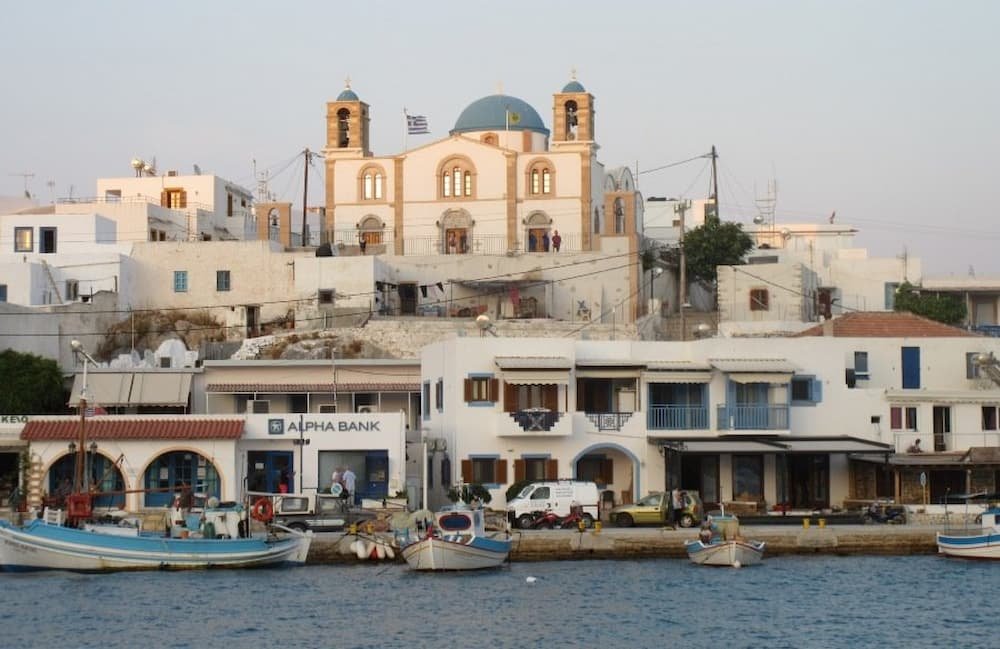 Fourni
Fourni is the next island that we have on our list of Greek islands that are best for a quiet holiday. This island is one of the smallest Greek islands, but despite its size is still inhabited by people. For those looking for a beautiful summer getaway in a place where they can just take time to relax, this is the place to be.
On this small island you will find a handful of beautiful traditional villages and landmark windmills all around. something that you can't miss whilst on this island is tasting some of the local cuisines in a traditional Tavern located in one of the small towns.
Halki
If you are looking for an island that is even more remote, then Halki is the island for you. This island is home to some of the most impeccable and amazing secluded beaches, some of which are only accessible on foot. This means that minimal traffic has left the environment around the island intact and impeccable.
Here, you can also see are the various destination spots such as windmills, bell towers, and even the castle of the Knights of Saint John.
Lesvos
Last but not least is the final island that you should make your way to if you are looking for a quiet Greek holiday in Lesvos. although in the past this island was populated a bit more with tourism, today it is less frequented by tourists as they would rather beyond one of the bigger islands.
However, this island is quite big and has plenty of space to offer an abundance of history, architecture, and geology to its visitors. It is said that tourists were driven away during the refugee crisis however as time goes by the island continues to build its reputation and become more and more popular. If you are looking for a quiet holiday, then take advantage of it whilst you can before it becomes a tourist attraction yet again.