Being the largest and most populous continent, Asia also holds an incredibly diverse and flavorsome cuisine, which many tourists fail to properly explore. Scattered throughout the multitude of countries, are some must-experience gems of the Asian culture which are necessities for any connoisseur. From Bangkok street food to Kyoto fine dining, this list of essential dining experiences will leave any tourist with a new appreciation of the Asian culture.
1. Seafood in Hakodate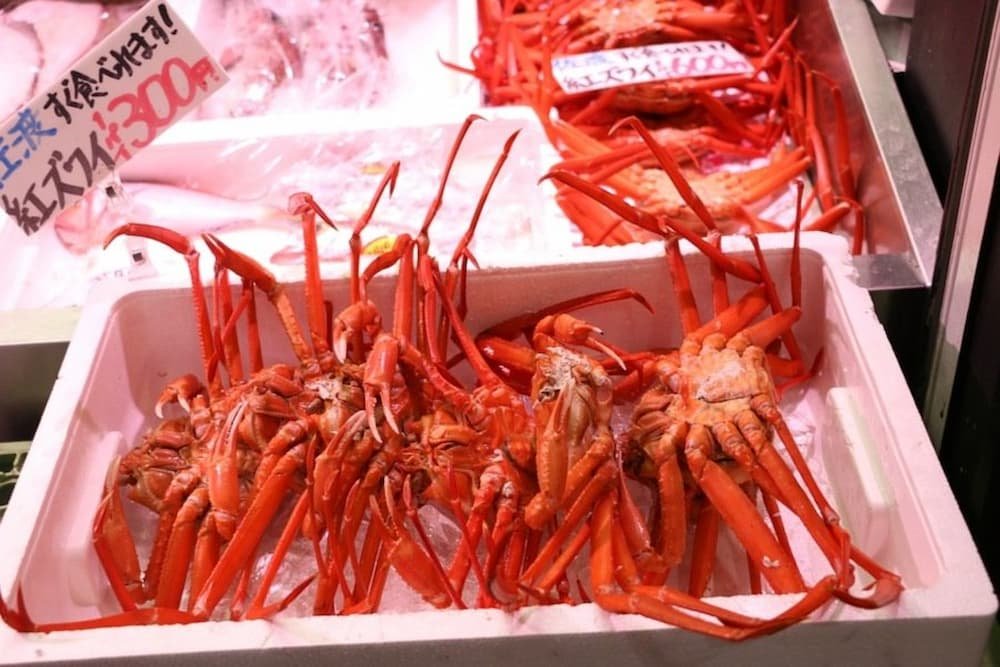 In the southern corner of Hokkaido lies one of the world's most famous seafood markets, the Hakodate Morning Seafood Markets. Spanning across 4 city blocks and clocking over 300 stores the Hakodate markets is home to the freshest, widest arrange of seafood you will likely lay your eyes on. The narrow and congested lanes are bursting with color, radiating from the rows of freshly caught crustaceans. Explore long enough and you will find a pool near the center of the Ekini market, where fisherman catch their feed and present it to a master chef nearby, where he turns it into the freshest sashimi that will hit your taste buds.
2. Bangkok Street Food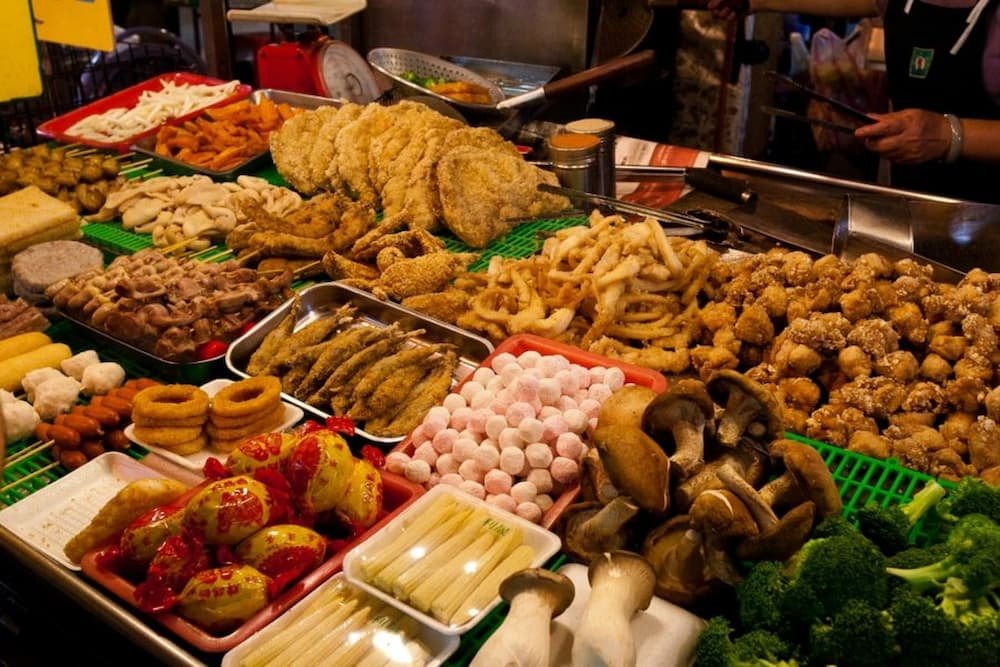 Ranking number 1 in "Lonely Planet's" survey for the top city to visit if you are a food lover, Bangkok is renowned for its outstanding cuisine. In particular, the world-famous Yaowarat street food in the Chinatown district is an absolute must when traveling to Asia. With a mouthwatering variety of Asian delicacies you'll never have to visit a restaurant in this city.
3. Kyoto Fine Dining
If you're looking for a more sophisticated experience, Kyoto is the city for you. Kyoto is home to multiple, brilliant fine dining restaurants whose chefs are able to turn the freshest ingredients into a delectable masterpiece. Paramount to them all is Kyoto Kitcho. With three Michelin stars expect an expensive but world-class meal, encompassing the exquisite and tranquil nature of the Japanese.
4. Tiong Bahru Food Markets
Located in Singapore, the Tiong Bahru Hawker Centre is home to a vast amount of food stalls within a newly renovated, clean and spacious building. Scattered throughout the stalls you will find some must-try dishes, often indicated by the long lines, such as "the best chwee kueh in Singapore" located in Stall #2-5. Other recommended delicacies include roasted duck rice (#02-60), prawn noodles (#02-31) and pig organ soup for the brave tasting! (#02-29)
5. Cygnet Hot-Pot Palace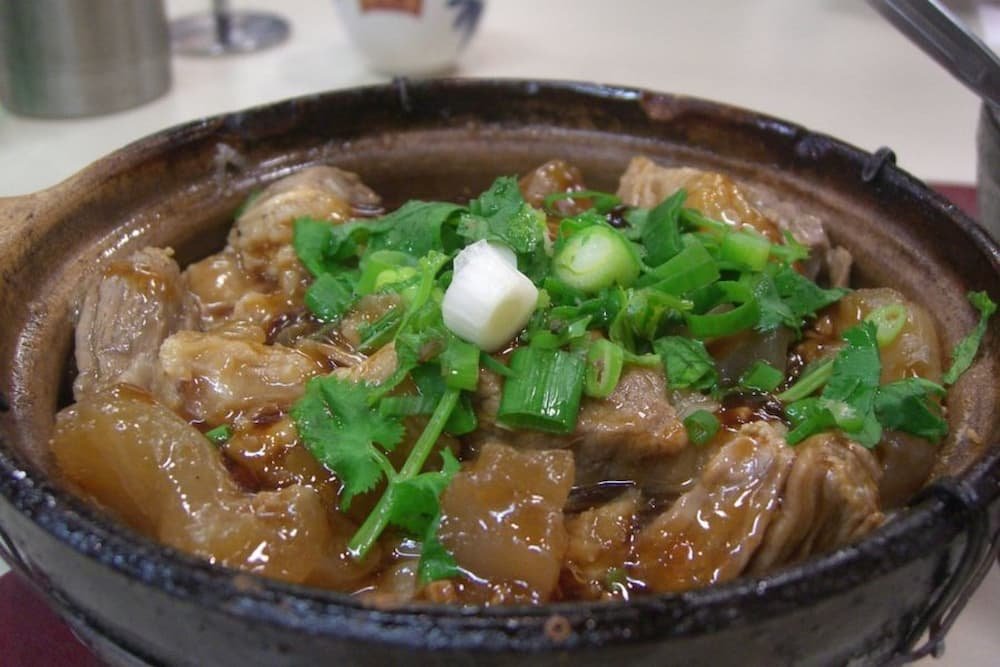 You won't find food more tongue-searing in all of Chongqing than at the notorious Hot-Pot Palace. Hot-Pot palace has multiple branches throughout Chongqing but for the most lavish experience ensure you make the trip to the 6th floor of the New Chongqing Square. Between these dazzling stone walls, red poles and winding corridors you will find house specialties such as the "medicine meal hotpot" and the "red and white composite hotpot", which can bring even the bravest to their knees.
6. Kitchen with a Cause
It has never been easier to do your part for the less fortunate. Kitchen with a Cause believes "an idea can change the world" and strives to achieve this, by employing young adults in poverty and giving them valuable workforce and life skills. While enjoying a delicious and affordable meal, you will struggle to decipher if that fuzzy feeling in your chest is from the contribution you have made to young adults in poverty, or from the hot tikka masala making its way to your stomach. Located just west of Connaught Place, New Delhi, you are sure to be in need of a meal while exploring the famous Delhi Madame Tussauds and the large commercial district of CP. There is no better choice for an affordable, tasty meal than Kitchen with a Cause.
7. Home Finest Saigon Restaurant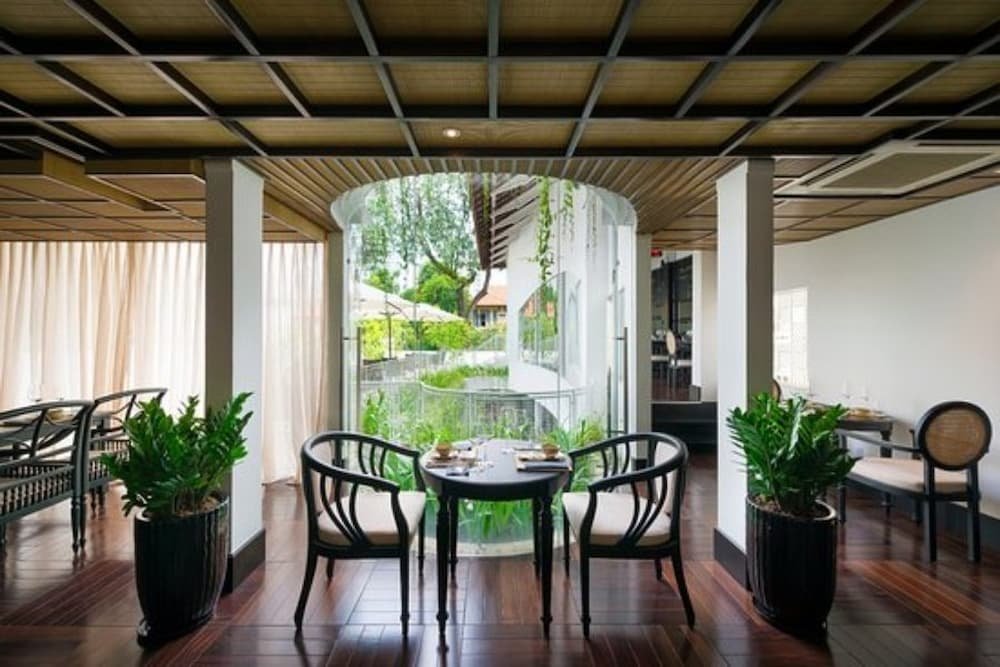 Surrounded by historical schools and landmarks, the Home Finest Saigon Restaurant is an elegant restaurant with exquisite style. The dark earthy tones paired with lush greenery and relaxing water features create an atmosphere of luxury and authenticity. Sourcing the finest ingredients from North to South Vietnam, only the best is fit for the executive chefs, guaranteeing an unforgettable meal. Located on Dien Bien Phu St, District 3, Ho Chi Minh, ensure you drop in for a brilliant Vietnamese dining experience.
8. Wen Shu Monastery
You won't find a more authentic Chinese experience than at the Wen Shu monastery. The grounds range from tranquil gardens to a chattering teahouse. The restaurant within the grounds is fitting of the humble atmosphere of the monastery, consisting of small wooden tables and the monk inhabitants serving as waiters, the meals consist of beautiful fresh and vegetarian ingredients. A beautiful monastery well-worth exploring, with a delicious and authentic restaurant and teahouse, this monastery is a must for the dining experience as well as the insight into Chinese culture offered within the monastery grounds.