There are literally hundreds of things you can do in Las Vegas. It's not the Entertainment Capital of the World for nothing! You'll need a few days, at least, to explore everything there is to explore. Still, being short on time doesn't necessarily mean you can't enjoy the city. Here are a few suggestions to include in your itinerary for a "legit" Vegas experience in just 24 hours or less.
Get a Large Dose of Art
You might be surprised, but Las Vegas is actually a fabulous arts destination. Head on over the East Charleston Boulevard to find Sin City's theatre and arts hub, littered with quirky galleries, shops, and restaurants. You'll also find murals decorating the walls. If you love posting on social media, these are the perfect spots to take some photos.
There are also plenty of museums in Las Vegas, like the Las Vegas Natural History Museum. It's a unique showcase of history, with dioramas and interactive displays for a truly fun and educational trip. History buffs will particularly love the replicas authorized by the Egyptian Ministry of Antiquities, including a recreation of the entrance to the tomb of Tutankhamun.
But the must-visit museum in Vegas is the Neon Museum, which is an exhibit of hundreds of vintage neon signs that adorned Vegas from as far back as the 1930s. You can visit at night to see the signs light up, but you can also drop by during the day if you want to avoid the crowds.
Wine & Dine, Vegas Style
Foodies will surely love Las Vegas because of its thriving dining scene. Steak lovers will appreciate Edge Steakhouse, located in Westgate Las Vegas Hotel & Casino. One bite of their wet and dry-aged prime cuts of Wagyu beef will tell you why it's the most highly rated steakhouse on Tripadvisor. The restaurant also has a variety of scrumptious prix fixe options, a five-course dinner, and an award-winning wine list.
Westgate Las Vegas also has other stellar dining establishments, including the world-famous Benihana. You can also visit Fresco Italiano, Cordovano Joe's Pizza, Nacho Tacos Authentic Mexican, Fortuna, Rikki Tiki Sushi, and more if you want variety. And that's just in one hotel! There are thousands more dining establishments that you can try on your next visit.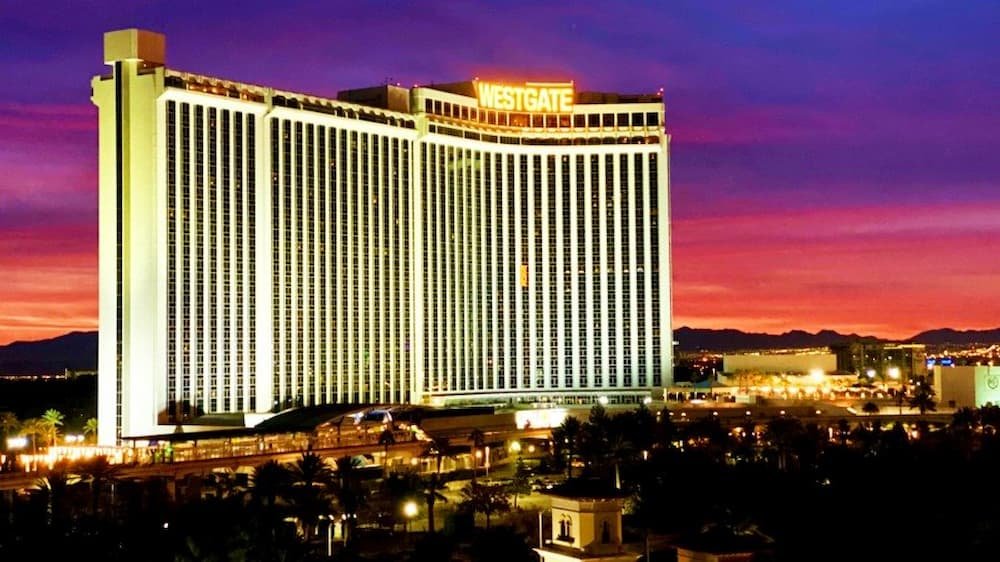 Explore the Strip
No trip to Las Vegas will be complete without visiting The Strip. It's the quintessential Vegas tourist destination, where you can experience the true essence of the city. Some of the can't-miss attractions include the 1950s neon sign proclaiming "Welcome to Fabulous Las Vegas Nevada." You should also check out Madame Tussauds, as well as artifacts recovered from the Titanic, which are on display at the Luxor Hotel & Casino. There are also theme hotels like the Excalibur, complete with turrets, and Luxor's infamous sphinx.
Ride the High Roller & Climb the Stratosphere
These two attractions can be found along The Strip, but they deserve a special mention—especially for thrill-seekers. The High Roller is a 550-foot-tall Ferris wheel, giving you truly impressive views of The Strip and the Las Vegas cityscape. The ride has a total of 28 pods that can carry up to 40 people, and you can even pay an extra fee so a bartender can join you and prepare some drinks!
Meanwhile, the Stratosphere Tower stands at 1,149 feet. It's more than just the tallest freestanding observation tower in the United States, however. It also features a revolving restaurant, where you can enjoy delicious food and spectacular 360-degree views. There are also a total of four thrill rides available. If you're a true adrenaline junkie, try the SkyJump. It's like bungee jumping, but you'll be jumping off the tower itself and hurtle towards the ground at a whopping 40 miles per hour!
Watch the Bellagio Fountain Show & Cirque Du Soleil
The Bellagio is another part of The Strip that deserves a special mention. Indeed, many of Vegas' most iconic attractions can be found in this luxury hotel and casino. Among them is the Fountains of Bellagio display, a dazzling water and lights show that everyone can witness for free. As long as the weather permits, the fountain show happens every 30 minutes during the day and every 15 minutes at night.
If you have a bit of extra time and money, you should definitely catch Cirque Du Soleil "O". This is a special stage at the Bellagio that transforms into a huge swimming pool, where the talented performers circle and twist in a spell-binding performance.
Kid-Approved: Mermaid Show at the Silverton Hotel & Casino
Admittedly, Las Vegas entertainment is skewed in favor of adults. If you're looking for something the kids will love, you should definitely visit Silverton Hotel. Aside from the mermaid show, there's also a stingray feeding activity in the afternoons. What's even better is that both these shows are free!
Sometimes, the wealth of entertainment options in Las Vegas can be quite overwhelming. However, it's also one of the best things about Sin City. There's so much to see and do, so even if you only have a few hours to spare, you won't feel short-changed.