Greg and Emma are a couple who live in Sydney, Australia. Greg was raised down under while Emma migrated from the United Kingdom. Drawn to travel and adventure at an early age they started working in the travel industry not long after leaving school.
Their love for travel escalated and they found themselves always looking for bigger challenges and thrills. They are now enamored by overland travel and in 2009 traveled from Singapore to London without taking a single flight. Most recently they completed an even more epic trip from Cape Town to Singapore, also without a single flight.
They are inspired by Michael Palin's travel documentaries along with films such as Indiana Jones and The Mummy. We are lucky enough to chat with them about their overland style of traveling and get some insight into how they travel.
You can read more about their amazing adventures on their blog One Long Peel.
Here is a video of their first trip from Singapore to London
Our Interview with Greg & Emma
BT: In 2009, you guys traveled overland from Singapore to London over a 14-month period. Then in 2013, you set off on a longer, 18-month overland trip from Cape Town to Singapore. What is the motivation to take on these monumental challenges?
Greg & Emma: Both of us have worked in the travel industry for many years and we had discussed for some time that we wanted to do a journey like this.
Growing up watching Michael Palin's travel documentaries, and marveling in the remote destinations he visited was always an inspiration. You hear people talk about how difficult it is crossing through some of these lesser-traveled countries like Pakistan, and we wanted to challenge ourselves to see if it was possible to do it without taking a flight.
When my (Greg's) long service leave came due, we started planning.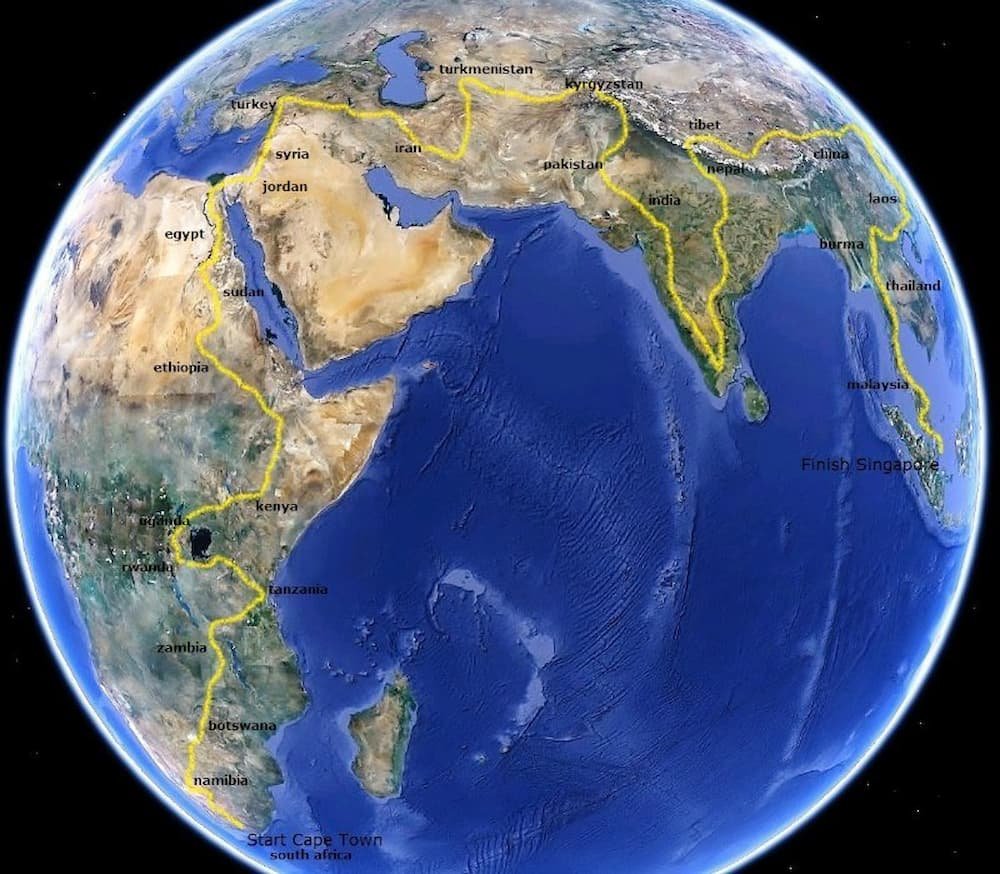 BT: How much of the trip did you book before leaving the comfort of home?
Greg & Emma: We arrived in Cape Town having booked the first four nights in a hostel and a bus ticket to Namibia. The only reason for booking the accommodation and bus ticket was to prove to customs that we had a place to stay and a departure ticket. Everything else was 100% booked on the fly.
This gave us total flexibility to change our itinerary at a moment's notice should we love or loath a particular destination or if we met people along the way. The goal was to travel slowly, not to speed through places just to check them off the list.
We had some loose timeframes due to visas and needed to be in Pakistan by August. Our route was roughly plotted based on crossing borders and we needed to obtain the majority of our visas as we went.
BT: How did you go about budgeting and saving for this latest trip?
Greg & Emma: What we discovered after the first trip is that we could easily survive in these Asian countries on $50 AUD a day as a couple (averaged out). This was an all-in budget, including transport, accommodation, food, and activities. Africa turned out to be a little more expensive so we needed to factor that in.
In the two and a half years between trips, we were both working and tightened the budget considerably. To the point that we would consciously seek out our own bank's ATM to save the $2 withdrawal fee.
Before leaving, we were able to rent out the apartment we own and live in as furnished. Luckily, this meant that we didn't have storage fees and ended up with a small passive income to help with costs also.
BT: How do you go about choosing the places where you stayed?
Greg & Emma: We took a small tent and ended up camping a lot throughout Southern Africa. The price of booking through sites like Hostelworld was much higher online than we could fit into our budget. Often times we would pitch our tent in the yard of a guest house or hostel to save money. This still set us back around $10 – 20 a night in places.
Since our style of travel was very flexible, we mostly found cheap guest houses and hotels along the way once we arrived in a new town. Greg would wander around trying to negotiate a room while I stayed and minded the gear.
Look for the places the locals are staying, not the tourists. We regularly were able to find hotel rooms for cheaper than the touristy hostel. It can be time-consuming, wandering around trying to negotiate a price, but it was necessary for us to stick to our budget.
In Etosha, near Kilimanjaro, we saved a lot by staying in an Islamic hotel. Most travelers avoided it because they had a curfew and didn't serve alcohol so we were able to get a room for half the price.
BT: How did you stick to the budget you set?
Greg & Emma: When you are traveling for a short period of time it might not seem that important to keep track of what you are spending but when you are traveling over many months, it is imperative to write down every dollar you spend.
Every night Emma would tally up the amounts that we had spent on food, transport, accommodation, and anything else. Then I would compare it to our daily budget to see if we were over or under.
There were days in transit that cost more, or we might go over budget by going on a safari. The basic premise was to make sure we were balancing the days we spent more, with days we spent less and doing this regularly so we always knew how we were tracking.
BT: What were the least expensive and most expensive countries you visited?
Greg & Emma: The least expensive country was definitely Pakistan. Here we were able to stay in a hotel for around $8 a night and meals were costing around 90c. Surprisingly, China and Tibet ended up being the most expensive.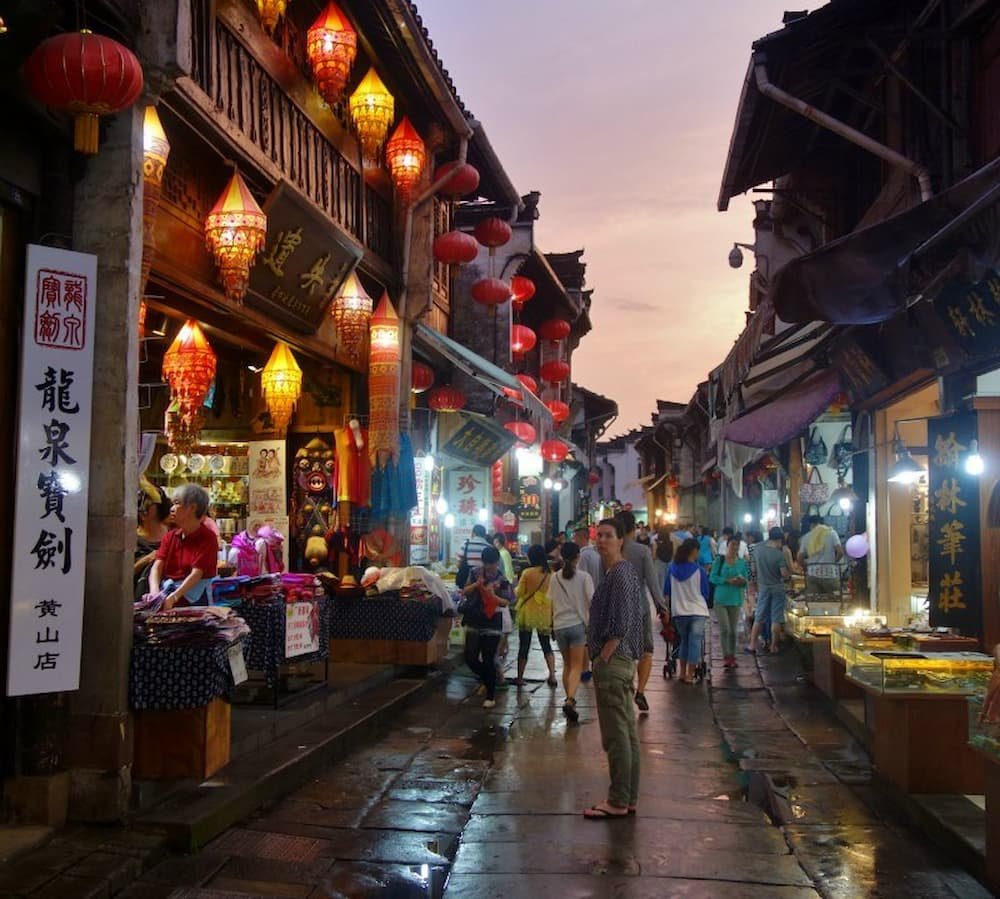 BT: What did you learn about yourselves?
Greg & Emma: With each journey, we grow as human beings, and we learned to be even more patient and tolerant, especially when things are not going our way. It's amazing to reflect on how much our attitudes have changed after these two trips. It brings a certain understanding and acceptance of how different, yet similar, we all are.
BT: Traveling as a couple, would three have been a crowd?
Greg & Emma: For us, not at all! In fact, we actually traveled with a guy we met on the road through Africa for three months and met up again in Nepal for another three months.
It was somewhat refreshing to hear about another person's experiences and to share in their journey.
BT: How did you manage to organize your entry visas? Did you have any difficulties and which were the most difficult countries to enter?
Greg & Emma: It took a fair amount of research to plan out which countries required a visa, along with when and how to arrange them. Central Asia was the most difficult, particularly Iran, Turkmenistan, and Uzbekistan. In these places, we had to nominate a specific date of arrival and the window of opportunity was much more restrictive. Our Iranian visa needed to be picked up in Egypt and we had only 14 days to enter.
You need a permit to enter Tibet and your travel needs to be booked through a certified local agent too. The visa for Ethiopia was very difficult to obtain when you are crossing overland rather than flying into Addis Ababa.
We arrived at the border of Rwanda after 12 hours on a bus at 7 pm in the evening thinking that we could get a visa on arrival (as noted in Lonely Planet). This turned out to be false and it took some serious groveling before border patrol finally let us through.
BT: What were the main methods you used to keep in touch with friends and family back home, and people you met along the way?
Greg & Emma: Facebook is an excellent tool for keeping in touch with acquaintances that we have met throughout our travels. There is no pressure to write and you can somewhat follow each other's journey in the background, and send a message here and there. We have kept in touch with a lot of people this way and reconnected, in person with a few people from our previous trip.
When we had a decent connection, we used Skype to call friends and family back home or to speak with officials when arranging visas.
Contrary to popular belief, the majority of the world now has the internet. Even the guy with a room for $8 a night had WiFi believe it or not.
BT: Did you ever feel scared? What adversities (if any) did you face?
Greg & Emma: Considering the public perception of the places we traveled through you would be led to think it was a frightening experience. To be honest, there were only a few scary situations.
Just prior to our arrival in Pakistan, 10 foreign climbers were killed by militants in the area we were to visit. Tensions were certainly high but we didn't have any issues ourselves.
During our trip to the Danakil depression in Ethiopia, we had an armed escort, which was a little unnerving, yet somewhat comforting too.
Another time we felt a little fear was when we arrived at the railway station in Dar es Salaam at 2 am in the morning. We were advised by the local station manager not to go outside as there were 'dangerous people' while he made a choking motion with his hands.
As far as adversity goes, we faced a number of challenges throughout the trip. One specific event happened in Kampala, Uganda. I (Emma) managed to bash my big toe against a wall, breaking it. After a visit to Dr Dick (yes that's really his name), I was stumbling through Kampala to get to our next local bus when I found myself alone, surrounded by men.
Distracted and in pain, I lose track of our backpack containing the laptop and other electronics in it. In that split second of confusion, the group had managed to take most of the contents, including the laptop. Not the best of situations, but certainly not the worst thing that could have happened.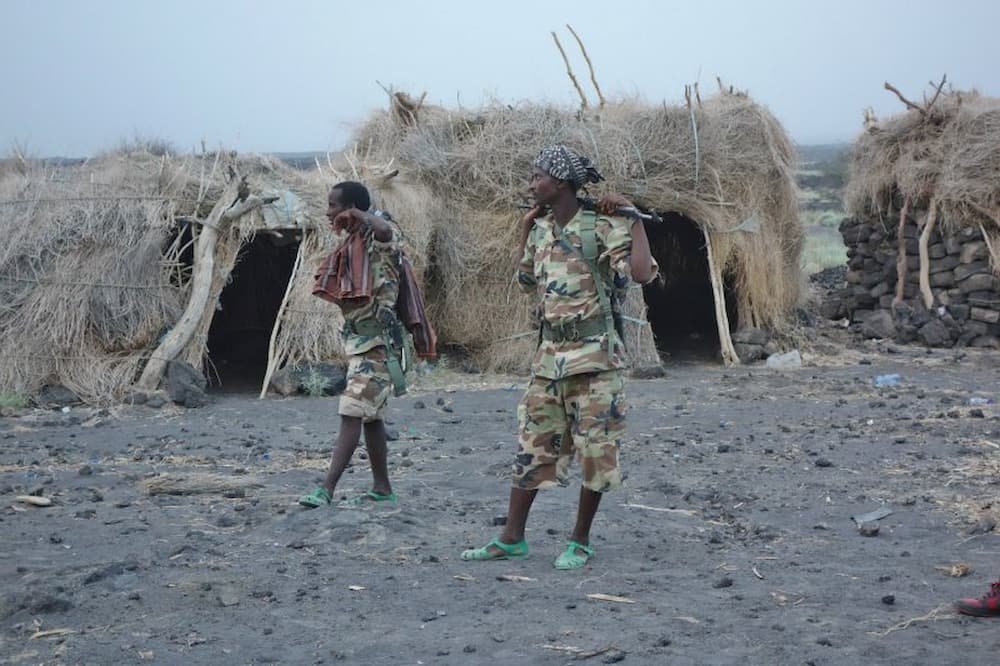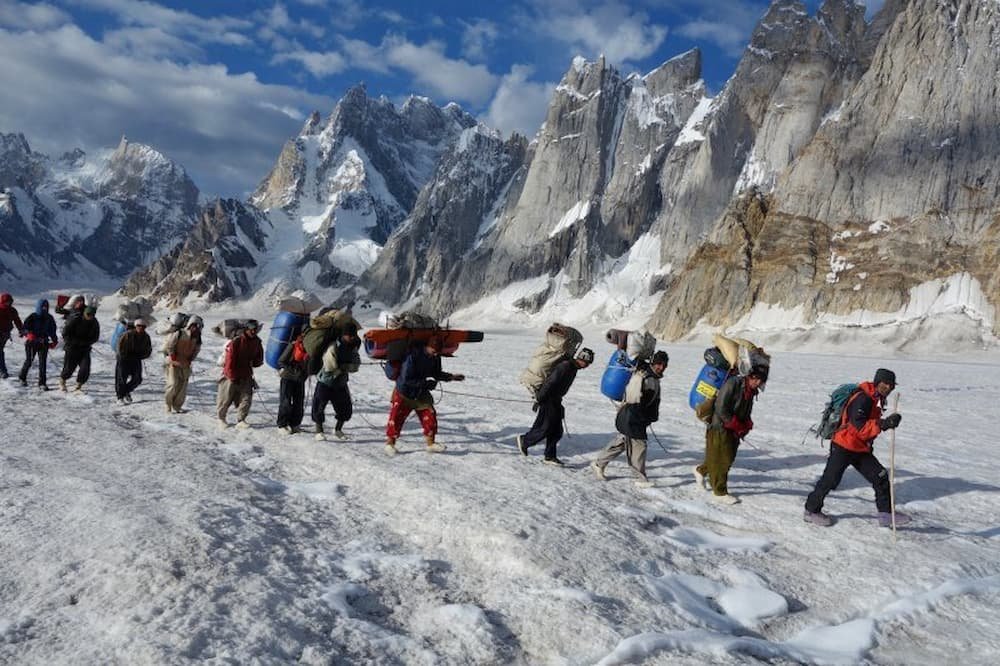 BT: What will you remember most from the trip?
Greg & Emma: By far it would have to be the people we met. The many smiling faces through all of Africa, the hospitality that strangers showed us. Regardless of what you see or read in the media, these people are some of the friendliest, most generous people in the world.
Most have very little, yet are willing to give so much. We have a lot to learn.
BT: Now that you have completed these two massive overland journeys, what's next?
Greg & Emma: We can't say for certain when, but we do intend on doing another trip, and it will most likely be another overland trip. The classic overland that we have been considering is from the tip of South America to the tip of Alaska.
For now, we are doing our best to get back to a normal routine. This type of long-term travel really changes you. You get used to a different pace of life and that's something that is constantly in the back of our minds.
Want more? Here is their latest video of their trip from Cape Town to Singapore