Are you visiting Jamaica for the first time but not sure where to explore? Maybe you've tried a few of the popular places already but don't know where to go next? Jamaica has tons of attractions but all are not easily found, especially those that are located off the beaten path.
If you're looking for your next tropical adventure, you're in luck. Here are 10 things to do in Jamaica. Included are a few obvious and popular choices, along with others that are not that well-known but will certainly be worth your time.
1. Glistening Waters/Luminous Lagoon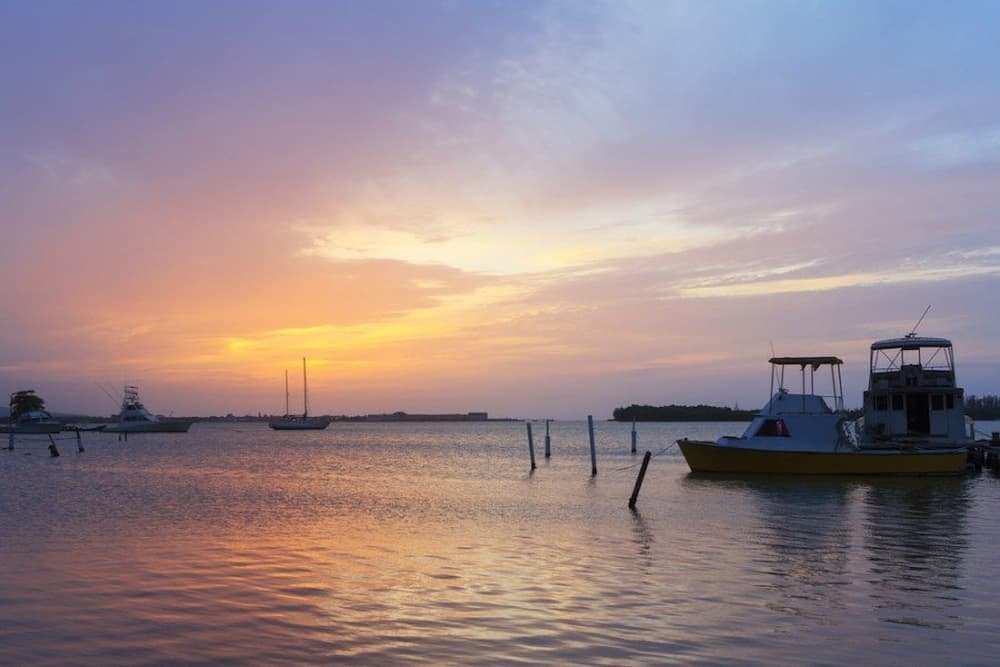 This is one of those attractions to put on your bucket list of must-visit-before-you-die places. Not only is the Glistening Waters of Falmouth, Trelawny the only nighttime water attraction in Jamaica, but it's also only one of three places in the world where you can experience this type of scenery. It's a luminous lagoon, caused by microscopic phosphorescent organisms, which glow excitedly when the water is disturbed. If you love nature, you will certainly be awed by the experience of being surrounded by the glistening waters. If you can swim, you can get even more up close. Accommodations can be arranged with the Glistening Waters Hotel or you can book a tour with your hotel of choice on the north coast.
2. Hope Botanical Gardens and Zoo
If you're visiting the Kingston area and looking for something interesting to do, a trip to the Hope Botanical Gardens and Zoo will be worth your while. It's the largest of its kind in the English-speaking Caribbean and consists of a number of sites within its 200-acre borders, including many of the gardens, which are free of cost to explore. While there is an entrance fee for the zoo, you will love the variety of animal species on show, including exotic birds, iguana lizards, crocodiles, and even miniature horses. In addition, a kid-friendly space, Funland, was recently launched, featuring various rides, face painting, and other fun activities for the little ones. Other points of interest at Hope Botanical Gardens and Zoo are the Chinese Gardens and a giant maze. Be sure to wear comfortable shoes and light, breathable clothing. You can get refreshments to purchase on-site, plus there is a restaurant on the property, should you get hungry.
3. Floyd's Pelican Bar
One of the most unique experiences you will ever have is being able to kick back with a cold Red Stripe Beer in the middle of the Caribbean Sea at Pelican Bar. It's a delight that has been repeated many times by tourists and locals alike, who have taken the boat trip out to the unique, thatch-covered structure, which was established in 2001. On a lucky day, you might get a chance to see a flock of the majestic Pelican birds near the beach, from which the bar is named. The Pelican Bar is not just for having a beer. You can also enjoy a meal of freshly caught fish or lobster here, as well as some kicking rum punch or just plain water. Found off the coast of the town of Black River in St. Elizabeth, there are a number of tour companies that can get you to the Pelican Bar. Tours are also organized by several hotels, such as the nearby Jakes and several of the popular all-inclusive resorts in Montego Bay, Negril, and Ocho Rios.
4. Doctor's Cave Beach
Definitely one of Jamaica's best-known swimming spots, a trip to Montego Bay will be incomplete without bathing at the Doctor's Cave Beach. A perfect combination of sun, sea, and sand, it is located on the famous Hip Strip in the tourism capital and serves the clients of several hotels built on its borders. There are also restaurants and bars along the shore, ensuring your hunger and thirst can always be satisfied, plus you are likely to hear some strain of reggae music blasting at various points.
5. The Blue Hole
Over the past few years, the Blue Hole near Ocho Rios has gained in popularity as one of the most beautiful attractions in Jamaica, despite not being recognized as an official site by the local tourist body. Its main features include being located in a lush, rainforest-like setting and having numerous cascading waterfalls and swimming holes. It is fed by several springs and provides beautiful tones of blue in the places where the water is deepest. Not only do you get the pleasure of swimming in cool, tropical springs, but you also can dive off some of the cliffs and swing from strategically placed ropes into the water. Some climbing is required so you'll need appropriate footwear. Tour guides on the scene will help you get the best experience.
6. The Blue Lagoon
This attraction might already be familiar to you if you've watched Brooke Shields' movie of the same name. And yes, scenes from the movie were actually shot here. The beauty of the Blue Lagoon lies in the lush surroundings but also in the changing colors of the water that makes it up. It can vary from deep azure to a clear sapphire depending on the time of day and the strength of the sunlight. In addition, the lagoon is a playground for divers. It was once thought to be bottomless but is now estimated to be around 180 feet deep. Oh, there is a legend that it was once the home of a mysterious dragon. No one has seen it in recent times, so no need to worry. This site is located in the beautiful parish of Portland and can be visited via a number of tour companies operating across the island.
7. Rockland Bird Sanctuary
Another attraction for nature lovers, the Rockland Bird Sanctuary will get you up close and personal with some of nature's most awesome flying creatures. These include a few that can only be found in Jamaica, as well as others popular in the North American mainland and across the Caribbean. Most interesting is that many of these birds, which often avoid humans, are completely friendly and unafraid. In fact, you can enjoy the unbelievable experience of feeding a hummingbird by hand. The attraction is located in Montego Bay and can be a little difficult getting to due to its rocky path. But a trip there will be well worth your time. There is an entrance fee, which covers refreshments.
8. Peter Tosh Museum
Jamaica has several musical icons and Peter Tosh is right up there with the greatest of them all. One of the trios that made up the famous Wailers, Peter Tosh was murdered in 1987, leaving behind a musical legacy that continues to influence today's culture (the legalization and decriminalization of marijuana in many areas around the world, for instance). With that said, the launching of the Peter Tosh Museum in late 2016 gives visitors the unique opportunity of seeing into the life and times of Tosh. Interesting pieces that will help to make your trip memorable are Tosh's iconic M-16 guitar and a pair of gold microphones he received while on tour with the Rolling Stones. In addition, there is a gift shop where you can purchase souvenirs that pay homage to the memory of Tosh and the impact of the reggae culture. The Peter Tosh Museum is located on the outskirts of New Kingston at the Pulse Centre on Trafalgar Road. You can find more information on their website.
9. Cockpit Country
This is certainly not one of the most popular attractions currently, but it is one of the most interesting. Visiting the Cockpit Country is for you if you want a unique experience bordering on rural living, the immense biodiversity of the area, and indulging in activities that will get you loving nature all over again. Admittedly, it is not for the faint of heart as the terrain is quite hilly in some areas. And with roughly 500 square miles to navigate, its vastness might intimidate you. However, if you're interested in viewing a wide array of animals and plants, some of which are found nowhere else in the world, as well as learning about the Maroons and their significance to the end of the slave trade, not to mention breathtaking scenes, you should definitely organize a tour to the Cockpit Country. The expansive area takes in portions of the parishes of Trelawny, St. James, and St. Elizabeth.
10. Bob Marley Mausoleum
Bob Marley is easily the most well-known Jamaicans around the world. His musical legacy continues to this day through his children and grandchildren, but you can get a closer glimpse of his life and times of Bob through a visit to his mausoleum. It's located in Nine Miles, St. Ann, the place where the singer was born and buried and features a number of artifacts related to his life and reggae music. Although a little hard to get to due to its somewhat remote location, the Bob Marley Mausoleum can get quite crowded on some days. Check with your tour company of choice or hotel as to when the best times of the day to visit are.
Truth be told, there are a number of other attractions in Jamaica that could have easily made this list, including Rick's Café in Negril, Mystic Mountain in St. Ann, and Hellshire Beach (for fish and festival) in St. Catherine. The list is not exhaustive by any stretch of the imagination based on the high number of explorative spots spread out across the length and breadth of Jamaica, but this is a good place to start.