The benefits of a tropical vacation are many, but especially so if you take one during the winter season. For starters, you'll be able to escape the cold weather and enjoy some much-needed warmth and sunshine. In addition, a tropical vacation can help improve your overall mood and mental state, as well as provide you with a much-needed break from the struggles of everyday life.
So, if you're looking for a way to beat the winter blues, or simply want to enjoy some time in paradise, then consider planning a trip to one of the many beautiful tropical destinations. Here are some of the best winter sun destinations you need to visit this winter season.
Maldives
The Maldives is an archipelago of over 1,000 coral islands (200 are inhabited and only 5 have a substantial population). It is located in the Indian Ocean, southwest of India and Sri Lanka.
The Maldives is one of the world's most geographically dispersed countries, as well as the smallest Asian country by land area and population. With an average ground level elevation of only 1.5 meters (4 ft 11 in) above sea level, it is also the world's lowest country.
The Maldives has a tropical monsoon climate under the Köppen climate classification (Am). The archipelago experiences two distinct monsoon seasons referred to as the Southwest monsoon from May to October and the Northeast monsoon from November to April.
The benefits of visiting the Maldives are its natural beauty, its white sandy beaches, its crystal clear waters which offer great opportunities for snorkeling and diving, its friendly people, and its laid-back atmosphere.
Mauritius
Mauritius is an island nation located in the Indian Ocean, about 2,000 kilometers off the southeast coast of Africa. The country is a popular tourist destination, known for its beautiful beaches, luxury resorts, and tropical climate.
Mauritius is a relatively small country, with a land area of only 1,860 square kilometers. Despite its small size, the country is home to a diverse range of cultures and religions. The majority of the population is of Indian origin, but there are also significant populations of Chinese, Creole, French, and Muslim Mauritians.
The official languages of Mauritius are English and French, but the most widely spoken language is Creole.
Mauritius is a relatively safe country to visit. crime rates are low and the government has effective law enforcement and security measures in place. However, visitors should take precautions against petty crimes such as pickpocketing and theft.
Mauritius has a tropical climate with warm weather during the winter season. The best time to visit Mauritius is from May to December when the weather is cooler and drier. There are many wonderful beaches you can explore there.
Bermuda
Bermuda is a beautiful island destination that offers visitors a wide range of activities and attractions. The island is home to some of the world's most stunning beaches, as well as a variety of historical and cultural sites. Bermuda is also a great place to enjoy outdoor activities such as hiking, biking, and golfing. If you are searching for a way to spend the winter season at a tropical destination, Bermuda may be the best option for you.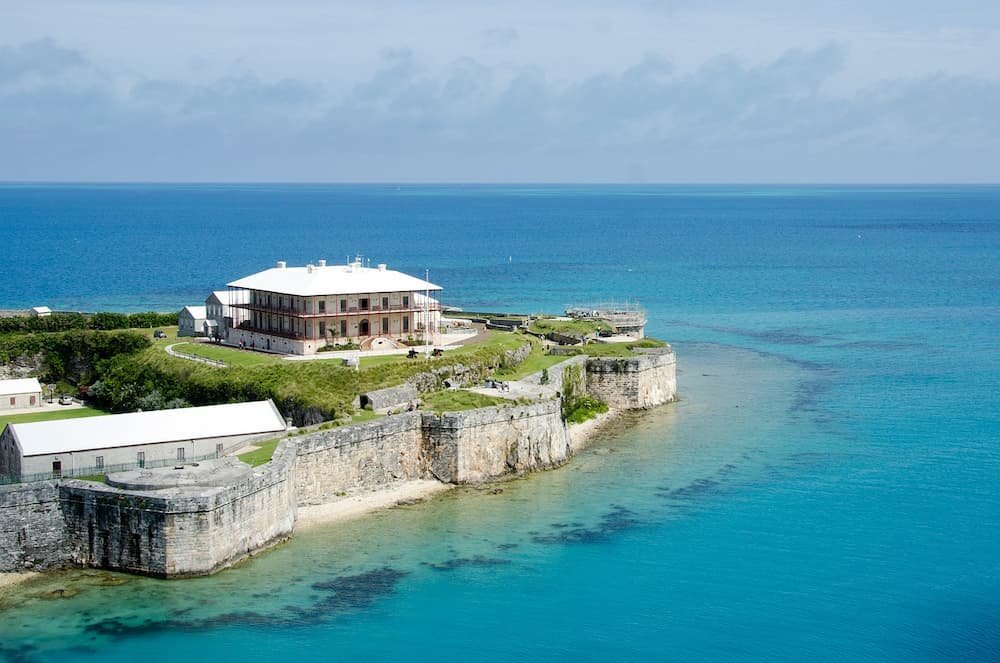 If you do not love winter, then a tropical vacation during the winter months is exactly what you need. Today, we discussed some of the best tropical destinations you can visit this season. The temperatures there are above 25 degrees Celsius and that means you will forget the winter struggles at home. Just try your best to plan the vacation and research the resorts and towns you want to experience.