Are you new to travel? Feeling a bit intimidated? We understand that traveling internationally can be a little overwhelming, especially if you are going at it alone. Safety is always one of the most important things to take into consideration when picking your next destination, but this is particularly true if you are looking for a place to get your feet wet in the traveling world.
We understand all of this and have put together this list of the top 20 safest countries to visit to help you pick the perfect place to go. We have included some options from every corner of the globe, so you are not limited to one geographic region. This is only the beginning though! The world is full of beautiful, fun and safe places to check out. Our hope is that this list will at least give you a good starting place.
Remember, there is no place in the world that is totally free of crime. No matter where you are, whether traveling or in your hometown, you should take certain precautions. Don't flash expensive accessories, store your money somewhere safe, and be aware of your surroundings. Also, before you leave for wherever you are going, educate yourself a bit on the current situation in the country, so that you can make sure no new issues have popped up.
Regardless of where you are headed, never let your worry overtake your positive. There are amazing adventures to be had all over the world! Don't let your fear get in the way of experiencing it all firsthand.
1. Japan
Japan, once ranked as the safest country in the world, prides itself in making tourists feel safe, particularly as the Government pushes to double the number of visitors it has each year by 2020. Homicides are virtually unheard of in this peaceful country and the country has an excellent reputation as being safe for female travelers. This country also happens to be one of the most beautiful and peaceful places to visit in the world, with scores of options, from bustling Tyo to serene Kyoto.
2. Hong Kong
Hong Kong is a ton of fun, with different options to please every taste. Don't let this busy, crowded city fool you, it is one of the safest places in the world to travel. Hong Kong's impressive public transport system has a reputation for also being one of the safest in the world. Do pay attention to counterfeit money, as this does continue to be an issue, regardless of how secure the country may otherwise be.
3. Singapore
Singapore is a stunningly beautiful destination and also happens to be one of the safest places in the world to travel. Almost immediately after stepping off the plane, you will experience a high level of security, with well-respected police officers diligently inspecting passengers. This city is also noticeably organized and clean, making it easy to get around. With safety comes tight rules, however, so make sure to abide by the strict laws, particularly in regards to drugs.
4. Switzerland
Neutrality is king in Switzerland! This country experiences little internal and virtually no external conflicts, making it one of the safest in the world. Switzerland is busy focusing its energies on the positive and the beautiful. You will be greeted by awesome public transport, which effortlessly takes you through the stunning Swiss Alps.
5. Slovenia
Slovenia has time and time again been included among the safest countries in the world, as a result of its minimal crime rate and reliable police force. Slovenia's infrastructure is sound and the country is easy to get around. This country is crazy beautiful and off the beaten track, allowing you to enjoy hidden gems in relative peace.
6. Czech Republic
One of our top countries to visit in 2018, the Czech Republic is also one of the safest in the world. The Czech Republic is a European tourist hotspot and along with this comes petty crime, particularly in Prague. Other than this, though, the country is calm and peaceful, with the biggest risks being traffic accidents.
7. Iceland
Iceland is similar to Scandinavian countries in as much as crime is essentially non-existent. Regardless of whether you are in Reykjavik or out in the rural countryside, you have essentially nothing to be concerned about in relation to safety. This is great news because Iceland is incredible. Check out the northern lights or hike a glacier; spend a day at the blue lagoon spa or party the night away in cool Reykjavik. Whatever your preference, Iceland is the place to be.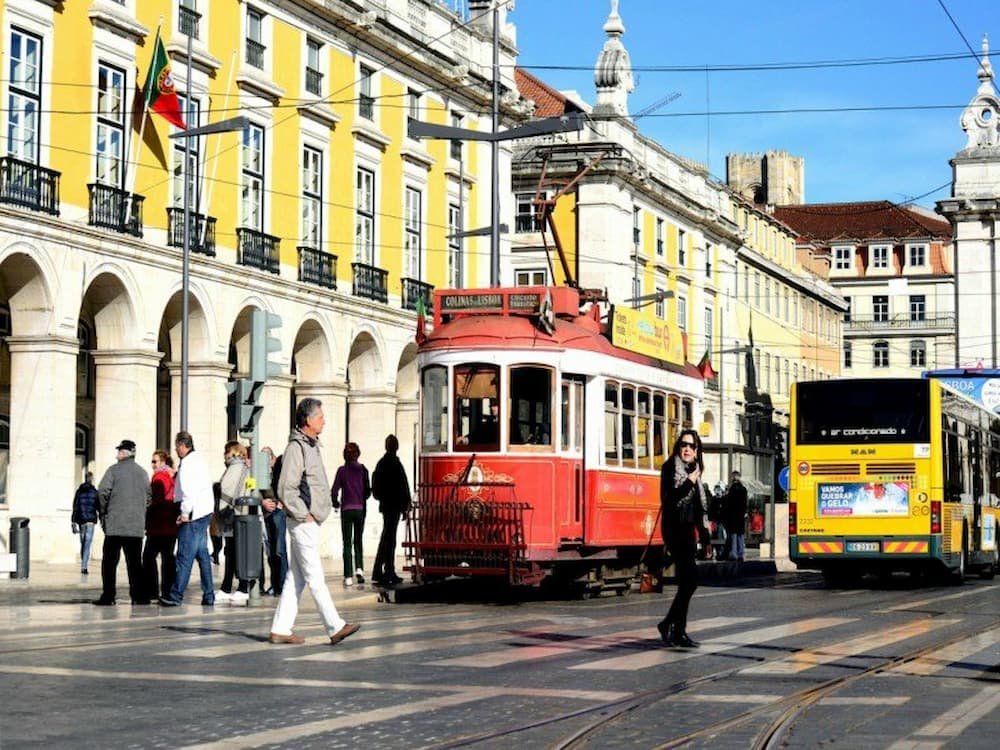 8. Portugal
Portugal is as safe as it is affordable. This country has some truly amazing sites and you can get around at a fraction of the price of other European countries. Do, however, pay close attention when crossing the road or driving, as the Portuguese have a reputation for being some of the most aggressive drivers in the world.
9. Luxembourg
The small country of Luxembourg is another of Europe's safest choices. This is a melting pot of a country, home to people from nearly every nationality, creating a unique, rich culture. Luxembourg is also the heart of Europe, easily accessible from anywhere on the continent. Don't pass over this country, which offers nearly as much to see and do as its larger European counterparts.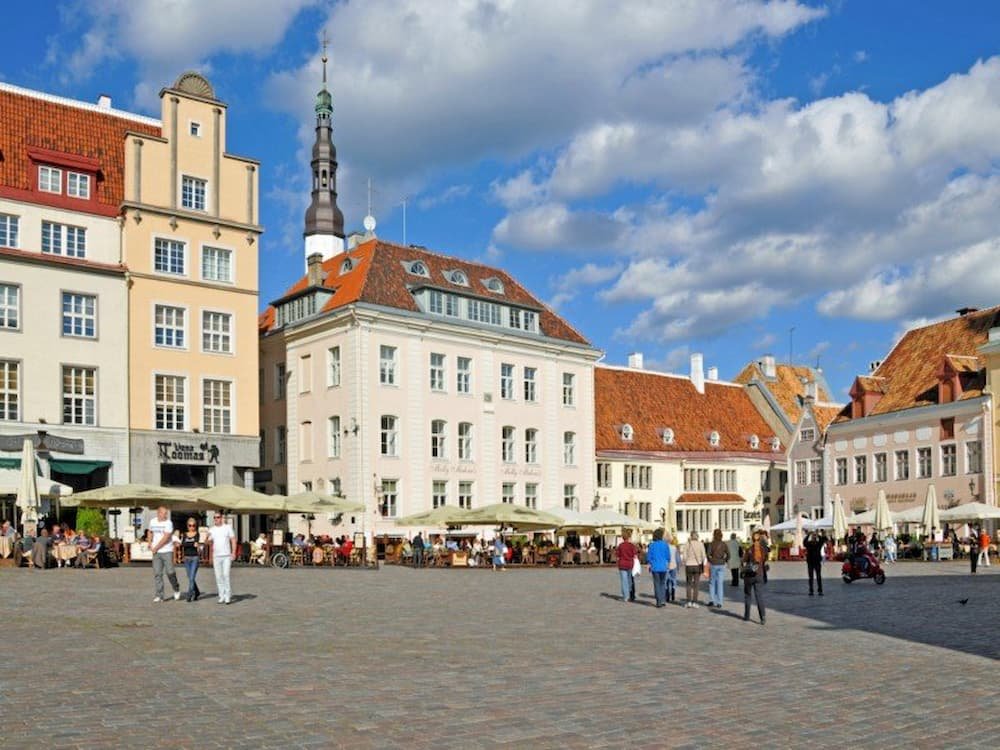 10. Estonia
Estonia gives you the unique opportunity to visit a country with few tourists, where you can feel as though you have the whole place to yourself. The great part about this country is that you can be almost entirely alone, yet incredibly safe. Locals are friendly and helpful and will go out of their way to make you feel at home. Crime rates are low and the country has no major ongoing internal or external disputes.
11. Netherlands
The Netherlands is gorgeous and inviting to tourists. The Dutch pride themselves on their openness and acceptance of different cultures. Even as a small country, the Netherlands has opened its doors to nationals from all over the world. The police are also extremely helpful and reliable and all speak English. Don't take advantage of Dutch open-mindedness, however. Be respectful of the limits and the culture of self-regulation that has been put in place in this really amazing country.
12. Canada
Canada is much larger than its southern neighbor and significantly safer. In comparison to the United States, violent crime in Canada is minimal and has been on the dec for several years. The country has tons of space to explore year-round, depending on your preferences. Don't miss out on awesome Canadian cities, including Montreal and Quebec City, which make you feel like you are exploring Europe, but with the Canadian friends that make the country so great to visit.
13. Oman
Oman is one of the safest, if not the safest places to visit in the middle east. With not only the lowest number of terrorist attacks in the region but actually one of the lowest numbers in the world, Oman is a sort of safe haven in a region that is often, unfortunately, known for its violence. Take advantage of this and visit the turquoise fjords, the markets of Nizwa, and sand dunes, or explore the magnificent fortresses throughout the country.
14. Qatar
As with Oman, Qatar is the perfect opportunity to explore the middle east and still feel safe. Those interested in history will not be disappointed, this country is packed full of ancient stories and historical relics. If sitting on the beach is your vibe, Qatar has some incredible options. This country prides itself on making tourists feel safe and comfortable, meaning you shouldn't shy away from boing your next vacay here.
15. New Zealand
New Zealand is an awesomely laid-back, easy-going country where violent crime is mainly unheard of. This country ranked second on the 2017 Global Peace Index and as the least corrupt country in the world on the 2017 Corruption Perception. New Zealand is also easy to explore and its people will make you feel at home. Explore the breathtaking landscapes of this island nation totally worry-free.
16. Chile
Even though it had a bit of a rocky past, Chile is now one of the safest countries in the world and among the top in South America. Petty crime is a bit of an issue in cities, but no more than stray dogs and the chance of an earthquake, which are also considered safety issues in this well-developed Latin American country. Getting around is also quite easy, which is great news, because Chile has phenomenal sites, from north to south, which is why it is on our list of top countries to visit in 2018.
17. Rwanda
Unfortunately, Rwanda is perhaps best known for the genocide that took place there in 1994. While those lost in this horrific event should never be forgotten, this small, lush country deserves to have this violent history left in the past. While not perfect, the Government has gone to great strides to make visitors feel welcome and the police take their job seriously, particularly when it comes to tourists. Take time to learn about Rwanda's history, but also plan in time to explore the beautiful hillside of this small country. If time and money allow you, also make sure you trek to see the gorillas in their natural habitat, high up in the Rwandan mountains, one of the only places in the world you are able to do so.
18. Botswana
Botswana is the perfect African destination, not only because of its excellent safaris but also because of its low crime rates and overall peacefulness. Do be a bit cautious after dark, especially when taking taxis, but overall, you should be at ease when moving around the country. Botswana does have a high number of traffic accidents every year, so also use caution when traveling overland, particularly at night.
19. Mauritius
Mauritius can best be described as a total paradise. This island destination, situated in the middle of the Indian Ocean, is also incredibly safe. The country hasn't even had an army since 1968. A of different nationalities and cultures, Mauritius is an excellent travel destination. Your biggest concerns when visiting here should be cuts from coral and a coconut dropping on your head (seriously, these are actual hazards, so be careful).
20. Denmark
Scandinavian countries are, in general, some of the safest in the world. In addition to being safe, Denmark has also historically been one of, if not the happiest countries in the world. Comfort reigns supreme in Denmark, where the Danes savor in the simple and focus on the things they most enjoy doing. You can enjoy world-class food, peddle around the streets of Copenhagen or out in the countryside, among incredible castles, with little to no worry for your safety.
There you go! Twenty places to add to the top of your list for a trip packed full of excitement, with little worry. Think we missed somewhere? Let us know in the comments below!