You have been admiring travel photos on Facebook and Instagram, you hear incredible stories from friends who have been visiting places all over the world, and you have decided you want in on the action! You want to backpack the world, see new places and meet new people, but the world can sometimes seem overwhelming. Where do you start? Where should you go first?
We have your back with this list of the top 25 places to backpack for the first time!
Like what you see and have a destination in mind? Check out our Backpacker 101 articles, which will help you get everything you need together. Happy travels!
1. Morocco
Morocco is easy to get to from the United States and Europe, sees tons of tourists each year, and has different travel options for different tastes. Spend some time in the desert, check out Marrakech, visit Chefchaouen (the blue city) and check out the beautiful seaside town of Essaouira.
2. Tanzania
Tanzania is stunningly beautiful and has a seemingly unlimited number of awesome places to visit. The safaris in Tanzania are some of the best in the world and the people are some of the friendliest. This country has beaches, mountains (the highest in Africa), cities, villages, and a little of everything. Tanzania is one of the best options for first-time visitors to Africa and new backpackers.
3. Australia
Australia is organized and developed, yet easy-going; it has incredible cities and amazing wilderness. The country has a number of beautiful natural parks and pristine beaches for exploring. Plus, you can check out the countless wild species that you can only find Down Under!
4. Cook Islands
Some of the greatest beaches in the world are sure to put you at ease and make leave you wanting after a visit to the Co Islands. The Co Islands also offer great culture and rich history, giving you more to explore than just your beach chair.
5. New Zealand
New Zealand gives travelers the chance for heart-racing adventure, as well as chill, relaxed travel. As with Australia, the country will provide you with all the amenities you need, making travel easy and comfortable.
6. Cambodia
Cambodia is home to one of the most famous ancient ruins in the world, Angkor Wat, but has much to offer than just that. When backpacking here you will enjoy delicious food, rich history, and beautiful scenery.
7. Indonesia
Indonesia has so much to see and do, that it is the perfect place to slow travel. There are tons of backpackers here, so you won't feel alone, but there are also hidden gems where you can find a bit of solitude.
8. Malaysia
Malaysia is a great introduction to Southeast Asia because it is a bit more developed and organized than other countries in the region, which can make it feel comfortable. It is also very easy to get around this country, as it has a great bus system. Note that Malaysia is somewhat more expensive than other countries in the region.
9. Vietnam
Vietnam is full of kind people and beautiful scenery. There is also a rich history and colorful culture in this country, which makes it worth spending a long period of time exploring.
10. Thailand
Thailand is fun, exciting, beautiful, and super cheap. There is a little something for everyone here, from bustling big cities to tranquil village escapes. Enjoy the pristine beaches or get lost in the dense jungles. Travel all by yourself, or with the scores of other people checking out this awesome country!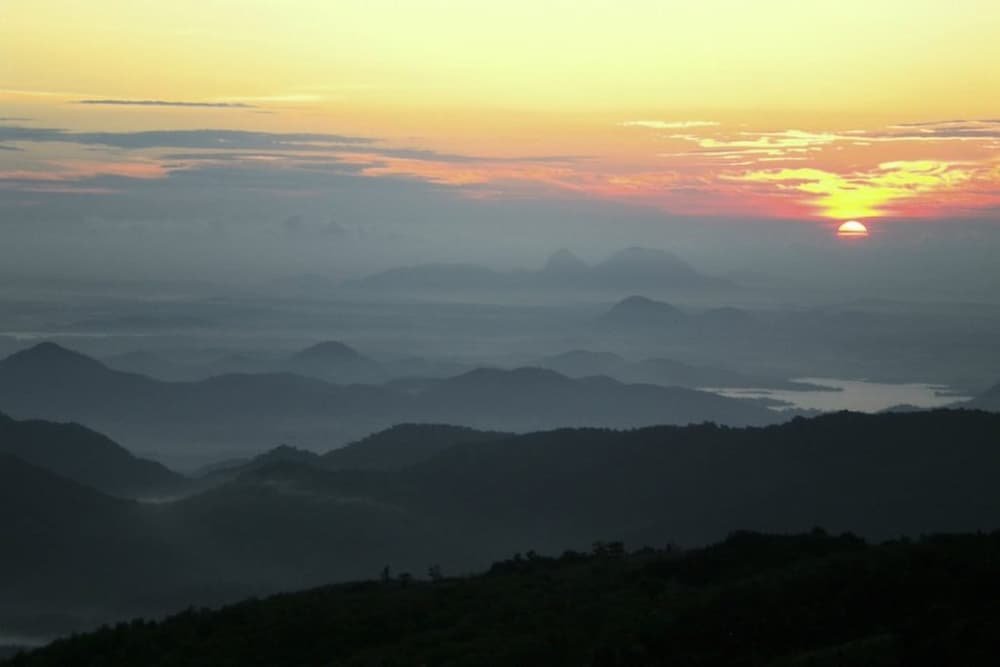 11. Sri Lanka
Many backpackers put India on the top of their list, but India can be overwhelming and intimidating for first-time travelers. Sri Lanka made the list because it is equally as rich in culture but much substantially more manageable. Sri Lanka should not be overshadowed by its larger neighbor, it has just as much to offer.
12. Albania
Albania may not be as touristy and trendy as other parts of Europe, but it made the list for its authenticity and ability to offer a raw experience that you will find elsewhere on the continent. Let this country surprise you with all it has to offer.
13. Bulgaria
Bulgaria may not be the first country to come to mind when planning your European backpacking trip, but it should be. Incredible ruins, mysterious forests, and cheerful people make Bulgaria an excellent backpacking option.
14. Estonia
If castles are your thing, or you just medieval times, get yourself to Estonia. This country is every Game of Throne fan's dream come true. Great food, awesome landscapes, cool wildlife, and friendly people make Estonia a great place to get backpacking.
15. Greece
Greece is everything you expect it to be and more. Little explanation is needed for this famously beautiful, romantic country. Relax and take it all in. Greece is also one of the cheapest countries in Europe, which makes it a great backpacking option.
16. Iceland
Iceland is extremely accessible, with reasonable flight prices from both the United States and mainland Europe. The country is also enchanting, with spectacular, scenic drives and seemingly endless hidden gems. Reykjavik is also one of the most fun cities in the world, so make sure you leave a little time to party!
17. Portugal
Portugal is one of the cheapest countries in Europe and also one of the most beautiful. The country is also easily accessible from almost anywhere in the world, including Latin America, Africa, the United States, and other European countries.
18. Spain
Discover what study abroad students have known for decades, Spain is easy to get to, easy to get around, incredibly gorgeous and tons of fun. Every region of Spain has something interesting and unique worth visiting. Make sure to do as the Spaniards do and really take the time to enjoy the slow life, with long meals, long naps, and long nights out!
19. Argentina
If you don't go for anything else, go to Argentina for the food! No, actually, Argentina has so much to offer, that it would be difficult to quickly sum it up. From north to south, this country has everything you could want and each new site will leave you thirsty for more. Seriously though, get yourself a steak quickly after arrival!
20. Chile
Much like Argentina, Chile has things to offer from top to bottom. You can literally find anything you are looking for in this gorgeous country. Unbelievable snowcapped mountains and landscapes in the south are a stark contrast to the deserts in the north. Check it all out in easily navigatable Chile.
21. Costa Rica
Pura Vida (Pure Life) meets you with welcoming arms in Costa Rica. Costa Ricans could not be friendly and this country is as welcoming as they come. Oh, and did we mention it is breathtakingly beautiful and incredibly laid back?
22. El Salvador
Surfers will especially El Salvador, which has countless spots to hit the waves. This country is also becoming more and more popular with backpackers, meaning it now has sufficient accommodation, restaurants, and activities for travelers. At the same time, though, El Salvador has yet to be overrun by tourists, so you can actually enjoy the country without feeling like part of the herd.
23. Guatemala
Guatemala is a great choice if you want to slow travel and take the time to get to know Spanish. It is also a great destination for hikers, who will find some really breathtaking trails. The culture is rich in Guatemala and people are generally very open to tourists.
24. Nicaragua
Just as with El Salvador and Guatemala, Nicaragua is in that perfect place between no tourists at all and overrun by tourists. The country has sufficient accommodation and other tourist amenities, but still has loads of places to feel totally secluded. Nicaragua is full of exciting adventures to be had and friendly people helping you make sure you don't miss a thing.
25. Peru
As if Machu Picchu wasn't reason enough to get yourself to Peru, the country also has throngs of other options, particularly for hikers. Explore everything this country is well equipped for and experienced in helping travelers get the very most out of their trip.
Regardless of where you decide to go, our best advice to you is just go! Backpacking will change your life for the better. Again, if you have no idea where to start getting yourself ready, visit our Backpacker 101 for all the tips you could possibly need!