It's a new year, so why not make 2018 the year you make travel a priority?! We know, we know, with so many choices out there, it's hard to choose where to start. While all of our Wanderlists will give you some great ideas, we have put together this list of 12 countries that you should visit this year to make it all that much easier for you to get moving!
We have selected one top choice for each month, so not only do you know where to go, you know when to go. No excuses! Make this the best year of travel yet.
1. Costa Rica
Our pick for January is Costa Rica, the perfect warm-weather destination to escape freezing temperatures. Costa Rica has everything you could want from a tropical destination. Incredible beaches, awesome rainforests, volcanoes, waterfalls, rafting, and some really amazing people! Pura Vida (pure life) is Costa Rica's motto and way of life. Take some time to escape your stresses, sit back and enjoy the simple things in life in this incredible little country.
2. Colombia
Colombia has everything. Everything! This insanely beautiful country, once considered one of the most dangerous places in the world to visit has done a total one-eighty and is ready to stun you with all of its hidden gems. Guatape, Cartagena, Melin, Las Lajas, La Macarena, San Gil, the Coffee Region, the options are endless. You can spend years in this country and not see it all! Plus, you will find some of the best nightlife in the world. Beautiful days and amazing nights, what can you ask for? There is really no bad time of year to visit Colombia, so why not take advantage of warmer temperatures during the cold month of February?
3. Spain
Spain made our list because it offers a unique blend of several world cultures. Where else in the world can you visit ancient Roman ruins, Egyptian temples, incredible mosques and the grand cathedrals Europe is famous for? In addition, you can hit the beach or spend your days hiking mountains. March is the perfect time to visit this southern European country when the temperatures are usually perfect and the crowds are small. One added bonus? Spain knows how to party! Don't forget to plan some time to chill and enjoy the Spanish lifestyle.
4. Czech Republic
Think fairy tale, think the Czech Republic! This country is straight out of your favorite storybook. Prague, the stunningly beautiful capital city, is only the start. Explore castles, soak in the awesome scenery and learn a little about the rich history and fascinating traditions of different regions throughout the country, once the center of the Austro-Hungarian Empire. As an added plus, enjoy delicious food and some of the best beer in the world. April is the perfect time to visit when crowds are low and the weather is mild.
5. Maldives
The Maldives is almost like dream. There are few places in the world where you will find such insanely clear water and stunning beaches. The snorkeling here is some of the best in the world, with some of the most diverse sea life you can find anywhere. The Maldives is an absolute paradise. Visit in late April to make sure you still have dry weather, but can also catch some cheaper prices as the "busy" (the Maldives are rarely busy) season winds down.
6. Tanzania
You will not regret a trip to Tanzania. This country is what African dreams are made of! Not only can you go on safari in some of the continent's best national parks, including the Serengeti and Ngorongoro Crater, but you can also visit the pristine beaches of Zanzibar and hike Kilimanjaro, the highest peak in Africa. Head to Tanzania in June or July for the best chance to catch the great wildebeest migration.
7. Canada
The sheer size of Canada means you will have endless corners to explore. What we love about Canada though is its raw, natural beauty and unique cities. From coast to coast, this country has something to offer everyone. Get outside and take in all the beautiful Canadian Rocky Mountains have to offer or spend your days exploring historic cities like Quebec City and Montreal, in the east, or Victoria and Vancouver Island, in the west, which make you feel like you are in Europe. In the summer months, Canada offers mild temperatures than many of its U.S. or European counterparts, making it a terrific time of year to visit.
8. Mongolia
If you want to go truly off the grid and enjoy the simplicity the world has to offer, head to Mongolia. This country is as wild and raw as they come. Hike under blue skies and sleep under a blanket of stars. Don't miss the Gobi Desert, one of the largest deserts in the world with arguably the most amazing views. Horseback your way through the vast lands of Mongolia and experience life unlike anywhere else in the world. Go in August to avoid the long, cold winter months.
9. Malta
Malta is often overlooked by European tourists, but it shouldn't be. This small country in the middle of the Mediterranean Sea arguably offers more than other, popular Mediterranean destinations. Don't miss out on the rich history of Valletta, nor the opportunity to visit the stunning blue lagoon. If you are a diver, you will be amazed by the wonderful underwater options available to you just off Malta's coasts. September in Malta means the ocean still has warm temperatures, but you get the opportunity to miss the dead heat of summer.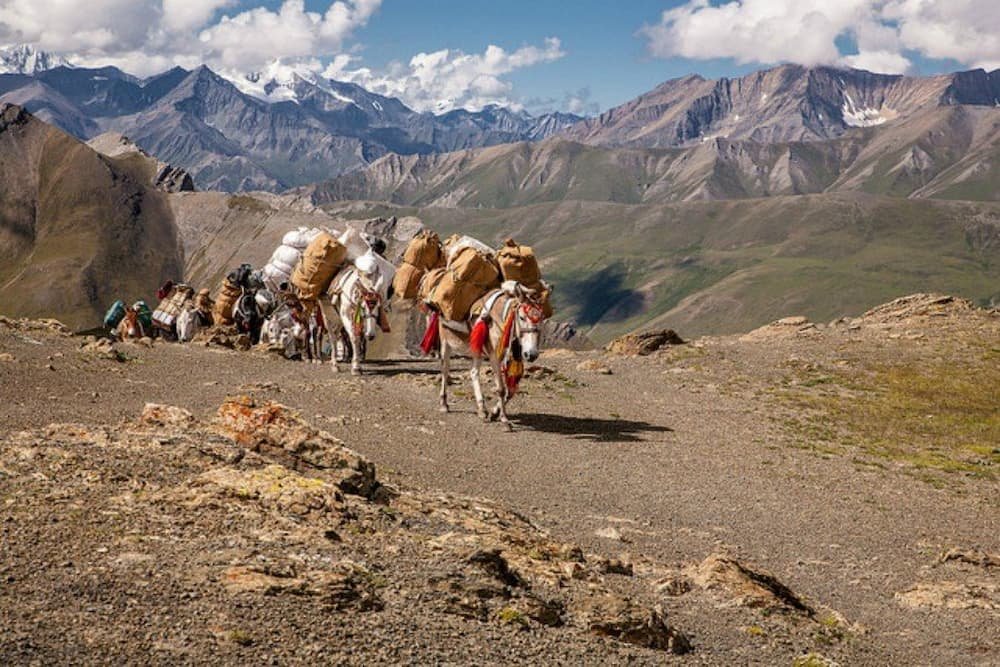 10. Nepal
The Nepalese Government recently declared 2018 the "Visit Nepal Year" and for good reason. Nepal has had a rough few years, dealing with a number of tremendous natural disasters. To bounce back, Nepal needs tourism and it deserves it. Nepal has some of the best trekking you will find anywhere in the world and is really a backpacker's dream country, so trekking in Nepal is definitely a must for adventure seekers. The prices are cheap, the culture is rich and the scenery is breathtaking. In October, you will be welcomed with clear skies and great temperatures, perfect for long mountain hikes.
11. Senegal
Senegal tops the list of West African destinations, mostly for its friendly people, unbeatable nightlife, and cool destinations. This country is also one of Africa's safest and most peaceful countries. Enjoy the fun of Dakar, the vibrant capital city; see history up close and personal with a trip to Goree Island, where you will come face to face with the horrific impacts of slavery; and take a day to check out the k Lake. November is the best time to visit Senegal when the temperatures are mild and the rainy season has passed.
12. Chile
The diversity of Chile's landscapes is in and of itself a top reason to visit this South American country. Stretched along the Pacific Ocean, Chile has sites to offer from north to south. In the south, do not miss Torres Paine, one of the most beautiful places on the planet. To the north, San Pedro de Atacama is definitely worth the trip. In between, there are countless options, including the Volcano Villarica, Pucón, Puerto Varas, the wine region, and Santiago, to name a few. If possible, make your way to Easter Island, where you can marvel at the mysterious Moai statues.
There you go, one year of travel! Think you have a better list? Let us know so we can start putting together our list for 2019!