Being home to nearly 7000 islands, the Philippines is certainly one of those underrated destinations of Southeast Asia as opposed to the other ones. However, if you're a first-timer to this beautiful place, you're sure to be rewarded with views of endless stretches of white sandy beaches, emerald-colored volcanoes, crystal clear waters and impressive and mighty mountains.
The Philippines is a rather easy travel destination as per Southeast Asian standards. The country has a 'don't-worry-be-happy' vibe about itself and this is extremely endearing to the first-time visitors. Before booking a trip, it is necessary to verify the Philippines visa conditions that you need to enter the place. So, if you're ready with your visa, here are a few bloopers to avoid ensuring a smooth and happy trip.
Blooper #1: Giving in to the Fear Factor
Did someone tell you back at home that you'll be robbed and kidnapped if you dared to visit the Philippines alone? You got scared and you booked yourself a luxurious resort but didn't dare to venture out for the entire trip! Or even worse, you didn't go on the trip at all! This is a big blunder! The Philippines is infamous for being a dangerous place but it is actually as safe a place as any other Southeast Asian destination. Once you reach there, you'll be glad that you didn't buy into your fear and worries.
Blooper #2: Not Studying the Weather Before Visiting
Can you imagine what would happen if you showed up and then spent the next 10 days battling storms and rains? The vacation which you thought would be a memorable one will turn out to be a nightmare! A misconception among the tourists is that the Philippines is a country that shares the same weather. However, it is not simple as that! The Philippines has 4 different climate zones. So, you should research the regional forecasts before choosing your destination.
Blooper #3: Planning Too Much
What is the first rule to follow while traveling to the Philippines? You have to assume that things will go astray. The schedules of buses and boats are extremely unreliable and may change at any moment without any prior notice. Bad weather can spoil even the best-laid plans! So, you need to remain as flexible as possible so that you may immediately go somewhere else when your trip doesn't go the way you wanted. Bus and boat tickets are almost readily available.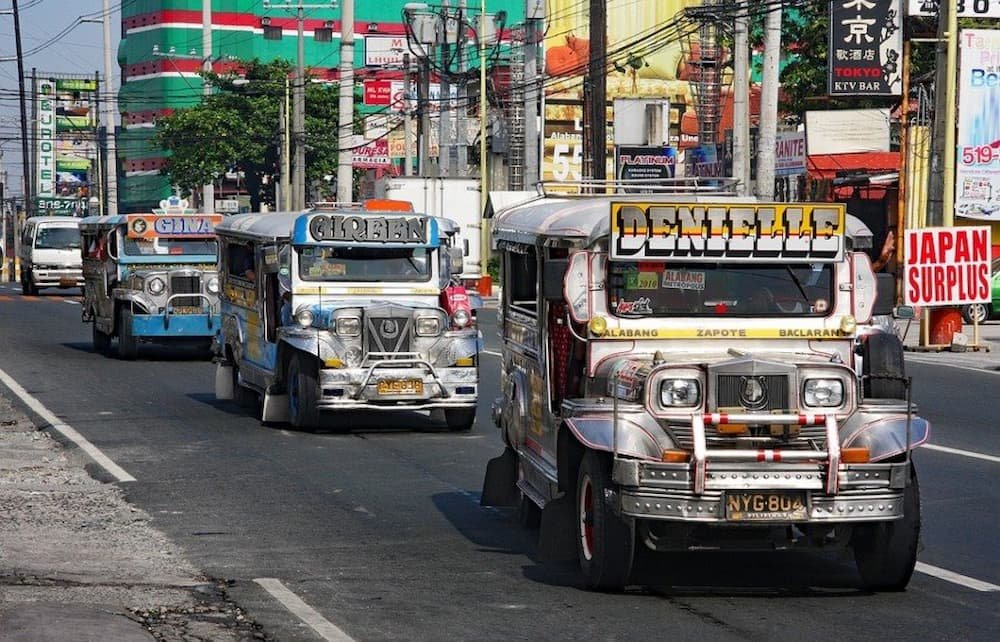 Blooper #4: Judging the Karaoke Skills of a Person
When you're visiting the Philippines for the first time, you should know that karaoke is a national pastime in the Philippines. You too may find yourself singing one fine day and you shouldn't worry if you sound like a chicken! People in the Philippines are never judgmental as long as singing is concerned and they'll respect your effort. Similarly, seasoned karaoke professionals shouldn't dismiss the skills of the novices.
Blooper #5: Feeling Irritated Over a Few Extra Pesos
Just as in the majority of the Asian countries, talking loudly and showing frustration causes 'face loss' among both parties and this can be taken wrongly. The Philippines is one of the cheapest destinations in the world as opposed to the US and Europe. Thinking too much about whether you've paid a few pesos more or less is not worth it. So, when a taxi driver asks for an extra $1-$2, instead of raising your voice and protesting, keep your cool, and pay up.
So, the Philippines is a country that has it all, from pristine coral reefs to volcanoes to underground rivers, lush green jungles, mammoth caves, and some of the most mesmerizing waterfalls in the world. You can easily snorkel around the WWII wrecks, walk deep within the limestone caves, or camp in the jungle. Just make sure you don't commit the above-listed blunders and spoil your trip!