If you're planning a backpacking trip to Southeast Asia in 2020 you'll need to know your backpacker-friendly destinations. What are you looking for? Great street food, pristine beaches, authentic cultural experience, or adventure activities? Or, how about a mixture of all of the above?
Here, we give our recommendations for the best backpacker destinations in Southeast Asia to add to your travel itinerary, whether you're looking for city nightlife, beachside relaxation, or exploration via the road-less-traveled. Glide above ancient temples in Bangkok, catch some surf in Siargao, then gorge yourself on laksa in Penang – the choice is yours.
1. Luang Prabang, Laos
Gorgeous, sleepy little Luang Prabang is the ancient capital of Laos, a country often overlooked on the Southeast Asia backpacking circuit due to its being landlocked. However, LP is not short of waterways, from the meeting of the Mekong and Nam Khan rivers to the fairytale cascades of Kuang Si Falls.
Temple-hop around town, grab cheap street eats at the Handicraft Night Market, watch orange-clad monks go about their studies, climb Mount Phousi for an epic mountainous sunset, meet rescued elephants at MandaLao elephant sanctuary, or simply grab a beer and watch the chocolate waters of the Mekong drift through the valley.
2. Ubud, Bali, Indonesia
Bali is well-known not only on the backpacking circuit but for all types of travelers. However, stray from the lush resorts of Seminyak and the nighttime flavors of Kuta, and you'll discover more authentic and quiet areas of the island to enjoy.
One of the best stops for backpackers is inland Ubud, a hippy, a yogi retreat set in the mountains, surrounded by picturesque rice terraces. Explore Hindu temples, stretch out at a vinyasa class, cycle through tiered rice paddies, meet the resident monkeys, and eat some of the healthiest food you're likely to encounter on your backpacking trip,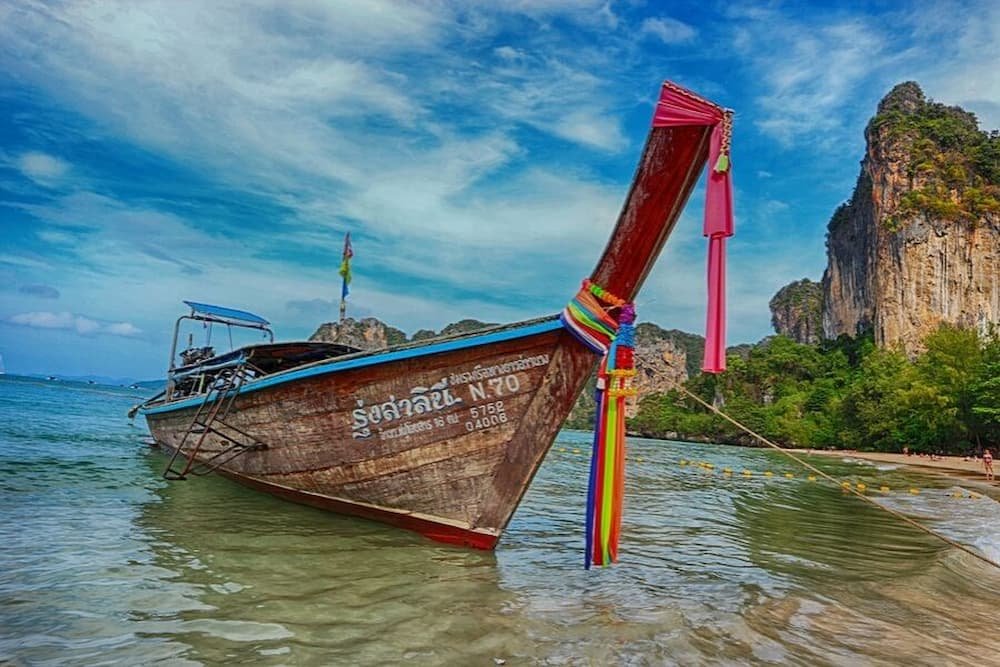 3. Railay Beach, Thailand
Much of Thailand has succumbed to over-tourism, though you'll still enjoy the madness of Bangkok, the culture of Chiang Mai and the beaches of Phuket. Push yourself further south and you'll discover the white sands, towering limestone karsts, hidden lagoons, and turquoise waves of yet-unspoiled Railay (Rai Leh).
Between Railay's four main beaches, there are no roads, only footpaths. Connected only by boat from the mainland, a visit here means you're treated to a beach oasis reminiscent of that found by Leonard DiCaprio in The Beach.
4. George Town, Penang, Malaysia
Head to Malaysia's Penang island for some of the best street food in the country (and, some would say, Southeast Asia), as well as eclectic street art in the capital city George Town, soft sand beaches on the coast and an abundance of culture no matter where you go on the island.
Climb Penang Hill for gorgeous views, encounter vipers at Snake Temple, inhale the scents of local herbs at the Tropical Spice Garden and indulge yourself in Chinese, Malay, and Tamil Indian cuisine – it's no wonder the entire traditional center of Penang is a UNESCO World Heritage Site.
5. Bagan, Myanmar
An ancient temple city and UNESCO World Heritage Site to rival Cambodia's Angkor, Myanmar's Bagan is comprised of over 2,000 temples, which look particularly breathtaking lit up in sunrise and sunset colors (especially with the addition of hot air balloons).
Rent a bicycle, or a battery-powered e-bike, to explore the complex, stopping at temples of note and exploring outside and indoors too. However, be careful not to climb any temples that aren't authorized for climbing, as the stupas are very old and the practice is dangerous.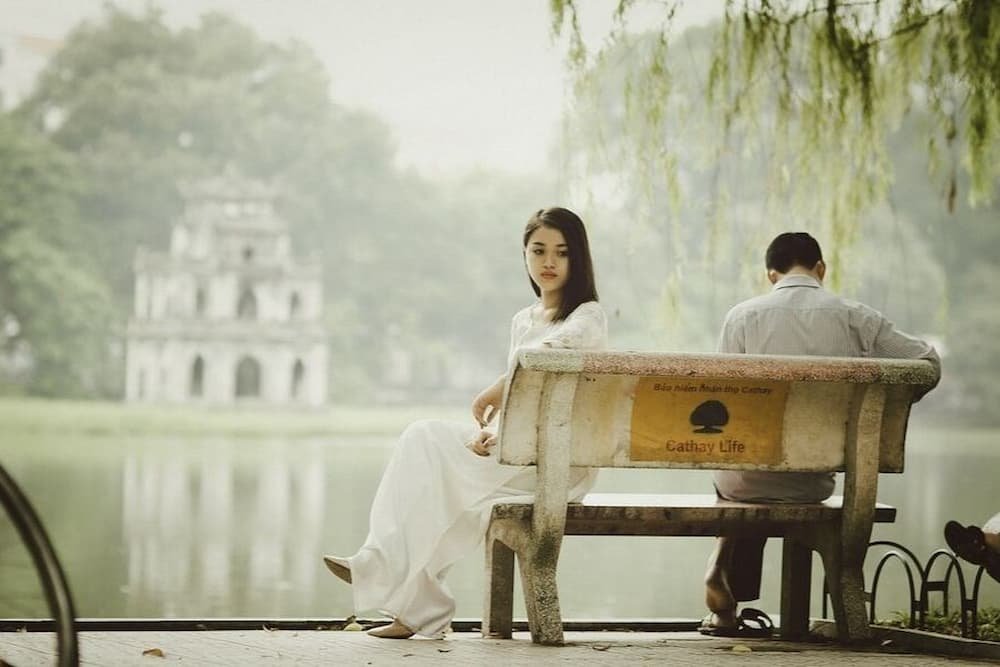 6. Hanoi, Vietnam
Visit Vietnam's capital, Hanoi, for fragrant street food, lessons in Vietnamese culture and history, as well as some of the cheapest beers on the Southeast Asian backpacking circuit. Northern Hanoi is also the gateway city for hiking around Sapa and cruising around Ha Long Bay, before heading south down the thin, vertical country, stopping along the way before reaching Saigon.
In Hanoi, enjoy banh mi and pho from a streetside vendor, watch a water puppet show, cycle around Hoan Kiem Lake, educate yourself at the War Museum and admire the stunning architecture of the Temple of Literature.
7. Siargao, Philippines
Recently voted the Best Island in the World by Condé Nast, little Siargao is the centerpiece jewel in the crown of the Philippine archipelago. The Philippines has plenty of beach paradise islands to choose from (hey, Boracay and Palawan), but Siargao has been singled out as it's not yet overcrowded with tourists.
Siargao is also known for its amazing surf and there are plenty of surf schools to choose from if you're just a beginner. Or, rent a board and take to the waves, then relax with a coconut or a cocktail for an impressive beach sunset.
8. Singapore
Singapore may not be the most friendly to a backpacker's budget, but a stop here is a great respite from the hustle, bustle, and chaos of many Southeast Asian cities. Here, the public transport system is spotless, everyone speaks English, and you can enjoy a little East-meets-West culture (i.e. eat Nandos).
There's also plenty to do for backpackers here: eat street food at a hawker center, meander around Chinatown, stop for a delicious thali in the Indian Quarter, ride rollercoasters at the theme parks at Sentosa, then marvel at the beautiful Gardens by the Bay.
9. Siem Reap, Cambodia
Siem Reap is a backpacker destination with two faces. The first is the breathtaking ancient city of temples that is Angkor, home to the famous towers of Angkor Wat, where many travelers make a pilgrimage to watch the sunrise. The other face comes out after dark in Siem Reap's infamous Bar Street, where beer is cheaper than water!
Buy at least a one-day pass to Angkor (though you may want to pick a different temple for sunrise, as Angkor Wat gets super-busy), and explore the complex with a tuk-tuk guide, taking in the temples of Bayon, Angkor Thom, Ta Prohm (Tomb Raider temple) and more.
10. Pai, Thailand
Another great backpacking destination in Thailand, this time in the far north of the country, up in the mountains, is Pai. Accessible by road from Chiang Mai, the little town of Pai caters mostly to the backpacker crowd, making it a hippy haven of street food, cool cafes and bars, great veggie restaurants, and adventure activities.
Chase waterfalls, watch the sunset at Pai Canyon or the White Buddha, learn how to ride a scooter (if you dare!), or simply relax with a chai latte in your mountain hut, listening to the rainfall in the wild.