Australia, the glorious land down under, is a vast and diverse country that offers a unique and unforgettable experience to anyone who visits. From its stunning natural landscapes to its vibrant cities, friendly people, and exotic wildlife, Australia is a travel destination that certainly has something for everyone.
Indeed, if you haven't paid a visit to the spectacular 'Straya', you are most definitely missing out on an experience of a lifetime.
Today, we share 7 reasons why visiting Australia should be on your bucket list, so read on to find out more!
1. A Melting Pot of Multicultural Major Cities
Australia's major cities, including Sydney, Melbourne, Brisbane, and Perth, are vibrant and cosmopolitan with plenty to offer visitors. Each city has its own unique character, with a diverse range of restaurants, cafes, bars, and cultural events.
Sydney, in particular, is famous for its iconic and world-famous Opera House and Harbour Bridge, while Melbourne is known for its world-class coffee, art, and fashion scene. Don't just stop there, though. Surfer's Paradise in Queensland is famous for its beautiful long sandy beaches, surfing culture, and high-rise skyline boasting many luxury accommodations like the Novotel Surfers Paradise. As for Perth, this isolated city center on Australia's western coast offers visitors an eclectic mix of stunning beaches, amazing natural scenery and a vibrant arts and culture scene.
2. An Abundance of Natural Wonders
It is no secret that Australia is home to a huge number of natural wonders. From the Great Barrier Reef and Uluru (also known as Ayers Rock), to the Twelve Apostles and the Pinnacles Desert, there is no shortage of breathtaking sights to see. These destinations are perfect for sightseeing, and are guaranteed to leave visitors in awe.
Some other popular tourist spots that every traveler should definitely add to their itinerary include the Kimberley region, a rugged and remote region in Western Australia that is renowned for its stunning gorges and waterfalls, and the Blue Mountains in Sydney.
3. Exotic & Unique Wildlife
Due to its isolation from other continents, Australia is home to a unique and diverse range of wildlife that is not found anywhere else in the world. Some of Australia's most well-known animals include the ever-iconic kangaroos, wallabies, koalas, echidnas, wombats, Tasmanian devils, and a wide variety of snakes, lizards, and birds that are endemic to Australia and nowhere else. Australia is also (surprisingly) home to several species of penguins, including the famous fairy penguins of Phillip Island in Victoria, which come ashore at dusk each day to return to their burrows.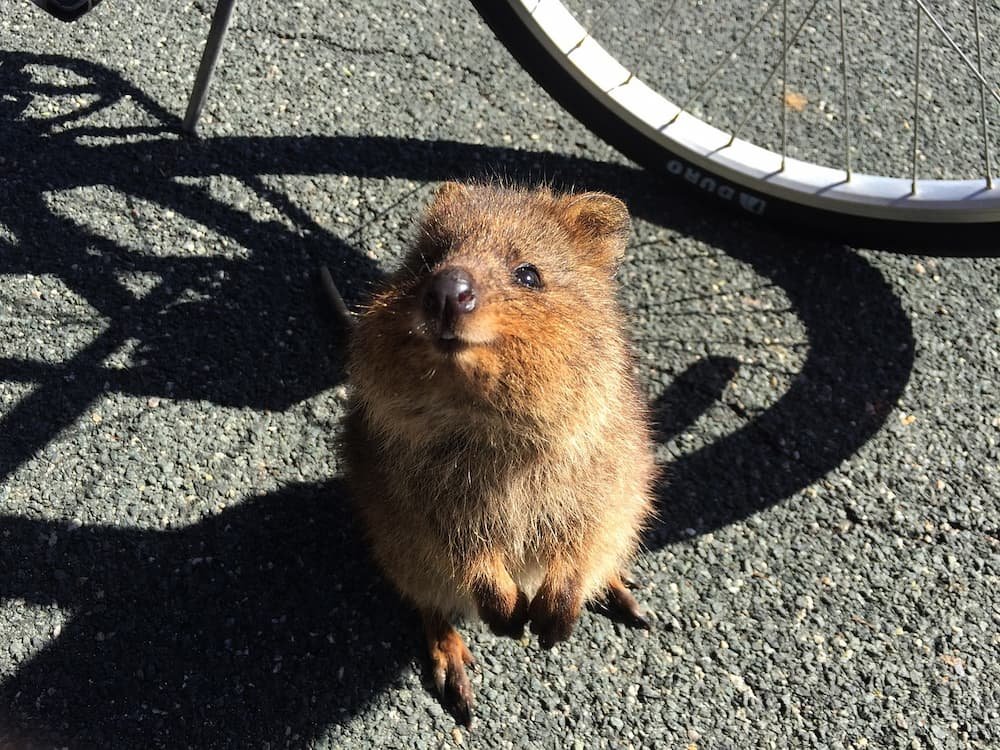 For those who are looking to get up close and personal with Aussie wildlife, there is no shortage of national parks, sanctuaries, and zoos to visit during your travels. While we're on the topic of wildlife, we can't forget to give special mention to the amazing Quokka — aka the happiest animal on earth. These small marsupials are only found on two offshore islands (Rottnest Island and Bald Island) and a number of mainland sites in southwest Western Australia, ranging from just south of Perth to the Hunter River. You literally won't find these incredible creatures anywhere else on the planet (except for the Saitama Children's Zoo in Higashi-Matsuyama), and if that is not enough of a reason to visit Australia, we don't know what is.
4. Breathtaking Beaches Galore
With over 37,000 km of coastline, Australia is world-renowned for its abundance of stunning beaches that attract millions of visitors each year. Some of the most famous Australian beaches include Bondi Beach and Manly Beach in Sydney, Surfers Paradise on the Gold Coast, and Cable Beach in Western Australia.
Many of these beaches offer crystal-clear waters, heavenly soft sand, and stunning coastal scenery, making them ideal for activities such as swimming, sunbathing, and water sports such as surfing, snorkeling, and scuba diving. In addition to these world-famous beaches, there are also many hidden gems to discover, such as secluded coves and remote stretches of coastline that offer a more peaceful and secluded experience for those who are looking to avoid tourist season crowds.
5. Rich in History & Culture
Australia has a rich cultural and historical heritage, with a mix of indigenous and colonial influences. Indigenous Australians have a cultural heritage that dates back tens of thousands of years and includes art, music, storytelling, and ceremonial practices for cooking, hunting, and land conservation that continue to be passed down through generations.
There are numerous places to visit if you are looking to learn more about aboriginal culture and Australia's early history, with Kakadu in the Northern Territory leading the pack. In major cities such as Sydney and Melbourne, there are also a wide number of exhibitions and museums dedicated to sharing the country's incredibly rich Indigenous culture and heritage with international travelers and domestic visitors alike.
6. A Bustling Food & Wine Scene
If you're a foodie, Australia certainly will not disappoint. The land down under features a diverse and bustling food and wine scene, with influences from various cultures around the world. Whether you're on the lookout for fresh seafood, a hearty steak, world-class coffee or even a sumptuous vegan meal, there are plenty of options to choose from thanks to the country's distinctive food culture that is gaining recognition around the world.
Aside from amazing food, Australia is also home to some of the world's most popular and impressive wine regions, such as the Barossa Valley, Margaret River and Hunter Valley, just to name a few. Regardless of whichever Australian state you travel to, you'll be sure to find some picture-perfect vineyards and even breweries that produce award-winning wines, beers, and spirits that are guaranteed to satisfy the connoisseur in you.
7. Home to the Friendliest People in the World
As you've probably already heard, Australia is well known for its friendly, easy-going and laid-back people. Aussies are often referred to as some of the friendliest folks in the world thanks to their positive attitude, good nature, and openness to different cultures, traditions, and people. In fact, Melbourne has even achieved the top spot on William Russell's ranking of the friendliest cities in the world. Aussies are incredibly welcoming to visitors and willing to strike up a conversation with strangers, so don't be surprised if you catch a "How's it going?" from a complete stranger. It's just the Australian way of life, and we guarantee you'll feel right at home almost instantly!
And there you have it — just 7 of the many reasons visiting Australia should be on every traveler's bucket list. From its stunning natural wonders to its diverse culture and friendly locals, Australia offers an unforgettable experience that will leave a lasting impression.
Have you visited Australia before? What are some of the top destinations that you recommend visiting? Be sure to leave your thoughts in the comments section below!