Honeymoons are all about relaxation, a good time, and romance but how about making your honeymoon adventurous? If you and your partner are very adventurous and active individuals, you might want to take a look at some of the best adventure honeymoon destinations we have specifically picked for you on this list.
However, if you are still in search of that special someone, check out DoULike – a website made to connect people and help you find a friend, maybe even a possible partner in the future! Who knows, maybe it can even help you find the chosen one too!
There is nothing better than being in the place of your dreams, with a person of your dreams. Look no further for the best adventure honeymoons and have the best time of your life with that special someone who you plan to spend the rest of your life with. Here are six breathtaking destinations for all of you who enjoy a good view, unique adventures, and a fun time!
Visit Marrakech, Morocco
Marrakech in Morocco is a rather mysterious, yet very charming city. If you love to see snake charmers, roam around the bazaars or see a city surrounded by 12th-century walls, Marrakech will be a place to remember. This mysterious place is also an imperial city, which means you can find outstandingly beautiful palaces here, tour and learn more about their history.
However, if you like to shop and buy some great souvenirs, check out souks. Souks are usually shops featuring no price tags or fixed prices, here you will have to haggle. Jewelry, silver, ceramics, clothing, rugs, and other hand-made crafts are just a few of the many things you can find by shopping at souks.
Another place you should visit if you end up having an adventurous honeymoon here is Majorelle Garden. Majorelle Garden is an art deco-influenced villa, it was built by Jacques Majorelle and it is filled with rare plants and beautiful scents from all the parts of the world.
Visit Tuscany, Italy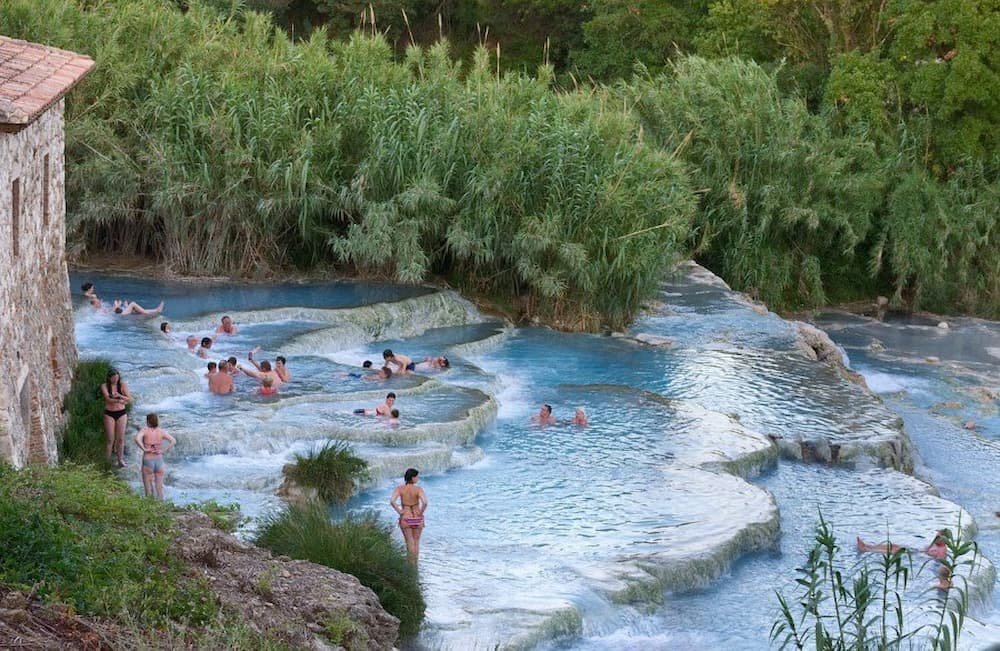 Tuscany located in Italy is an often-picked honeymoon destination. This place is all about romance, beautiful landscapes, and a great atmosphere. As soon as you arrive here, make sure your significant other knows how great this location is – take them on a luxurious wine tour! Wine tours are a great way of understanding Tuscany as a place, but also meeting some great people on the way.
Now that you have tried out some of the famous wines, head towards Florence, a home of outstandingly beautiful art, architecture, and great food. Enjoy the slow, romantic meals with your significant other and learn everything about Tuscan cuisine as you do. And to complete your honeymoon adventure, enjoy the beautiful Tuscan scenery by booking one of the luxurious villas for rent in Tuscany Italy.
Visit Nihiwatu, Indonesia
Nihiwatu is a paradise for all of you who enjoy surfing, natural beauty, and great adventures. On your first day here, you will notice how beautiful the sunsets are, you will see the transforming sky and many colors of candy hues all over it.
However, you are not coming here just for the sunsets, right? Nihiwatu is a combination of rustic and luxury, there are bamboo showers, open-air bathrooms, and great Indonesian crafts and art found everywhere.
To make things even better, Nihiwatu also offers the Spa Safari. The Spa Safari is one of the things most honeymooners simply have to try out. While it is a little bit pricey ($595 per couple), it is surely something to remember.
Visit Cappadocia, Turkey
Cappadocia, Turkey is a little bit different from what most people expect from a honeymoon. Here you can enjoy the famous wineries, hot-air balloons, spa treatments, and hiking.
Cappadocia is a world away from all of the problems, it is much different than what you are used to. Did you know Cappadocia has been making wine for over 7,000 years now? This location features great red wine as well as amazing food. Try out testy kebab, pide, and maybe even get a recipe or two from the local people?
Visit the Ice Hotel, Sweden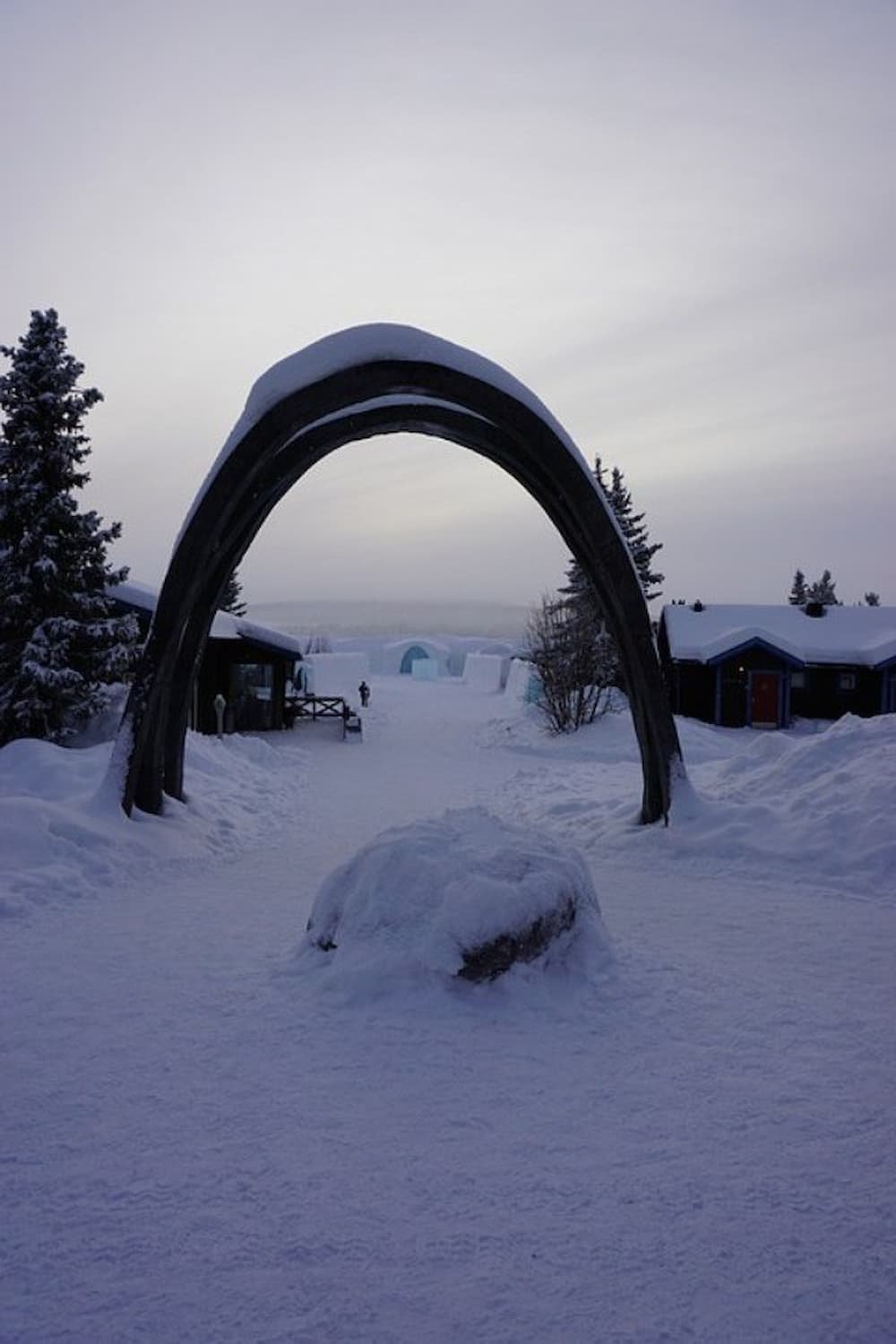 Ever thought of staying in the world's largest hotel made out of ice and snow? Not only one of the most amazing hotels in the world, but it is also another good reason for giving your significant other a good tight hug and warm them up!
Ice Hotel located in Sweden is an icy chamber for all of you who wish to explore Europe and enjoy the beautiful Northern Lights as these are frequently seen by guests here. Who would not like looking at the Northern Lights and combining them with a great romantic dinner in a place made out of ice? Sounds rather unreal, but it is possible!
Here you can do ice-sculpting, do overnight wilderness tours, enjoy cross-country skiing, and snowshoeing – it just does not get any more adventurous than that!
Visit Taj Exotica, Maldives
Taj Exotica is somewhere anyone who has seen, wishes to be right away. This is a perfect honeymoon destination, a place where you can escape the fast pace of everyday life. Enjoy speedboat rides and the azure waters of the Indian Ocean, go on a wildlife-spotting walk and lounge at your private beach.
Aside from relaxation and true peace, Taj Exotica offers the freshest seafood at the Deep End, a place where you will get to taste the theatrical Teppanyaki kitchen! Taj Exotica found in the Maldives is a great place to create lifelong memories and enjoy the haven of tranquility with the most important person in your life.
Pick the best honeymoon destination by knowing what you two enjoy the most. There is something for everyone to enjoy, sit back and think of all the things you would like to do and see. Make your honeymoon a memorable experience, an experience you will talk about for the rest of your life.