If you've ever heard anything about Greece before, then you will know just how beautiful this country is. You are now invited to be charmed in person. This historic country is also known as the Hellenic Republic, it was here that democracy was created. Even the Olympic Games originated here, not to mention the unique ancient architecture that you will see all around. No matter where you go, you'll always find interesting, lovely locals, be stunned by the views, and make some lifelong memories.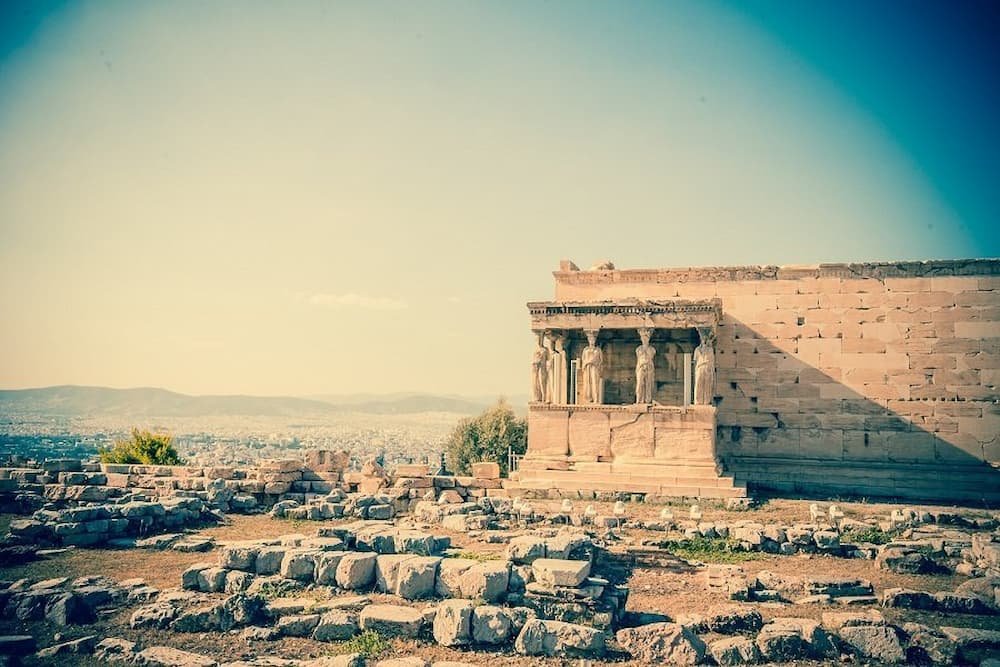 Greece's Capital city is Athens, the heart of ancient Greece. It's the largest city in Greece, and it's one of the best historical cities in Europe. You can take a walk in the National Gardens, all the way to the Acropolis, from here you can still see the leftover relics of ancient Greece stretching all the way to the horizon.
The creation of Ancient Greece happened in 1100BC, and it was spread from Egypt to Afghanistan at its peak. This old culture still has its impacts on today's Greece due to the fact that values and rules were passed down through generations, and are still kept today. As a result of this, Greece has one of the oldest ruling systems in the world, and when it comes to ancient times, Greece's history speaks for itself. You should know how many movies and games were created upon ancient Greek stories. Gods, Troy, Spartans, and Ulysse's Odyssey, are just a few names to mention.
You might be thinking, why should I go to Greece? But in fact, you should ask, why not? When it comes to food, Greece has one of the tastiest cuisines in the world. Greece is one of the best producers of olives and its oil, which can be used in salads, cooking, and some hair products. You can try some local food like tzatziki, moussaka, and Souvlaki. Those names are odd, but the food tastes fantastic, and you can also have a drink, whether it's wine, beers, ouzo, or raki. And for dessert, you'd want to try yogurt with honey, or walnuts and loukoumades. Greeks are famous for their traditional yogurt which has amazed the whole world.
The people of Greece are well known for being generous, kind, and for their great hospitality. They like to invite others to their city, and they would be happy to make you their guest in their house. Greeks would often exchange gifts, and host sleepovers because these sorts of things make them feel proud and comfortable. With that kind of kindness, doubt you'd ever feel far from home.
Beaches can be beautiful when it comes to relaxing and getting a suntan. But if you like to go wild, Greece has the most relaxed beaches you can find in Europe. Those beaches are well organized, also packed with beach bars and taverns. This will ensure that you'll be having a good time with all the food you can eat and all the drinks you can drink. Their vacation packages include stunning accommodation and all-inclusive services at affordable backpacker prices.
Here, in this remarkable country, you can see history wherever you go. The ancient architecture is a must-see, especially for those who love history. A variety of great philosophers like Socrates or Aristotle were born here and dedicated their lives to inspiring the world around them.
You'll be stunned by Greece island's beauty, where there is so much to do: you can take a hike along the landscape, you can go rock climbing. Also, you have the option to kitesurf and dive. You can also use one of the yacht charter platforms in Greece and enjoy all that this country has to offer from the sea. There is always a relaxing scene to help you chill out, the white and blue houses, which are settled on the cliff of the volcano, and the relaxing view of the deep blue sea.
The nightlife in Greece is so lively and relaxed, you can find many places with clubs, where you might find some fancy bars and drink your favorite cocktails. If you want the real party, head to the island of Mykonos, you'll have the best party ever, and dance all night.
Some people are concerned about their safety, due to political issues going around Greece, but things have gotten better in the last few years. It became safer to have your holiday in Greece, so you have nothing to worry about. Islands like Crete, Rhodes, and Corfu are highly recommended for backpackers so that you will be able to experience some true Greek culture.
No one likes lousy weather obviously, but you don't have to worry about this here, as the climate of Greece is mostly delightful. The weather can be quite gentle, in both the winter and summer. If you want the best of it however be sure to go during either end of the summer season, so from April to June, and September to October.
Are you seriously still thinking if you should go? The food, drink, hospitality, and history make Greece a top destination! Not to mention the variety of lovely beaches and activities your can take pare in, all make it a must to add to your backpacker wishlist, it has a wild nightlife, and the weather is terrific.
So what are you waiting for?