In partnership with Dive.is
If you've ever been snorkeling or scuba diving before, it's a fun and indescribable experience. You're aided by a snorkel or an oxygen tank to breathe while exploring what's underwater and marveling at the life below.
For many people, snorkeling or scuba diving in Iceland is not the first thing that springs to mind – obviously, because it's so cold. But in Iceland, you can snorkel in the only place in the world in between the North American and Eurasian continents, which drift apart about two centimeters every year.
Be brave, the water might be freezing but it's well worth taking a snorkeling tour in Silfra, Iceland.
The Silfra fissure is the crack between these two continents, and where the water averages a chilly two to four degrees Celsius (yes, it's pretty much freezing)! We arrived at Silfra, not far from the UNESCO World Heritage site Þingvellir, which we could see from a distance and which we had visited only a couple of days before.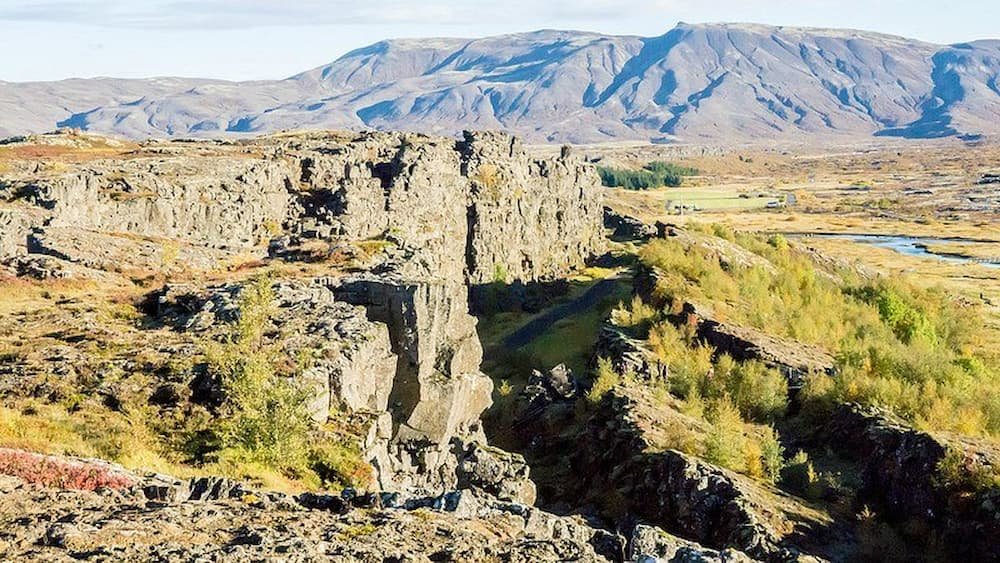 Once we arrived at Silfra, we put on a dry suit over our clothes, which was light and so comfortably insulated that we didn't want to take them off. On top of that was our hooded wetsuit, plus our snorkel and goggles. We had two pairs of socks over our boots and flippers and waterproof gloves to top everything off. The only thing that was exposed was our faces.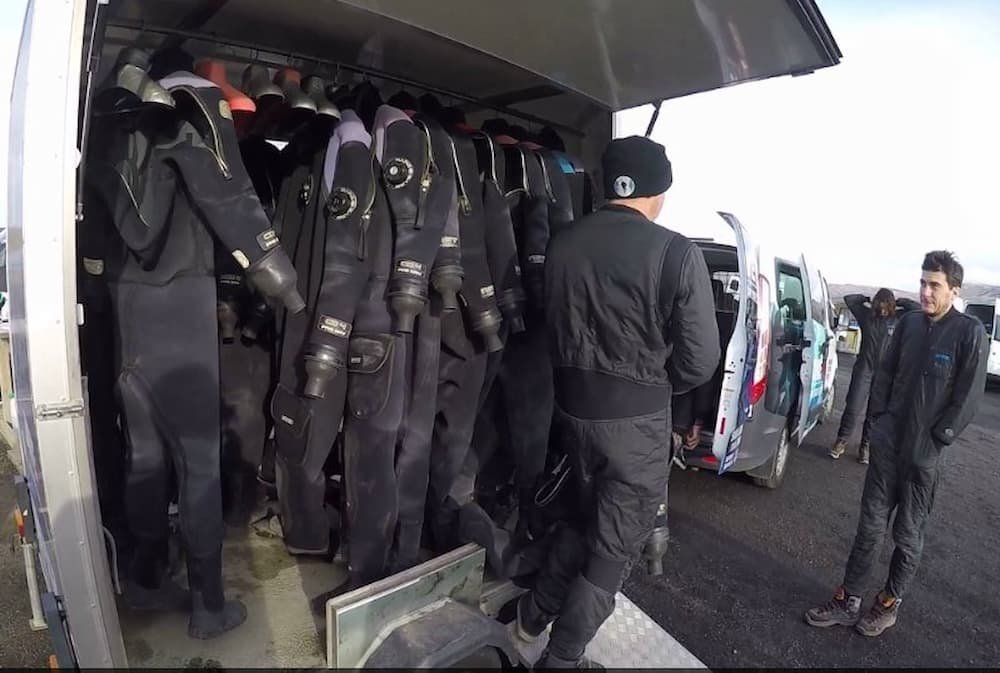 Our group of friends clambered down a few steps leading into Silfra fissure, and even though we were more than adequately insulated, as soon as my body touched the water I could feel the cold water surrounding me. Once my face was in the water I was admittedly shocked by the cold, but too exhilarated to care. Here we were, bobbing up and down in the water, seeing the colorful rocks and landscape underneath with incredible clarity – we could see 100 meters ahead. The water was so clean, that if you wanted to you could take a bit of a sip of it (I tried it – the guides even recommended we do it).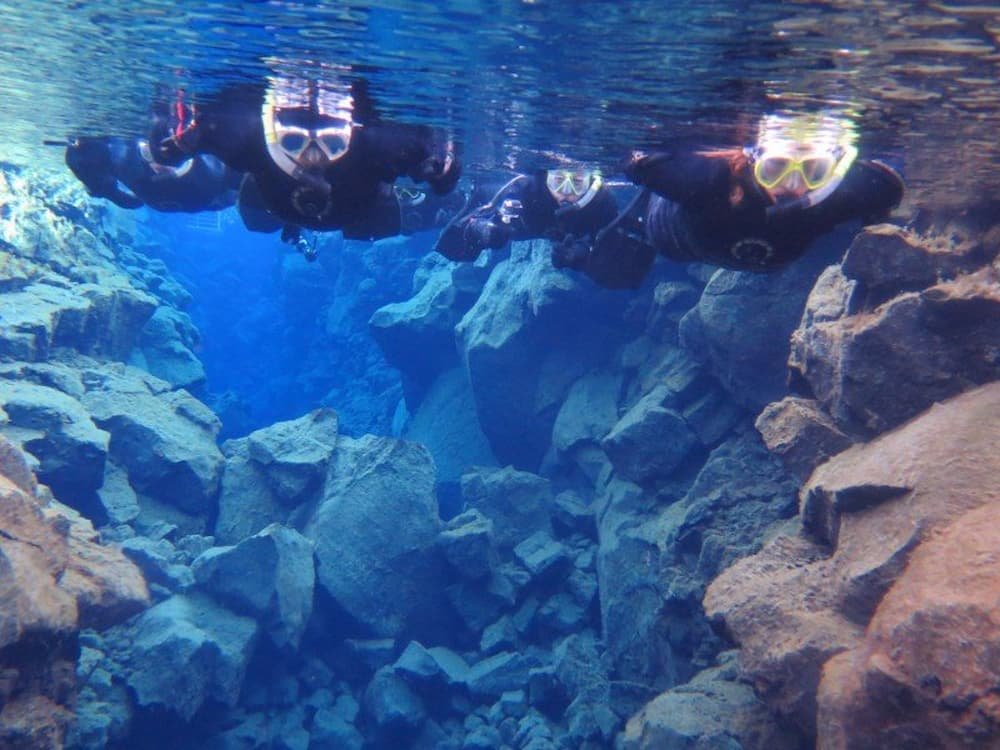 There are several sections of Silfra, with the deepest being Silfra Cathedral, which is 20 meters deep and 100 meters long. Here we saw lava rock walls dramatically sloping downwards, as well as algae. At the narrowest part of the fissure, you could practically touch the tectonic plates on either side of you. The last section is Silfra Lagoon, where the fissure widens out and we were able to freely swim around and explore.
While you don't see any fish in Silfra, the experience itself was so unique and fun. Towards the end of the experience, I could feel my fingers chill and freeze, so I wouldn't have stayed in much longer than the time they had given us about 30-40 minutes, which was perfect. Before you go in, the guides tell you that your fingers, while covered, will inevitably get wet, and the best way to avoid them from getting colder is not to move them much – so either swim with your hands behind your back, or outstretched in front of you (which looks kind of weird admittedly, but I did that because it was the most comfortable).
Once we got out of the water, I could tell that my face was flushed from the cold and my lips, which had been wrapped around the snorkel the entire time, felt swollen and numb. Talking felt hilarious. We walked back to the van to change out of our wetsuits (which was quite an endeavor itself) before being treated to hot chocolate and biscuits – the best way to finish up a one-of-a-kind experience.
If you would like to dive or snorkel at the Silfra fissure be sure to check out Dive.is.