The beautiful and vibrant city of Paris is a much-loved and hugely popular destination among visitors from around the globe. The French capital has plenty to offer in terms of culture, great cuisine, excellent shopping, rich history, and a host of world-famous sights and attractions.
It is well worth exploring some of the lesser-known sights that are off the beaten path. While popular sights like the Eiffel Tower and the Arc de Triomphe are well worth visiting, there are also other places that you should explore, that will make your Paris experience unique.
There is no doubt that Paris has some amazing attractions and stunning sights, some of which have become iconic and are known around the world. To make your Paris itinerary a little more diverse, consider visiting and exploring some of the following places of interest.
Gaite Lyrique
This fascinating museum is located in a grand former music hall dating back to the 19th century. The focus of the museum is creativity and arts in a digital era, and it is a great place for both adults and children to explore. While the exhibits are modern because they are linked to digital technology, the building itself is stunning and in classic baroque style, so you can also take in the wonderful architecture during your visit.
You will be able to explore the displays and exhibits at this museum as well as access a range of events and workshops. There are plenty of activities for younger visitors, so your kids can have fun as well.
La Pagode
If you are considering catching a movie while you are in Paris, La Pagode is the place to be. You can enjoy a unique experience in stunning surroundings as you relax and enjoy a movie in this breathtaking venue. In the room with the largest screen, you will find yourself surrounded by ornate and decadent décor including silk hangings, painted ceilings, and candelabras.
In addition to this, you can also spend some time in the venue's beautiful Asian garden, where you can enjoy a sweet treat and a cup of tea after your movie.
Le Ballon de Paris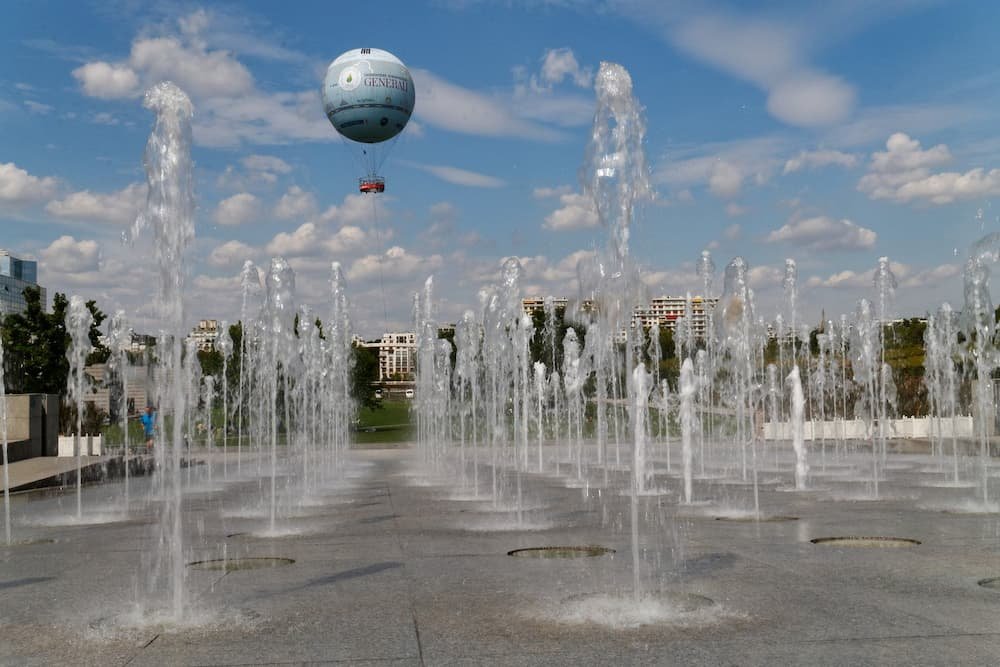 Most people who come to Paris are keen to get a bird's eye view of this stunning city, and many do this by heading to the top of the Eiffel Tower. However, there is another option that involves less queueing and still ensures you get incredible views as well as a unique experience.
The permanently anchored Le Ballon de Paris is a towering balloon that rises upward to give you the most fabulous views of the city. The balloon is operated by cable by the balloonist, and it takes you up into the air to dizzying heights so you can get the best view.
Passage Brady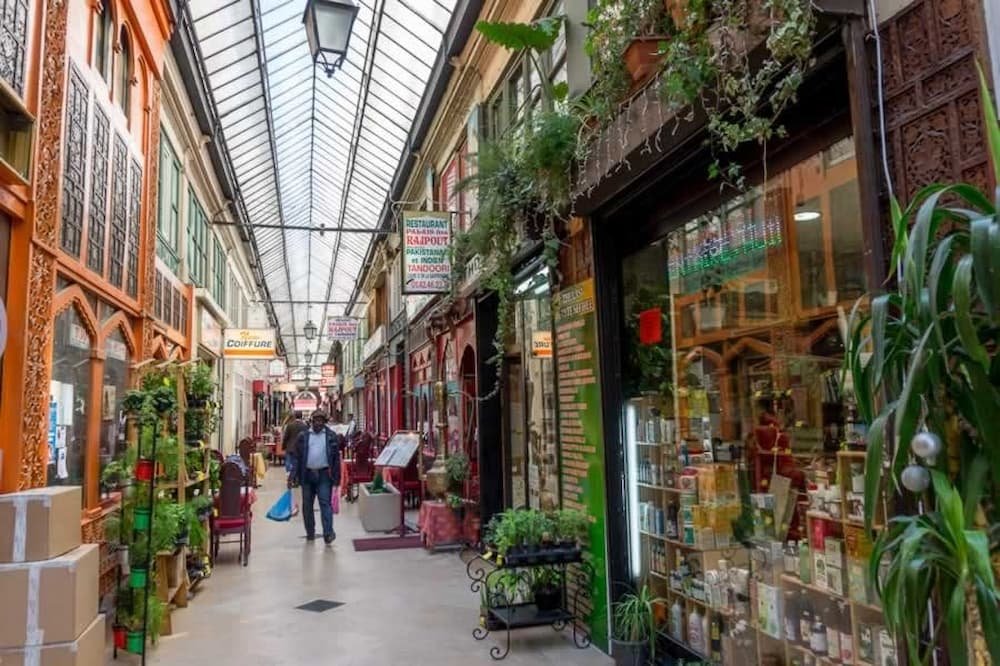 When you visit Paris, you will be able to explore a variety of cultures thanks to the multicultural makeup of the city. One of the places you should definitely pay a visit to is Passage Brady. This small passage brings you out into the thriving heart of the city's Indian and Pakistani communities.
The passage itself dates back to the mid-1800s, and the atmosphere as you step into the surrounding environment is vibrant and authentic. You will find an array of shops selling a variety of Indian and Pakistani goods including fashions. You can also sample some delicious cuisine at one of the many eateries.
Sainte-Chapelle
Considered one of the most beautiful churches in the city, Sainte-Chapelle can be found nestled in the court of the Palais de Justice. Because of its location, you will have to pass through security and checks before you go into the chapel, but it is well worth the effort.
This chapel is not only stunning, but it also boasts a rich and fascinating history. It is a great place to explore, and you will enjoy soaking up the enchanting ambiance as you look around the interior.
Make the most of your time in Paris
By adding some of these lesser-known attractions to your Paris itinerary, you can look forward to an even more exciting and memorable vacation. Exploring a mix of both popular attractions and places that are off the beaten path will enable you to enjoy the diversity and magic of this vibrant and beautiful European city.
If you want to make your trip to Paris a truly unique one, there are various ways you can do this. You could even consider taking a LiveLingua French course and learning some French basics to make your trip all the more enjoyable and immersive!