The marijuana tourism industry is booming in the U.S., and this is mainly because more and more people are considering recreational and medicinal weed. There's no doubt that marijuana makes everything better, funnier, and happier. You'll enjoy doing so many things differently when you're high. If you're up for a different holiday this year, make sure to check out these top U.S. marijuana tourism destinations before you pack your pod vape kits along with marijuana-infused juices. And if you're curious about the type of bongs in the market, be sure to check out this list of unbelievably expensive bongs.
Cannabis-Inspired City Tours
SAN FRANCISCO, CALIFORNIA
Year after year, tourists flock to San Francisco to experience unique cannabis activities. There, you can check the best dab pen kits and explore the cannabis market in great detail. For people who want access to the best and most luxurious marijuana VIP tour, check out Cannabis-Infused City Cruise Tour by Emerald Farm. You'll be riding in a stunning limousine to check out marijuana lounges, luxurious dispensaries, and various retail shops related to weed. And of course, you can sample different THC and CBD products as you ride along.
Visit Cannabition
LAS VEGAS, NEVADA
What happens in Vegas, stays in Vegas. Indulge in the finest weed in Sin City offered in multiple social lounges and the city's classy marijuana dispensaries. And don't forget to check out the country's only cannabis museum known as Cannabition where you'll find a super long joint and have fun sliding into a tank of buds.
You will also find tons of information about the cannabis plant and learn about marijuana culture from all around the world from this weed-centered attraction. And while you're in Las Vegas, explore seed banks where you can buy quality weed seeds. Check out the Weekend Gardener for the most updated marijuana-growing information and tips.
Learn Sushi & Joint Rolling
DENVER, COLORADO
A special cannabis-inspired tour is available at My 420 Tours called the Sushi & Joint Rolling session in Denver. Learning how to roll a joint expertly comes first, and of course, you can choose from any of their recommended strains from a local dispensary. After smoking your own creation, it's time to learn how to roll different kinds of delicious authentic sushi. Be sure to register early since most classes are sold out.
A Treat From The Oregon Cannabis Concierge
PORTLAND, OREGON
Expect a treat from one of the first states to welcome legal recreational cannabis. The Puff Puff Pour is a unique experience for cannabis consumers. On this tour, you will try to match featured cannabis strains with beverages like Kombuchas, wines, ciders, microbrew beers, cold brew coffees, fruits or vegetable juices, and drinking vinegar. Book early at the Oregon Cannabis Concierge for this tour as well as other cannabis-themed activities in Oregon.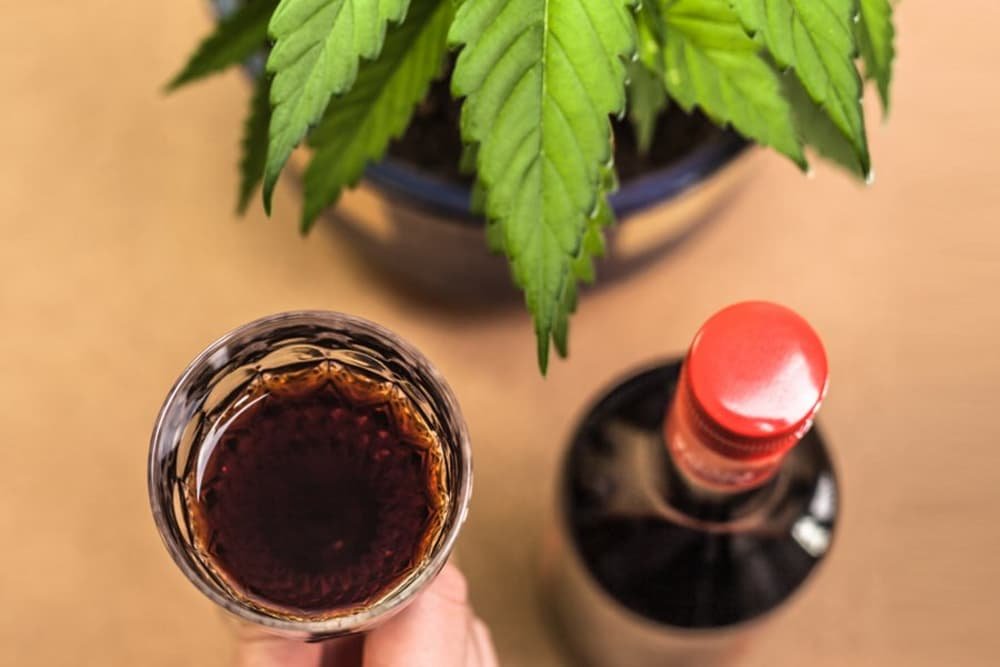 Enjoy The Scenery From The Mountain Views Tree House Joint
MONROE, WASHINGTON
Nestled in the quiet forests of Monroe, WA is the Mountain View Tree House Joint. This is a unique weed tourist accommodation in the area because of its impressive location, comfortable and homely atmosphere, and of course, you can smoke as much weed as you want.
This treehouse is near the Wallace Falls State Park and Stevens Pass Ski Resort, where you can spend the day admiring nature and enjoying your euphoric high.
Cool Cannabis Shops
SEATTLE, WASHINGTON
Anyone who's 21 years old and older can buy marijuana from any of Seattle's cannabis shops, and this is one of the reasons why the city's bustling with tourists year after year. Enjoy the latest strains or taste the most in-demand weed in Seattle and nearby areas.
There are also cannabis tours that focus more on how the plants are cultivated, manufactured, and sold. And while you're here checking out the best weed, this is also your chance to visit the Space Needle, the Museum of Flight, and Pike Place Market.
Come To The Coachella Music Festival
COACHELLA, CALIFORNIA
Coachella Valley was once known for its wilderness trails, natural beauty, and fertile soil, but now it's more popular because of the Coachella Music Festival. This is where musical artists and fans come to perform and enjoy good music.
With this yearly musical event, you'll also find cannabis enthusiasts and business owners of local dispensaries, grow operations, and headgear shops selling their wares. Cannabis tourists can sample the best in THC and CBD products, but they cannot take their stash and smoke inside the festival grounds as this is not allowed.
Marijuana Sight-Seeing
BOSTON, MASSACHUSETTS
Another U.S. city that's a popular marijuana tourism destination is Boston. We recommend booking weed sightseeing tours through Boston Cannabis Tours, where you'll explore small organic growing facilities, recreational and medicinal weed dispensaries and cannabis dining and shops.
While on the trip, you can carry an ounce of weed with you, the maximum allowable amount you can carry in Massachusetts. And aside from sightseeing tours, you can enroll in baking classes, salve, oils-making classes, and marijuana yoga and meditation sessions.
These are just some of the best marijuana tourism destinations and attractions in the U.S. There are more to explore as you enjoy your favorite weed strains across the country. Make sure to plan and book in advance online to avoid stress and large crowds or you can find cannabis strains online.