Once a year, around the full moon of November, a huge camel fair takes place in Pushkar, India. When the eighth month (one of the most sacred) of the Hindu calendar has come, camel drivers of the Thar desert begin the long journey that will lead them to Pushkar for the full moon of Kartika Poornima.
Every year, some 300,000 people come here, bringing 50,000 camels and cattle. The city turns into a whirlwind of colors, sounds, and movements, where musicians, mystics, merchants, tourists, devotees, and animals come together for an amazing experience. This is the Pushkar Mela, commonly known as the Pushkar Camel Fair.
Imagine being in a vast and dusty plain, drained of energy by the sun's rays and lack of water. The surrounding area is dotted with nomad tents. Men in white tunics sporting spectacular mustaches and elaborate turbans, with tens of thousands of camels as far as the eye can see. Yes, the Pushkar Mela is an event of pure magic.
Prepare to be transported back to the days of caravans, where people lived a nomadic life in the desert with their wives and children. Their possessions consisted only of the food they needed, tents, and their precious water supplies, moving from place to place to conduct their business.
At the Pushkar Mela, camel drivers organize themselves according to the sun. Every day passes the same as the last for the entire week-long festival.
Around 5:00 AM, the sun rises over the desert, located just outside the city, and slowly the masses awaken from the serenity of the night. Slowly, in the cool of the morning, we hear voices, whispers, and groans of those armies of cattle that had lay silent all night.
Fires appear here and there, and the plain suddenly ignites with pink and orange tones. Men are pressed in circles around campfires, wrapped in heavy blankets, sipping a chai tea or smoking a bee-dee. Meanwhile, the women prepare food in large pots on glowing fires which are fueled by cow or camel manure (it's efficient and cheaper than wood).
Here, people prepare tea and food with water provided by wells drilled in the area and chapattis are cooked in the sand, as they do in the Sahara. The toilet is a little further, beyond the hill, or even incognito among the tents or sleeping people.
Rajasthani men usually wear a turban, a specific color that is representative of their family, tribe, or caste. They always have an imposing mustache that they are constantly looping between their fingers.
The price of a camel is around 15, 000 rupees (approx $220 USD), and may even increase to 20, 000. While this may seem cheap for such a large animal, it is exorbitant when you factor in the proportionate cost of living in India. People are willing to pay though, as these animals are essential tools for work and travel.
The chillum is a clay pipe, full of charas that the camel drivers share together in small groups. The grass is pure and super strong. Most men smoke here at sunrise, and of course again at sunset. It's part of their desert culture. It may be interesting to make good negotiations … Who knows?
When we approached, they often invited us to sit with them for tea. They drink chai here in small bowls that they will use afterward for their food since they don't carry glasses. And then comes the chillum…. it's so strong that after a few drags, there's no need to consider undertaking anything for at least an hour … you take time to land smoothly.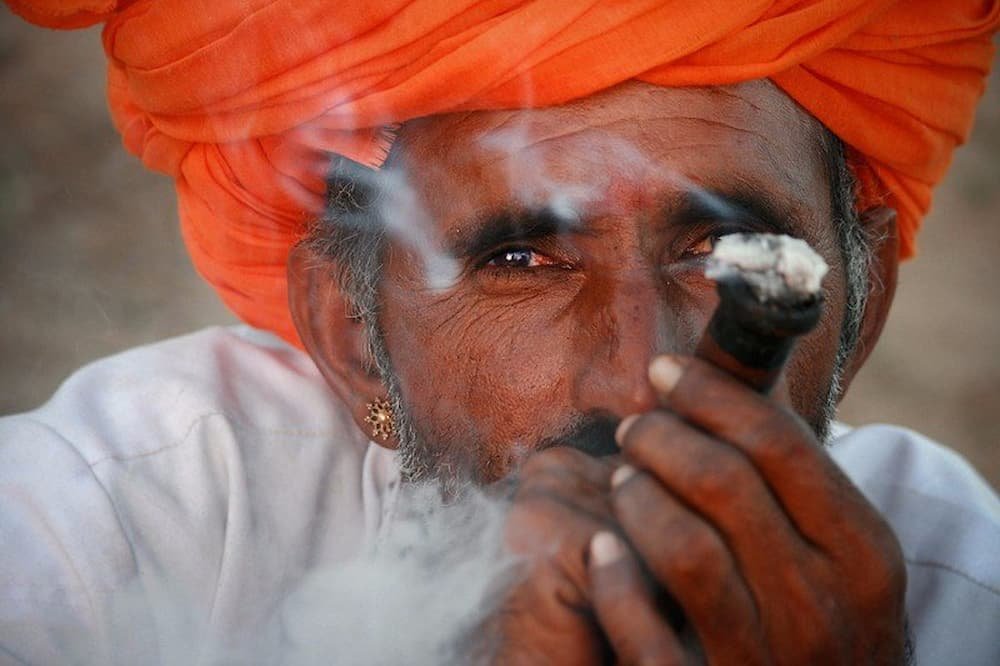 Once again it is sunset on the Mela grounds. By immersing myself in such places I feel that traveling has definitely brought me to a higher level. It opens doors that become impossible to close. They are sometimes indefinable sensations, and visions, hidden behind an opaque veil, through which we can only guess a vague outline. All these travels are like a kind of succession of baptisms that accumulate themselves over and over again. They entirely become stories of your own life, that you'll never forget and that will continue to beat in your inner self, for the rest of your life.
These experiences become stories of your own life, that you'll never forget and that will continue to beat in your inner self, for the rest of your life.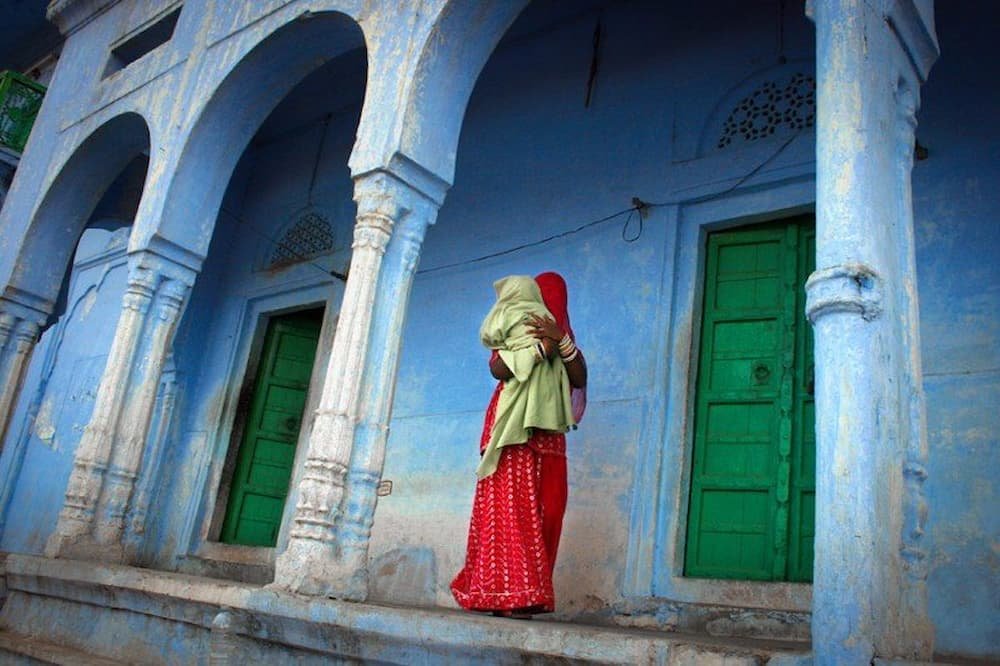 According to the system of castes, the gypsies of Rajasthan are part of a vast Indian population of "untouchables" and society expects nothing from them. These outcasts are acrobats, Kalabilia dancers, Bhopal puppeteers, snake charmers, yogis, musicians, or dancers. Their arts have always been used for the entertainment of the Maharajas.
Every hour, a new performance is given in the Pushkar stadium. People are not always aware of what will happen next since many of the shows are improvised. From afar, we only need to follow the tide of colored saris and turbans as the crowd makes their way into the arena, through clouds of dust.
There is dancing and acrobatics, stunning and impressive, often carried out by gangs of gypsies. They roam around the country, but are not well-considered and are treated poorly by many people here in India.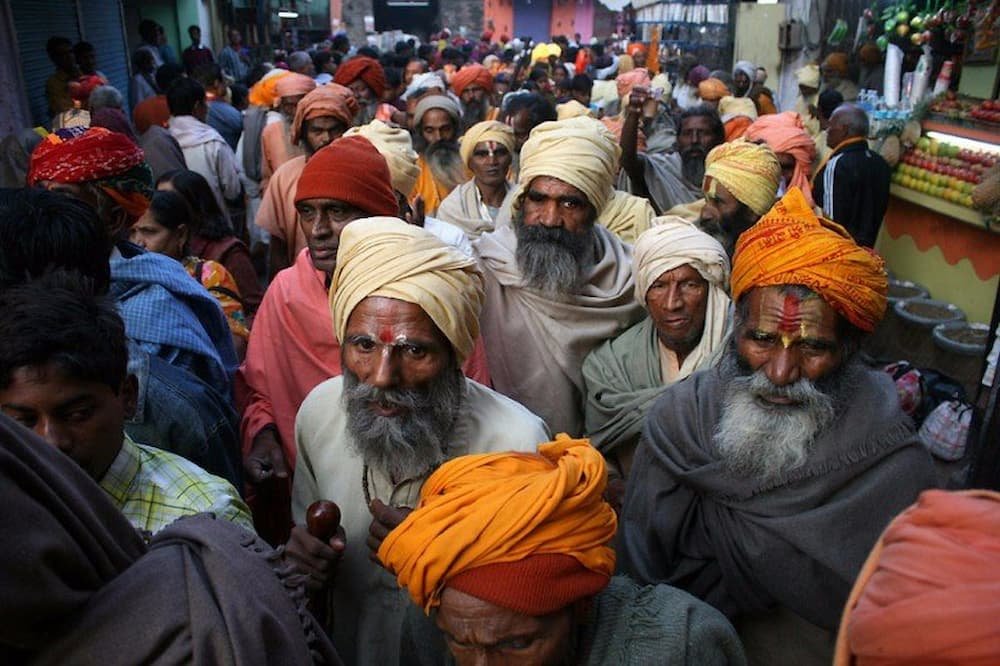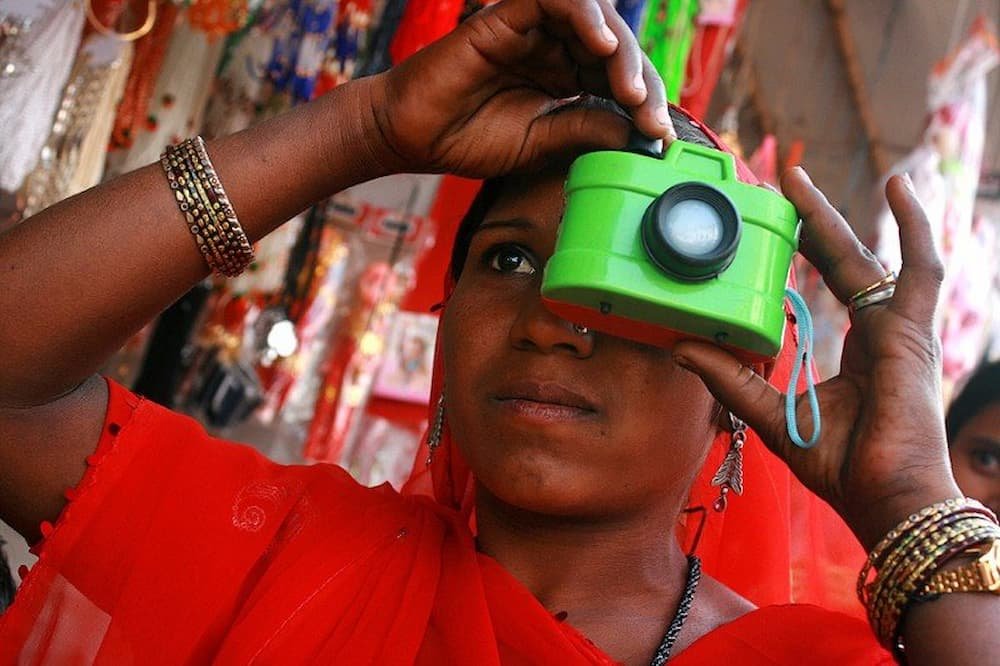 Rent a car in Jaipur for a convenient road trip to Pushkar, located about 150 kilometers away. Enjoy a smooth drive on NH48 and explore the attractions at your own pace. Moreover, having a car in Pushkar provides easy access to renowned attractions, such as the sacred Pushkar Lake and the famous Brahma Temple. For a hassle-free and enjoyable road trip from Jaipur to Pushkar, consider renting a car in Jaipur.
If you'd like to read about my journey through India or see more images from the Pushkar Mela, jump on over to my website www.parcheminsdailleurs.com.