Spain has a wide range of attractions that make it among the best tourist destination in the world. In this article, we will look at the Top five reasons why you should visit Spain.
1. Cities & Festivals
There are spoiled choices for cities to visit in Spain including Barcelona, Madrid, Seville, and Valencia. The cities are rich in culture, shopping options, beautiful buildings, and structures. The cities are good destinations and host various local and international festivals that you can participate in.
The festivals in Spain include the flamenco dance in Seville. Malaga is a biofilm seaside city full of history and charm with authentic art and rich culture. The city of Pamplona hosts the annual Bull Run that draws thousands of people from all over the world to participate. The Tomatina festival held in Valencia City is an entertainment event that involves tomato fights. There are also local festivals and fiestas that involve folk dancing, flaming effigies, 5-story human statue, and battles involving oranges, grapes, paints, or meringue.
Andalucía has the most decorated houses with sunny bougainvillea-draped that have prompted an annual competition for the most flowery courtyard. La Rioja is a wine-producing city that also hosts a yearly wine tasting festival. Each Spanish town hosts its own festival where the locals assemble, drink, eat, dress, and celebrate together.
Madrid and Barcelona are the most famous cities in the world because of football. Barcelona is home to Barcelona Football club while Madrid is home to Real Madrid. The two clubs are currently ranked as the elites with footballing legends Lionel Messi and Cristiano Ronaldo currently playing for the two clubs. When the two clubs face each other the world stops to see the fiercest battle known as el classico.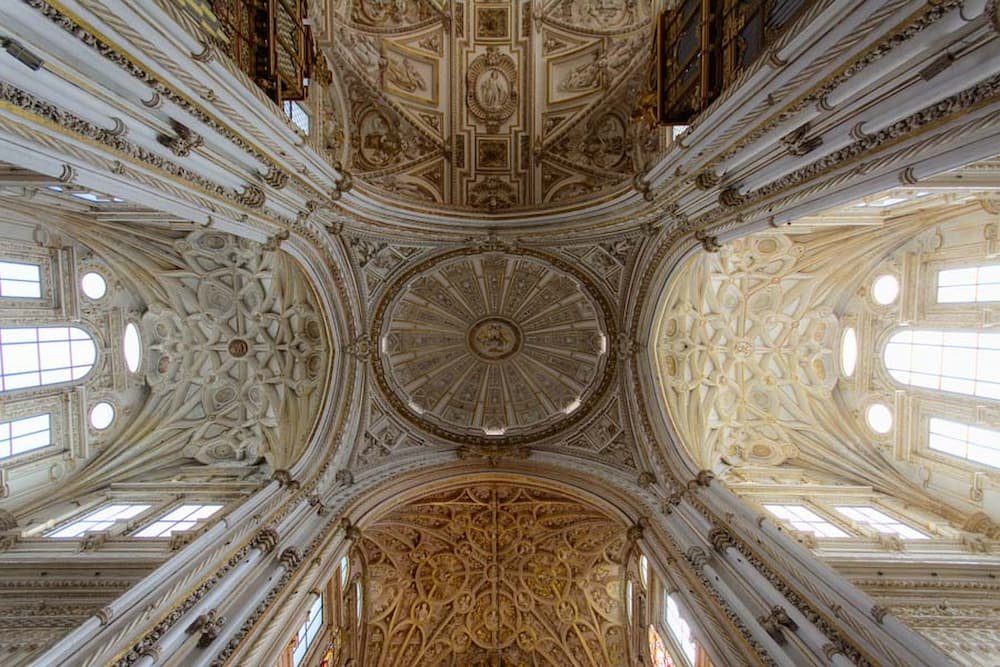 2. Beautiful Beaches & Islands
Spain has over 5000 beaches on its coastline which is about 5,000 miles on the Atlantic Ocean and the Mediterranean Sea. The weather is fairly warm with clear sunshine for about 300 days a year. The most popular beach is the Costa de la Luz located in Andalucia. If you desire to relax away from the crowded city beaches, there are numerous hidden beaches such as Calas beach and the Balearic Islands that have crystal clear blue water with natural vegetation surrounding it such as pine forests. There are surfing competitions with over 170 surfing camping sites.
Other islands include; Canary Island which is entirely made of sand, the peaceful Menorca, and the Balearic islands. Visitors can engage in swimming, sunbathing, surfing, or kitesurfing.
3. Rich History and Art
Spain is rich in history and art. Over the years, The Romans, Egyptians, Moors, Phoenicians, and Visigoths settled in Spain leaving a legacy of their cuisine, culture, art, and architecture. In 1968, Egyptians built the Temple of Debod in the center of Madrid as a gift. The ancient Hispania which are fine Roman ruins and the Roman theatre in Merida is used to host performances that display their rich cultural history. The Moors were once world superpowers during their golden ages and dominated the land around Europe in ancient times for over 800 years leaving some famous ancient sites such as Alhambra in Granada.
The rich history of the Spanish civil war, the rise and fall of the dictatorship, and the successful turnaround back to democracy are preserved in museums and buildings. The Cordoba mosque is one of the museums with rich Moorish architecture that gives you the real sense of creativity and art of the Spanish Islamic rulers.
Spain is home to world-famous painters from Pablo Picasso to Francisco de Goya. The great work of art is kept in world-famous galleries such as Barcelona's Picasso Museum, Madrid Prado, Bilbao's modernist Guggenheim, and Reina Sofia. The art is beautiful and very creative.
4. Food & Restaurants
Spain boasts high profiled Restaurants and hotels such as El Celler de Can Roca was voted is the world's best restaurant in 2013 taking over from Ferran Adria's prominent elBulli which is also from Spain. The country is also home to the oldest restaurant in the world, Casa Botin, which dates back to 1975. Spain manufactures the best vino wine in the city of La Rioja. The wine is local it is fresh and is relatively cheap, it's a culture to offer a free plate of tapas for every drink you order.
Spain has many food-serving joints that serve the best local delicacies. Spanish cuisine is the most common native dish that is healthy and flavored which will surely tempt your taste buds. The famous foodie destination is the region of Costa Brava, Barcelona's capital, renowned for tapas that offers; olives, chorizo sausage, fruit squid, and potatoes with spicy tomato juice.
5. Breathtaking Scenery and Adventure Experiences
Spain has a total of 45 UNESCO World Heritage Sites. They include; the pilgrimage route of Santiago de Compostela, Alhambra fortress in Granada, ancient carvings of Altamira, and Segovia's Roman aqueduct among others.
Spain is a country full of breathtaking and inspiring landscapes that are unique. The volcanic views and panoramic scenery of Tenerife which has a volcanic landscape that rises 2000 feet above sea level with Los Gigantes cliffs are a must-see. Mount Teide is the third largest volcanic mountain in the world that is suitable for hiking.
After Switzerland, Spain is the second most mountainous country. On the volcanic island of Lanzarote, you can enjoy hiking at the volcanoes at Timanfaya National Park and then enjoy cooked food over an open volcanic vent where you can prepare volcanic grilled chicken. There are numerous adventure opportunities such as a walk on the world's scariest footpath and the zip line between Spain and Portugal.