The country of Spain has plenty of destinations that suit the preferences of every kind of tourist. Whether you're into adrenaline-inducing activities, leisurely road trips, food escapades, or museum exhibits, there's definitely a place for everyone.
If you're up for a relaxing day and want to know more about Spain's rich history and culture, taking a trip to the museum is the best way to spend your time. The country hosts some of the best and most acknowledged museums worldwide, where you can enjoy an extensive collection of arts across the globe.
Barcelona and Madrid are two of Spain's popular cities that contain the majority of these establishments, housing over 50 art galleries and museums alike. The Thyssen-Bornemisza Museum, Prado Museum, and the Centro de Arte Reina Sofia are only a few of the fine museums you can visit in the country. However, we've curated a list of the top museums you can go to while you're in the country so that you can witness some of the world's most cherished art collections and galleries.
1. Guggenheim Museum
Situated in Bilbao and perched on the river's edge, this contemporary and modern art museum is considered one of the 20th century's architectural icons. In fact, it provided a transformative impact on what was once a rather grimy city — a trait by which its detractors praise the building up to this day. Its foundations are chiefly made up of limestone, titanium, and glass, making it a work of art in its respective right.
The Guggenheim museum is home to various exhibitions from the mid-20th century to the present times, showcasing both local and international art by sculptors, contemporary painters, and modern artists alike. One thing you'll need to keep in mind with the Guggenheim museum is its time-limited art exhibitions; make sure to check the museum's official website to know what kinds of art will be up for display during your scheduled trip.
2. Museo Del Prado
Museo del Prado, also known as Prado Museum, is located in Madrid. Many consider the Prado the crowning jewel of all of Spain's art museums. The building also has a rich history tied to its existence, given that Juan de Villanueva crafted its design in 1785 under King Charles II's order. It was made open to the public over 200 years ago for the purpose of parading the royal family's wealth and storing their fair share of art collections.
While the popular 'Royal Collection' remains one of the essential exhibitions in the museum, the Prado Museum's catalog now spans over 20 000 art pieces from the 12th century up until the 20th century — all of which are on display any time of the day.
This only means that you can begin your museum trips admiring the works of Caravaggio or Botticelli, then Bosch, Velasquez, and Goya sometime in the afternoon, only to discover that you have barely scratched the surface. Indeed — there's just too much art to explore in the Prado Museum!
3. Reina Sofia Museum
Reina Sofia museum is a notable modern art museum that holds thousands of fine artworks by popular artists. If you want to know more about Spain's history, stopping by Reina Sofia Museum will let you know more about the country's social and political development over the years. Other than that, it also hosts a library readily accessible to everyone. The library consists of over 3,500 sound recordings and about 100,000 books that focus on art and various topics related to the matter.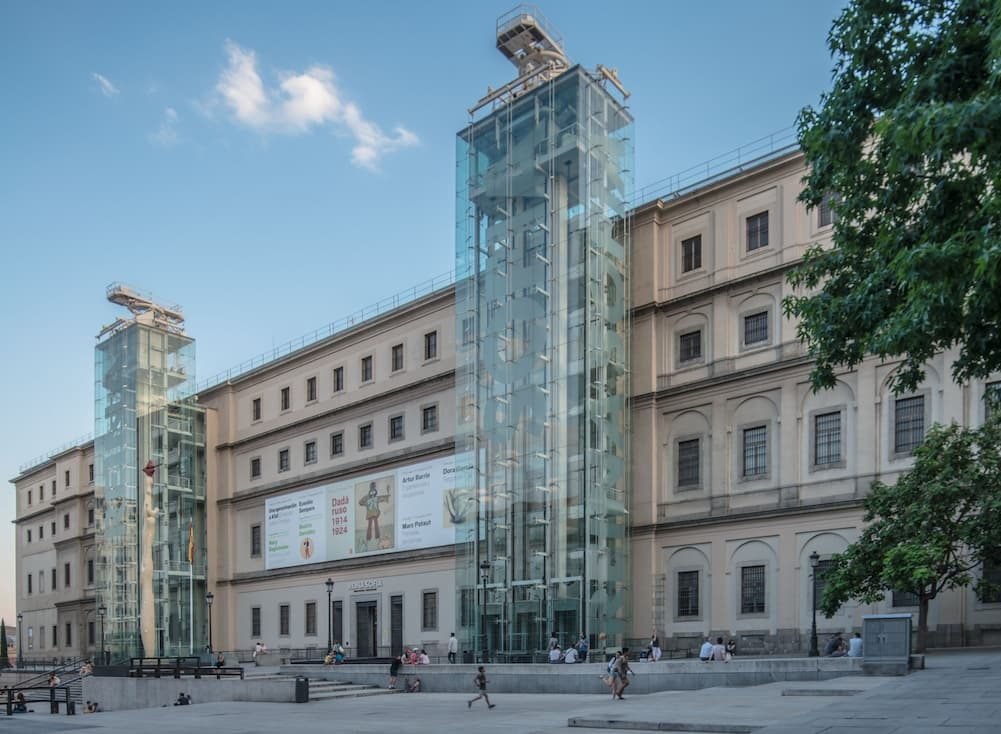 4. Picasso Museum
Who would dare miss the Picasso Museum? Situated in the northeastern part of the country in Barcelona, the museum holds over 3,500 artworks and is home to the most comprehensive art collection of Pablo Luiz Picasso's works from the early years of 1890 to 1917. The Picasso Museum is a great destination for artists or people interested in this famous artist's life, especially since it has a wide range of art by Picasso in different periods such as the Las Meninas and more.
Its architecture is particularly impressive, given that you can find five huge palaces of Catalan civic gothic style — no wonder the Picasso Museum is one of the most visited establishments in the country.
5. Principe Felipe Science Museum
Apart from art exhibits, this museum located in Valencia offers abundant attractions that can satiate your thirst for enjoyment. Here, you can indulge in scientific activities and interactive exhibitions that primarily showcase today's latest advancements in science and technology.
Be sure to also check out the apartments in Valencia if you're planning to visit this museum to have a comfortable stay while you're in the area.