Located in heart of West Africa, Burkina Faso is the sort of place that captures the imagination – how many of you even knew that Burkina Faso exists? This may be one of the world's poorest countries, but it's also one of the most stable in the region and runs with an efficiency that's the envy of many of its neighbors.
Climate
Burkina Faso has a primarily tropical climate with two very distinct seasons. The rainy season and the dry season where the harmattan (a hot dry wind from the Sahara) blows. The rainy season lasts approximately four months from June to September and is shorter in the north of the country.
Food
The cuisine of Burkina Faso, typical of West African cuisine, is based around staple foods of sorghum, millet, rice, maize, peanuts, potatoes, beans, yams, and okra. The most common sources of protein are chicken, chicken eggs and freshwater fish. A typical Burkinabe beverage is Banji or Palm Wine, which is fermented palm sap, and Zoom-kom. Especially the town of Banfora is known for its good quality Banji, though one should be wary of the Banji sold by hawkers as it is often not very fresh and may contain added water.
Visitors in June and July must try the caterpillars known as "chenilles". The caterpillars come fried and can be eaten crunchy like french fries or put in a baguette as a sandwich.
Culture
Two key elements of culture in Burkina Faso are its indigenous masks and dancing. The masks used in this region of the western Sahel are made for rites of sacrifice to gods and animal spirits in the villages. Native dance, on the other hand, is employed to demonstrate the villagers' desire for blessings by the spirits.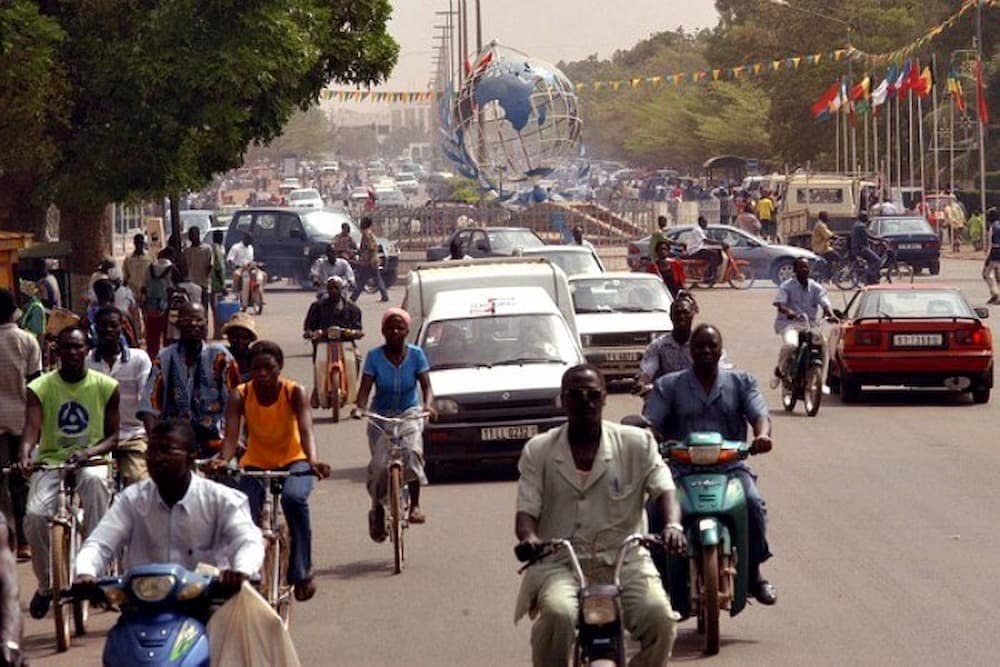 The cinema of Burkina Faso is an important part of West African and African film industry. Burkina's contribution to African cinema started with the establishment of the film festival FESPACO (Festival Panafrican du Cinema et de la Televison de Ouagadougou.
Currency
The West African Franc (CFA)
Language
As with many West African countries the main global language is French. Other local languages include: More, Fulfulde, and Lobi.
Places to See
---
Bobo-dioulasso
Bobo, as it's widely known, may be Burkina Faso's second-largest city, but it has a small-town charm and its quiet tree-lined streets exude a languid, semitropical atmosphere that makes it a favorite rest stop for travelers. It has a thriving market, a fine mosque, and a small popular quarter, Kibidwe, which is fascinating to roam around. There's also a lively music scene.
The beautiful Grande Mosque, in the old part of town, is a good example of Sudanese mud-brick architecture with its towers and wooden struts. The best time to visit is at sunset when the facade turns a golden color and the locals pass by pausing for prayer. Le Grande Marche is a huge, colorful market that offers just about everything you need to live in Burkina Faso. From cloth to plastic buckets and jewelry to gas lamps as well as a selection of fruits and vegetables, the market is great for picking up souvenirs.
The modern Cine Sanyon is an excellent cinema that shows good films, including runs and reruns of Burkinabe productions which have won international acclaim, as well as dated Hollywood blockbusters and Jackie Chan flicks.
Ouagadougou
Most travelers end up liking Ouaga (as locals call it). While it could just be that the city's name rolls off the tongue in a wonderfully rhythmical African way, there's no mistaking the fact that, for the capital of the world's third poorest country, Ouagadougou is surprisingly upbeat, friendly, and home to good hotels, restaurants, and nightspots.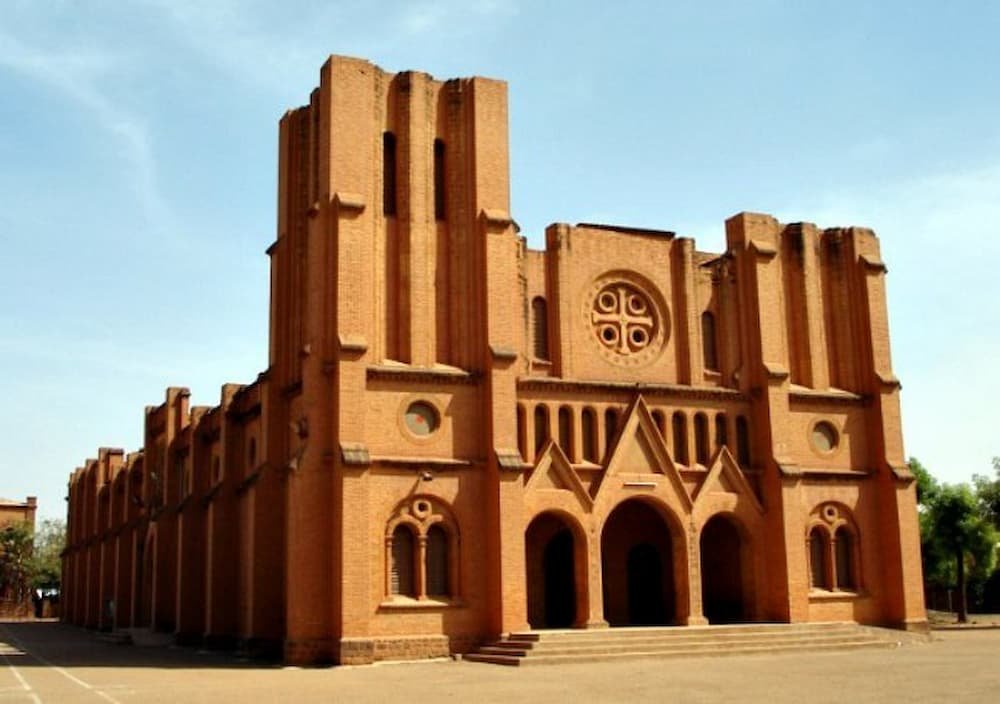 Boromo
The gateway to the Parc National des Deux Bales where the elephants roam, is the sleepy town Boromo in Southern Burkina Faso.