The times are a-changing. Remember the good old days when you could pack your suitcase full of clothes and other items, show up at the airport, and be greeted by a friendly counter clerk who would check your luggage for your flight for free. Many things have changed since then and even more so since 9/11 but today we are going to focus on the growing trend of traveling with carry-on luggage only.
With the introduction of checked baggage fees, an increasing number of people are switching to using a carry-on bag as their only luggage. This trend comes with a number of pros and cons that we will discuss here today. We invite you to join in the conversation by having your say in the comments section below.
How many times have you seen a plane with an empty overhead compartment lately? I'm guessing not at all unless that plane happened to be well under capacity. There are indeed many complications that arise from the airline's decision to charge for checked luggage.
Recently on a flight from Seoul to Vancouver, I arrived a little late to board the plane (let me clarify – I was there well before the specified boarding time but towards the end of the lineup) and when I finally boarded and went to stow my backpack in the overhead locker above my seat I was confronted with numerous 'wheelie bags' taking up the whole space. So I moved to the next locker…..and the next….and again.. (you get my point). I finally had to store my bag in the flight attendant's personal compartment at the rear of the plane.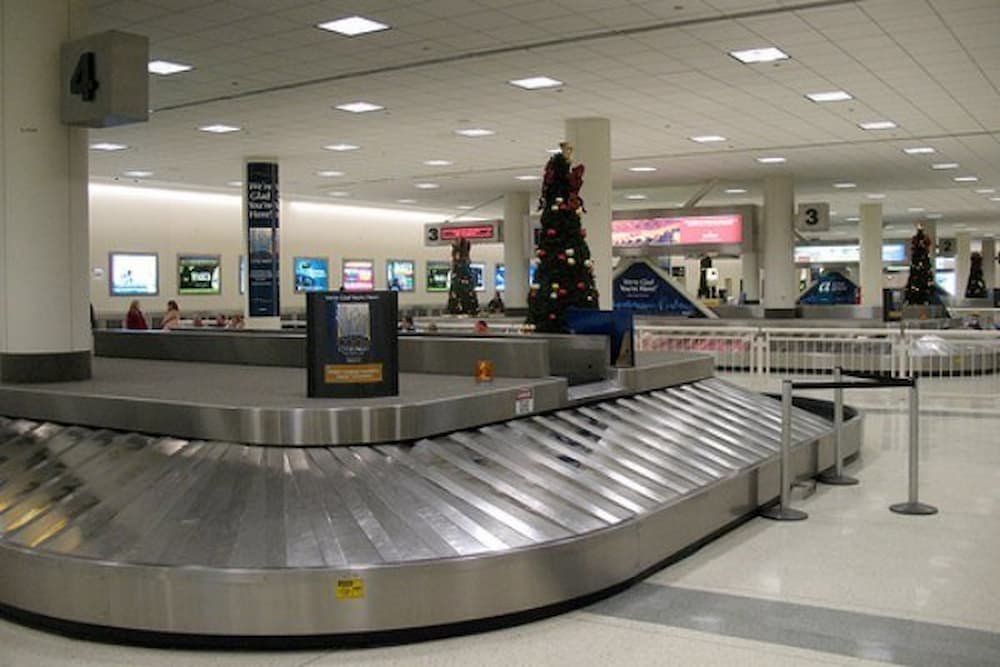 The experience was not only frustrating but also rather time-consuming and no doubt held the plane up for a few unnecessary minutes. Now don't get me wrong I'm not a hater of carry-on, in fact, I am an advocate of the 'less is more' principle but something seriously needs to change here.
The Pros of carry-on
The packing process is tedious and draining for many travelers, especially if they are packing two or three bags. When you travel carry-on only, you have fewer clothes, fewer products, and less stuff to worry about packing.
The check-in process is faster as there is no need to wait in line to check a bag. Simply check-in online, print your boarding pass, and proceed through security.
After clearing customs you are basically out of the airport as there is no need to waste time at the baggage carousel.
When you use carry-on your luggage is sure to arrive when you do. No more bags lost in transit.
It saves you money. You don't have to pay fees to check your bags in.
You have access to all your stuff on the flight.
The Cons of carry-on
You will need to try and be the first on the plane to ensure your bag gets a space in the overhead locker. It takes longer getting on and off the plane when everyone needs to find their bags.
You are restricted by what you can pack in your bag. This holds especially true for carrying a toiletry bag with shampoo, deodorant, and razors which are mostly restricted from being taken in the cabin.
It can be dangerous for other travelers to have heavier bags on board. Hit some turbulence and the overhead could pop open and the next thing you know you have a huge wheelie crashing into your head.
You will need to carry your bag everywhere with you through the airport after checking in. This can suck when you have 2 hours to burn.
So why are the airlines forcing us to travel lighter? Well, the easy answer is that it is extremely profitable for them to do so. Checked bag and related fees netted $6 billion for US air carriers alone in the first 9 months of 2010, federal statistics show.
Now they are looking to capitalize even further. Did you know that several airlines have been experimenting with the carry-on bag fees now too? Spirit Airlines is charging between $20-40 USD per bag, which boggles my mind. Unless you have the most spacious pants pockets in the world, the airline has got you where it wants you — shelling out cash for something you just can't avoid.
It's time to have your say… how do you prefer to travel? Carry-on or checked? And what do you think about the airline fees?