Queenstown offers many interesting places to visit, and while it is one of the main centers for tourism in New Zealand, there are still plenty of entertainment options that are free, or really inexpensive. Here are our top ten things to do in Queenstown for backpackers.
1. Walk Queenstown Hill
One of the best things to do in Queenstown in summer is to take a walk up Queenstown Hill. It's a good uphill hike that starts on Belfast Street, climbs up through forests of fir trees and brings you out onto the high grasslands above the city. The views are spectacular and definitely worth the climb.
2. Bob's Peak
If you've still got some energy left, save yourself the price of the Skyline Gondola ticket and take the Tiki Trail up to Bob's Peak. This is one of the best places to see the magnificent picture postcard view of the city and the ocean. Follow the One Mile Creek track back down through Beech forests and waterfalls to round off your hike.
3. Ben Lomond
Want to go even higher? For the ultimate in breathtaking (literally) views, take the track up from the Skyline Gondola to the top of Queenstown's highest peak – Ben Lomond. Put your walking boots on because this is a pretty good hike across the saddle with a really steep climb up to the summit, but you'll be proud that you've done it.
4. Luge
If you want to get some thrills and enjoy a rapid descent from the Gondola be sure to check out one of the two luge tracks. You will board a kind of on-road toboggan that will whisk you down the hill at breakneck speeds for a breath-taking adrenalin rush.
5. Lake Wakatipu
For those looking for a less strenuous walk, take the Frankton Track around Lake Wakatipu. This is one of the favorite weekend activities for Queenstown visitors and starts out from the Queenstown gardens in the town center. You will enjoy a peaceful stroll beside the waters of this beautiful lake.
6. Remarkable Sweet Shop
If you've worked up an appetite after all that walking, take a visit to the Remarkable Sweet Shop. Here you can enjoy a free taste of the assortment of delicious fudges, and the prices are very reasonable, so why not purchase a block to give you energy for discovering more things to do in Queenstown.
7. Underwater Observatory
The Underwater Observatory located on a lakefront pier close to the town center is well worth a visit and a great option for a cheap thing to do in Queenstown in the winter. The diving ducks put on a great show as they compete with the enormous trout and eels for the food you throw in.
8. Queenstown Gardens
The Queenstown Gardens are not only a great lakeside place to walk or to take a bike ride, but there are also eighteen specially designed baskets waiting to receive your best frisbee shot. Frisbee golf is great fun, and if you're not traveling with a frisbee, they can be rented cheaply from lots of the sports stores downtown.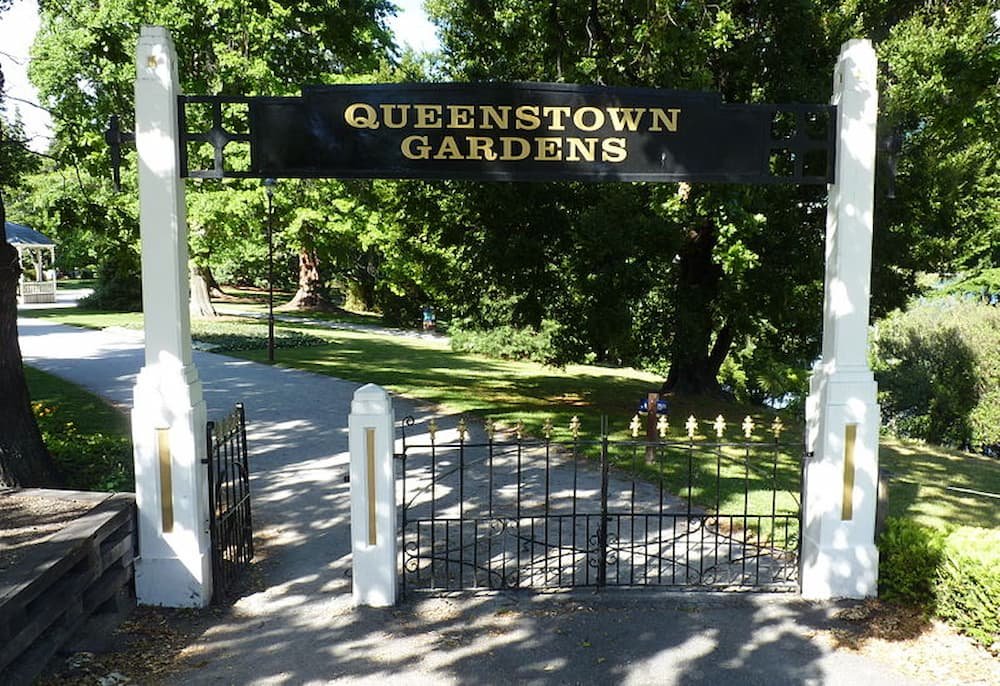 9. Queenstown Ice Arena
One of the most popular things to do at night in Queenstown is to take a spin around the Queenstown Ice Arena which is in the Queenstown Gardens. Take advantage of the Friday night special price which makes this a tempting Queenstown activities deal.
10. Hire a Car
Check out your backpacker's guide for websites that offer discounted promotions on different activities such as kayaking, jet boating, paddle boarding, and mountain biking. If you're wanting to venture further afield, consider hiring a car from Queenstown airport or the town depot. Depending on the time of year you can pick up some really cheap deals so you can enjoy some adventure and relaxation in Queenstown.