California is truly a camper's paradise. With its mesmerizing desert landscapes, magnificent forests, beautiful sandy beaches, and much more, there's something for everyone's taste. Apart from numerous designated campsites, wild camping is also widely permitted.
Whether you want to stay a night, a week, or even longer, you're sure to find a perfect camping spot to pitch your tent or park your RV.
Of course, primitive camping means (almost) no amenities, such as hot water, electricity, toilets, and similar, so it's not everyone's cup of tea. However, those who are into it will enjoy California's lush nature.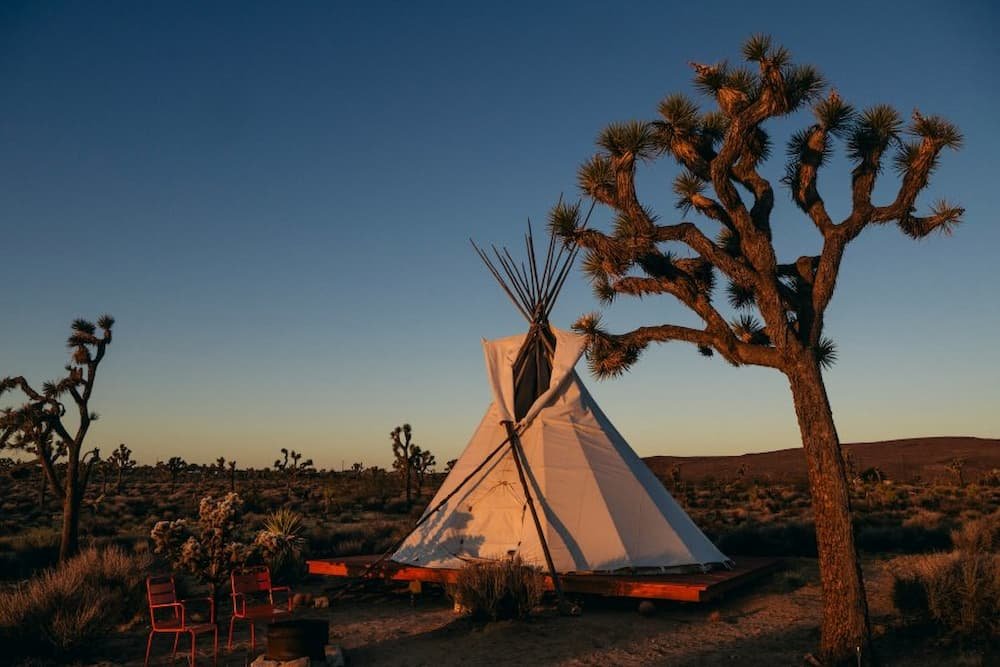 California Wild Camping Rules
While many of us go wild camping to escape society's restraints and limitations, there are still some rules you need to follow when primitive camping in California. There are not many of them, and they ensure that the camping areas remain clean and safe.
Leave No Trace
The "Leave No Trace" rule should be a universal one, no matter where you set up camp. It includes some guiding principles anyone staying outdoors should follow in order to preserve the environment and not cause any damage.
For example, you should always bring your trash with you, bury your excrement, and not pollute streams or lakes with soap. Moreover, you should leave everything you find where you find it, such as rocks, plants, and other things. It may seem irrelevant, but if everyone did it, it could easily disrupt the ecosystem of the area.
You Might Need a Permit
If you want to camp inside a national or state park, you might be required to obtain a permit. While you're free to camp where you want, sometimes, permits are necessary to avoid overcrowding, pollution, and the creation of permanent campsites where there shouldn't be any.
Also, you will probably need to have a fire permit for starting a campfire on any public land. Since California is susceptible to wildfires, it has strict rules when it comes to campfires, especially during the summer. Do your research and be a responsible camper who takes care of the environment and doesn't burn the forests.
Is Boondocking Permitted?
Interestingly enough, you can RV camp in Walmart's parking lots, but can you do it in the wild? There are no laws against boondocking, but it's not permitted everywhere. Most federally managed public lands are open for boondocking, except for national parks.
However, when it comes to California State Parks, most of them forbid the practice of free RV camping. City and county parks are off-limits too. If you're planning a wild RV adventure, it's best to check in advance and not risk breaking the rules.
You Might Want to Make a Reservation Way in Advance
It must feel great to make an impulsive decision to take some time off work and disappear into the wilderness. However, bear in mind that this is not something you should be doing during peak season. Some places are so popular that it's best to make a reservation months in advance.
This holds true for both national and state parks, and it's best to have this in mind if you want to visit a particularly popular place, such as Yosemite, for example. An alternative is to go for some less popular spots.
Official Sites to Consult
Luckily, California has many free campsites, so you won't have any problems finding one. You can always go to the nearest forest, beach, or park, but if you'd like to widen your horizons, there are plenty of tools to help you find the perfect primitive spot for a weekend getaway in nature.
Official Sites to Consult
There are many websites that can help you find the perfect place to pitch your tent, and it's best to start your search with the official ones. For example, if you want to check out all the national parks and federally managed areas, you may take a look at the U.S. Forest Service site.
The Bureau of Land Management (BLM) allows you to select the location and the type of activity you want to do there (camping), and see what your options are when it comes to public lands. Of course, you can also check out California State Parks and their guidelines for campers on the official website.
Other Websites for Finding Perfect Camping Spots
There are other great resources online that can help you narrow down your search. For example, one of the popular sites that can help you is CampsitePhotos. You can search for campgrounds across California and view photos of them before you settle on a place.
Another option is Hipcamp, which allows you to explore your options and provides detailed information about them.
You can also simply search the web and read other campers' blogs and experiences for inspiration.
When to Go Camping in California
When you go camping depends on what you want from your camping experience. If you want ideal weather, you may go camping in the summer months. However, July through August is also the peak camping season in California, so it can get crowded.
If you want to avoid the crowds but still enjoy nice weather, you could go in the spring or late fall. Since California usually has mild weather, these months will also be filled with warm and dry days.
If you want to go camping in the winter months, it's best to choose Southern California, especially the coast and deserts.
What to Bring to Your Camping Adventure in California
As we've said, California is famous for its mild weather, but there are such occurrences as June Gloom and Gray May. No matter what the weather forecast says, it's always best to wear layered clothes, so that you can adjust to any conditions. You don't want to find yourself freezing outside because you didn't expect adverse weather.
Apart from appropriate clothes, you'll need a sturdy tent, a sleeping bag with an adequate temperature rating, water, food, some kitchen essentials, and anything else you might find useful. What's more, mosquitos can be quite a nuisance everywhere in California, even the remotest deserts, so bring your favorite repellent.
You can have a look at this checklist for more ideas.