There's no shortage of romantic destinations in the US. America is a country that's full of charming towns and cities, no matter how big or small.
So if you're considering a romantic trip in the United States with your sweetheart, we've put together the best city breaks the country has to offer, plus several nature-focused destinations for good measure.
Scottsdale, Arizona
Scottsdale in Arizona is one of the best romantic getaways in the United States. If you are planning for a romantic getaway Scottsdale should be on your list. Here you can check out this Scottsdale visitors guide to know the more interesting things about this city.
Scottsdale is a small city with great restaurants and reasonable housing where you can walk between. Scottsdale has luxurious homes and condos from walking a short distance to Old Town/downtown and of course a very good wine manufacturing region.
The first choice to plan a romantic getaway in Scottsdale is deciding where you should stay. Scottsdale
has a range of options. If you like to stay in a resort with a spa facility, you will absolutely love everything
at the Hyatt Regency-Scottsdale Resort and Spa at Gainey Ranch.
You will get a full resort experience in the Hyatt. It's just only a drive of 15 minutes from downtown. The
other resorts you can find by driving 30-45 minutes from downtown. You can also explore local
attractions at the same time.
Boston, Massachusetts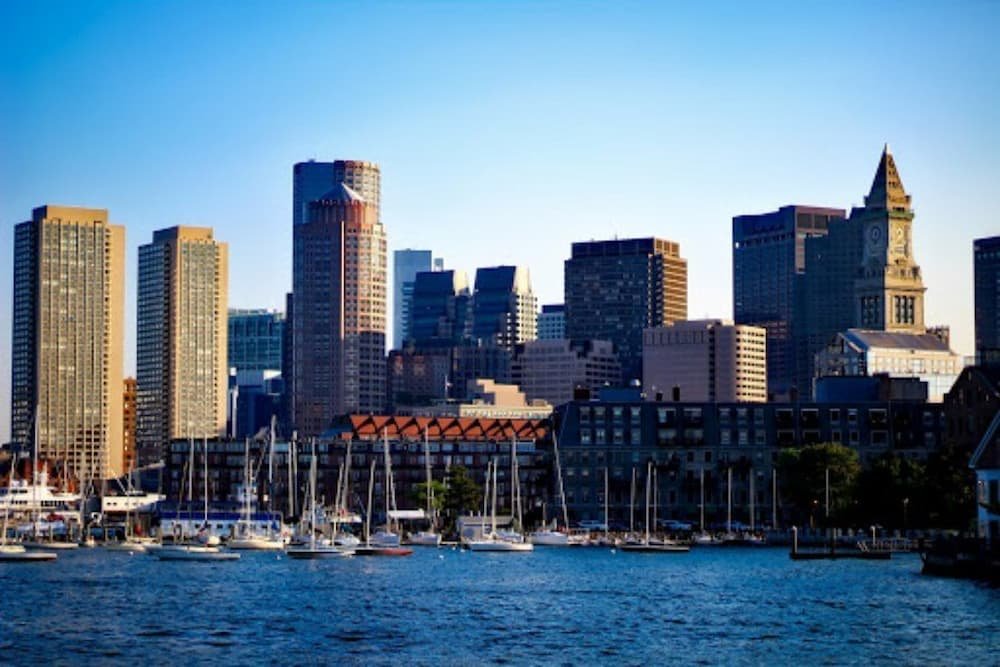 Boston is one of the country's coziest cities. This European-looking city holds a unique charm of its own. One of the top places to visit here is a nice and charming park in the city center, the Boston Common, a perfect place to go to on afternoons.
Another gorgeous area is Beacon Hill, which used to be the historical center of the city, and one of the oldest parts of Boston. The name comes from the area's purpose – because it's a hill, it's an ideal place for a signal beacon. Other famous attractions include Trinity church, its public library, and the Quincy market.
There are a lot of other things to do together while you're in the area. Stroll along the Freedom Trail, which starts from Boston Commons, and has an extensive park to relax before hiking the remainder of the trail.
Don't miss out on the Skywalk Observatory, as well. Enjoy the panoramic views from the top, as you witness the spectacular views of the sunset.
San Francisco, California
It's hard to find a more charming city than San Francisco. It's indeed beautiful, serving as a perfect backdrop for couples who want to celebrate their anniversary or go on a honeymoon.
The Golden Bridge is probably one of its most iconic landmarks. But if you want to discover more of the city's charm, head off to Lombard Street, also known as the crooked street. It's named that way because of the street's unique shape, and flower setting, making it a popular tourist spot for visitors. Afterward, ride on a cable car and marvel at the city views.
From strolling the Golden Gate Park, exploring the Castro area, and the Fisherman's Wharf, and getting up close with the sea lions on Pier 39, you'll never run out of things to do in San Francisco.
Key West, Florida
Key West might initially come off as a tourist destination, but it's actually one of the most exotic destinations that you can go to with your partner. The island itself has no shortage of tourist attractions and interesting history.
Make sure to check out key places like Duval Street, the Ernest Hemingway Museum, and Key West Lighthouse. Also, don't forget to take a classic photo op on the lighthouse with your sweetheart!
Afterward, you can catch the beautiful sunset with Key West Sunset Cruise. The place also has regular street performances. Also, don't leave without tasting a classic slice of Key Lime Pie!
Walla Walla, Washington
Walla Walla is a quaint, small, charming town in the US. The area is nestled in a rural valley oasis found in between vineyards and farmlands and surrounded by the Blue Mountains, and Palouse Hills. There's no doubt about it, the place is charming.
Going to the town proper, you'll pass by numerous wineries, with award-winning flavors for tasting. Once you reach the town, you'd be surrounded by charming streets filled with boutiques, cafes, art galleries, and vintage shops. Because of its lovely houses, heritage building, and historical areas, it's quite easy for one to wistfully wish of living here.
If you and your significant other are avid wine lovers, then you've come to the right place. Since Washington is known to be a wine country, you'd never run out of local wineries to visit in the area, with lovely patios and breathtaking views to offer.
Skagway, Alaska
Skagway is an ideal location for couples with adventurous spirits. This two-mile-long city is found between two giant mountains on top of Lynne Canal. Spend lovely afternoons at Yakutania Point, or hike your way up to Lower Dewey Lake if you want to revel in nature and camp in the Alaskan wilderness.
There are several hiking trails in the area, and a lot of salmon specialties to try if you both are foodies. Known to be the "Garden City of Alaska," it celebrates its summer solstice with about 20 hours of sunlight, as well as a rhubarb festival. While you're here, you'll feel as if you're a million miles away from the hustle and bustle of everyday life.
Santa Fe, New Mexico
Experience Santa Fe's magic as you marvel in its breathtaking architecture, as well as its little streets that lead to 17th-century trails.
Enjoy relaxing spa treatments at the La Posada of Santa Fe or at 10,000 Waves. Both of these facilities offer couples massages and other treatments.
Afterward, enjoy a romantic dinner at the Anasazi Restaurant and Bar where they serve delectably innovative dishes, set in a rustic setting. Make sure to cap the night off at Secreto Lounge, one of Santa Fe's best-kept secrets.
Honolulu, Hawaii
Honolulu is the capital of Oahu, as well as the entire state of Hawaii. It serves as the biggest commercial center of the island and is home to Waikiki beach, which offers one of the most spectacular orange, and pink sunsets on the island.
Honolulu has waves that are ideal for beginners, so it's perfect if you want to try out a new skill like surfing with your beloved.
While you're there, go on a day trip to the North Shore, which houses some of the best surf spots in Hawaii, as well as one of the most magnificent waves in the world.
Drop by the sleepy village of Haleiwa where you can have a lovely lunch Haleiwa Joe's before you look for a great sunset spot afterward.
To Wrap It Up
Whether you're looking for an ideal travel getaway for your next anniversary trip, the perfect honeymoon spot, or just finding a place to connect, these places are perfect for a little inspiration! If you have any suggestions of your own to share with the travel community, be sure to mention them in the comments below.