Traveling can be an amazing experience. You get to explore cultures, languages, and environments that are completely different from the ones you're accustomed to. It expands your worldview and perspective on what life is about and how best to live it.
However, traveling can also be intimidating. There's a lot that goes into the planning and execution of a successful trip. From coordinating transportation and managing bookings to figuring out what to do and how to do it within your budget, traveling can be a lot of work even for an experienced traveler.
But the benefits of exploring new places, people, and experiences far outweigh the work that goes into making them happen. By taking advantage of a few tips and tricks, beginners can ease their way into becoming expert travelers.
1. Don't plan to cross the seven seas on your first trip
Staycations or day trips are kind of like travel trial runs. You'll still get the fun of a vacation and go through the motions of planning your itinerary, coordinating bookings, and navigating some unknowns, but with significantly minimized risk. Whether you forgot your prescription in your medicine cabinet, didn't print your tickets for the show, or if any number of little unexpected complications pop up, it's no problem. You're not a plane ride away from home. Additionally, problem-solving becomes a lot easier when you're in a familiar place. Trust us, taking a wrong turn in your home state is much less traumatizing than taking a wrong turn in an unfamiliar city where the street signs are in a different language.
Whether you pick a boutique hotel in your hometown that you've always wanted to stay in or decide to venture to a neighboring county, vacations that are close to home can be just as fun and exciting as crossing a border.
2. Customize the trip according to your personality
As any experienced traveler will tell you, you just can't do it all. When visiting a new place, most of us want to see and do everything. When will you have the opportunity to be there again? It's true, that traveling requires the use of limited resources. But trying to do everything will leave you feeling like you did nothing. Instead of going through your list of things you want to do and trying to choose between 10 "must-dos", choose a theme to help you curate a memorable trip.
From food and drink to history and culture to health and fitness, there are so many ways to tailor a trip to your specific interests. This technique can even help you decide on a location if you haven't gotten that far yet. Super into vino? Taste your way through California's wine country complete with behind-the-scenes winery tours that let you squish some grapes yourself! More of a cowboy at heart? Head to the wild wild west to explore ghost towns, eat at steak houses located on cattle ranches, tour abandoned coal mines, and drive through the desert's beautiful national forests where you might just see some wild horses roaming between the saguaros.
3. Don't miss out on an Alaskan Cruise
Cruising is the most foolproof type of travel there is, and it is a great place to start for those without a lot of traveling experience under their belt. The best locations, excursions, and activities are all pre-planned for you, the meals and transportation costs are all built into the upfront price, and there is no such thing as taking a wrong turn. In short, cruising is easy.
While there are cruises nearly anywhere that there's water, Alaskan cruises are ideal choices for beginner travelers for a few reasons. For one, Alaska feels like you're traveling abroad with an other-worldly experience set in a landscape unlike any other place in the States. However, a lot of Alaskan cruises do include stops in Canada. Under WHTI guidelines, cruisers who are U.S. citizens and have both a government-issued driver's license and birth certificate can travel sans passport. This is a big plus for those who are just starting their adventures and want to get their feet wet as international travelers.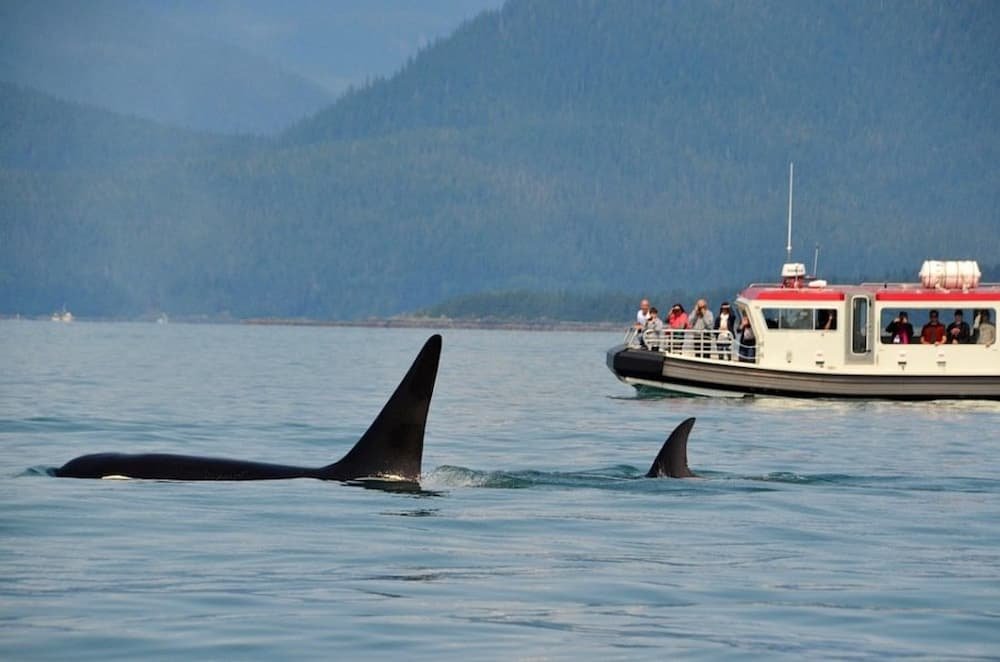 On top of the simplicity that Alaskan cruises provide, it's also a great option for groups. Activities and entertainment for all ages and interests are designed into the ship itself, so even if you have a companion with zero interest in getting off the boat, he or she will still be having a great time on board while everyone else explores the ports. On-board casinos, spas, pools, a variety of restaurants, lawn games, theatres, and even libraries and nightclubs will ensure everyone in your group will be endlessly entertained.
Just Do It
How you choose to travel will definitely impact how smoothly your trip goes, but what's more important is that you choose to travel. There are so many benefits to gain from traveling, and there's so much world out there that can change what, how, and why you do things in your everyday life. Traveling is just as much about discovering the world around you as it is about discovering yourself — how you manage stress, how capable you are, and the values that really resonate with you and not just the culture you grew up in. Don't let the fear of the unknown stand in your way of finding all that there is to find, especially when there are so many easy ways to get started.