The average length of a trip for holidaymakers visiting Tasmania is approximately 10 days. For an island with a lot of drawcards, it can be difficult deciding where to spend your limited time, in order to get the most out of your vacation.
Because of Tasmania's sometimes disruptive weather, traveling by campervan is the most convenient method. It will allow you to make last-minute changes to the itinerary if needed, such as heading to Cradle Mountain to see or avoid snow… waiting an extra day until the rain has cleared from the West Coast, or spending longer on the East Coast because the weather is perfection.
Not to mention that you may find a spot you enjoy so much, that you want to stay longer (easily done in this amazing Australian state). By organizing a campervan hire, you have the
flexibility to holiday at your own pace, and according to your own budget.
To provide some inspiration, here is a list of 10 Best Attractions in Tasmania, to help with narrowing down your next Tasmania road-trip destinations.
Port Arthur Historic Site
This fascinating World Heritage Listed Historic Site will take you through the daily life of an early 1800's penal settlement. The tours here provide insight into the life of convicts, prison guards, and settlers, whilst you are free to walk through the many remnants of the prison
buildings, cells, hospital, houses, and island cemetery.
Tasman National Park
Containing many of the most easily accessible national park landmarks in Tasmania, the Tasman National Park is home to the Tasman Arch, Remarkable Cave and Devil's Kitchen natural attractions.
The region is also home to an abundance of wildlife, including seals and migrating whales, that can often be seen from the panoramic viewpoints dotted throughout the coastline. If you want a better chance of spotting marine animals, there are wildlife cruises available in the area.
Bicheno Blow Hole
This natural coastal attraction is most impressive when the seas are rough, causing an eruption of water from the blow hole with every wave.
The huge granite rocks that surround the blow hole are tinged with a stunning orange hue, and the vantage point across the ocean when standing on the rocky shore is the perfect way to start or finish a day, plus, if you visit at either sunrise or sunset, you are in for a colorful treat with or without the blowhole being in full swing.
Mt Wellington
Just a short drive from the capital city of Hobart, this incredible mountain offers phenomenal scenic views of the surrounding region, and provides the opportunity to build a snowman or start a snowball fight, in the right season.
As well as visiting the peak, there are several walking trails to explore, taking you through the pretty fern-laden forest that blankets Mt Wellington.
Little Penguins
Tasmania is home to several colonies of Little Penguins, which can be found at various locations around the coastline. Depending on your travel itinerary, you can join a Little Penguin tour in Low Head or Burnie (North Coast) and in Bicheno (East Coast), however, there are also colonies in Bruny Island, Penguin (the town), Stanley, Port Sorell, and Lillico.
In all of these areas, you may be lucky to have a penguin encounter without a tour, as you can often see them coming ashore in the evenings. Just be sure not to interact with them if you do, so as not to frighten them or interfere with their breeding.
Freycinet National Park
Famous for its picture-perfect Wineglass Bay, Freycinet National Park has so many wonderful features to explore on your visit.
Enjoy the views of Cape Tourville, on an easy walk looping around an automated white lighthouse, whilst keeping an eye out for birdlife above and marine life below.
Hike to the Wineglass Bay Lookout and see what all the fuss is about, enjoying the multicolored boulders and spectacular views as you trek your way up.
There are so many choices of exquisite beaches to explore, Sleepy Bay, Friendly Beaches, Honeymoon Bay… depending on the effort you want to put in to get there. Getting down to Wineglass Bay is a 6-kilometer round trip, via a LOT of stairs, but you will be rewarded with its pristine sand and sparkling water upon your arrival.
Bonorong Wildlife Sanctuary
Get up close and personal with some of Tasmania's most unique and lovable wildlife at this ethical sanctuary. Rescuing numerous animal species, their focus is on healing and releasing the animals as much as possible, with a belief that an empty enclosure is a good enclosure.
Although, this is not always possible, and there are some adorable permanent residents of the sanctuary too. Enjoy feeding the friendly kangaroos, which are smaller in Tasmania than on the mainland, and watch the many wild cockatoos come to visit as well. Other occupants include spotted quolls, tawny frogmouths, sugar gliders, echidna, pademelons, and bettongs.
Watch the funny antics of the Tasmanian Devil and see the cute wombats waddling around their enclosures. If you have the chance, book a feeding frenzy tour and learn more about the amazing native animals, while getting to assist with hand feeding them.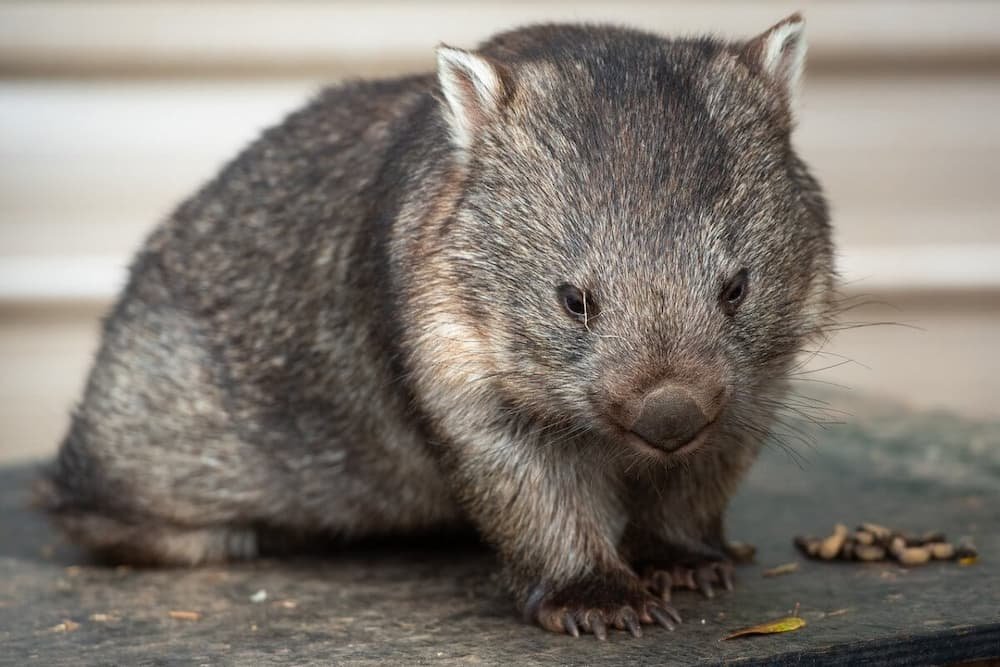 Henty Sand Dunes
This 15-kilometer stretch of sand dunes on Tasmania's west coast is a uniquely delightful landscape. The dune peaks can reach up to 30 meters high, providing a wonderful tobogganing opportunity for the adventuresome, and a spectacular sight to behold for the nature enthusiast.
You can either walk straight up the sand dune from the car park or start at the flat trail entrance which winds up, down, and around what feels like an endless maze of sand.
Salamanca Markets
Operating every Saturday, these impressive Hobart markets are a perfect place to pick up a few souvenirs, purchase fresh produce to stock the campervan, enjoy some breakfast or lunch from a food truck, and admire the local arts and crafts.
Cradle Mountain-Lake St Clair National Park
One of the most visually stunning and diverse landscapes in Tasmania, this national park offers a vast assortment of hiking trails, ranging from minutes to hours and days. The impressive boardwalks and signage on the most popular tracks, make exploring the park a breeze and provide a viewing platform to spot wildlife (park rules are that you may watch and not interfere with the animals). You are almost guaranteed to see wombats, pademelons, and kangaroos on your visit to the park, and if lucky, you may also spot echidnas, platypus, and Tasmanian devils.
If you're thirsty for more info on Tasmania check out Michael & Lisette's personal road trip here:
Around Tasmania in a Campervan - Part 1
Around Tasmania in a Campervan - Part 2