Make sure you read until the end for a special promotional discount!
When you're traveling for stretches at a time, parts of your travels can seem like a blur. Whether it's being overwhelmed by the countless number of temples in Japan, or eating way too much sauerkraut in Germany, too much of anything can feel monotonous.
This is why staying at hostels can be a bright part of any journey. You get to meet fellow backpackers, share experiences, and hopefully stay friends long after you've met. It all boils down to having a really personal, fun, and unforgettable experience.
Let's build a hostel
Ruamoko Hostel came from the simple idea of bringing together people from all walks of life, who leave with a rucksack full of memories. After traveling around Southeast Asia, Matt came up with the idea to build a hostel.
While most people would have stopped there, he posted his idea on Facebook and was joined by fellow backpacker Andy. They decided to build Ruamoko (who is the god of earthquakes, volcanoes, and seasons in Maori mythology) in Nicaragua. It's not too far from their home countries (Matt's originally from Canada, Andy from California), and it's in a beautiful part of the country, Popoyo – an up-and-coming town well-known for its gorgeous beaches.
After successfully raising $22,500 through a crowdfunding campaign on IndieGoGo the work began.
Location, location, location
Located in Playa Santana, one of the beaches in the area, you can walk to the beach from the hostel in about 5 minutes – perfect to go for a surf, go horse-riding, or simply watch the sunset with a cocktail in hand.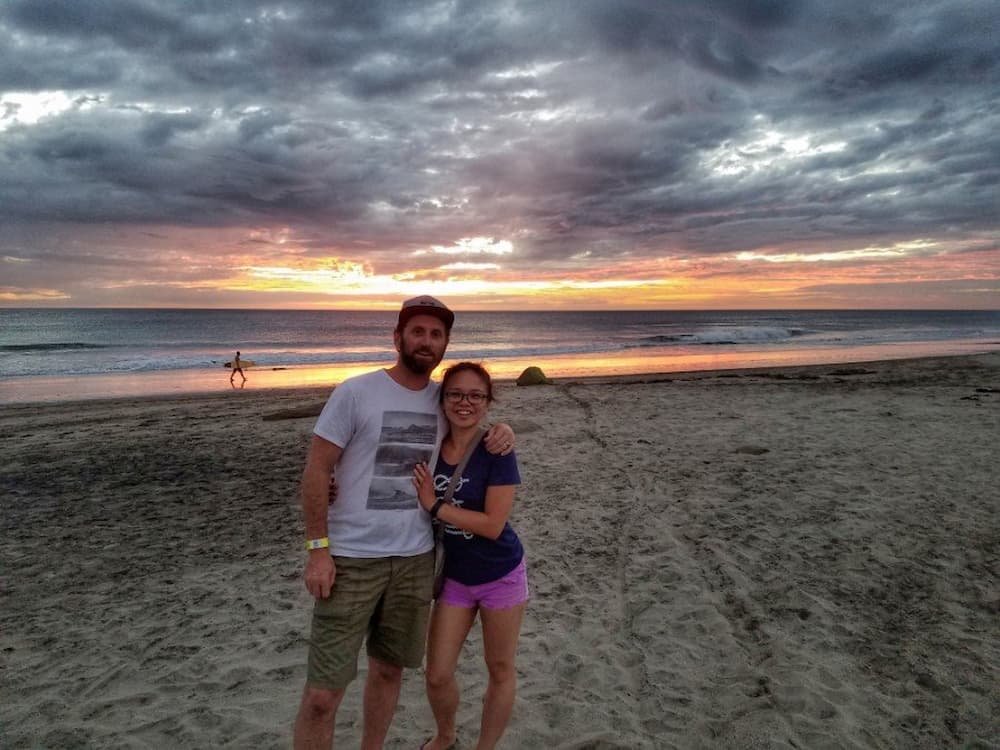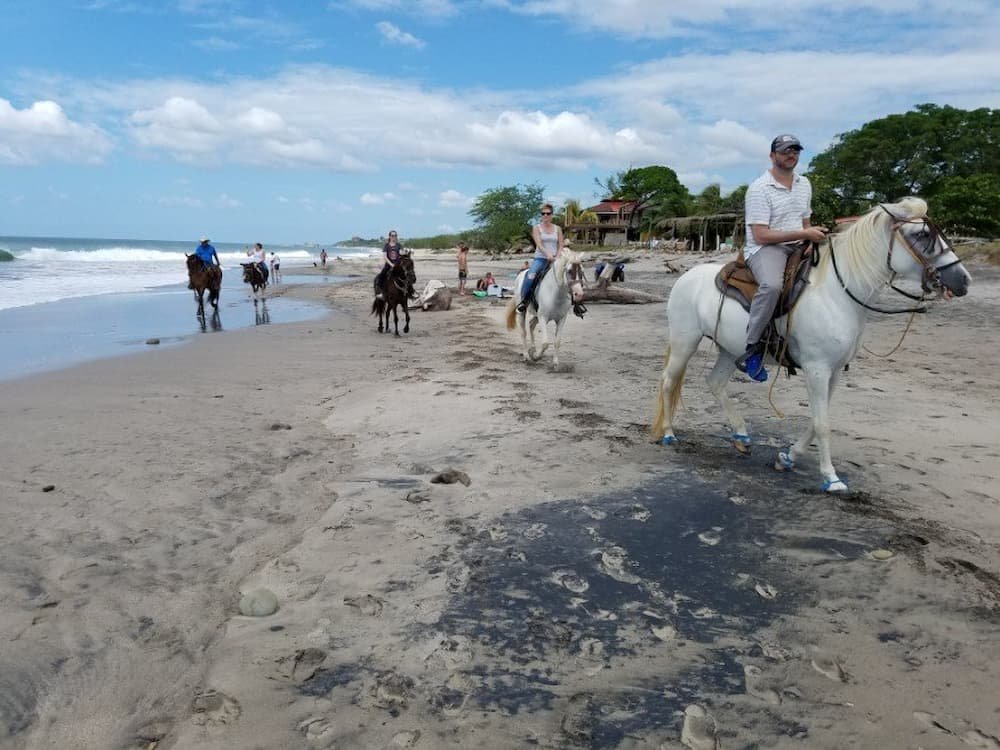 Ready for launch
We arrived at Ruamoko within a month of the hostel's grand opening, which was cool because we were seeing parts of the hostel coming together. There were four eight-person dorms, which conveniently have two bathrooms inside. The bottom bunks also have mosquito nets around them – which we found essential because Nicaragua definitely gets its fair share of these when the sun goes down!
Not that you'd be spending much time in your room besides sleeping. As a boutique hostel, Ruamoko is centered all-around having a community vibe. Right in the center is its signature pool (with a funky logo at the bottom). The bar/reception area is right next to it, where you can grab surfboards for rent (Andy offers surfing lessons), or hang out with other guests over a drink.
A community vibe
Once it gets to nightfall most guests are back in the hostel. In keeping with the community vibe, dinner is served for everyone around the same time (breakfast/lunch available too), which really helps for people to get to know each other. The food was really fresh, creative, and delicious – you can expect salads, sushi, and whatever is available from the local market that day. They even have a truck that passes by every day selling fruit and vegetables!
Peter, who basically dropped everything in his home country of Slovenia to join Matt and Andy to build the hostel, now is at Ruamoko and one night made a delicious "I-just-invented-this" meal that everyone raved about.
Party time
After that, it's party time – there's a solid sound system that blasts out tunes and even some decks on hand. Even though we were there not long after the official opening, there were already quite a few guests, from countries including England, Ireland, Canada, Sweden, and others. Some had met Andy or Matt from previous travels, while others had heard about it while looking for an inexpensive place to stay by the beach. Getting to relax and chat with everyone in a small group at night – including sharing drinks and laughs with Matt, Andy and Peter – was a lot of fun.
Ruamoko Hostel is brand new, so there are still plans to add private rooms, and finish up some of the fencing (hilariously a cow apparently came bounding in one night to take a nibble from a plant), and add a few more finishing touches. But the essence of Ruamoko Hostel – to create a warm and welcoming home-away-from-home atmosphere – is vividly apparent. It was really exciting to see the hard work put in by the guys running Ruamoko, and we're excited to see what's next.
SPECIAL OFFER
STAY 3 NIGHTS, PAY FOR 2
Stay 3 nights and pay for 2 at Ruamoko Hostel is valid only for direct bookings through the Ruamoko website. You must mention Backpacker Travel when arriving at the hostel to be eligible for the promotional discount.