Istanbul is a city of many contrasts and contradictions. It's the only metropolis in the world where you can find Ottoman, Byzantine, and Republican architecture all within walking distance of each other. The city has been captured by everyone from Alexander the Great to Napoleon to Istanbullus themselves; it is home to one of the oldest mosques (the Hagia Sophia) and some of the newest (the Emirs' Mosque). The city has changed hands so many times that its Armenian, Jewish, Greek Orthodox, and Catholic populations have left a mark on just about every street corner. In this blog post, we will show you how you can experience Istanbul in only three days.
What documents are needed to visit Turkey?
Turkey e-Visa
An electronic visa to Turkey is a digital alternative to a traditional visa for travelers entering the country. The e-visa requires an online application and allows obtaining a required travel permit without visiting an embassy or consulate. There are two types of e-visas: either single-entry or multiple-entry. To apply for one of these visas, you will need to provide your passport number, answer some basic questions about your travel and upload a few additional documents to get approval. For more information on how this process works, visit this website: https://visa-for-turkey.com/.
Turkey Entry Form/ Passenger Locator Form
This is another essential document that all travelers need to have. It's a recently introduced requirement as a precaution measure against the COVID-19 pandemic spread. Therefore, it's one of the crucial COVID-19 requirements meant to guarantee safe travel. So, when you are applying for the Turkey e-Visa, ensure you also submit an online application for the Turkey Entry Form. You will have to submit this form prior to departure.
In case you were exposed to someone who has contracted COVID-19, it'll be possible to notify you and take protective measures.
Negative COVID PCR test
As a tourist or visitor from a foreign country, you must provide a negative COVID PCR test. It must be taken less than two days before the day when you plan to arrive in Turkey. However, if you have a COVID vaccination certificate, you are exempted from negative test results.
With so many attractions to venture into, time can limit you. As such, you need a well-orchestrated plan to enjoy your visit. We'd like to present the best sort-out Istanbul itinerary that you can rely on when planning your 3-day trip to Istanbul. Let's check it out!
DAY 1 – Sultanahmet
Packed with the heavyweight attractions in the region, Sultanahmet is the best zone to start. You will find here the following attractions:
Blue Mosque
Located on the Golden Horn, The Blue Mosque was completed five hundred years ago by Sultan Ahmed I and was built to honor Islam. This mosque has two minarets that are about 67 meters tall and overlooks the Bosphorus Strait.
The Blue Mosque is open for visitors daily from 9 am-6 pm (closed during prayer times).
Topkapi Palace
It's an architectural marvel and historically astonishing. Having hosted many governments, the beauty of this palace has remained unchanged for many centuries. It's now a museum that is accessible to the public for viewing.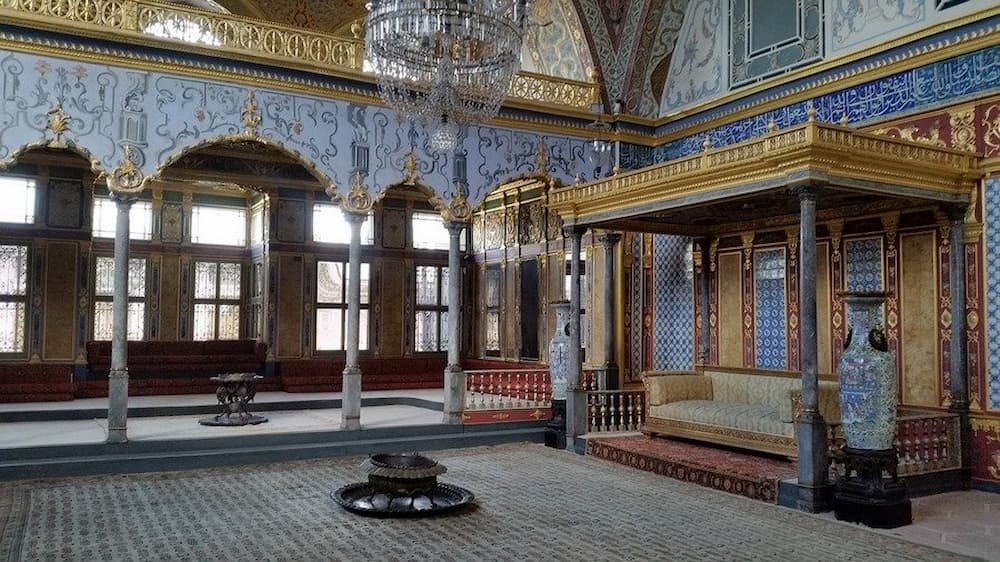 Hagia Sophia
It's a striking historical structure with both Christian and Muslim influence. It's an eighth-word wonder that gives a glimpse of the Islamic and Christian holy world. With a mysterious ambiance, the artwork and architectural design are pretty impressive.
DAY 2 – Modern City, Kabatas
Do you enjoy the hustle and bustle of city life? Do you love taking in all that a bustling metropolis has to offer? If so, you might want to pack your bags for Kabatas, Turkey. This modern city is one of Istanbul's most vibrant districts and provides plenty of cultural attractions.
Culture lovers will be pleased with Kabatas' many museums, art galleries, theaters, concert halls, and opera houses. It also boasts numerous restaurants around town and cafés where visitors can sit back and enjoy the stunning views over the city.
Galata Tower
While heading to the Galata tower, take a moment and explore the lovely Galata neighborhood. There are beautiful restaurants and cafés where you can take a moment of your excursion and relax.
At the Galata Tower, here is where all fun starts. It's over 60 meters high with a mysterious corn-shaped roof. It's an excellent observatory deck where you can marvel at a 360o view of the city.
Taksim
Taksim is the heart of Istanbul. It is one of the most exciting and vibrant neighborhoods in Turkey, with plenty to see and do for every type of traveler. This neighborhood has much to offer, including Taksim Square, which is known as a gathering place for protests. The square was made famous when protesters used it during the Gezi Park demonstrations in 2013. There are also many shopping districts, restaurants, clubs, and bars located around this area. One can find both traditional Turkish cuisine or more Western foods at any given time here!
Dolmabahce
Completed in 1856, Dolmabahce is a glorious sight. It was a change of taste for the sultans from Islamic architecture to a touch of European style. Having hosted several generations of sultans and is now a museum, it has thousands of exhibits to admire.
Bosphorus Dinner: Later in the evening, you can have dinner while cruising along the Bosporus on a cruise ship. Besides your tasty meal, there is an onboard live entertainer. It's a mesmerizing sight as you admire the colorful display of the city skyline.
DAY 3 – The finishing touches
Grand Bazaar
A couple of souvenirs to take home is not a bad idea, right! Well, visit the 500-plus-year-old historic Grand Bazaar and get lost along its narrow streets. It's an ancient market and the oldest in the world. Covering an area of 47 000 square meters, with 4000 plus shops and 61 streets, it's a remarkable sight.
Bosphorus Cruise
While you did enjoy the night view along the Bosphorus, a day trip has a different experience. It's a popular and unique way to explore multiple views of the city with comfort. Just pick a seat next to the boat rail, and you will not get tired of the breathtaking views. Bosphorus Bridge, Maidens Tower, Rumeli Fortress, Ortakoy mosque, and Dolmabahche Palace are some of the attractions you will spot.
Cemberlitas Hamam
Finally, it's time to end your excursion with s historical Turkish bath at Cemberlitas Hamam. It's an authentic Turkish tradition. Here, you can relax your muscles and tension around the body as you freshen up before leaving for the airport. There is a steam bath also if you need to experience the Turkish version.
How to Move around Istanbul?
Foot
There are sites close to each other that you can explore on foot. But for those further, use the tram.
Tram
Tram is the most convenient transport means when moving around the city. Stopping in the various station at 5 minutes intervals, you can quickly get a ride to anywhere around the city radius. To save on time, get the Istanbul card and recharge it with a token. You can use it on any public transport system besides the tram. This includes the ferries, bus, and metro.
Conclusion
Knowing how huge Istanbul is, visiting all the striking sites is impossible. But through the samples sites outlined in this itinerary, you have a shot at visiting the prime spots. While you are at the stage of gathering necessary documents before your visit, don't forget about e-Visa, Turkey Entry Form, and Negative COVID-19 PCR. These are obligatory documents to enter Turkey! Plan your trip even today and explore Istanbul! You won't regret it!